Dog Was Alone In Shelter For 400 Days — So Guy Moved Into Her Kennel
He'd do anything to help find her a home ❤👏
When Scott Poore learned that a dog named Queen had been stuck at the Great Plains SPCA for over 400 days, he found an unusual way to help — by moving in with her.
Before ending up at the shelter, Queen was living on the streets in Kansas City, Missouri — and life hadn't been kind to the 3-year-old terrier.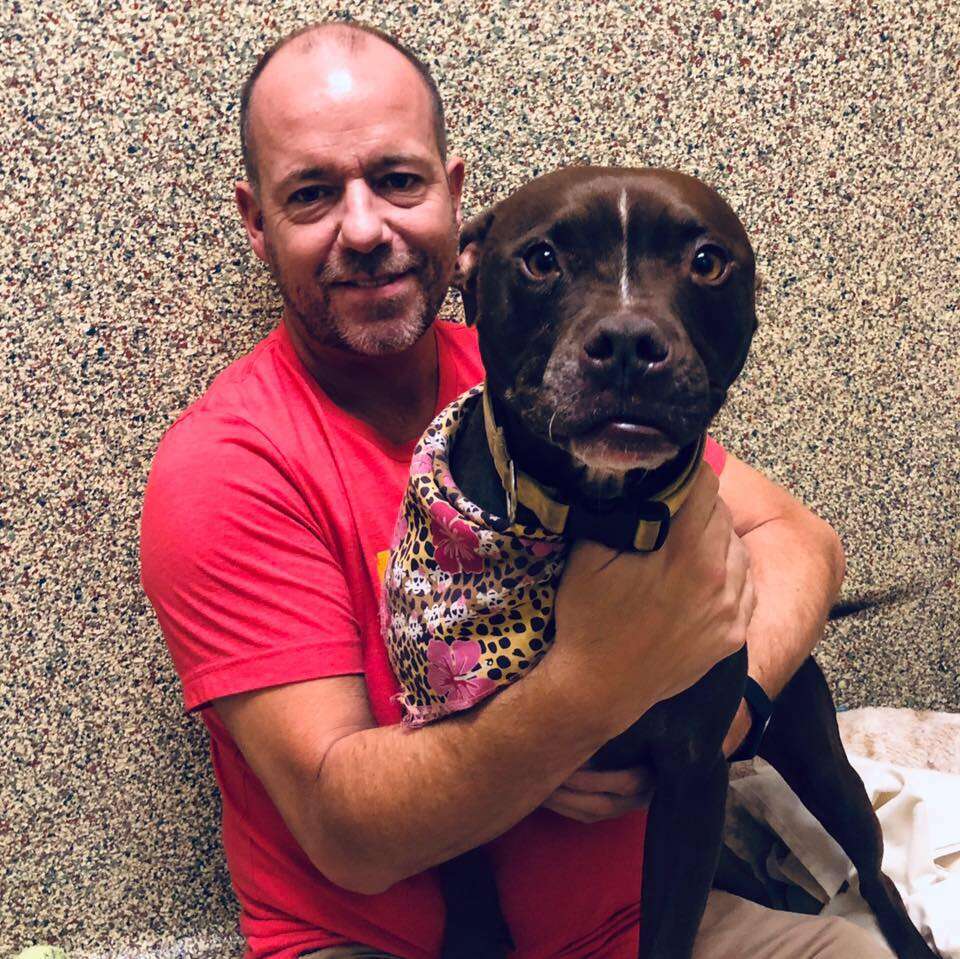 "We don't have much history on her, but the one thing we do know is she was found living in a dumpster in a really bad part of town," Poore, founder of Mission Driven, a clothing brand that aims to help shelter dogs, told The Dodo. "So we assume her life couldn't have been much better than that. That was pretty sad, but they were definitely happy that they were able to catch her and get her to the shelter."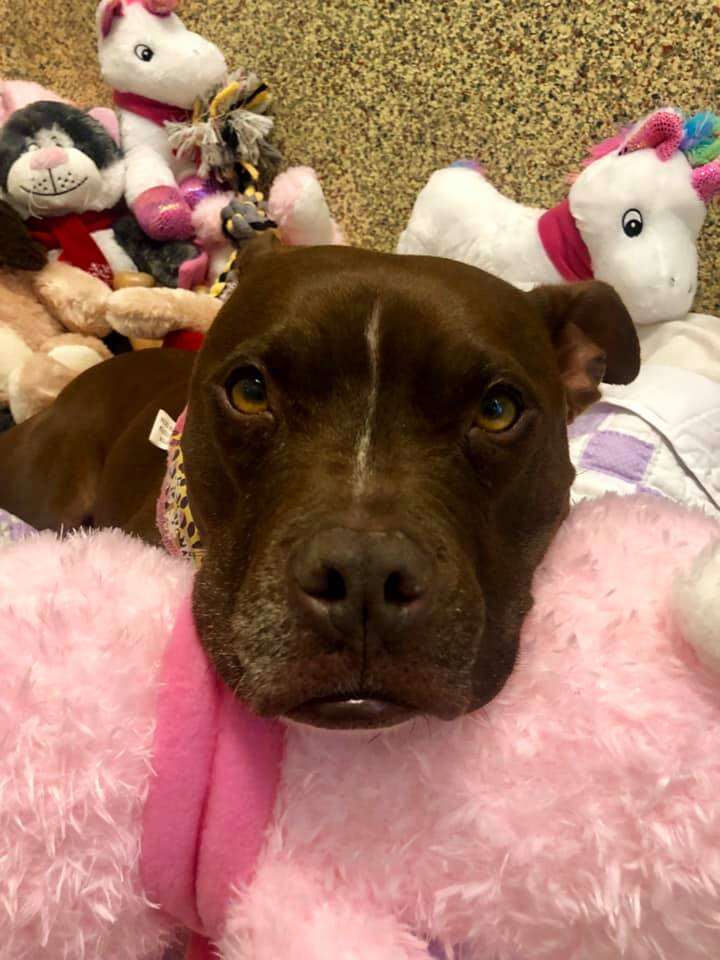 Everyone hoped Queen would find a home straight away — but for some reason, she didn't. When Queen popped up on Poore's radar, he reached out to the shelter to see if he could help.
"They told me all the different ways they tried to get her adopted, and none of them had worked," Poore said. "So I thought, 'I need to do something really outrageous to draw attention toward Queen.' And that's when I came up with the idea of moving into the shelter, which I've never done before. I pitched the idea to the animal shelter. They said, 'This is crazy, but this might just work.'"
Last Tuesday, Poore wheeled a suitcase into the shelter and unpacked his things in Queen's kennel.
"I got a little desk and little chair," Poore said. "I went to the store and got a couple of pictures. I bought a plant, and of course, we found … the largest bed you can get for a dog, but it's definitely not large enough for a human. But [it's] the best that I could do, so that's my bed. I put a calendar up, and just tried to make the room a little bit more like a home. It looks like a dorm room."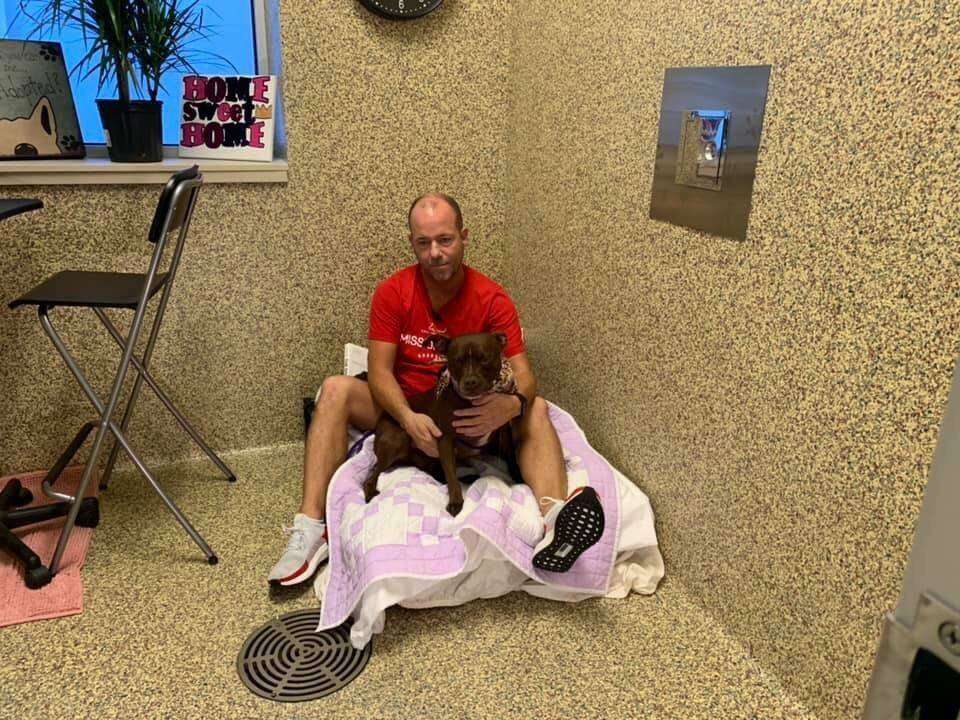 Queen's adjusted well to having a roomie.
"She loves it," Poore said. "She's getting a lot of attention. We're getting lots of visitors, some of which are here to see Queen, and some of which, I honestly think, want to see the strange guy who moved into the animal shelter."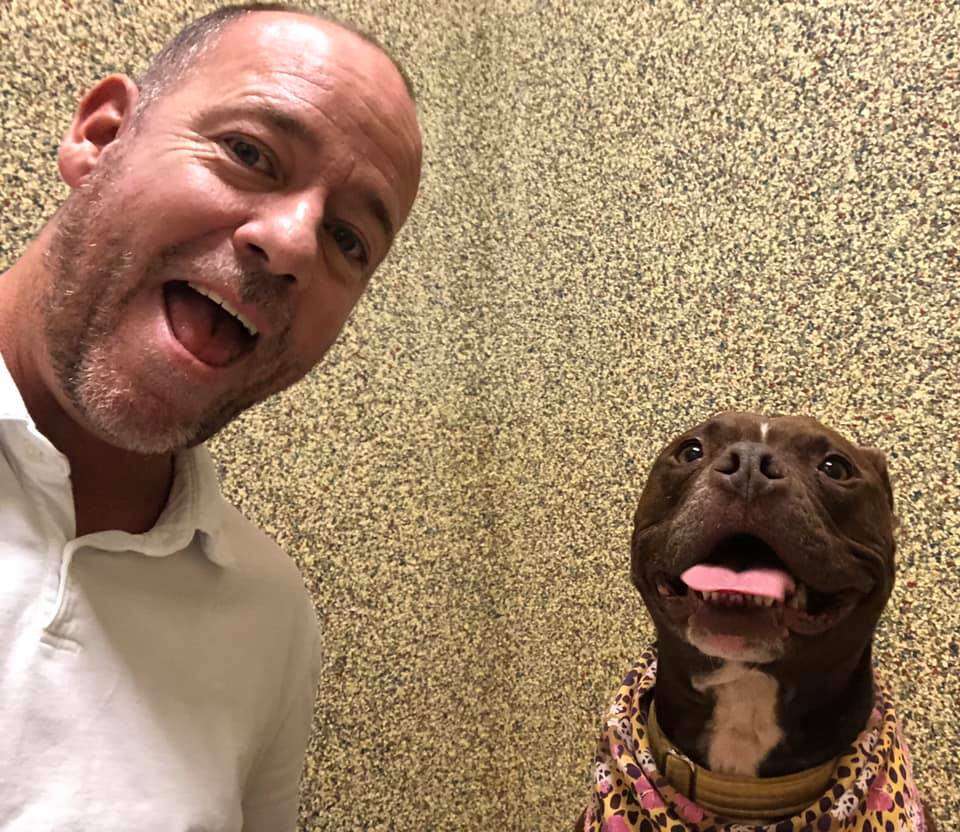 "She's what I'd call a people's dog," Poore added. "She would much rather be with her favorite human being than any other animal. So she's in heaven with me being near."
Poore thought he'd be able to work on his laptop in the kennel, but Queen always wants to play.
"She loves playing with the tennis ball, she loves playing tug-of-war," Poore said. "I describe her as an all-or-nothing kind of dog, meaning she's going to play like crazy with you until she's so exhausted that she tips over and falls asleep."
But living at the shelter hasn't been easy for Poore.
"I love her to death, but this is not the best place I've spent a few days at ... and this is a very nice shelter," Poore said. "I've got a new respect for animals who live in the shelter."
"When the lights go off and all the employees leave, you would think that that's the time when the shelter finally gets quiet, but what I've learned is that it's never quiet," he added. "There's always somebody barking, which triggers other dogs barking. There's not a lot of rest for the animals, and there's definitely not a lot of rest for me. I don't think any of these animals get a deep sleep until they're out of the building."
Poore spent eight days living in Queen's kennel, only going home for a couple hours a day to shower and catch up on emails. But it all paid off. On Tuesday afternoon, Queen was officially adopted by a local family.
"It's been an emotional roller coaster the last week, and putting my life on hold has been quite the challenge, but it's all been worth it for Queen," Poore said. "A week ago very few people even knew that she existed and now the whole world has fallen in love with her. I'm proud to have played a role in finding her a forever home."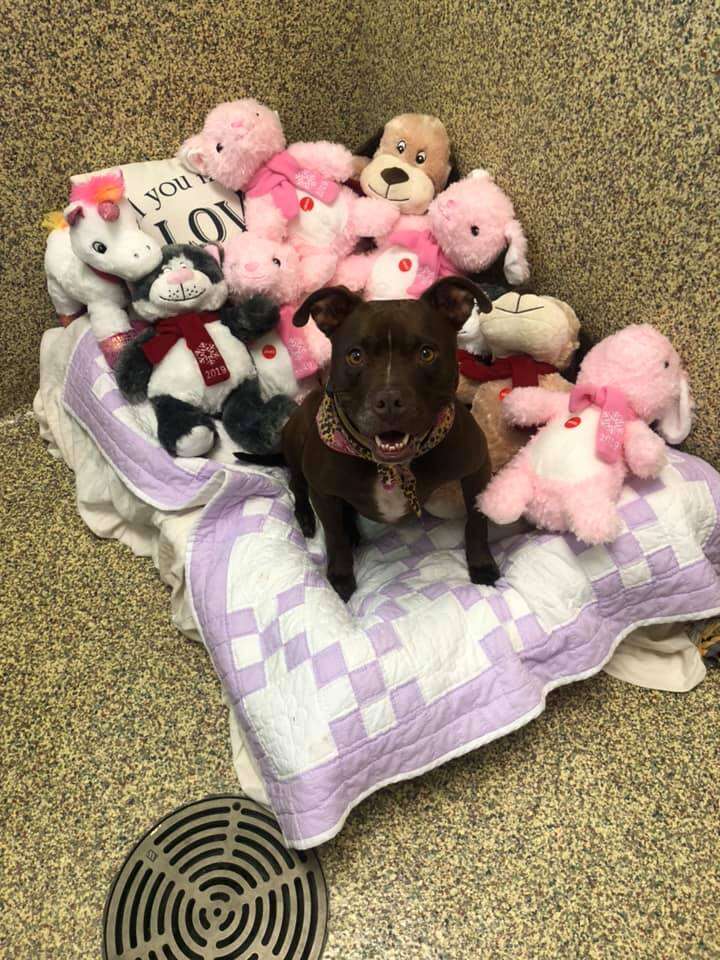 Poore is thrilled that Queen got the happy ending she deserved — and hopes her story will help other shelter dogs.
"There are dogs like her all over in animal shelters," Poore said. "It's not like the shelters are neglecting these animals, but they've been forgotten because they've been there for so long … and when your kennel card says '400 days,' that doesn't attract potential adopters. They immediately think there's something wrong."
Not surprisingly, Poore is looking forward to going home again and sleeping in his own bed — but he's not opposed to moving into the shelter again to help another dog.
"I wouldn't want to do this every week," he said. "But if it was the right situation and the right animal, I would absolutely do this again."