People Discover This Guy Curled Up On City Bus
Rumplesnakeskin is a "very friendly snake" who "likes to be held" — and he just got adopted!
Riding a bus in Palo Alto, California, last month was a very unusual passenger.
"No one is quite certain how the snake ended up on the bus," Buffy Martin-Tarbox, communications manager for the Peninsula Humane Society & SPCA (PHS/SPCA), told the San Francisco Gate, "but we are grateful someone spotted him and he was safely removed from the bus."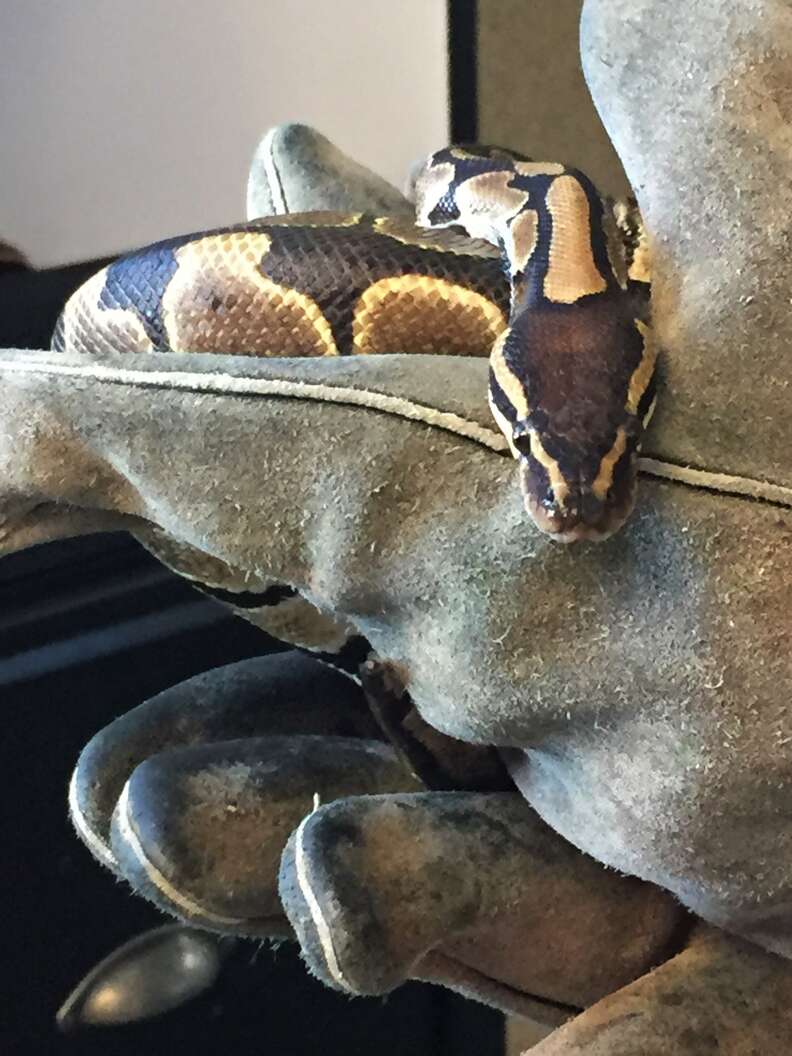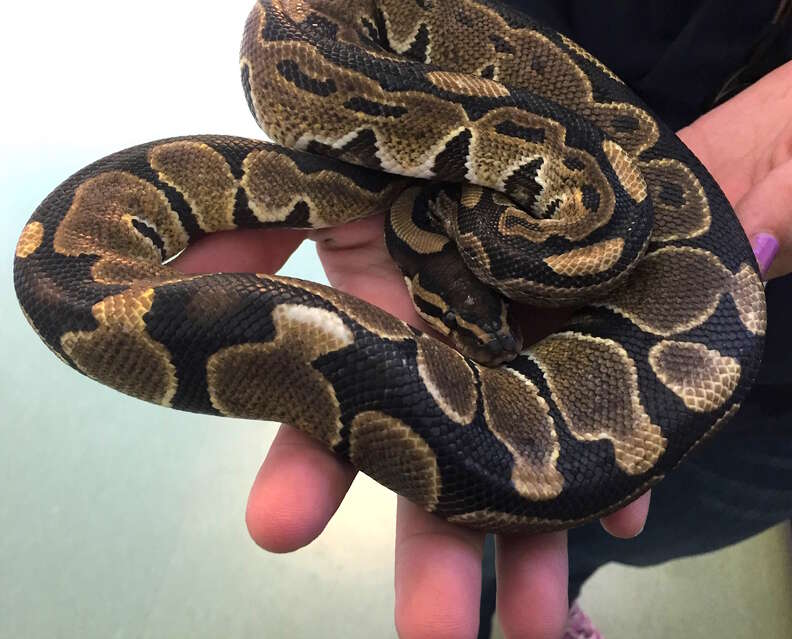 He was also given a patch of ersatz grass on which to slither around, while waiting for the perfect forever home.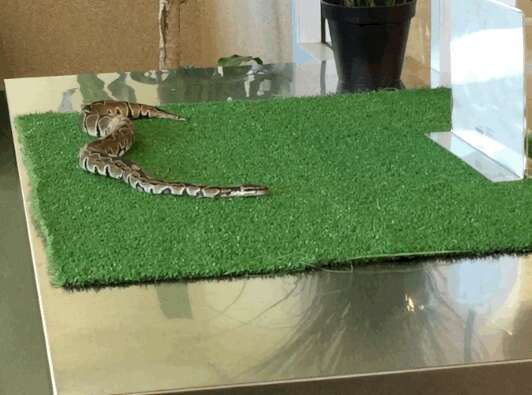 "He's very curious and enjoys being handled," Martin-Tarbox told The Dodo. "He's shedding right now and we're trying to not handle him too much while he's going through this process."
Quite fortunately, Rumplesnakeskin didn't have to wait very long at all for a forever home. This week a family fell in love with the slithery sweetheart.
Heather Beck, a nurse who lives in San Mateo, California, took Rumplesnakeskin home on Wednesday.
"Her daughter Brianna is 12 years old, already has three snakes and absolutely loves reptiles," Martin-Tarbox told The Dodo.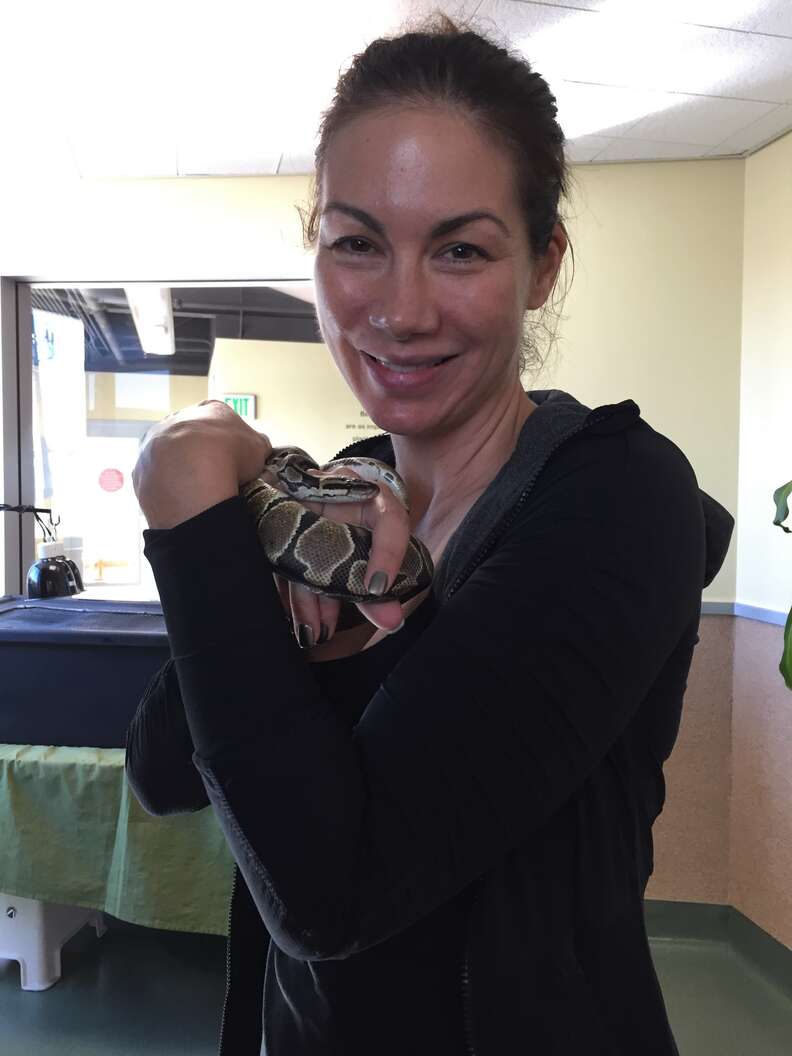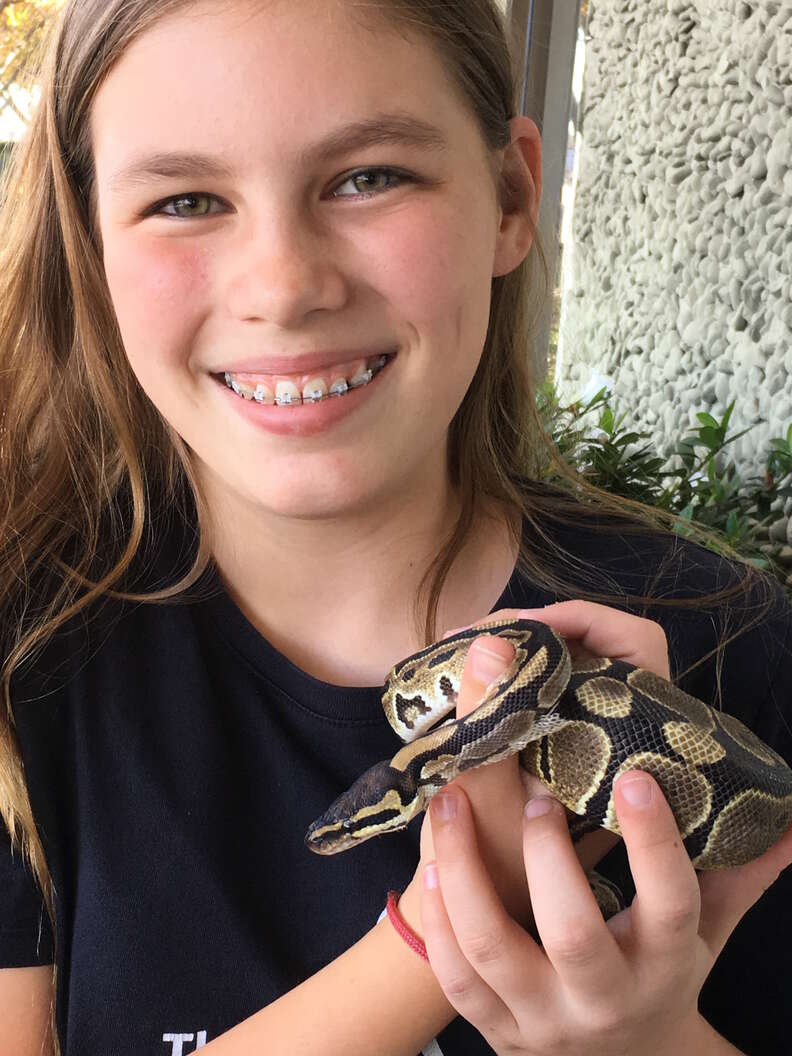 "When we saw him on the news, we knew he was perfect," Beck told The Dodo. "He's so sweet and gentle and he will be a very much loved member of our family."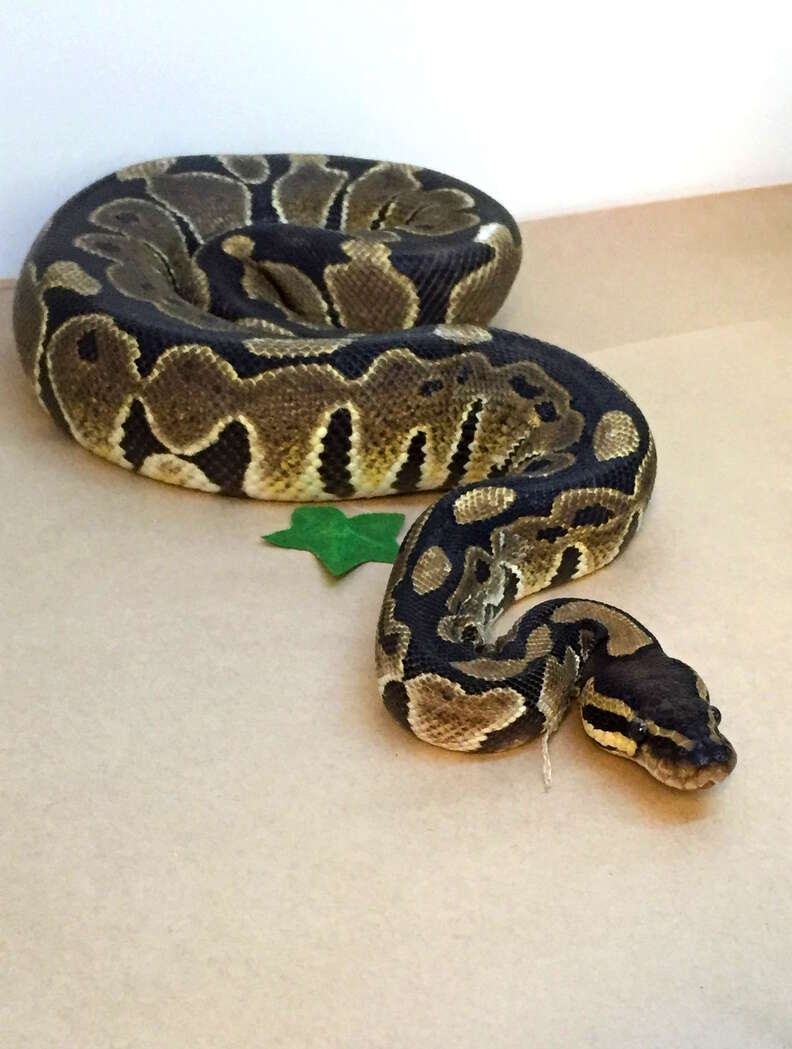 Rumplesnakeskin's new family will include the three other aforementioned snakes, as well as two dogs and a cat — all of them are rescues.