Venti Mocha and her siblings were born after their family ended up with an accidental litter. Unfortunately, for some reason, the mom rejected her puppies and wouldn't care for them, and so the family had to scramble to get all of the puppies adopted so they could get the care they needed.
Two of the puppies were adopted by the same family, while Venti Mocha and her sister, Penny, went to two separate families and started their new, wonderful lives.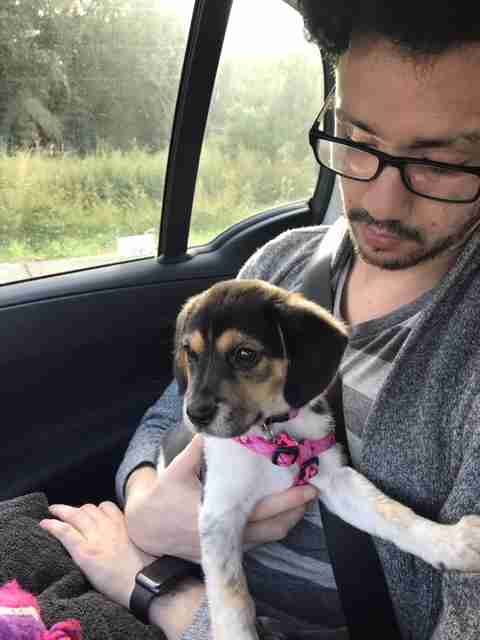 "Venti is full of energy and loves to play," Nicholas Beccari, Venti's new dad, told The Dodo. "She chews on everything and is the most curious animal I've ever seen. But when she's tired, she is basically a cuddly teddy bear and loves to follow us around."
As Venti's new family got to know her, they noticed she wasn't a huge fan of hanging out with other dogs. But her parents happened to have a mutual friend with the family who adopted Penny — and decided to get the sisters together for a playdate, hoping it might help.
"Venti loves to play with people but is a little apprehensive around other dogs, so I figured playing with a dog she was related to might be better for her," Beccari said.
The moment they were reunited, Penny was SO excited to see Venti, and could barely contain her joy. Venti was a little nervous at first, confused as to who this overly excited puppy was and why she was so obsessed with her …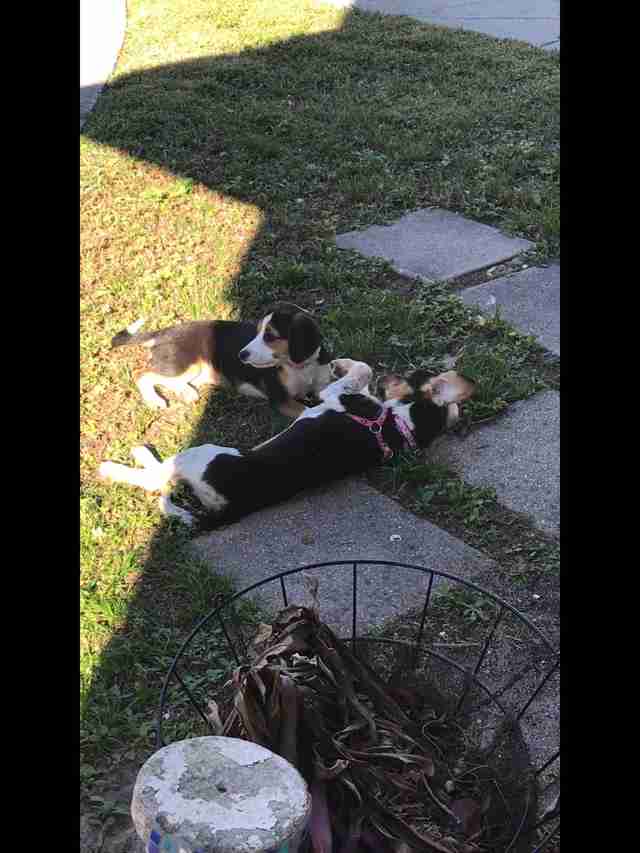 … until she finally remembered who her sister was, and the playdate REALLY started.
"Venti was a little standoffish at first like she normally is around dogs, but warmed up eventually," Beccari said. "Penny was pretty persistent so I'm sure that helped."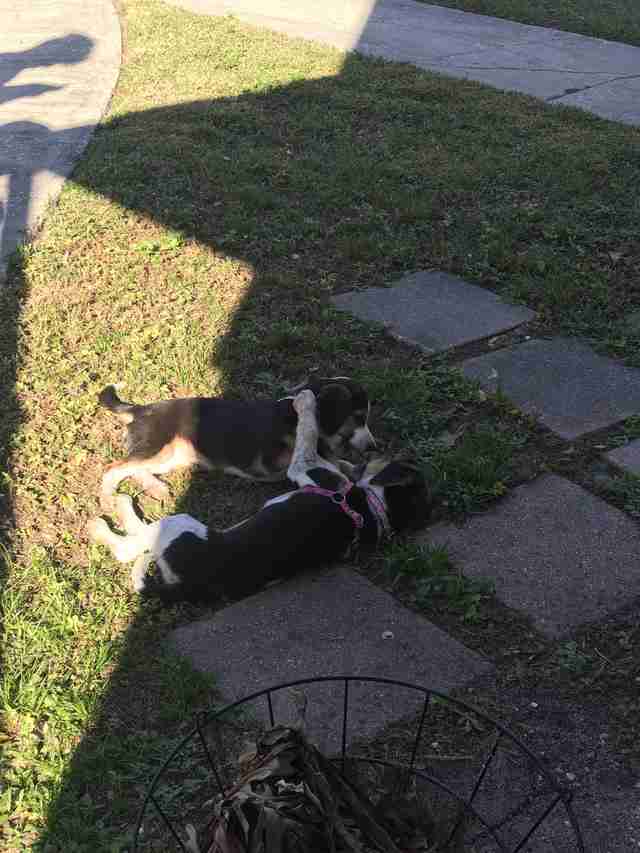 Throughout the rest of the playdate, Penny did her best to teach Venti how to play, and to show her that hanging out with other dogs really wasn't so scary after all. Their families have plans to get them together again, so that Penny and Venti can help each other grow into sweet, awesome dogs.
"I know they probably don't see it as super important, but I'm happy that she has at least one sibling that she can see every now and again," Beccari said.