Stray Puppy Shot Dozens Of Times Wouldn't Give Up On Life
"We saw a hole in her head. We stopped and walked down to her. She was a little bit fearful, but we called her, and she came, and she was wagging her tail."
Amal Andari and her friend were driving toward a village outside of Beirut, Lebanon, when the two women noticed a stray puppy wandering along the road.
"My friend said, 'Slow down. I want to give her some water,'" Andari, a volunteer for Animals Lebanon, told The Dodo.
When Andari slowed the car, they saw that there was something seriously wrong with the 2-month-old puppy.
"We saw a hole in her head," Andari said. "We stopped and walked down to her. She was a little bit fearful, but we called her, and she came, and she was wagging her tail. She approached us, but slowly, and we gave her some water."
As the puppy drank, the women spoke to a local man.
"I asked him, 'What happened to her?'" Andari said. "He told me he didn't know. 'Maybe a dog attacked her,' he said."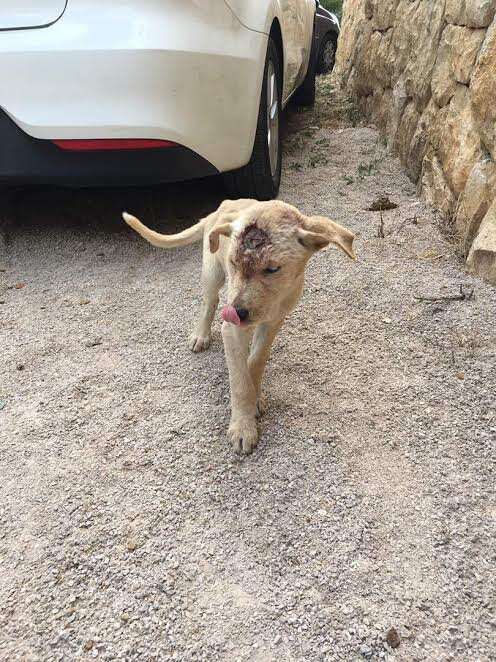 But Andari didn't think a dog attack caused the puppy's head wound. Whatever had happened, she could see that the puppy needed help — and quickly. So Andari and her friend picked up the puppy, put her in the car and drove to a vet clinic in Beirut.
When the vet took X-rays of the puppy, they learned the awful truth of what had happened — someone had shot her. Not just once, but dozens of times.
"There were so many pellets," Andari said. "We think that a bunch of teenagers had 'fun' shooting her."
As cruel as this seems, Andari explained that many dogs get shot in Lebanon — and it's common for them to be poisoned as well.
The vet decided not to take the pellets out since they were superficial, and it might cause more harm than good. But the puppy needed to go on antibiotics and her wounds needed to be regularly cleaned.
The puppy, whom they named Bondok, had been shot in one eye, and this had blinded her. On top of everything else, she also had a bad case of parvovirus, a viral disease that can be life-threatening without treatment.

"He [the vet] told us that there was only a 25 percent chance that she will live," Andari said.
Despite the bleak prognosis, Andari refused to give up on hope on Bondok.
"She has an appetite for life," Andari said. "She wanted to live — I believe that."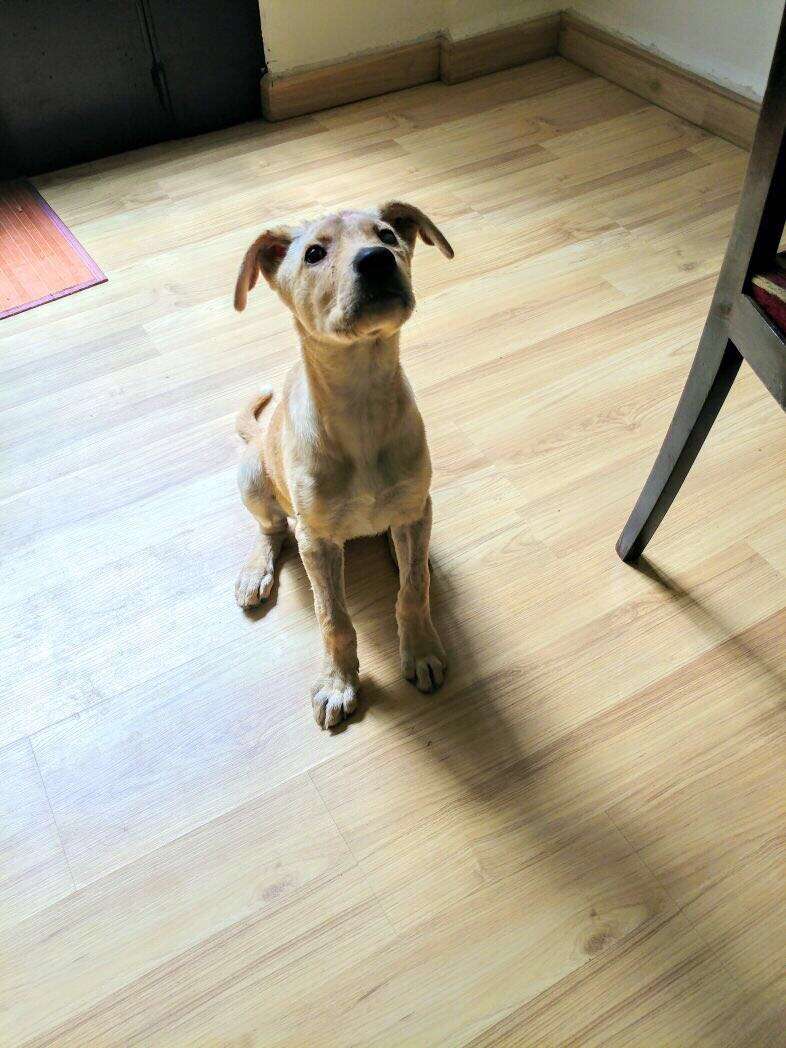 Bondok was in a critical condition for four days, but she managed to survive. After spending a week at the vet, Bondok went into foster care with Andari's friend.
"She's hyperactive," Andari said. "She always wants to play. She plays with two small dogs, and the dogs are sometimes annoyed by her because she has a lot of energy. She's unbelievable — this dog."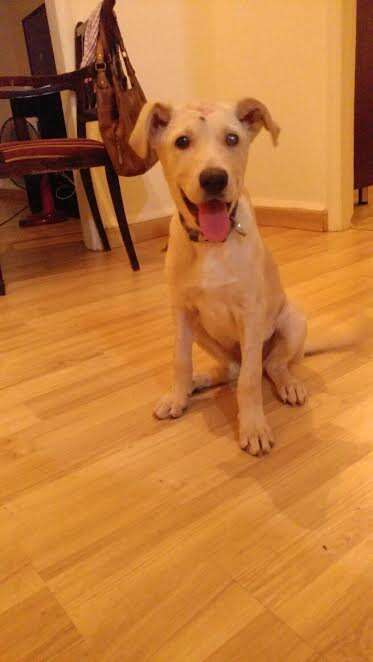 Animals Lebanon is currently looking for a very special forever home for Bondok — and that home can be outside of Lebanon, Andari explained.