Puppy Tries So Hard To Share His Toy With The Dog In The Mirror
What a sweet boy ❤
At 3 months old, Ozzie may still just be a little pup — but what he lacks in size, he more than makes up for by having the biggest heart.
And there's video to prove it.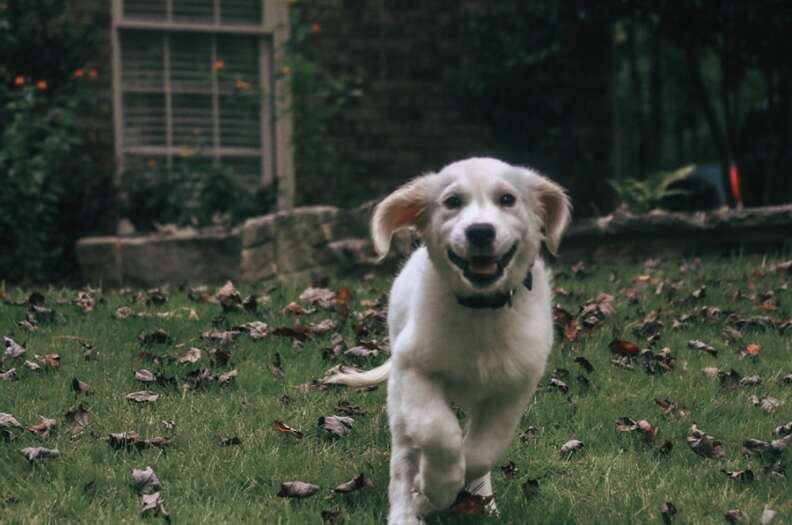 Ozzie's owner, Emma Green, has been his companion for just about a month now — but in that short time she's come to learn just how loving he can be: "He is the absolute sweetest!" Green told The Dodo. "He loves everyone and every dog he meets!"
But Ozzie's instinct to love everyone recently resulted in an adorably pure, albeit slightly misguided, attempt at kindness.
While strolling through a mirrored room carrying his favorite toy panda, Ozzie noticed what appeared to be another pup just like him. What did Ozzie do? He tried to share his plush plaything, leading to an adorable standoff with his equally generous reflection.
It was a moment Ozzie's owner will never forget — and there are sure to be plenty more unforgettably sweet moments to come. Pups have a funny way of providing them simply by being themselves.
"I think that everyone should have a dog, or at least have a dog in their lives, because they honestly make life so much better," Green said. "Even when they don't try, they are the best thing around since sliced bread."