Curious Puppy Goes Exploring And Gets Very, Very Stuck
Her mom was SO worried and wouldn't leave her side while rescuers worked to free her ❤️
This puppy may be tiny — but the ruckus she caused last Friday in Bastrop County, Texas, is anything but.
Jennifer Carroll, executive director of Wags, Hope and Healing, got a call from a local woman who was panicked because her puppy had stuck her head where it didn't belong: inside an old tire.
"I coached her over the phone on how to get her out using some grease, but it didn't work," Carroll told The Dodo. "That's when we needed to call the fire department."
The puppy's dog mom, a 5-year-old Lab named Foxy, knew her baby was in trouble.
"It was stressful for her hearing her puppy cry out," Carroll said. "Other mothers may have been aggressive to protect their baby, but she knew everyone was helping."
Bastrop County's animal services and fire departments were both on the scene within minutes — but even a metal cutter and the Jaws of Life weren't a match for the tire.
"One of the firefighters had this revelation that when young pups sit down, they squish their neck," Carroll said. "So after trying all the tools, they did a little puppy yoga and managed to get her free."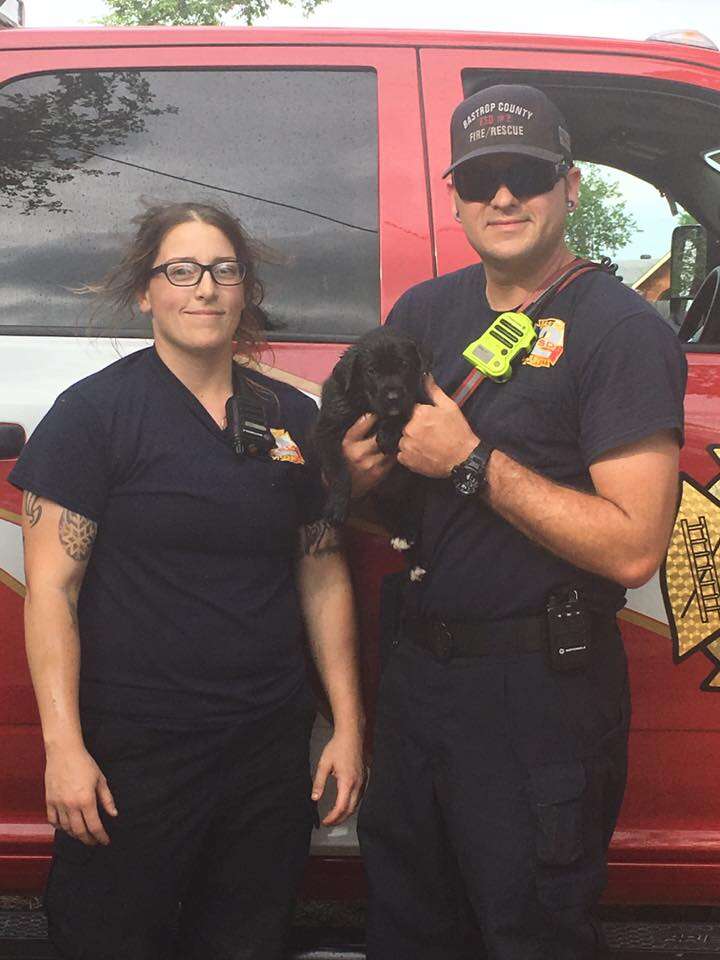 After such a dramatic rescue, Foxy was so glad to see her daughter safe. As rescuers held the pup toward her mom, she kept licking her.
"It was so cute," Carroll said. "Her mom licked her clean and was really happy to have her back."
Since Foxy and her young pups were unspayed and unneutered, the rescue has coordinated to have all of the dogs go in for the surgeries, in addition to being microchipped. The puppies will be available for adoption through the rescue beginning this weekend, and, after being spayed, Foxy will return home to her human family.
Playing off the curious pup's misadventure, Carroll and the team have named all the puppies after tire brands, including Goodyear, Michelin and Dunlop.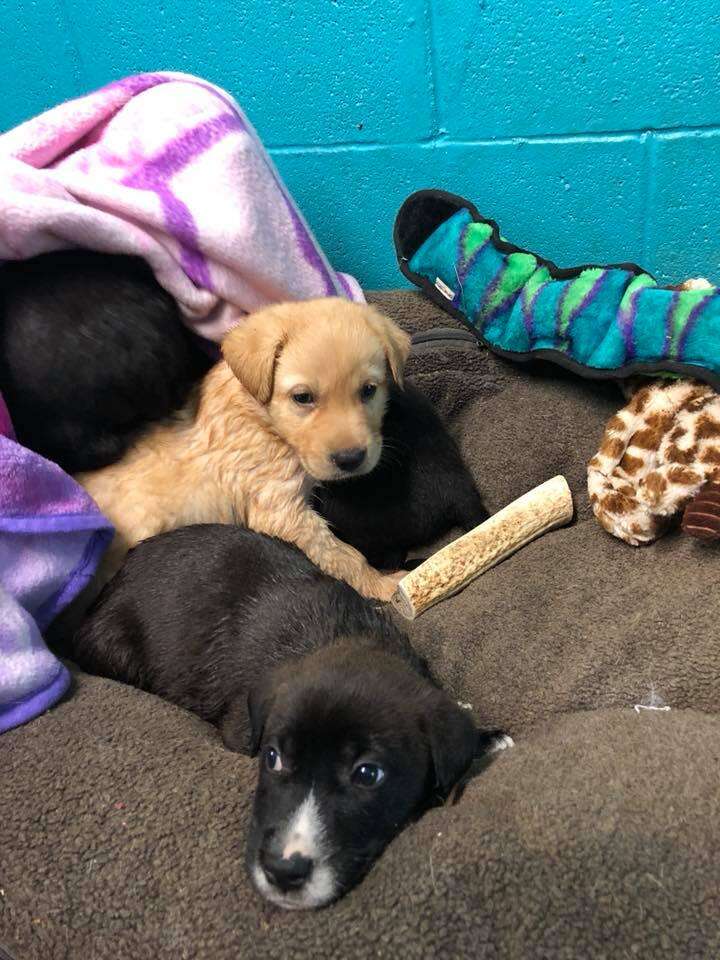 "We're really thankful for animal services and the fire department — and to the dogs' owner for helping us help her dog and the puppies," Carroll said. "The puppies are all so sweet and we're sure they'll find great homes very soon."