Puppy Learns To Go Down Stairs — By Hopping Like Her 3-Legged Brother
"That's the only way she knows how to."
After losing his leg back in August due to some prolonged health complications, 2-year-old Bowie had to relearn how to do pretty much everything. With the help of his family, he figured out new, slightly tweaked ways of doing everyday things, including going up and down the stairs.
Since losing one of his back legs, Bowie will lean against the wall and do a little hop when going down the stairs, in order to make things a little easier for himself — and as he repeated this process over and over again, apparently, his baby sister was watching.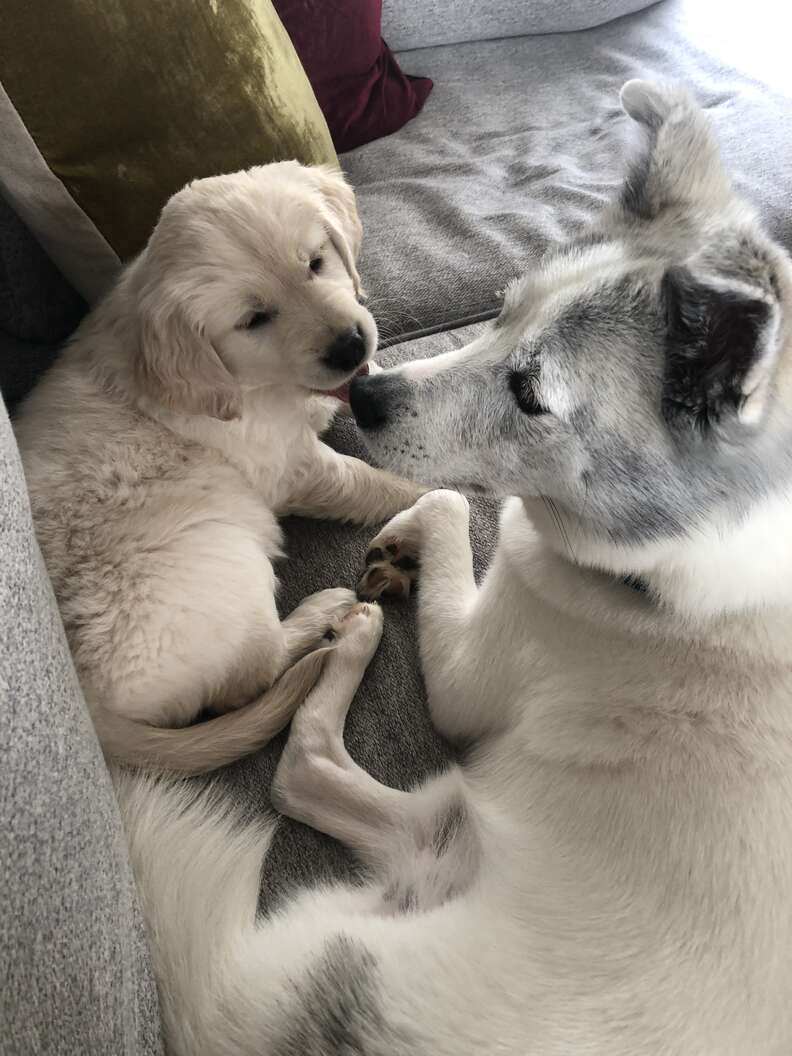 When Zeppelin joined her family in January, Bowie was already thriving on three legs and of course immediately became a best friend and role model for his new little sister. The pair were inseparable from the very beginning, and so it's not surprising that Zeppelin took cues and learned how to be a dog from her big brother.
"They are always snuggling or playing together, even when there are other dogs around," Karisa Maxwell, Bowie and Zeppelin's mom, told The Dodo. "We were nervous that Bowie would be scared to play with her as she got bigger than him, but she is so gentle with him and plays at his pace and protects him."
As Zeppelin got bigger, it seemed she wanted to be more and more like her older brother — and one day, her parents noticed something absolutely adorable about the way she goes down the stairs.
"Zeppy always hopped down the stairs, but when she was little, we just thought it was because her legs weren't long enough," Maxwell said. "But as she got bigger, we noticed that she leans against the wall like Bowie and keeps her back legs together."
Since Zeppelin takes all of her cues from Bowie, she now goes down the stairs as if she has only three legs, just like her favorite big brother.
While her parents have tried to show her that she doesn't have to go down the stairs that way, Zeppelin doesn't seem to care, and continues to go down the stairs exactly the way Bowie does, because no matter what, she always wants to be just like him.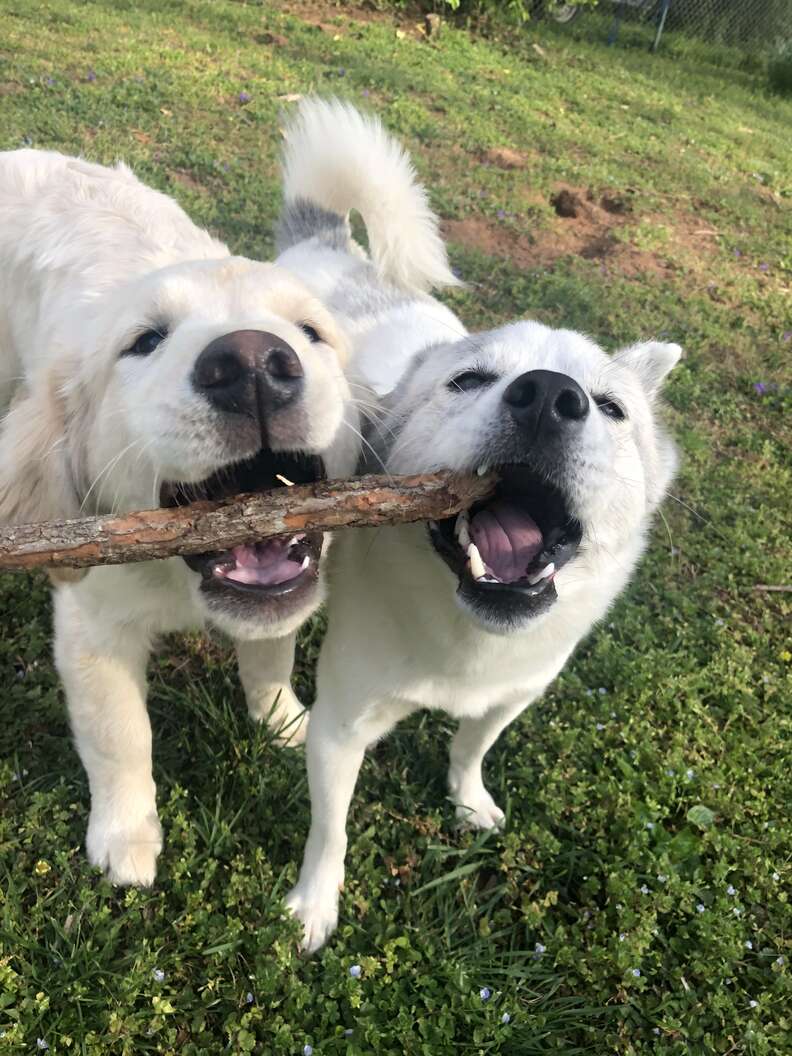 "That's the only way she knows how to," Maxwell said. "We have tried to get her to walk one foot in front of the other, but she just looks at us all confused and continues to hop."
Zeppelin loves her big brother Bowie more than anything in the world. To her, it will never matter that he only has three legs. He's her favorite, and as she continues to grow there's no doubt she'll keep trying to be just like him.