Couple Pranks Family With Huge Gender Reveal — For Their Puppy
Best. Surprise. Ever. 😂🐶
When Alicia Castillo and her husband Kyle got married, their family and friends immediately began asking: "So are you thinking of having a baby?" But the couple, who met in high school, wanted time to travel before bringing kids into the picture. They were satisfied being a tight-knit twosome along with their 9-year-old Lab, Hank.
Fed up with the constant pressure, they came up with the perfect trick to get back at their nosy family and friends.
"When we got married almost two years ago, everyone was quick to start asking when the kiddos were coming," Castillo told The Dodo. "It's kind of annoying to say over and over, 'Not anytime soon.' So we decided to play a little prank on everyone to get them off our backs."
Castillo had seen a bunch of elaborate gender reveals on her social media, so she decided to do a little reveal of her own — for their brand-new puppy.
The couple set to work, creating special signs and filling a decorated box with blue balloons.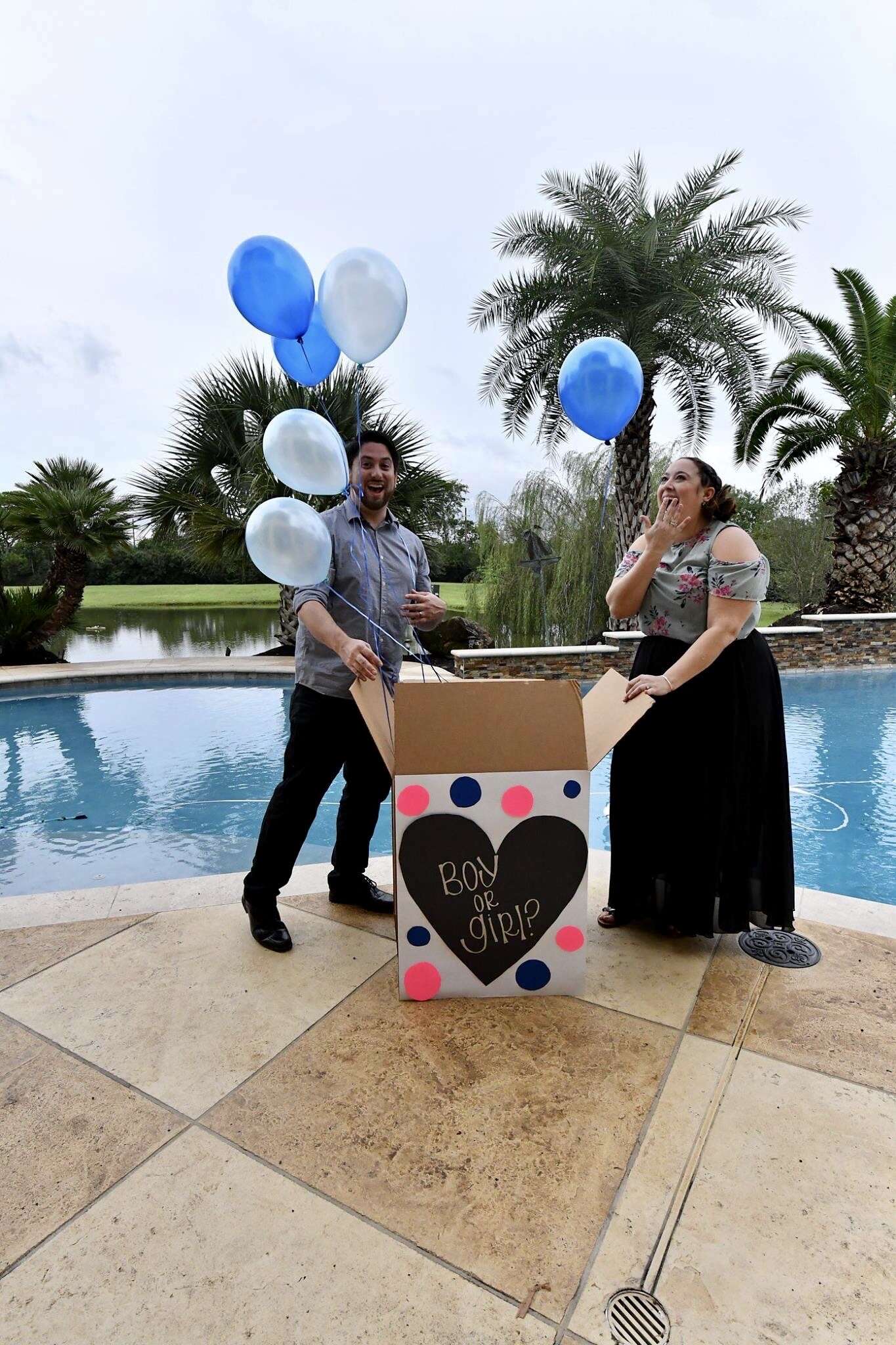 "We were so pleased with ourselves the entire photo shoot, laughing about how everyone was going to freak out when we posted [on social media]," Castillo said. "My dad did the photos for us and said he couldn't believe how far we were going out of our way to troll all of our friends and family."
When creating the Facebook post, the couple strategically omitted the puppy from the first few pictures so that their friends would have to click on the post and scroll through the photos for the real reveal.

They also kept any mention of the puppy out of the text accompanying the post, which read: "Okay guys ... so I know that we said that we would not be growing our little family for a few years, but when you have a happy little family as perfect on ours, it's hard to not want to share it with another member. Welcome to the fam Cooper James Castillo."
Once they uploaded their gender reveal to Facebook, the responses started flooding in. Well-wishers who had clearly not viewed the post in its entirety started congratulating the couple on their pregnancy before realizing that the "little miracle" was, in fact, a dog.
"People thought it was hilarious but they were definitely like, 'Wow, you got us,'" Castillo said.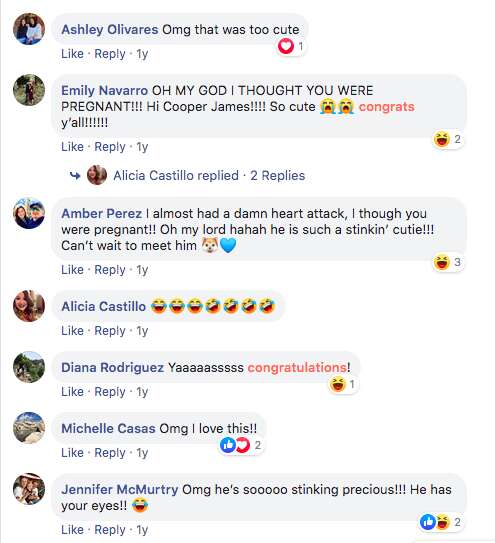 Friends and family are no longer asking about future kids, which allows the Castillos to focus on their new arrival: Cooper.
"Cooper is the goofiest, most derpy dog I have ever met. He is so lovable and just loves life. He is a ball of energy. Hank is more chill and relaxed, a wise old man," Castillo said. "They have soo much fun playing together and Cooper definitely brings the young buck out of Hank."
Hank is happy to have a little brother, even if he pretends otherwise: "Hank will act like he is annoyed by Cooper but he is such a liar ... they are constantly playing and roughhousing together," Castillo said. "And when they are not playing, they are always cuddling — they always have to be near one another."

The couple couldn't be happier that they decided to expand their little family. With a dog, that is.