So Many Dogs At Puppy Mill Had To Share This Tiny Broken Doghouse
These people made over $3 million selling sick puppies 💔
When the RSPCA began getting reports from several families across London and Berkshire about "reputable breeders" who sold puppies who later fell extremely ill, they quickly launched an investigation — and ended up uncovering an elaborate puppy farming operation that was so much bigger than anyone expected.
"During our enquiries, we estimated this network of dealers sold at least 5,097 puppies during five years — making a whopping £2,548,500 [about $3.3 million dollars]," Kirsty Withnall, an inspector with the RSPCA who led the investigation, said in a press release. "The gang imported puppies from abroad, keeping them in plastic sheds in their gardens before advertising them online as much-loved, family-bred pets to unsuspecting members of the public. Unfortunately, many of the puppies who were sold fell ill very quickly and, tragically, some even died."
After a thorough investigation, the RSPCA and local police worked together to raid four different addresses, and were absolutely shocked by the conditions and the state of the 46 dogs and puppies they found throughout the different properties.
Whenever families came by the properties to look at the dogs, the breeders made it seem like the dogs were well cared for …
… but the reality was very, very different.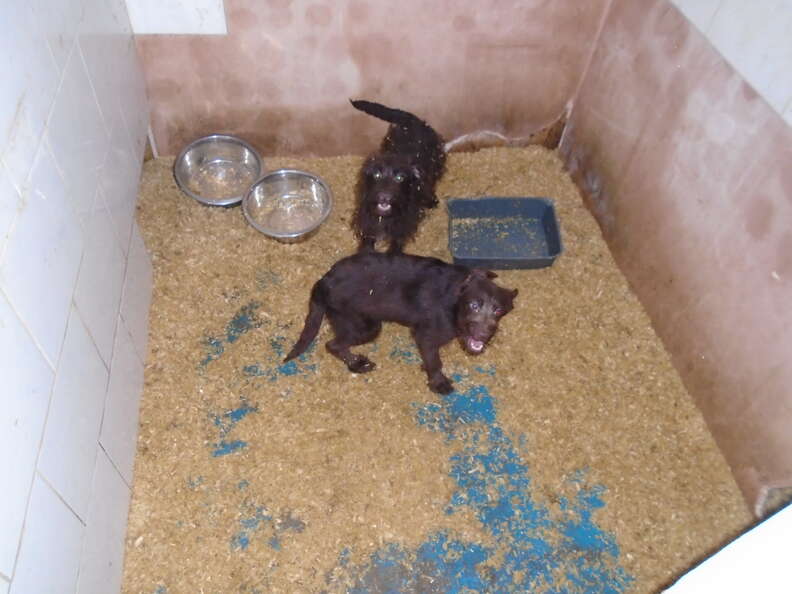 Some of the dogs and their puppies were being kept in dirty, dimly lit sheds …
… while others were forced to share broken doghouses, with no protection from the cold or other elements.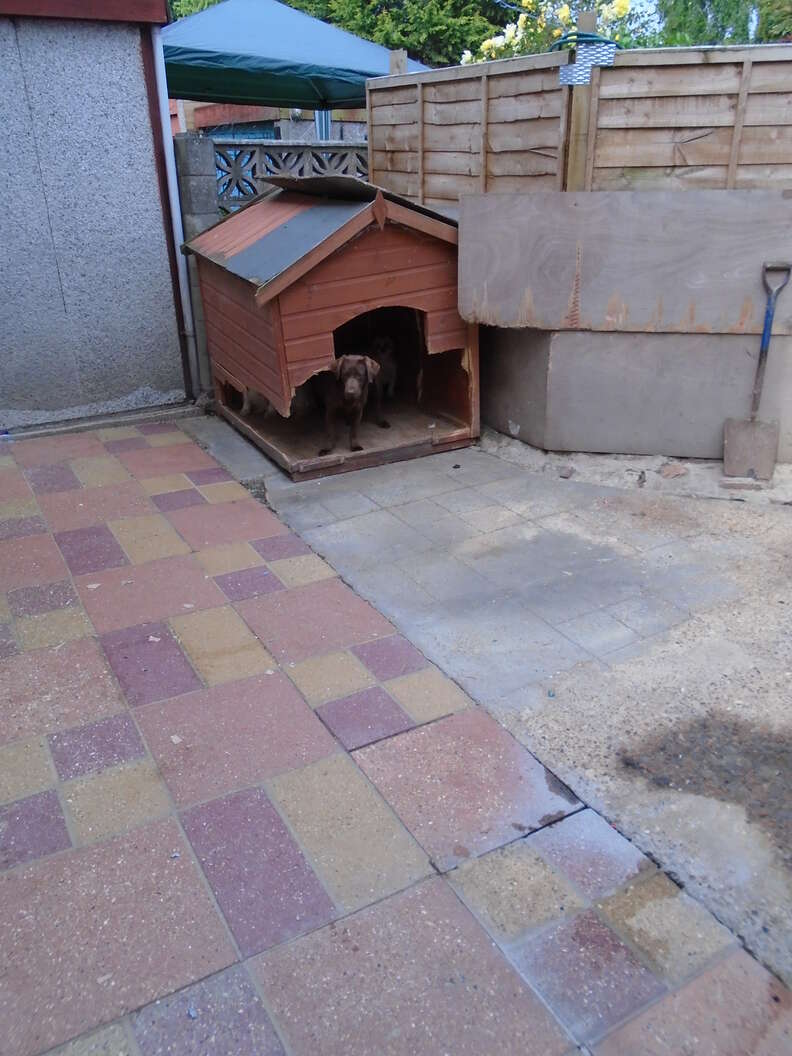 The dogs looked so sad and defeated when they were rescued. The rescuers were heartbroken for them, but also so excited to show them a life beyond broken dog houses, and for them to experience warmth and love.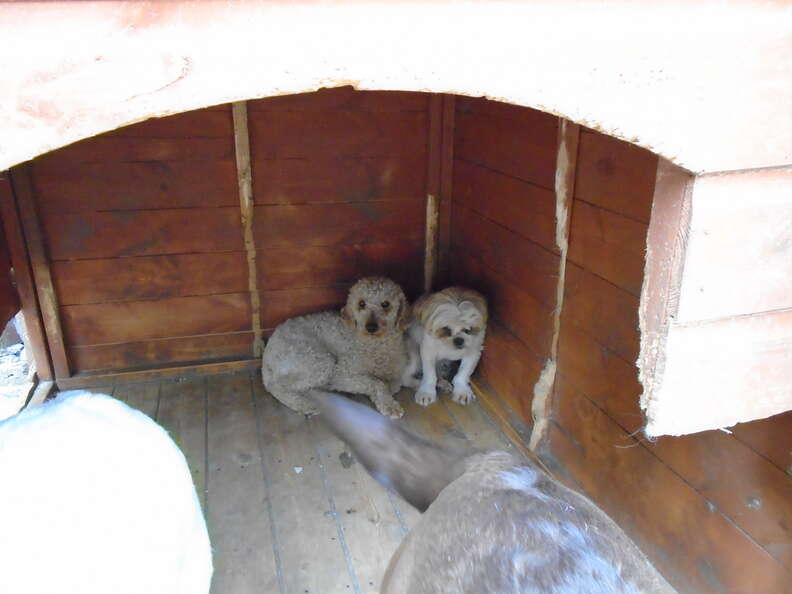 "This was a complex and sophisticated network of organized fraud and cruelty to dogs," Withnall said. "Puppies were illegally imported from southern Ireland before being transported to the defendants' homes. They were advertised online and sold for between £350 and £650 [about $465 and $863] each."
A total of eight people were arrested following the raids, but unfortunately, a ninth was able to slip away undetected. He moved to another address, where he continued to sell sick, mistreated puppies to unsuspecting families. Before long, though, the final member of the gang was captured as well, and all nine members were recently sentenced for their parts in the operation, with the final member receiving two years in jail, 200 hours of community service and a lifetime ban on ever having pets again.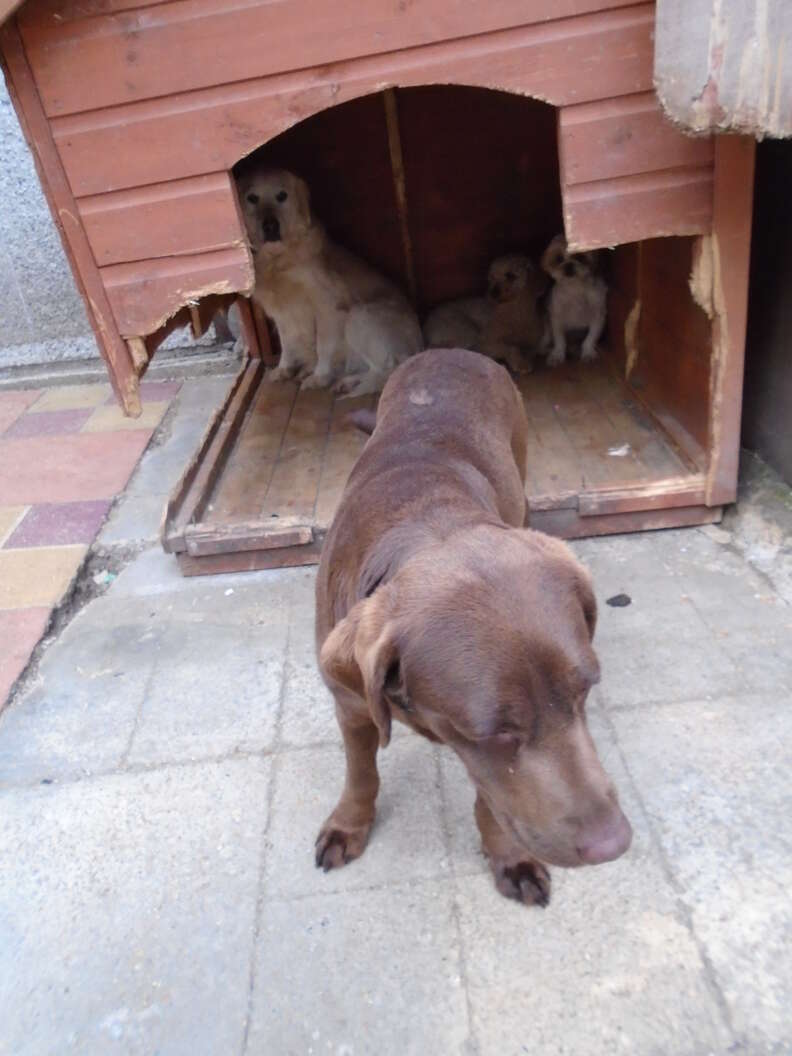 All the dogs that were found at the various properties were taken in by the RSPCA, and finally began to know what it's like to feel loved and safe for the first time in their lives. After receiving extensive medical care, all of the dogs have been or will be adopted out to loving forever families.