Abandoned Puppy Was So Scared She Hid Behind A Trash Can All Night
She needs a family so she'll never be alone again 💪
On a cold night in February, while it was pouring rain, Halo was taken to the Santa Maria Animal Center in California around 10 p.m., after the shelter had already closed — and abandoned outside of it. The small, scared dog had no idea where she was or what to do, and in order to take shelter from the rain and the scary world, she hid behind a nearby trash can and stayed there.
"The shelter is closed at that time and she stayed out there all night, while it was pouring rain, until she was found the next morning," Stacy Silva, community outreach coordinator for Santa Barbara County Animal Services, told The Dodo.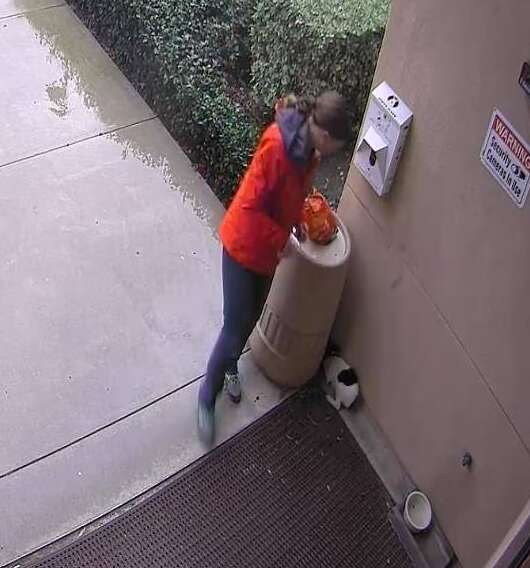 Luckily, one of the shelter employees had to come to the shelter early the next day to pick up a bag of food that someone had donated — and that's when little Halo was finally noticed. Since she had picked a hiding place away from the rain, she was clean and dry despite the terrible weather, and the shelter employee was eager to get her inside and warm her up after everything she'd been through.
If the employee hadn't come in early that day, Halo wouldn't have been noticed for several more hours, and would have had to endure the stress and terror of waiting outside all alone even longer than she already did.
When everyone at the shelter found out how and where Halo had been abandoned, they were outraged — but quickly turned it into an opportunity to remind people of the proper way to drop off an animal at a shelter.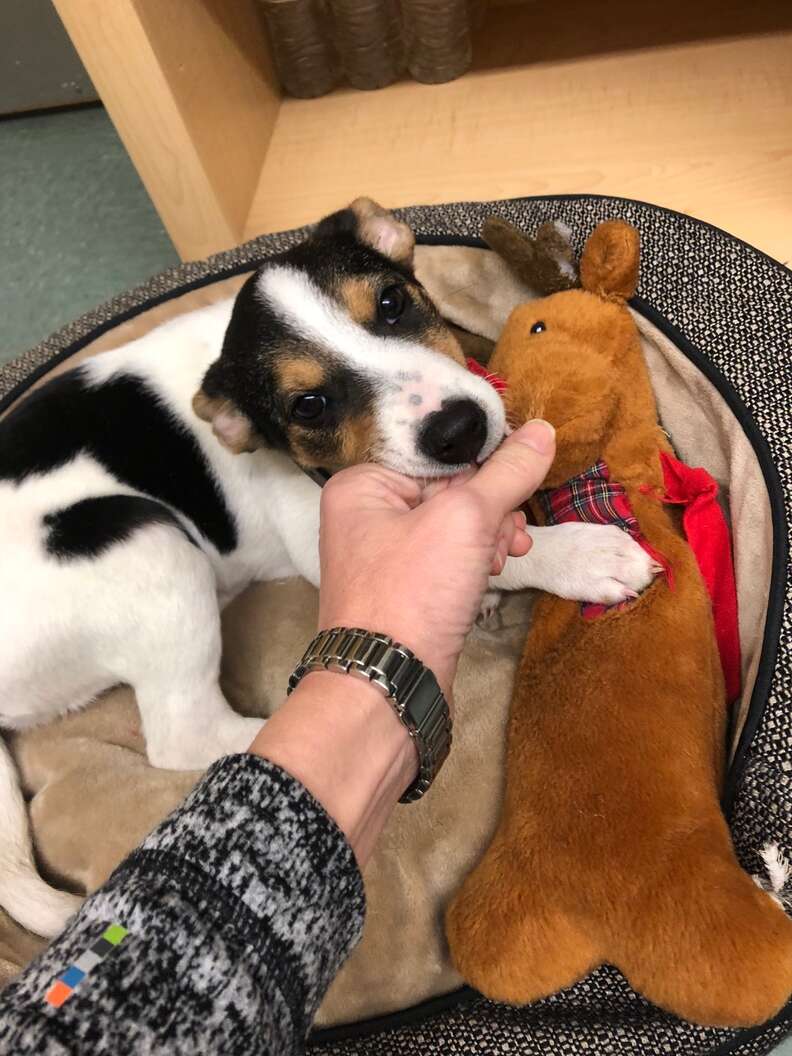 "This post is not to find the person responsible but to educate our community that it is illegal to abandon an animal and there is absolutely NO reason to do so," Santa Barbara County Animal Services wrote on its Facebook page. "If you find a stray animal that you cannot safely house and the shelter is closed, we have on-call animal control officers that will respond. If you are no longer able to care for your own pet please bring it into the shelter so that you can share what you know. This information will help us find the best possible place for your pet and we believe we owe our pets that much. Many people may be fearful of surrendering your animal to a shelter, we know it can be scary and emotional, but please know we are here to help."
Luckily, Halo is doing well and made it out of the whole ordeal unharmed. While she was incredibly frightened when she was first found, she's doing much better now, and has begun to come out of her shell with the help of all her new shelter friends.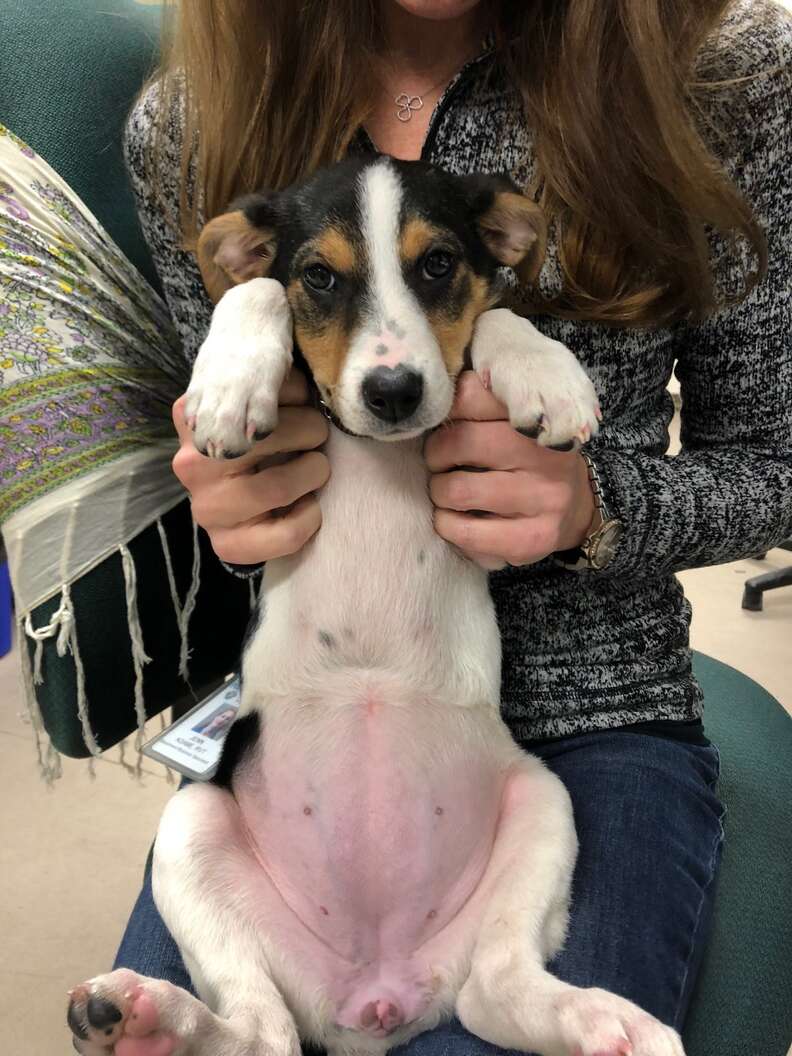 "She is a very happy, active, sweet puppy," Silva said.
While Halo's story had a happy ending, the shelter is hoping that it will also stand as a reminder that you should never abandon your pets, even outside a shelter, and that there is always a better way of handling things.