Shelter Puppies Get The Cutest Newborn Photo Shoot
"Seeing this kind of love and kindness makes me smile so hard my face hurts. It's the best" ❤️️
When a baby photographer agrees to foster a dog mom and her three infant puppies, you end up with pictures like these.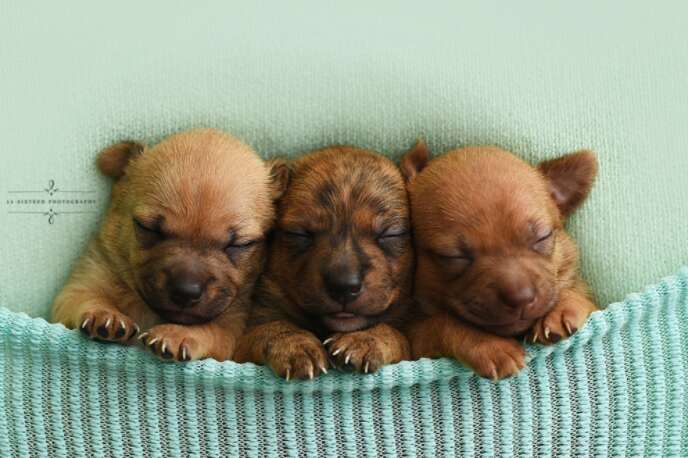 Mama Paris and her three little boys — Tito, Messi and Love Bug — came to live with photographer Kelly Frankenburg, her husband and their two kids just about a week ago.
The adorable foursome had been given over to a Richmond, Virginia, animal control officer when the pups were 10 days old. Their previous family had become overwhelmed by having too many dogs.
Frankenburg recently signed on to start fostering with the city shelter, Richmond Animal Care and Control (RACC). It's a government shelter known for making huge and successful efforts to save animals' lives, and RACC relies on its hundreds of fosters to be able to accomplish that feat.
This is especially true when the pets "are young and vulnerable," Christie Chipps Peters, the shelter director, tells The Dodo. "A home environment is so much quieter and gives those animals that need a little leg up a place to thrive."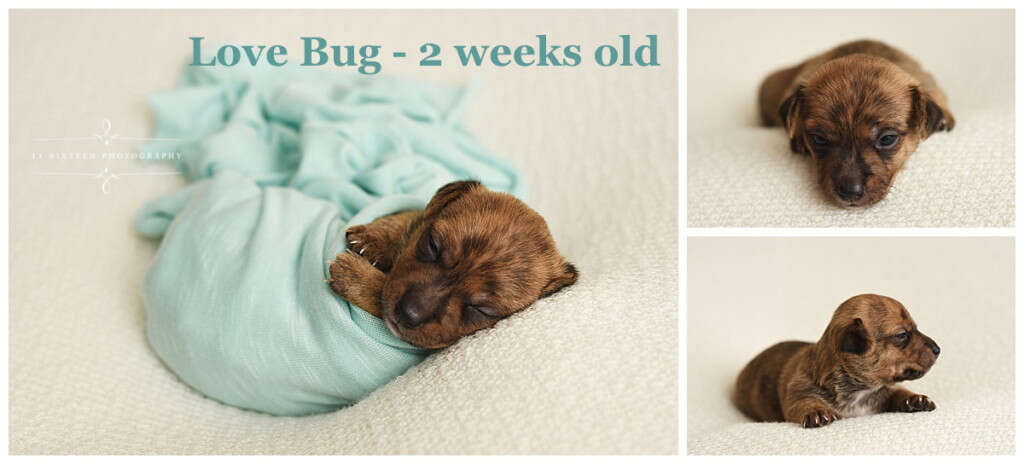 Asked if she could help out with these tiny pups and their mom, Frankenburg and her family quickly said yes.
"I want to teach our children compassion and care for animals," Frankenburg says. "I grew up around animals and they teach you so much about responsibility and respect."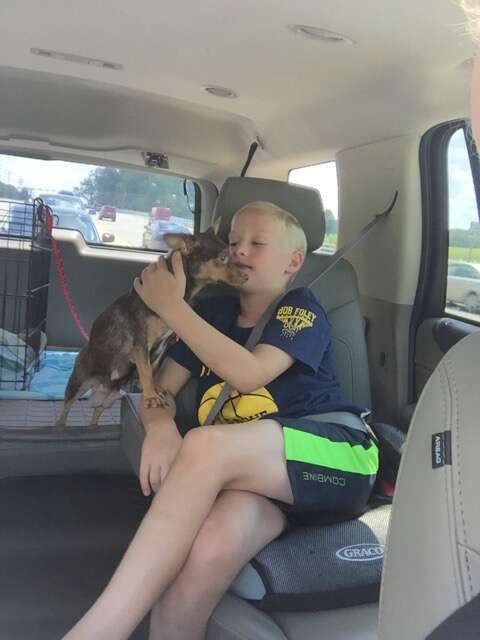 It didn't take long for the Frankenburgs to fall in love.
Jack, who is 9 years old, began bonding with Paris on the car ride home from the shelter. Paris climbed right on him, "like she knew she was saved," Frankenburg says.
A week in, Frankenburg's "favorite thing to do is put a towel on my lap and have Mama nurse them while they sit on me," she says. "It must be what heaven is like."
The pups had their photo shoot a few days after coming home. Frankenburg found them to be very easy models, mostly because "they're so sleepy."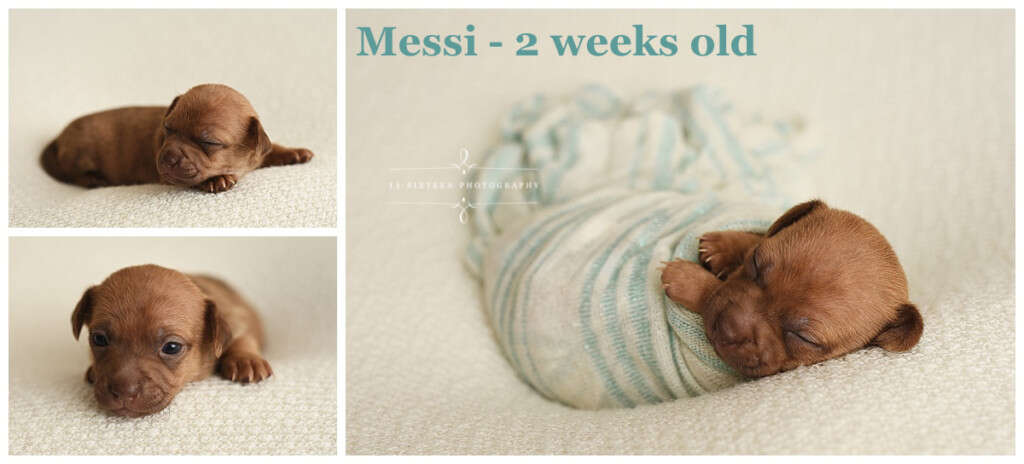 "Mama dog followed me into the studio and kept an eye on the pups for about five minutes," Frankenburg says. "I let her sniff and investigate the situation. I guess she approved, 'cause she left the room and I found her asleep on the couch."
Frankenburg hopes that people will see her lovely, loving pictures, and decide to open their homes to a shelter pet.
"I want to raise awareness for all these wonderful shelter animals who need good homes," she says. "If I can use my talents to showcase them in a way that catches the eye of a potential adopter, then I've done my job."
For Peters, the pictures accomplish that and more.
"Honestly, our jobs are very hard, and sometimes the sad parts take over," she says. "Seeing this kind of love and kindness makes me smile so hard my face hurts. It's the best. My heart wants to burst."