Puppies Found Covered In Latex Paint Were So Happy To Be Clean Again
"They were falling asleep near the end. They were so sweet and innocent."
The vet tech team at KC Pet Project was just about to leave for the night on Saturday when they got a rather unusual call for help: Four tiny puppies had been picked up by the police — and they were covered in paint.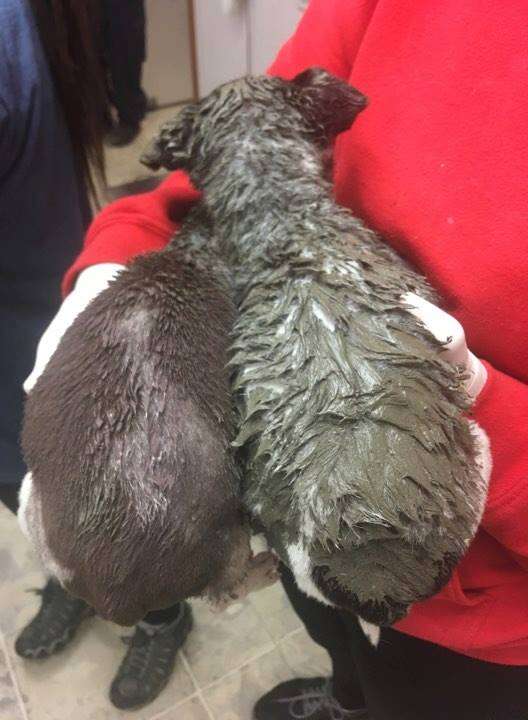 "The officers had been called for a domestic violence incident after a man came into someone's home and said he was going to hurt puppies who were there," Tori Fugate, communications director for the rescue, told The Dodo. "When they arrived, he had already dumped a jug of latex paint all over the dogs."
The paint had already started to dry in thick layers, encasing the 8-week-old puppies' fur. Animal control officers rushed the terrified dogs over to the shelter, where the staff began the long process of removing the paint from their tiny bodies.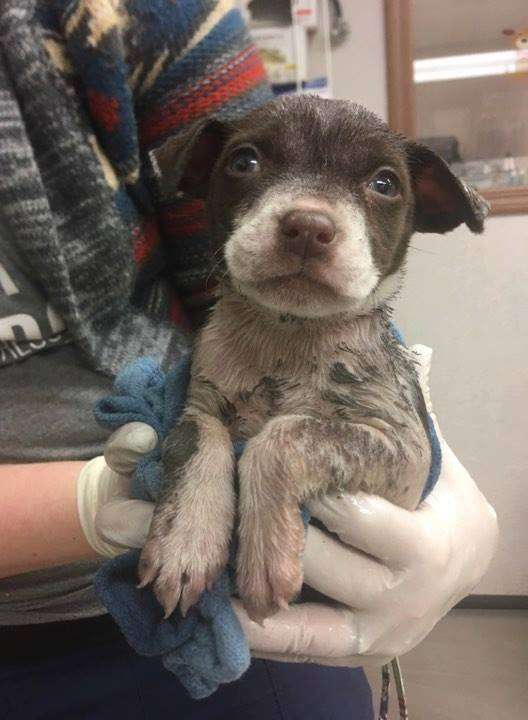 For four hours, the team kept the wiggling puppies calm with treats and cuddles as they painstakingly shaved their paint-covered fur. Even after that and a warm bath, some still had small remnants left on their heads — but after all the excitement, it seemed all the puppies cared to do at that moment was sleep.
"They were falling asleep near the end," Fugate said. "They were so sweet and innocent."
After their makeovers, the puppies were also given names — after four famous painters, of course: Pablo Picasso, Frida Kahlo, Banksy and Jackson Pollock.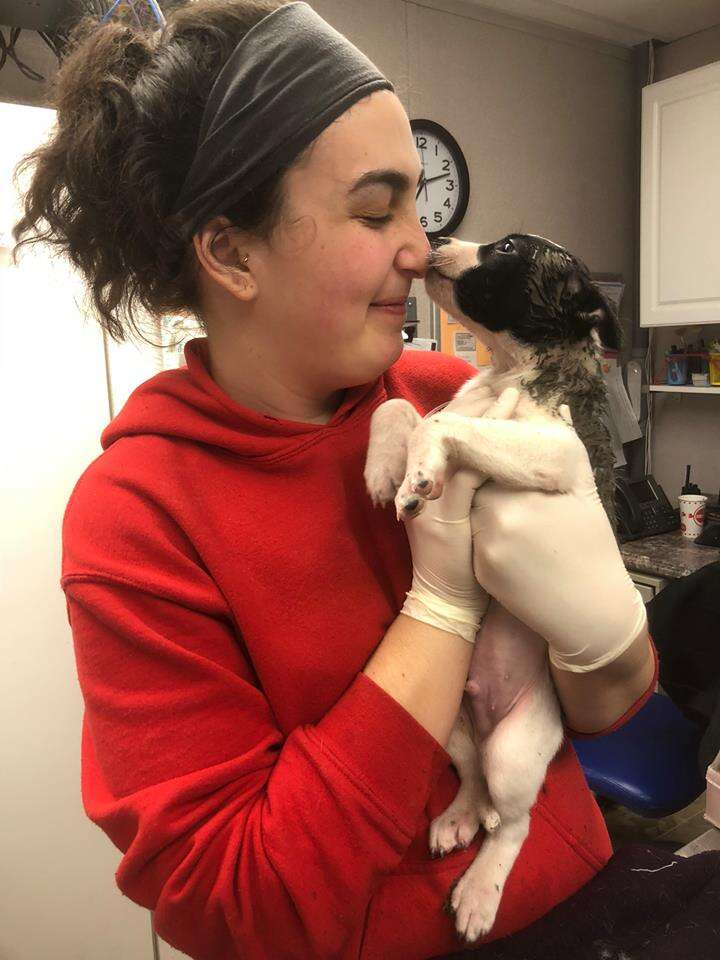 Luckily, the siblings didn't suffer any harmful side effects from the paint and were all spayed and neutered soon after so they could be put up for adoption.
It wasn't long before applications came flooding in — and now, less than a week after their rescue, all but one of the pups have been adopted.
"We got a ton of interest from people as soon as we posted about them online," Fugate said. "They're just your regular happy and playful puppies now, aside from looking a little more pink since their hair is still so short."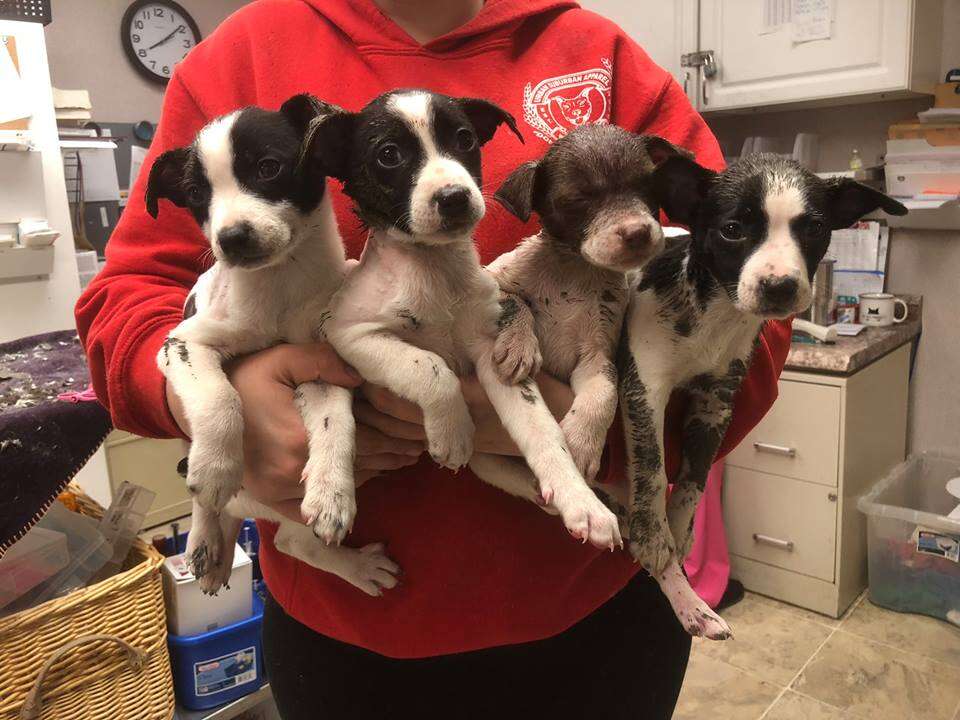 While a lot is still unclear about the situation the pups came from, including where their mom is, Fugate knows that the suspect has at least been arrested — and his case is expected to be prosecuted on the state level.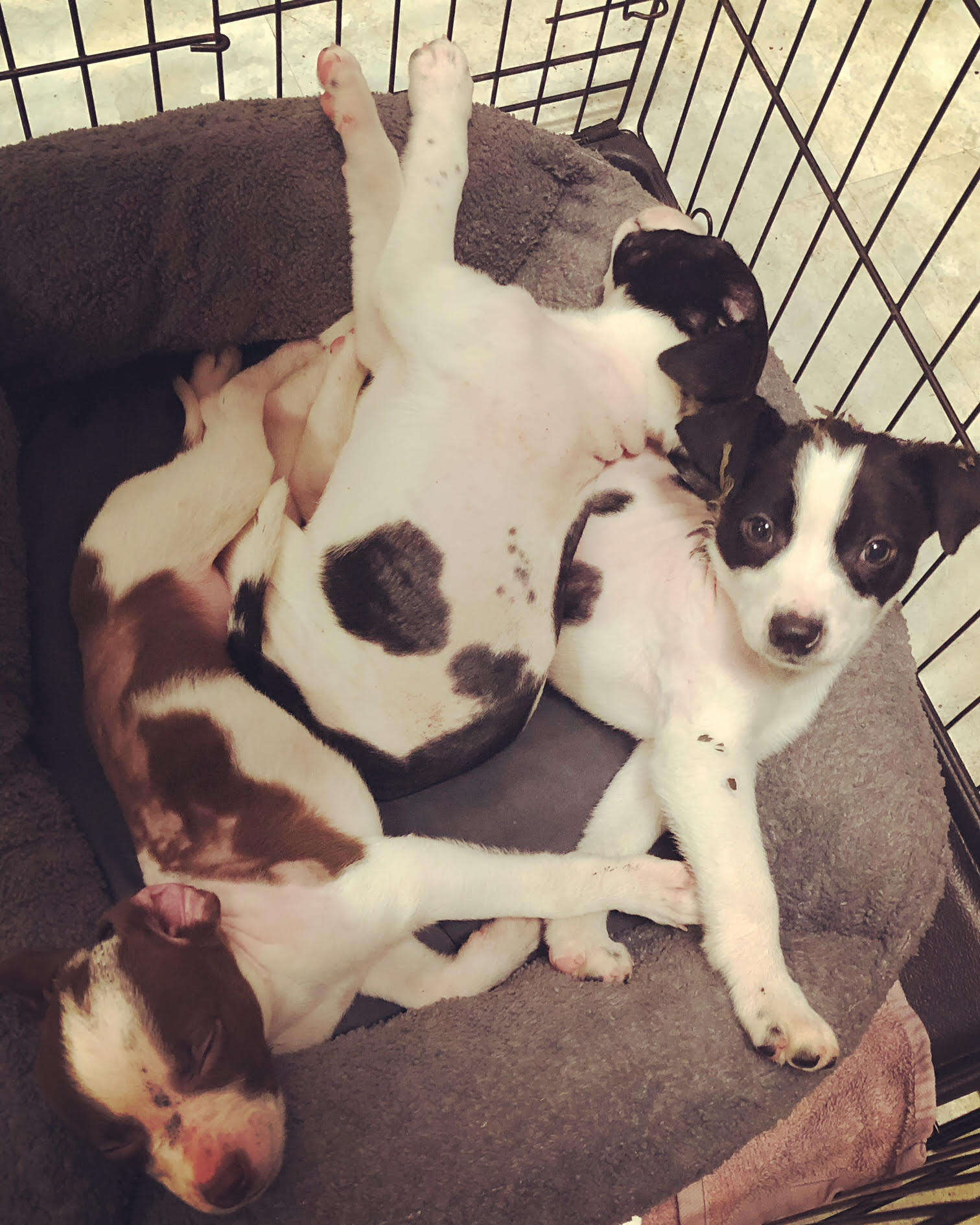 "We've had animals come in who had been spray-painted or colored with markers, but I've never seen anything quite like this," Fugate said. "We're finding it so difficult to understand what kind of person would do this. But we're so thankful we could be here for them and get them into loving homes."
To support the continued care of animals rescued by KC Pet Project, you can
make a donation
.