Priest Has Best Reaction After Playful Dog Crashes Church Service
"Each day that passes I realize animals are in this world to teach us what pure love is, and that all humans should spread it."
Dog is good.
At least, that was the gracious attitude of one pet-friendly priest in Brazil whose recent church service was upstaged by a surprise visitor with a wagging tail.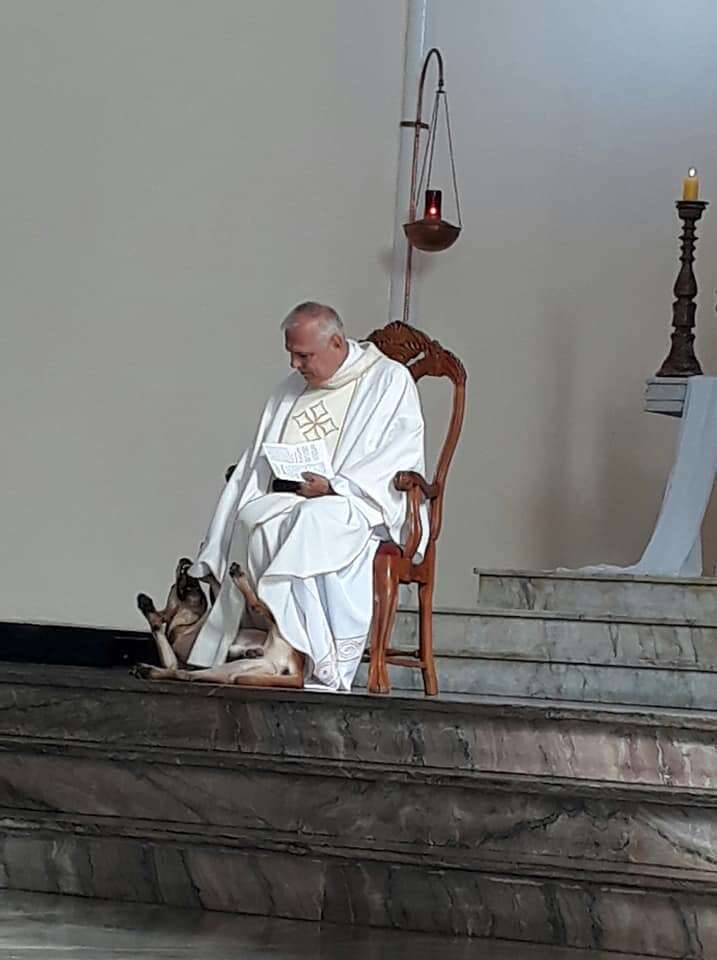 Earlier this month, Father José Geraldo Sobreira was leading mass at the Nossa Senhora das Dores parish when in walked a random dog.
The pup clearly had playtime on his mind.
Rather than shoo the furry new parishioner away, however, the priest did quite the opposite. Sobreira embraced the dog's presence, carrying on the service with a smile — despite the adorable little distraction at his feet.
Here's video of that sweet scene:
Though it's unclear where exactly the dog had come from, folks online have interpreted the visit as something divine.
Since then, Sobreira has earned plenty of praise for how he received that "angel with four paws."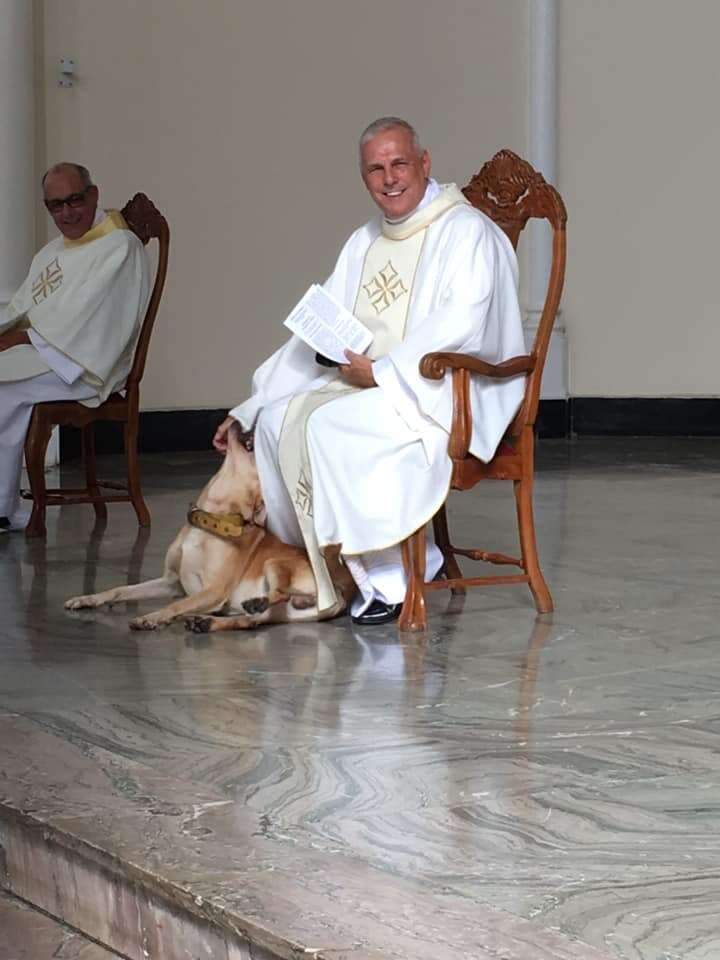 "Beautiful father! I loved your gesture!" one commenter wrote of Sobreira. "Each day that passes I realize animals are in this world to teach us what pure love is, and that all humans should spread it."