Nala Rose was only a few weeks old, but the end of her life was already being planned.
Born to a breeder near St. Louis, Missouri, the tiny poodle puppy was a little different from her newborn brothers and sisters — and that was the very reason she was going to be put down.
She was born with eyelids, but no eyes.
"The breeder never had something like this happen," Joan Wiegers, a volunteer with St. Louis Senior Dog Project, told The Dodo." She and her husband discussed the option of euthanasia because she was uncertain of what quality of life the puppy would have."
On average, most breeders sell small-breed puppies for upwards of $1,000 — but a dog with no eyes would likely be considered unsellable and eventually put down.
Luckily, the breeder called the rescue instead to see what to do with the puppy.
"I told her that Nala Rose would not know the difference, as she was born that way," Wiegers said. "The breeder then surrendered her to me."
Wiegers happily assumed the role as foster mom to Nala Rose since she was only 8 weeks old at the time. A few days later, Wiegers brought the little pup along to an adoption event at a local pet store — and it wasn't long before a family there completely fell in love with her.
"My mom was holding Nala Rose, and when I came back from picking out food for our other dog, she was going over adoption papers," Jayden Radtke, Nala Rose's new human sister, told The Dodo. "When we first got her, we didn't really know much about where she came from until her first vet checkup with us."
When the vet told the Radtkes how things could have ended for the small pup, it made them love her even more.
But they couldn't help but feel angry.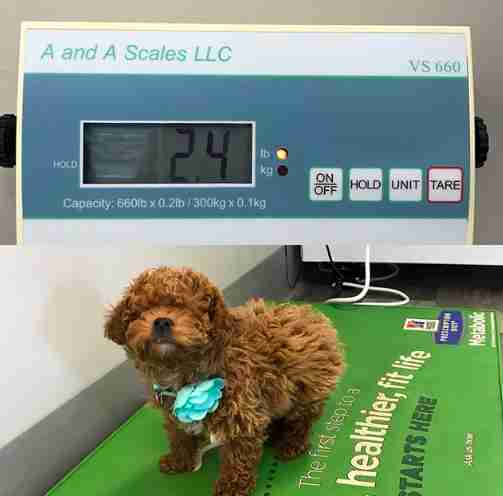 "Apparently she [the breeder] thought that a puppy with no eyes wasn't worthy of living," Radtke said. "We were so relieved that the breeder relinquished her."
With a few tweaks to their daily routine, the family has helped Nala Rose settle right in at home. She also has a dog sister named Ellie, who has taken on a role as Nala Rose's guide dog.
"We put bells on Ellie's collar so Nala can hear her walking and follow her," Radtke said. "When we first brought her home, my little sister made bracelets with bells on them for everyone to wear so she could hear us, too. Her hearing is really good, though, so when you walk anywhere you can bet she is following you if Ellie's not around."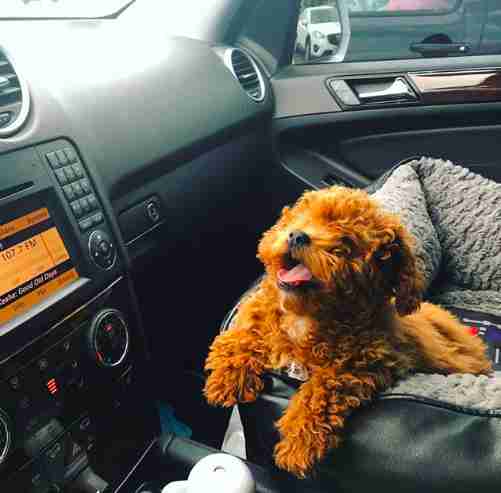 Just like any other 14-week-old pup, Nala Rose is as playful as she is curious. She loves going outside and can't get enough of other dogs.
"She thinks she's a big dog," Radtke said. "She has met much bigger dogs like huskies and just plays and runs around with them. She is never intimidated!"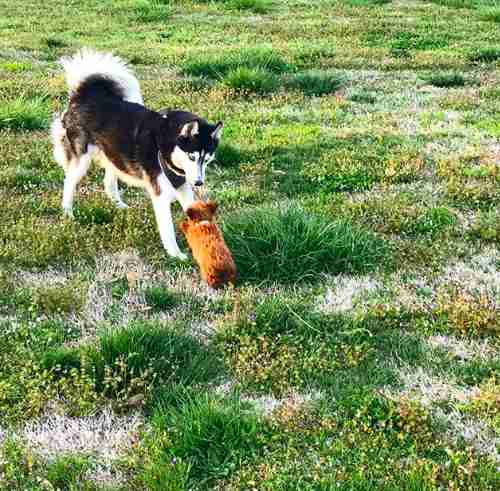 Just as Wiegers anticipated, Nala Rose has no idea she's different from the other dogs — and surprisingly, sometimes people don't even pick up on it.
"When you first look at her, you don't really notice it because of her hair," Radtke said. "People miss it unless we happen to tell them."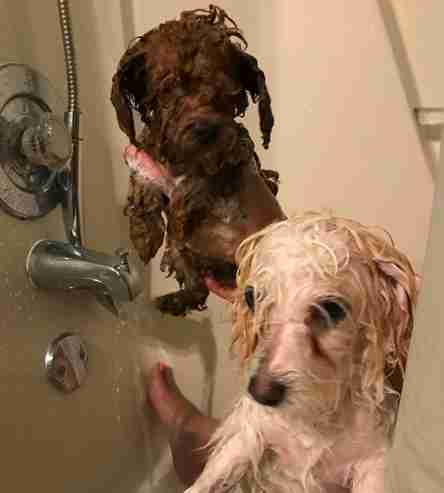 For the family, Nala Rose's differences are just a small part of what makes her such a special dog. But in a way, they feel thankful for her disability, as it's the very reason she came into their lives in the first place.
"We were heartbroken to think about what might have happened to her," Radtke said. "It's so sad that some people don't think pets with disabilities can have a good quality of life and be happy. We can't imagine her living a better life than she is now."