Police In This City Have Been Secretly Shooting Stray Cats
They've been doing it for years because "cats don't belong outside."
In Jefferson, Iowa, it's commonplace for local law enforcement to trap feral cats across the city — but many residents assumed they were just brought to animal shelters.
They were being shot and killed instead.
Scott Wilson, animal welfare intervention coordinator for the Animal Rescue League of Iowa, learned this last week when he traveled to Jefferson to look into calls from citizens who had heard rumors that trapped feral cats weren't ending up at shelters.
"We met up with the city's mayor and police chief, and they admitted that officers who didn't think cats could be adopted were euthanized by gunshot," Wilson told The Dodo. "We discussed that, not only was this not the best solution to the problem, but it could also be in violation with Iowa state law."
There are about three main cat colonies across the city, consisting of around 10-30 cats each. There is currently not a trap-neuter-return program implemented there, which means cats have been trapped and shot by police as means of population control for years. One city councilman told local news outlets that "cats don't belong outside."
"If one started becoming a nuisance, police would be called, and if they didn't think it was owned by someone, they would take it out to be shot," Wilson said. "We aren't sure how long this has been taking place, but my guess is that it has been a long time. Many citizens weren't aware this was happening."
With the help of global cat organization Alley Cat Allies and local organization Animal Protection and Education (APE), Wilson proposed implementing a feral cat program in the city of Jefferson. Since then, the mayor has announced the city will no longer be trapping the cats to be killed and is exploring the options presented — but now the local animal welfare groups are in desperate need of additional funding to support a new plan.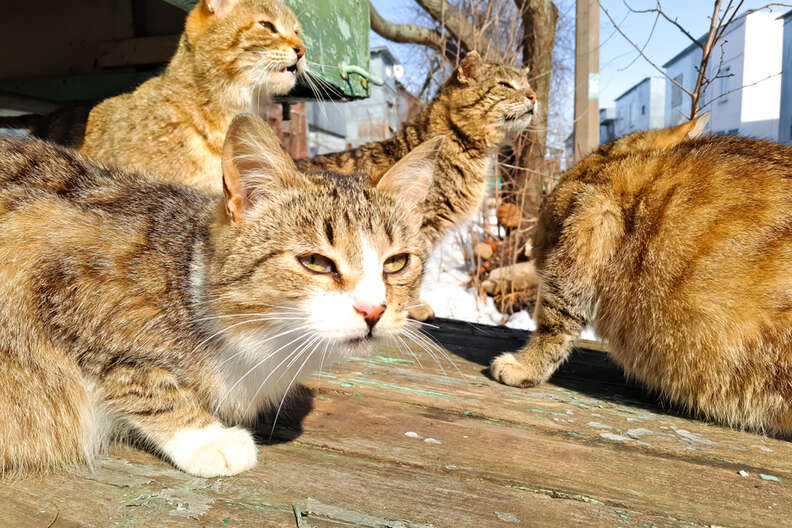 Sadly, Jefferson is not the only city to resort to killing feral cats to keep them off the streets. Many municipalities across the country still use this system, despite animal welfare concerns. The approach causes millions of healthy cats to be killed each year through taxpayer-funded animal control agencies.
"Catching and killing cats fails because of the vacuum effect. New cats move in to take advantage of the food and shelter," Becky Robinson, president and founder of Alley Cat Allies, told The Dodo. "Trap-neuter-return is a sound public policy. Cats' lives improve, and they can coexist with their human neighbors. Thousands of communities now benefit from [these] programs."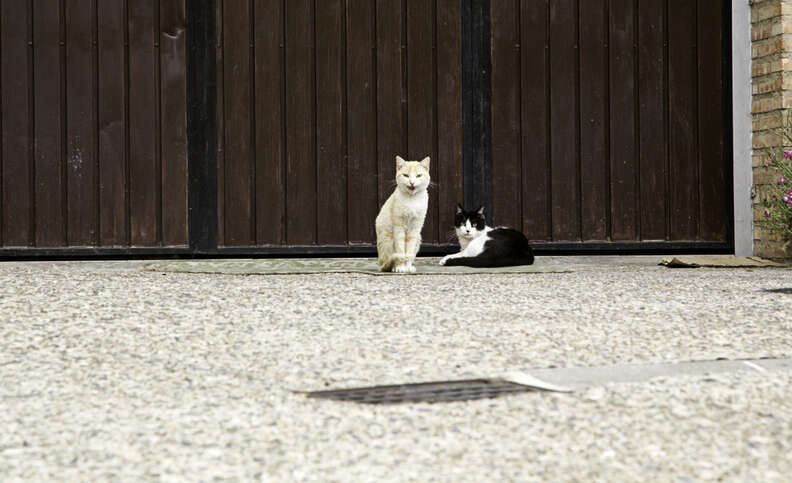 Wilson has seen firsthand how effective feral cat programs can be across the state of Iowa.
"We aren't dealing with thousands of cats here [in Jefferson]," Wilson said. "There have been several cities across Iowa that have implemented trap-neuter-return policies — slowly the colony sizes decrease and level out because no new cats are being born. It's a much more humane, long-term solution than just trying to kill the cats as they continue to breed."
In the coming weeks, the three groups will be working with officials to develop a feral cat protection plan for the city, which would include spays and neuters, microchipping and adoption programs through the local animal shelter, People For Animal Welfare Society.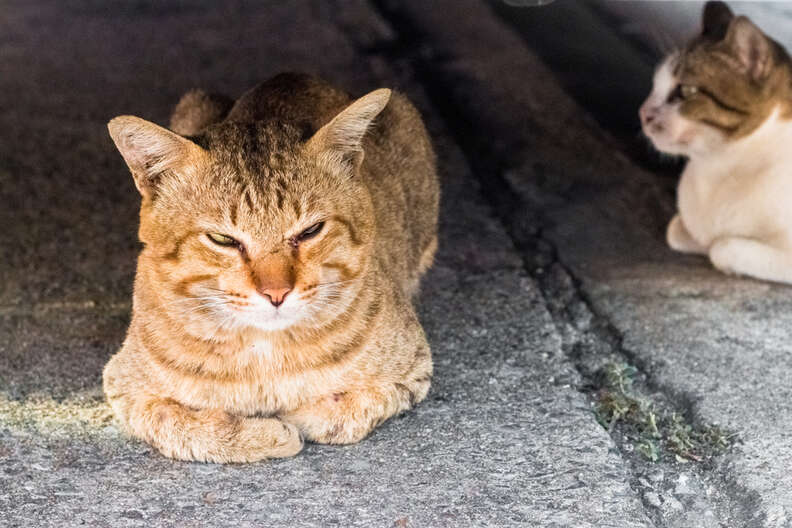 "We want to give major props to Alley Cat Allies and APE for coming forward," Wilson said. "We all want to bring in resources to do this — and knowing the mayor and police chief are putting an immediate end to this is the first step to our long-term solution."