Proud Cop Shows Off His K9 Partner's Hidden Talent
"He sings along with most songs, this is just his favorite."
Meet John Allen and his K9 partner Spike — two skilled law enforcement officers from the Romeoville Police Department in Illinois.
But Allen recently revealed that his furry colleague is talented at more than just fighting crime.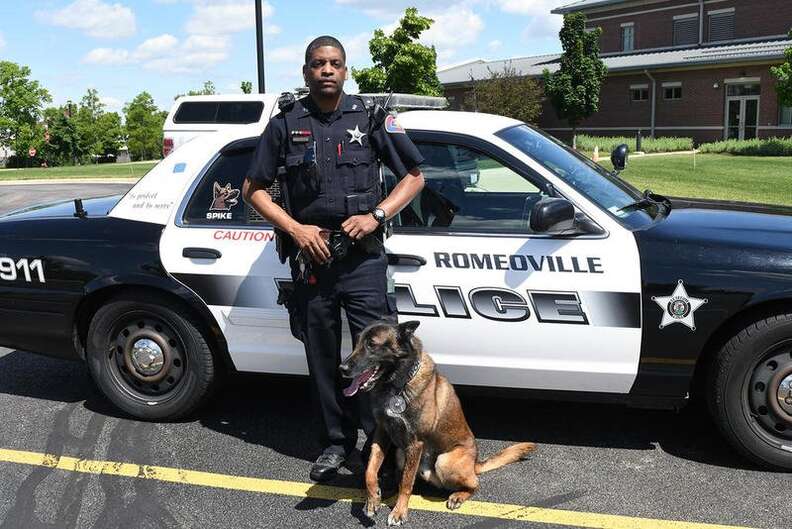 Allen and Spike have been helping to keep their community safe together for the past six years. In that time, the two have been involved in numerous drug busts and criminal apprehensions. But their work isn't without some lighter moments as well.
In an adorable video posted this week, Allen decided to show off another one of Spike's special abilities — singing. Specifically, singing along
with the chorus of 2000's hit single by the Baha Men, "Who Let The Dogs Out?"
Yes, it's an unusual talent, but Spike's partner couldn't be prouder.
Unlike Spike's skill in law enforcement, which took months of training, the dog's musical chops are something innate.
"It just comes naturally to him," the police department wrote on Twitter. "He sings along with most songs, this is just his favorite."
Clearly, Allen and Spike know how to make their workdays enjoyable. But the two of them are more than just colleagues.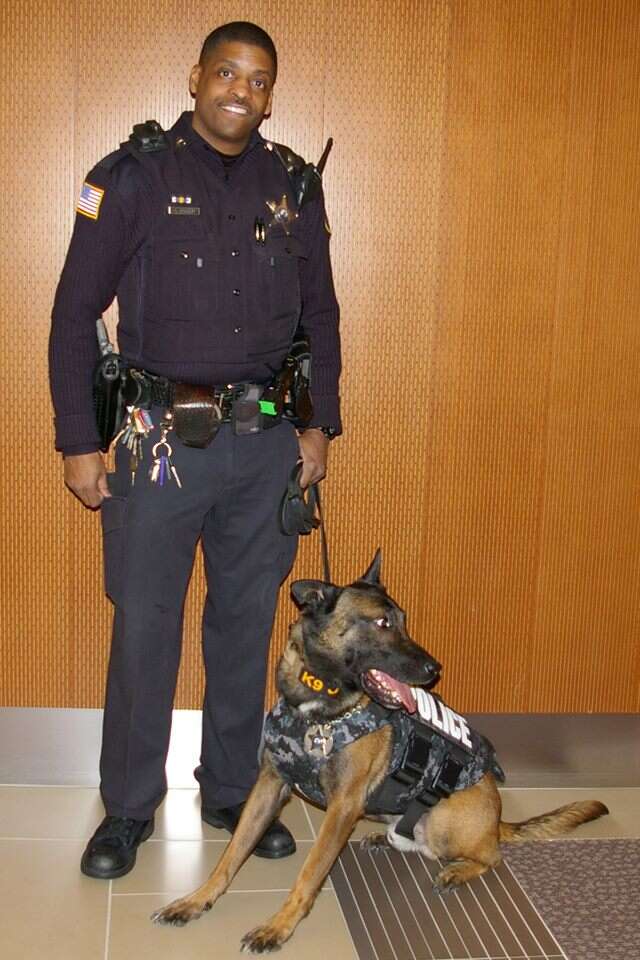 When they're not on the job, Allen and Spike share a home and, in a few years when it's time for the K9 officer to retire, he'll transition into Allen's full-time pet. Until then, they'll keep serving together in style.
"Officer John Allen and Spike are both very valuable members of the department," police chief Mark Turvey told the Romeoville Patch. "We are very proud of their police work as well as their community work."