Police Dog Can't Quite Figure Out His New Winter Booties
They're gonna take a little getting used to 😂
Jary has a very demanding job in law enforcement — for a dog.
The 5-year-old Belgian Malinois joined the Rapid City (South Dakota) Police Department in 2016, and has gone everywhere with his dad and handler, Senior Officer Hower, ever since.
The K9 always finds a way to lighten the mood at the station and brighten his fellow officers' day.
"His personality is that of a puppy. He loves to play and meet new people," Hower told The Dodo. "He loves going to work and hanging out with the other officers at the station."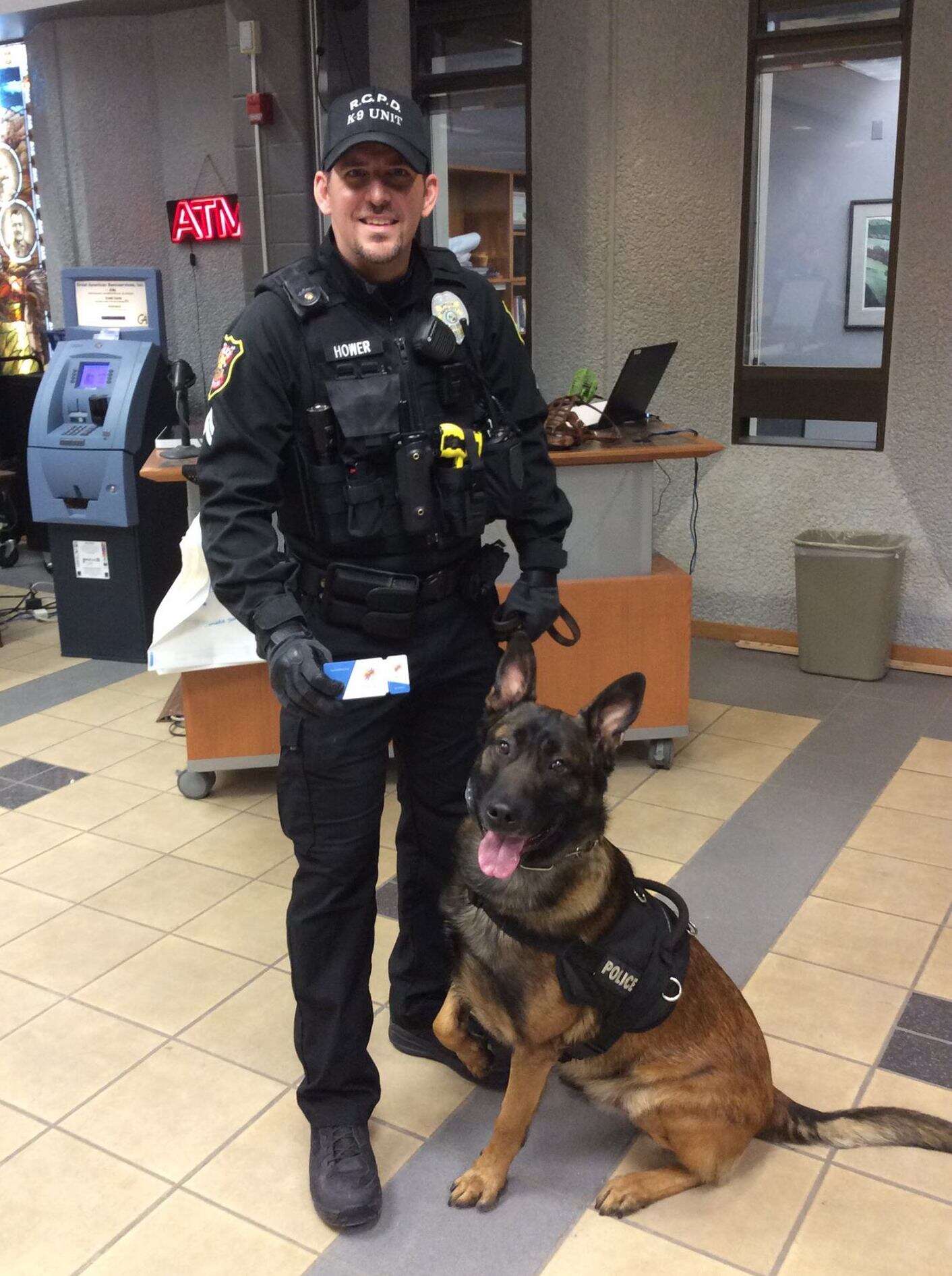 Jary's natural talent for entertainment came into play last week, when his dad bought the pup some protective footwear to battle the winter chill. Jary has to be prepared for anything, so a little snow and ice can't get in his way when it comes to fighting crime.
But when Hower put the new booties on Jary, he didn't expect the dog's hilarious reaction. Luckily, a fellow K9 handler had his phone handy.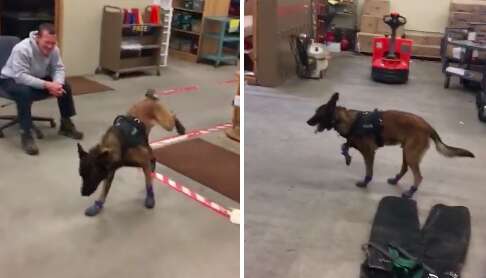 Shoes can throw off a dog's balance and friction, and it's clear Jary is struggling with both. "This was his first time wearing these particular brand of boots," Hower said. "We had a good laugh while watching his response to the boots, but encouraged him at the same time."
Hower was just going to share the clip with his family and friends, but since it was posted to the police department's official Facebook page, Jary has become a star. To the surprise of his handler, Jary's video has been viewed nearly 6 million times in under a week.
"I had no clue the video would be this popular," Hower said. "I'm very glad Jary could put a smile on people's faces and I appreciate all the wonderful comments supporting police officers and our K9 partners."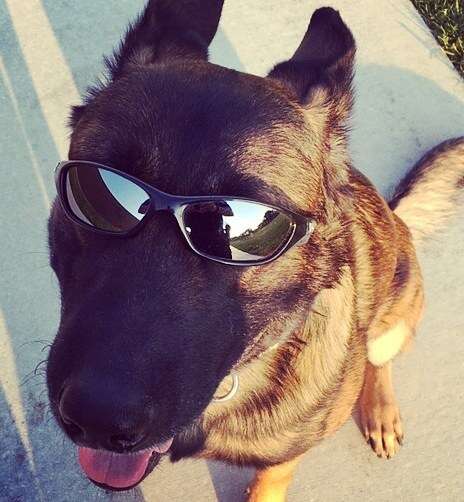 But no matter how famous Jary gets, The most important relationship he has is with Hower. Whenever the pup is not on the clock, he leads a relaxed life, laying in his favorite spots at home and checking to make sure his dad is OK.
"He follows me around the house no matter what time of day and has to know where I am," Hower said. "If I have to leave home, he will lay by the door until I get home. He is a great dog at home and at work."
As for how Jary is dealing with his new booties, they're going to take some getting used to.
"He still doesn't like them," Hower added. "But I'm confident he will learn to be comfortable in them as he wears them more."