Police Dog Caught Red-Handed Stealing Christmas Presents
He couldn't resist 🐶❤️️🎁
When the Franklin Police Department welcomed Ben Franklin, their new therapy dog, in February, they always thought the golden retriever would stay on the right side of the law.
After all, the specially trained pup was there to offer comfort to the community. But it seems like some opportunities are too tempting to pass up — even for a professional good boy.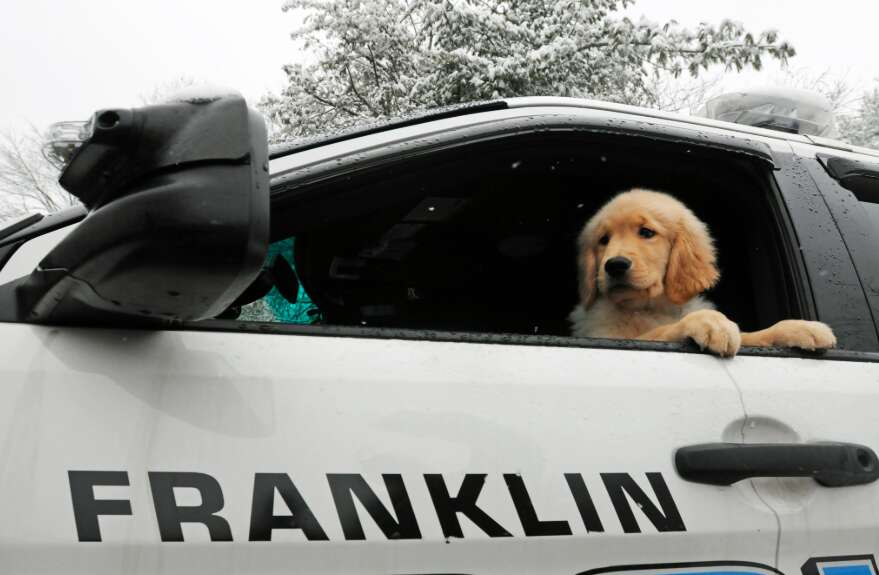 Recently, Ben Franklin stumbled upon a room full of donated gifts ready to be sent to the Santa Foundation for kids in need. At the sight of all the toys, he couldn't believe his luck.
"So this room is full, and I mean chock full of toys and gifts, and usually it's under lock and key but somebody had gone in and I noticed Ben had walked out with a stuffed animal," Officer Mucciarone, Ben's handler, told The Dodo. "He had slobbered all over that one so we let him have it."
The next day, the door was left open once again. Ben sneaked in and picked up a brand-new baby doll still in its packaging but was caught red-handed by a fellow police officer.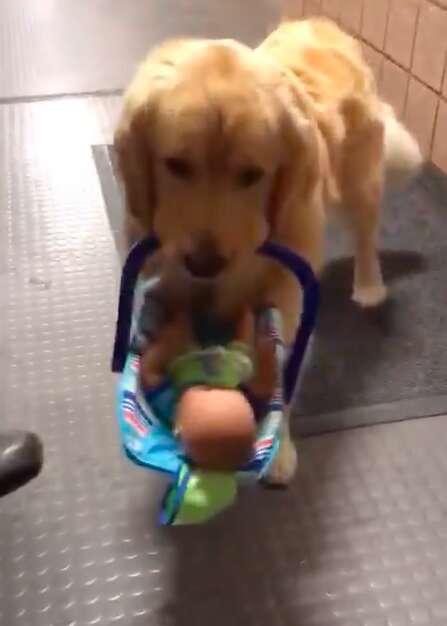 When the officer started filming the crime in progress, Ben ignored the camera, holding onto the toy with his mouth, and trotted down the hallway. He placed his stolen prize under a desk in his "lair." There, officers discovered a cache of donated toys that the pup had been carefully sneaking out of the room.
You can watch the adorable video here:
"We learned an extremely valuable lesson today," the Franklin Police Department posted on Facebook. "When you have a classroom full of toys ready to be shipped off to the Santa Foundation, you should… 1. Close the door to the classroom or 2. Keep the toys elevated."
"If not, a golden retriever will slowly hoard them throughout the day and bring them back to his lair," they added.
The response on Facebook has been overwhelmingly positive. Clearly, people believe Ben should be on Santa's "nice" list — despite his behavior. "Mr. Ben...I am sure Santa will bring you some toys of your own," one commenter wrote.
The thieving pup has since been accused of larceny, but charges have yet to be filed.
The thief is expected to get away clean — which is more than can be said for the toys.