Pit Bull Warns His Sleeping Family About House Fire Just In Time
"If Roscoe hadn't been there to tell us, 'Wake up, something's not right,' I don't know what would have happened."
It's apparent to anyone who meets Roscoe that the 85-pound pit bull terrier is far more interested in giving out kisses and snuggles than being a watchdog, but nothing can distract the pup when his family is in danger.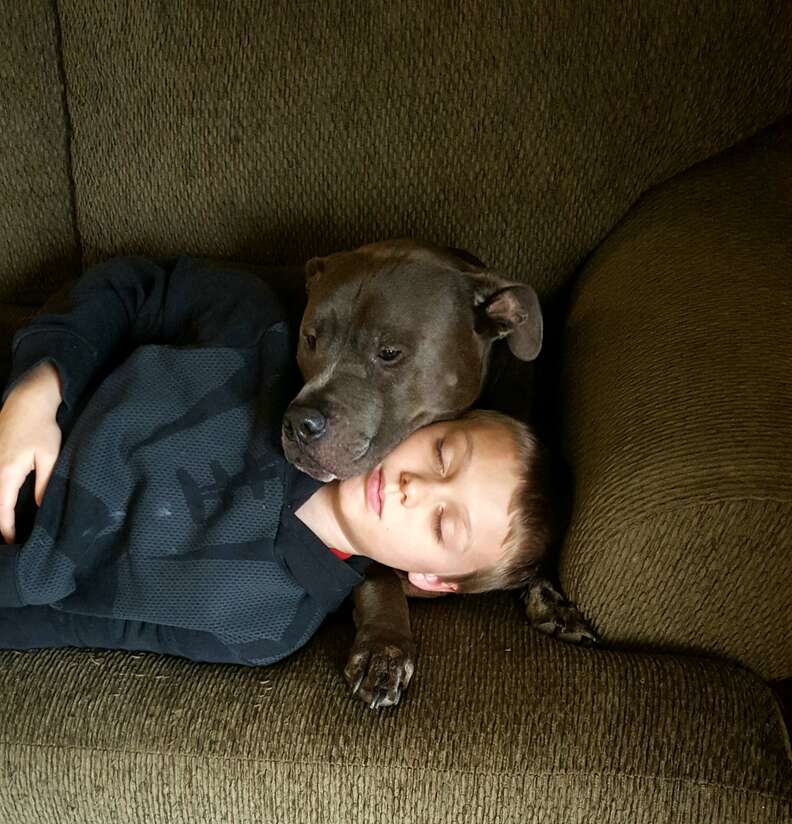 This became abundantly clear on Tuesday, when the Lepert family's Parchment, Michigan, home caught fire in the middle of the night, Franque Thompson reported in local news outlet WWMT. Luckily, Roscoe knew exactly what to do.
"He typically sleeps in the bed [with us] and wants to get up during the night at some time. Usually, we'll tell him to lay back down," Kim Lepert told The Dodo. "But this particular night he kept whining until he was let out."
At around 2 a.m., Brian Lepert took Roscoe outside for a quick walk, and when they returned, Roscoe continued to sit by the door whining. "Brian was going to go back to bed, but he saw Roscoe still sitting there. He sniffed the air, and thought, 'Something's not right,'" Kim Lepert said.
Brian Lepert immediately opened the adjacent basement door, and found flames jumping up from a table — the result of a space heater left plugged into an extension cord, but not turned on. Thanks to Roscoe's keen nose and persistence, the fire was not yet out of control, and the Leperts were able to put it out before any major damage could be done.
The basement fire alarms went off 15 minutes after the fire was extinguished, and the smoke started to clear, but the Leperts knew that waiting even a few moments longer could have spelled catastrophe. The flames had been inches away from nearby combustible materials, such as piles of craft and scrapbooking paper.
"If Roscoe hadn't been there to tell us, 'Wake up, something's not right,' I don't know what would have happened," Kim Lepert added. "I'm glad that he did what he did, and woke us up with the persistency that he's always had."
While Roscoe's broad shoulders and deep bark can be frightening to those who don't know him, it doesn't take more than 60 seconds for people to realize that the 8-year-old dog is really just a big baby, Lepert said.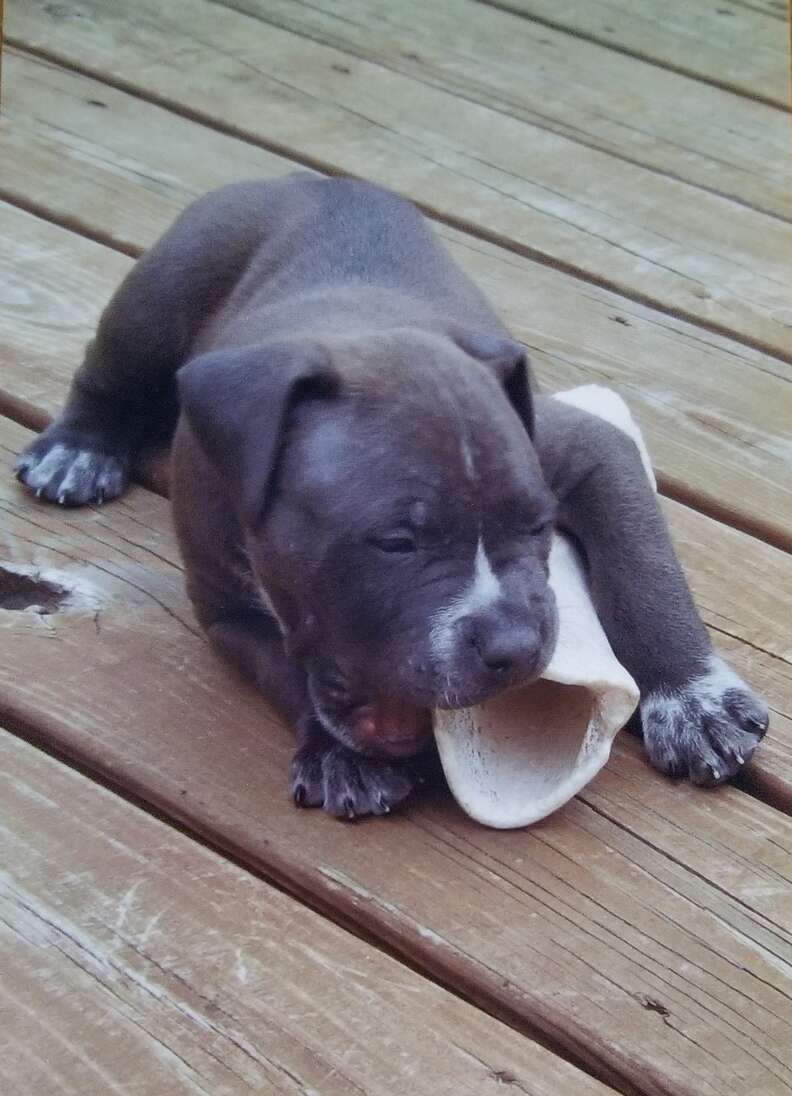 Roscoe has lived with the Leperts his entire life, along with his mom, Sissy. Roscoe learned everything from his mom, and they formed an important bond. "They became the best of buds. Where Sissy went, Roscoe followed," Lepert said. "There wasn't a night in Roscoe's life that he didn't sleep next to her."
When, in 2015, Sissy sadly passed away, Roscoe took the loss of his mother especially hard. "The next few weeks were very hard on all of us, but mostly hard for Roscoe," Lepert said. "But slowly, day by day, he came back."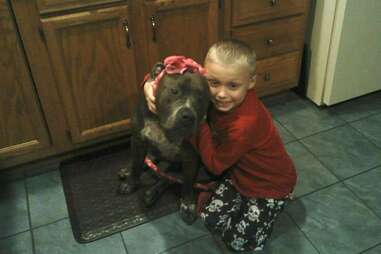 Roscoe now spends his days going on walks and playing with the Leperts' grandchildren. "When the grandkids come over he just can't get enough of them," Lepert said, "giving kisses and snuggling up close to them."
Roscoe has proven to be a sweet and loving dog, and the Leperts believe that his breed's negative reputation is entirely undeserved. "As with all dogs, it's what you put into them that will be given back by the dog."
"He's very smart, very loyal," Lepert said. "He's our hero, that's for sure."