Puppy With Huge Overbite Just Wants To Be Treated Like Any Other Dog
"He definitely has a normal, goofy puppy personality. He loves people and loves chasing toys, but has a hard time picking them up."
Tuna the pit bull puppy was found as a stray, running around the streets all on his own. He was picked up and taken to LifeLine Animal Project's DeKalb County Shelter, where staff immediately noticed something a little different — and very special — about the pup.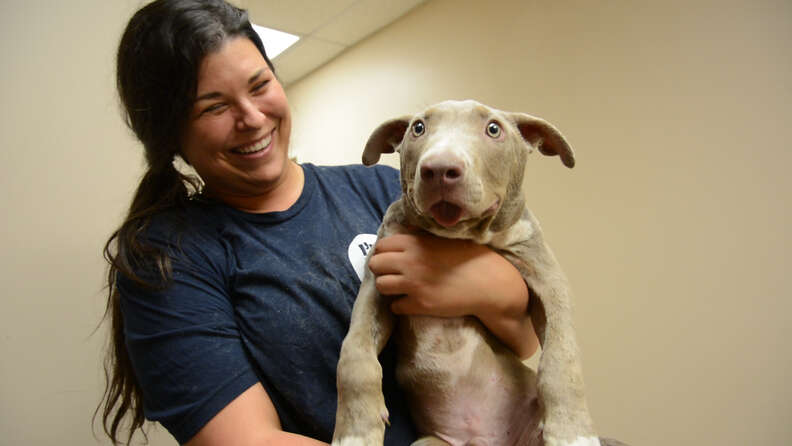 The 5-month-old puppy has a very pronounced overbite, which makes him look a tad different. His snout is very long and his mouth underneath is very short, but so far, Tuna hasn't seemed to noticed that he's not like most dogs.
"He likes to cuddle, get belly rubs and chase toys," Karen Hirsch, public relations director at LifeLine Animal Project, told The Dodo. "He definitely has a normal, goofy puppy personality. He loves people and loves chasing toys, but has a hard time picking them up."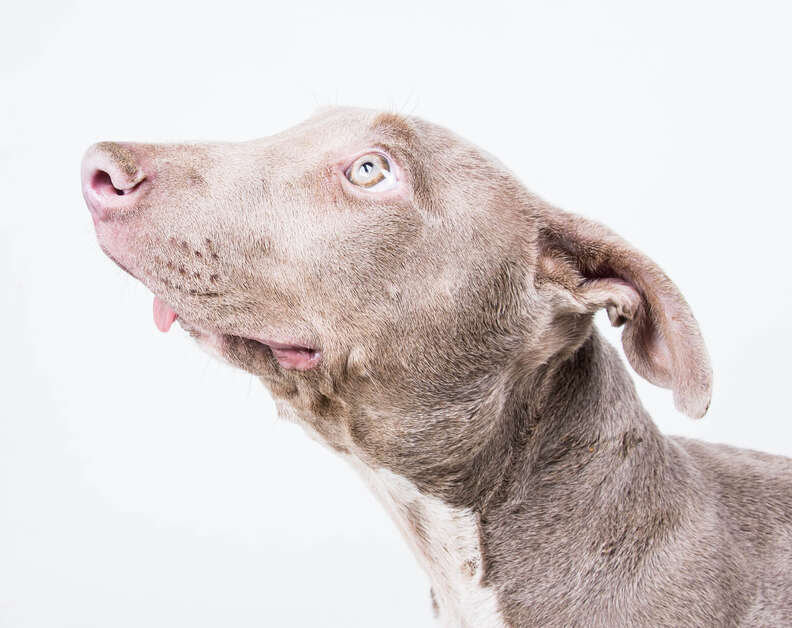 Due to his overbite, Tuna does struggle with some things that come naturally to most dogs, like grabbing things with his mouth or accepting treats. In his future home, he may need some special care or extra attention, but for the most part, Tuna just wants a family who will treat him like a normal dog.
"His personality is playful and sweet," Hirsch said. "He was unable to eat a treat from my hand, but is a decent weight and has obviously been eating."

For the most part, Tuna is just a regular puppy who loves attention and playing all day, and isn't going to let his overbite stand in his way.
Currently, Tuna has an adoption pending, from a man who saw a video of him posted on Facebook and immediately decided he wanted to take him home. He started driving from Texas to Georgia to meet Tuna, but received a call from the shelter partway into his drive saying that Tuna wasn't ready to go home yet, and so he will instead be traveling back when Tuna is finally ready.
"The man from Texas says that he has a few special needs dogs at home and is very experienced in taking care of dogs that need a little extra help," Hirsch said.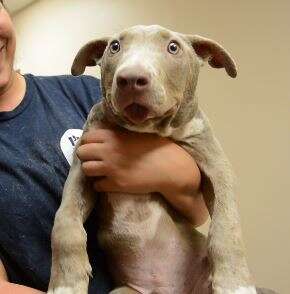 Until that adoption is final, though, Tuna is still waiting at the shelter, hoping that one day soon, he will find a family who loves him exactly the way he is.