Pit Bull Sees Mom Trying To Take A Cute Picture And Decides To Ruin It
"He is a serial window licker."
Mckayla Nelson already had two rowdy, silly boys at home, and when she adopted a pit bull puppy named Gus, it was like she suddenly had three. Now he's one and a half years old, and Gus is best friends with his two brothers and is convinced he's just one of the boys. They love goofing around and playing all day together, and Gus never fails to make his brothers laugh.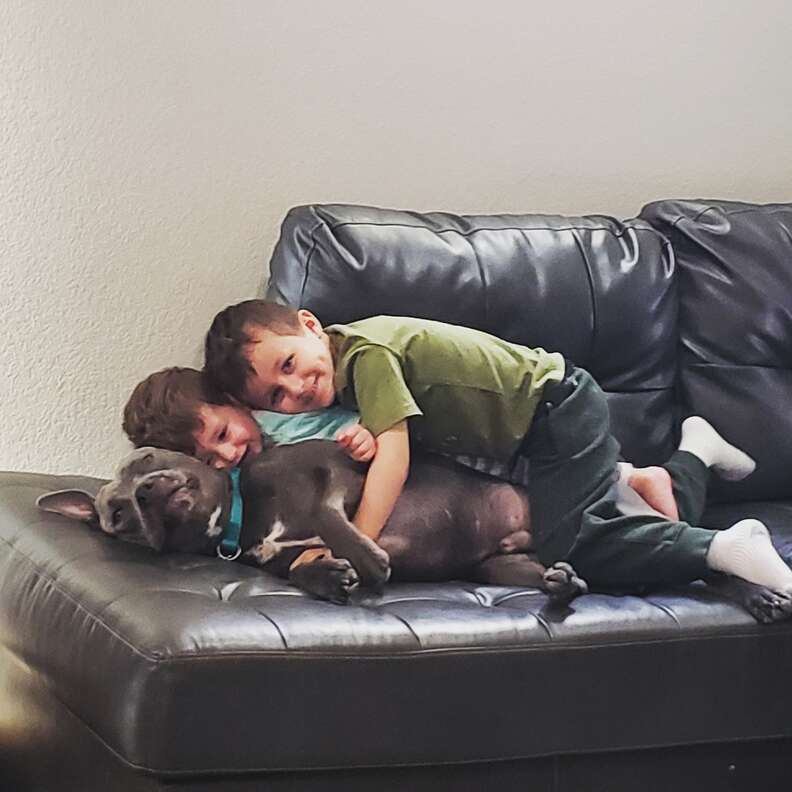 "He immediately stole our hearts the second he came home, and became best friends with our two little boys, Zeke, 2, and Eli, 6," Nelson told The Dodo. "His goofball personality matched perfectly with theirs. We see him more like a third child than a family dog."
One of Gus' favorite things to do, both with his brothers and on his own, is go outside. Whenever he notices that someone is outside without him, he gets majorly jealous and overly eager, and has the funniest way of letting his family know that he wants to go outside (or when he wants to come back inside, too).
"He is a serial window licker," Nelson said.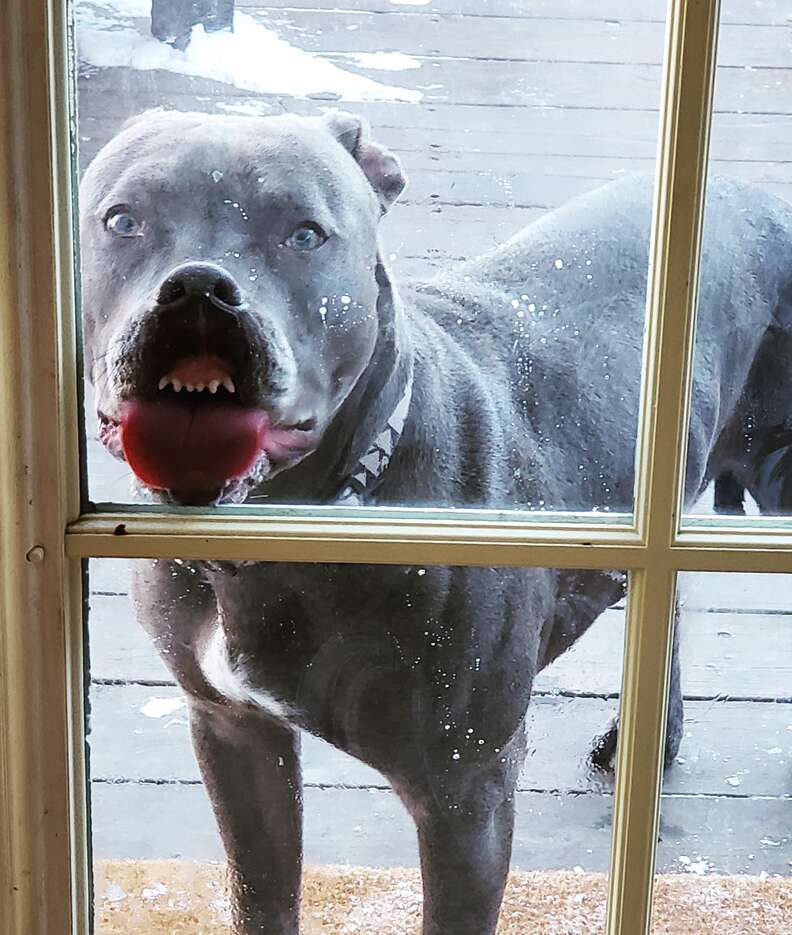 Regardless of what side of the door he's on, if he wants attention, Gus will press his face up against the window, entertaining his family to no end.
When Gus recently noticed his brother Zeke playing outside without him, he desperately wanted to join too, and headed over to the window to perform his window-licking routine. At that exact moment, Nelson was trying to capture a cute photo of her son …
… and Gus either completely ruined it or made it so much better, depending on how you look at it.
"He (Zeke) had no idea what was going on behind him, which made the photo so great," Nelson said. "Gus always wants to be outside playing with the kids."
Of course, Gus was quickly able to convince his family to let him outside, and Nelson was left with the greatest picture of her human son Zeke and her furry son Gus.
"Hopefully everyone will ... enjoy his pictures and personality as much as we do," Nelson said. "Just goes to show that when you respect and love an animal like a member of your family, they have the potential of being the best companion no matter what the breed!"