Pit Bull Who's Obsessed With Cats Gets His Own Litter Of Kittens
"Ever since we've allowed Oz to interact with the kittens, he's been so happy."
This is Ozzy, a cat-loving pit bull who after years of frustration has finally gotten what he's always wanted: kittens to love and lick to his heart's content.
For several years now, Ozzy has been engaged in a one-sided love affair with a cat named Norm.
Ozzy got adopted by a southern California family — three kids, two adults and Norm — about three years ago.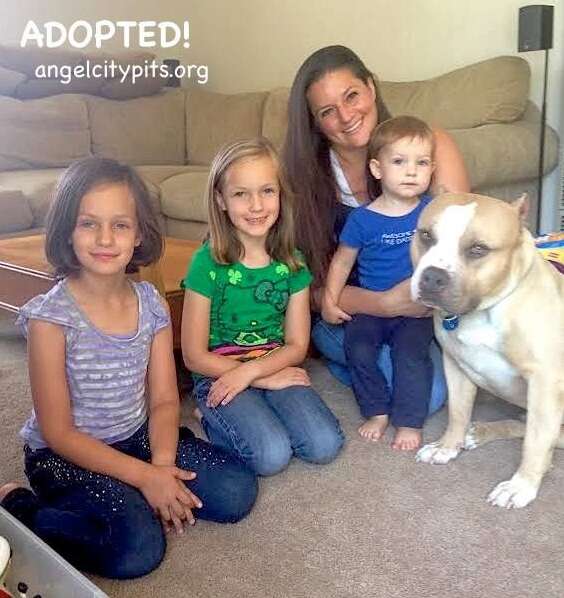 Ozzy has spent every day since trying to win over his feline brother. But Norm just isn't having it.
"The grumpy old man just tells him to fluff off," Jennifer Lajeniss, Ozzy's mom, tells The Dodo.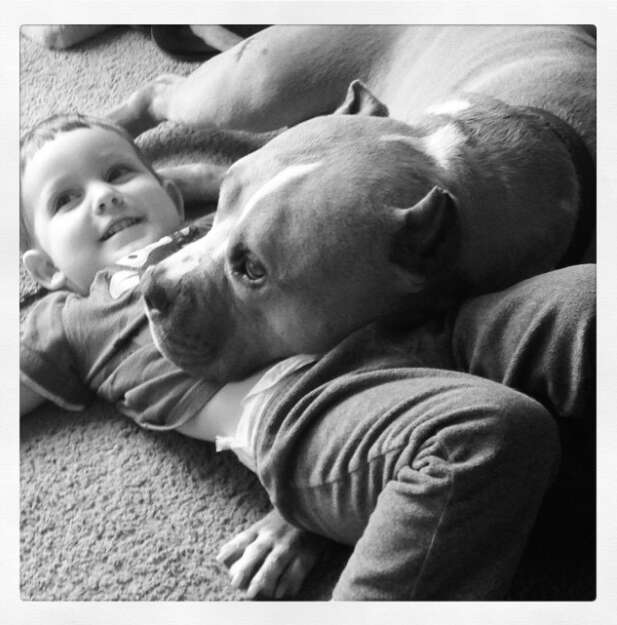 You might feel sad for Ozzy, if he didn't have so many other wonderful things to occupy his attention. Like Lajeniss' 5-year-old son, whom Ozzy considers to be his boy — and feet, so many feet, which Ozzy considers to be quite delicious.
It's "a serious foot fetish," Lajeniss explains.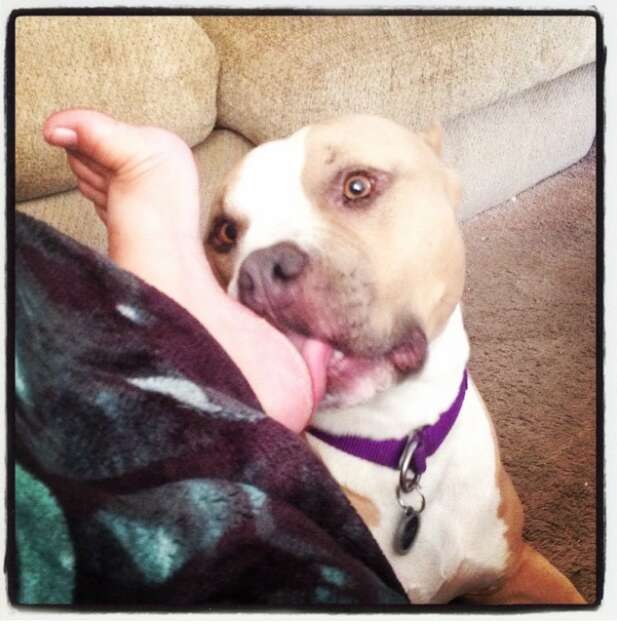 Ozzy is so full of sweetness that he runs to every baby stroller he sees, to stick his head in and give some kisses. Lajeniss jokes that if robbers ever showed up at the house, Ozzy would offer to hold their flashlight, ask them about their day and show them right to the TV set. There isn't an animal alive Ozzy doesn't want to befriend.
But nothing could really make up for not having a cat of his own.
Luckily, this good boy's dreams came true about a month ago.
In late June, Lajeniss took in a pregnant neighborhood cat named Winnie. Winnie had been living on the street, and Lajeniss grew increasingly concerned about her welfare.
About a month ago, Winnie gave birth to five kittens. Ozzy has been in heaven ever since.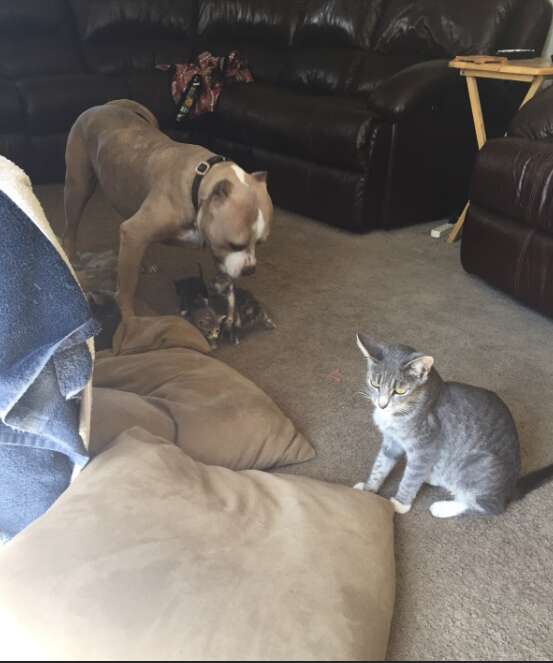 Ozzy is a most attentive uncle. He is very nurturing, Lajeniss says, and becomes concerned whenever he hears the kittens crying — it's the same way he was with her son when he was a baby.
The kittens crawl all over Ozzy, and allow him to give them baths, which pleases the dog to no end.
"Ever since we've allowed Oz to interact with the kittens, he's been so happy," Lajeniss says.
Winnie even likes Ozzy, too. "She'll rub up on Ozzy almost to thank him for kitten sitting while she's out getting a break," Lajeniss says.
But what will happen when the kittens get adopted into new homes?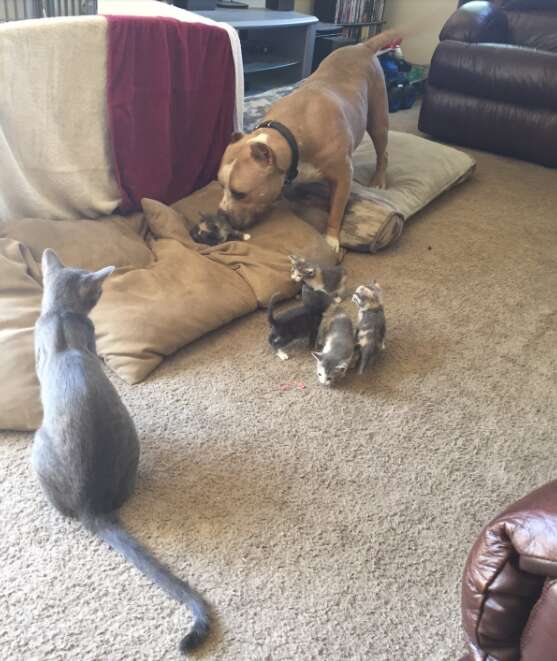 Four of the kittens will go up for adoption, once they are old enough — but Winnie (soon to be spayed) and one of her babies, the one nicknamed Troublemaker, are here to stay.
"Ozzy never gives up on love," Lajeniss says. And love, it seems, hasn't given up on Ozzy.