Dog Who Hates Rain Finds The Perfect Coat To Make Him Feel Safe
He refuses to go outside without it.
When he was just a few months old, Odie was taken in by a rescue, where he was soon adopted by his awesome new mom. He went to live with her in Seattle and couldn't have been more thrilled — until the rainy season started, and he met the awful, evil rain for the first time.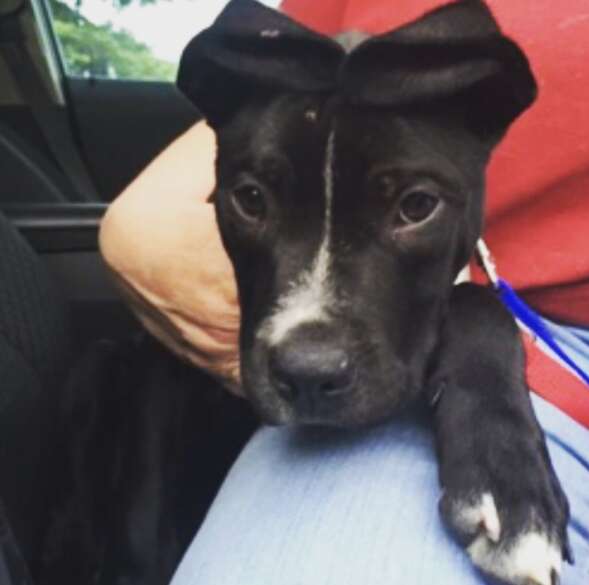 "I got him in the summer so as soon as we hit the rainy fall it became clear he was not a fan," Stephanie Lennon, Odie's mom, told The Dodo. "He will take a few steps out the door and come running back in if it's really coming down."
When Lennon first got Odie, he had a skin condition, so she got him a hoodie to wear to protect his exposed skin and help keep him warm. He absolutely loved the hoodie, as it seemed to make him feel safe — and that's when Lennon realized she should get him a raincoat.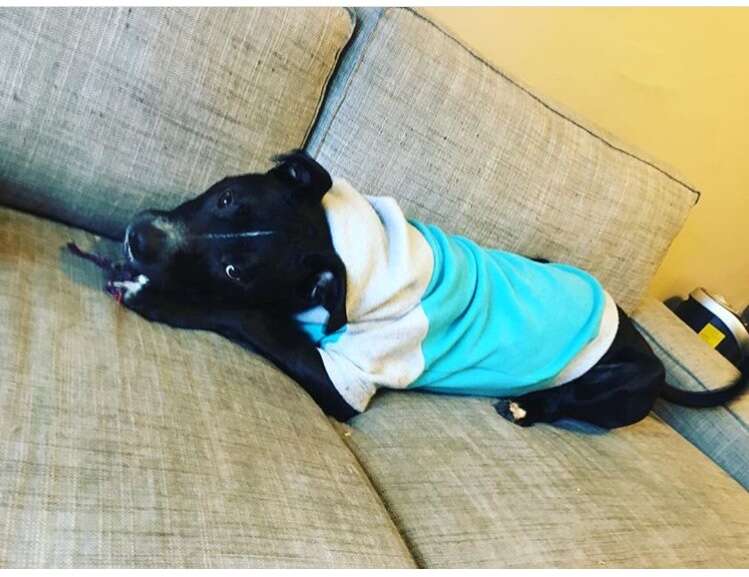 "My mom found the raincoat on Amazon and sent it to me immediately," Lennon said. "It was just too cute to pass up!"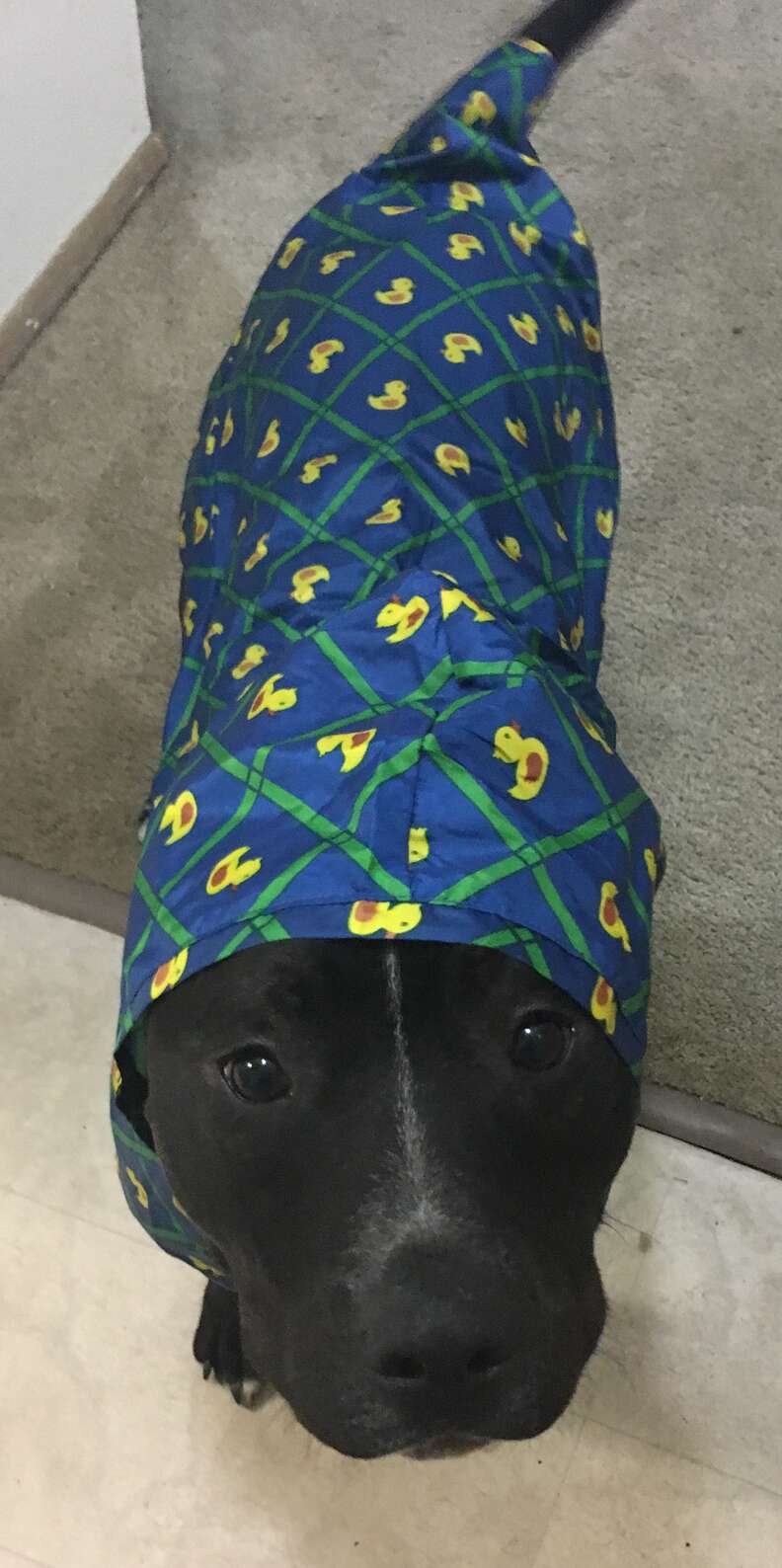 Odie immediately loved his rubber ducky raincoat just as much as his hoodie, and just as his mom had hoped, it helped him to be brave enough to tolerate the rain a little more. Odie is much more comfortable facing the rain now that he has his raincoat, and he looks absolutely adorable wearing it, which is a huge plus.
"He isn't great about keeping the hood on but he does seem to appreciate staying more dry overall," Lennon said.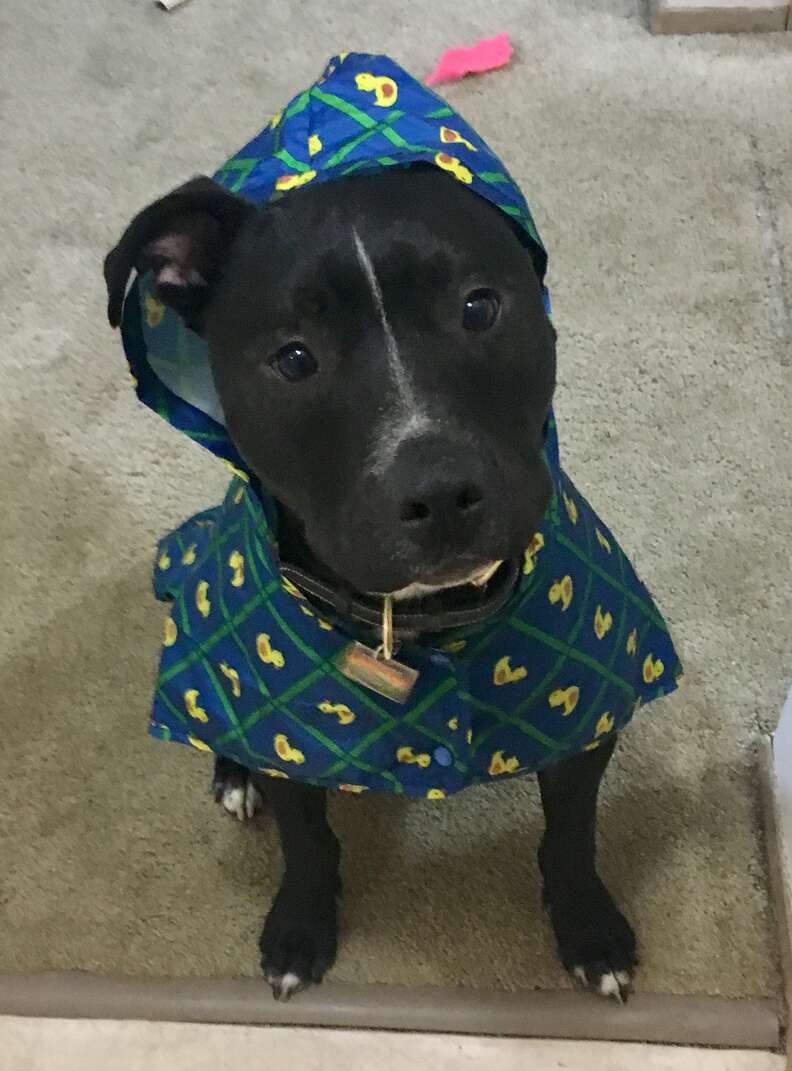 Odie loves his raincoat so much that he would probably wear it all the time if he could. It's a little long on him, though, so when he's just hanging around the house he has other outfits he likes to wear …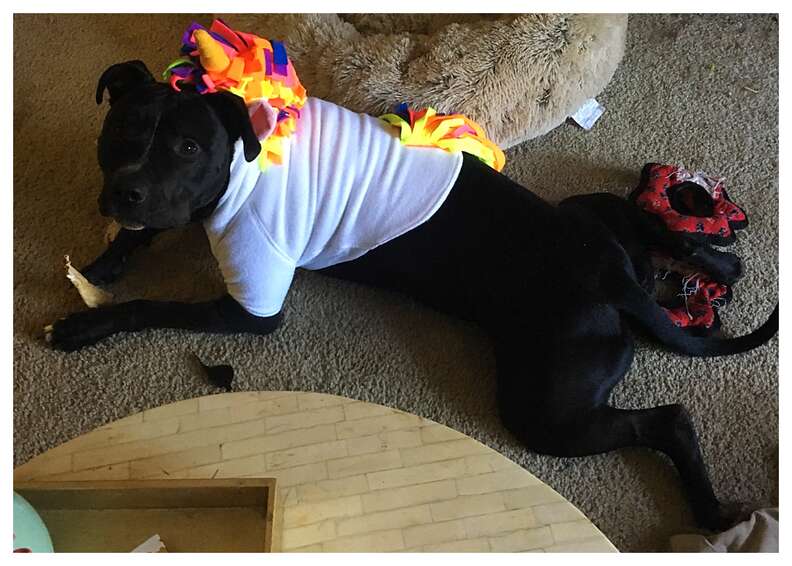 … like his unicorn costume.
Seattle is a very rainy place, but with the help of his raincoat and his many other outfits, Odie has found a way to face his fears and always make sure he's feeling safe.
You can follow Odie and all of his adventures on his Instagram account.