Lucy was adopted by her parents from a pit bull rescue in Minnesota when she was just 12 weeks old. Five years later, Lucy was lying out on her lawn one day when Paul the UPS guy came to deliver a package to Lucy's family — and from that moment on, Paul and Lucy became best friends.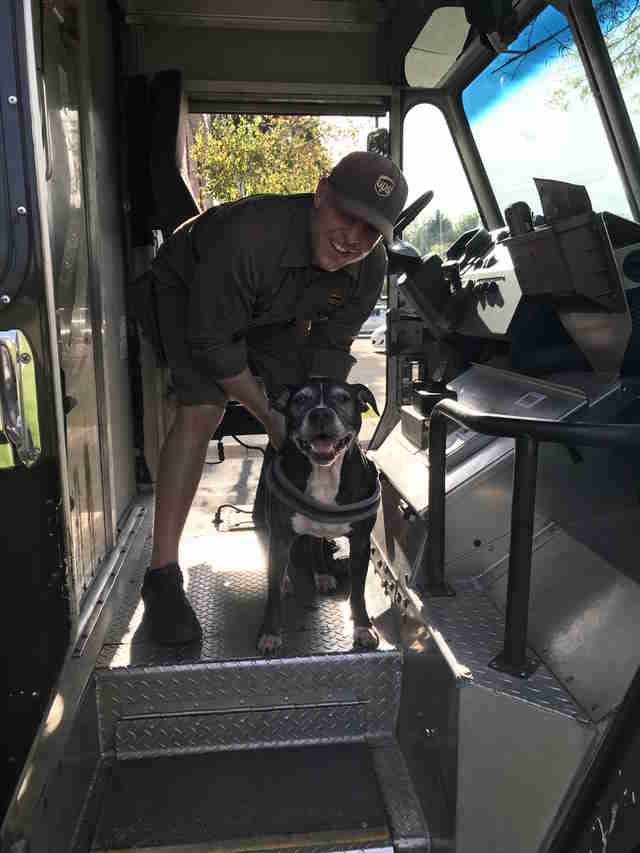 Paul always keeps dog treats in his truck to hand out to all of the dogs he sees on his route, and that was all Lucy needed to immediately fall in love with the friendly delivery man. While Paul meets a lot of dogs in his travels, his relationship with Lucy is for some reason very special, and both Lucy and Paul look forward to each and every visit they have together.
"It was love at first sight," Stephanie Heer, Lucy's mom, told The Dodo. "Lucy can actually hear Paul's truck when we have our windows open at home and she gets up and runs to the door to find him. When we walk in our complex and she sees his truck, she runs as fast as she can and hops in his truck for a cookie and several kisses."
Lucy's family orders stuff online as often as they can, just so that Lucy and Paul can see each other as much as possible. If Lucy's family isn't home when Paul stops by to deliver a package, he leaves a cookie for her on the box, so that she knows he's always thinking of her. The pair have known each other for five years now, and their bond just seems to get stronger with every visit. Paul loves Lucy just as much as she loves him, and is always telling her and her family just how much she means to him.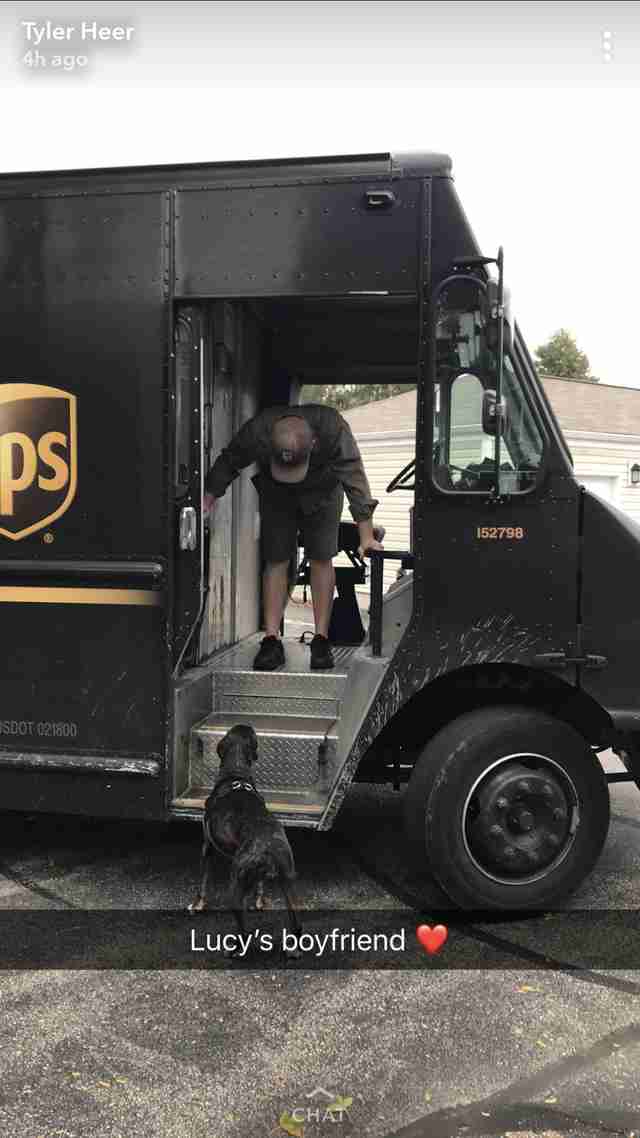 "Paul loves to pet her, give her kisses, and he always calls her his sweetheart," Heer said. "Even allows her to give him kisses on the mouth! She is always so elated when they get to spend time together. It truly is the highlight of her day."
Paul is one of Lucy's favorite people in the whole world …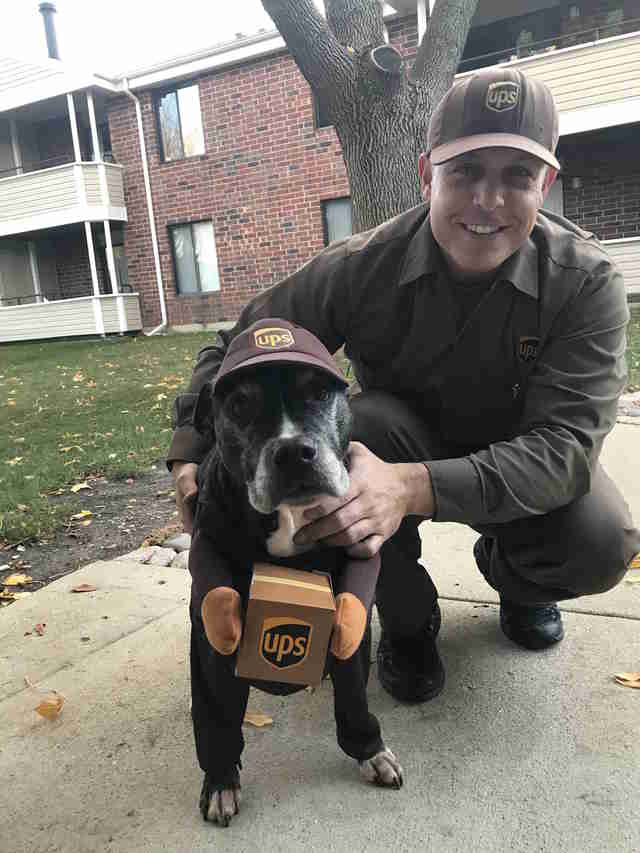 … and so it's only fitting that this year for Halloween, she decided to dress up as a UPS delivery guy, so that they could match.
From the very beginning, Lucy and Paul have had an unbreakable bond, and Lucy's family is more than happy to keep ordering packages, just so the pair always have an excuse to see each other.
"They really do have a special bond," Heer said. "Paul loves to call her his girlfriend."