Pit Bull Loves To Be Serenaded By His Dad
"He requires kisses and pets throughout, and he has also been known to fall asleep on my lap while I play guitar or piano for him."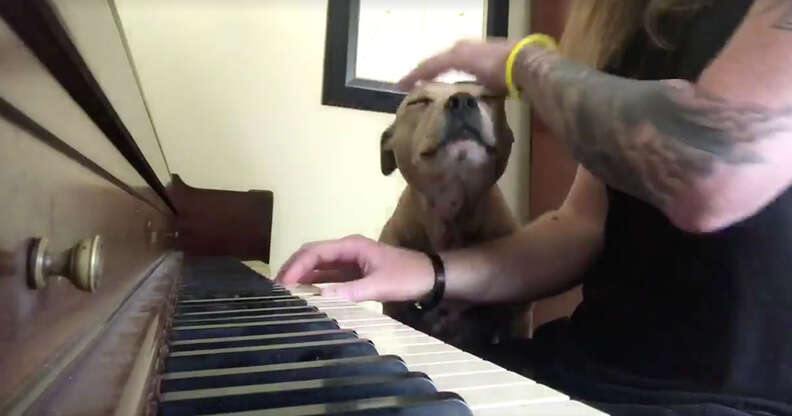 Franky listening to his dad, Luke Westerman, play the piano

| Luke Westerman
Franky listening to his dad, Luke Westerman, play the piano

| Luke Westerman
Franky is a 9-year-old pit bull with a unique favorite activity. He absolutely loves to be serenaded by his musically talented dad, Luke Westerman, of Columbus, Ohio.
"Franky has always loved when I sing to him or play an instrument," Westerman told The Dodo. "He's been doing this since he was a pup. He just melts into a deep rest while enjoying being serenaded."
Westerman, who plays guitar and piano, said Franky will sit as close to him as possible while he performs — often directly on his lap. "He requires kisses and pets throughout, and he has also been known to fall asleep on my lap while I play guitar or piano for him," Westerman said.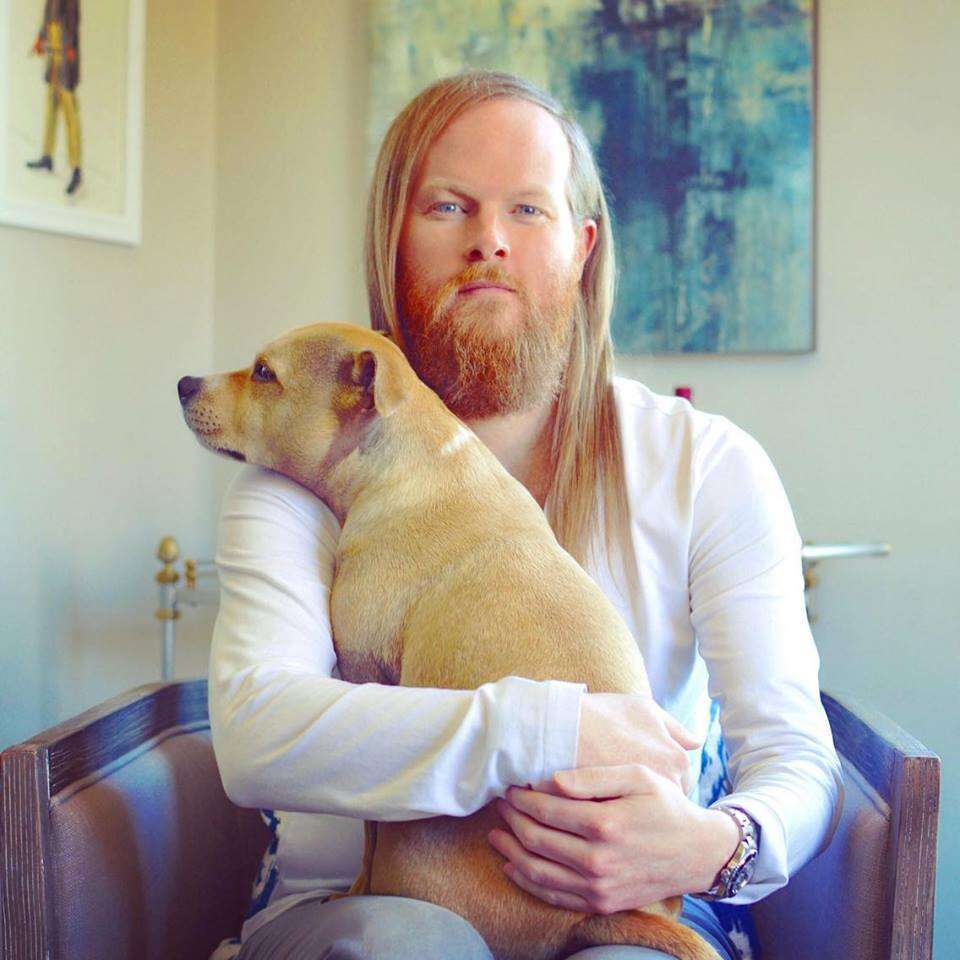 However, Franky's cozy life could have turned out quite differently. Before he was rescued at just a few months old, Franky was living in New Orleans, Louisiana, when Hurricane Gustav was about to hit in 2008. Westerman and his wife, Alisha, had recently decided that they were ready for their first dog, and specifically began searching adoption websites in New Orleans with adoptable dogs.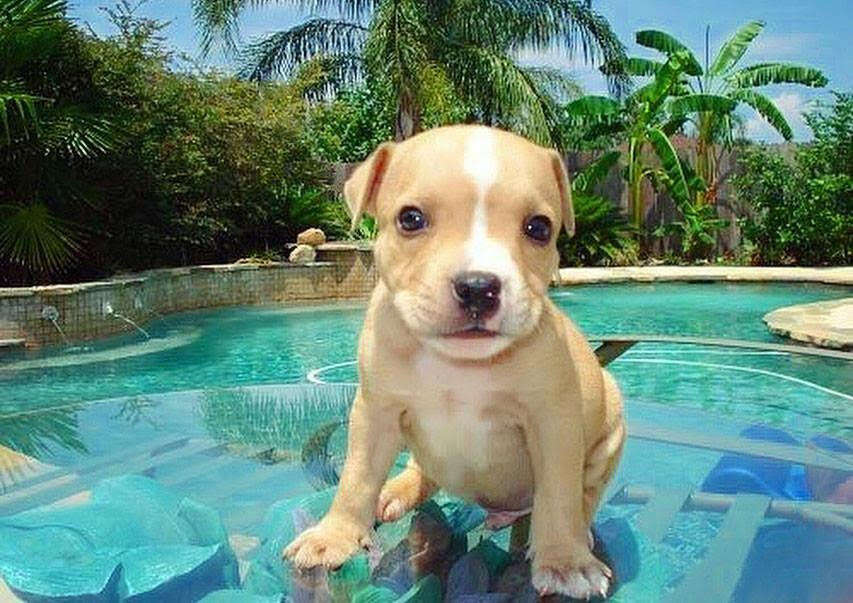 "After [Hurricane] Katrina and the devastation there and all the displaced dogs, we knew we wanted to rescue a dog from that area before he became another victim," Westerman said. "Once we saw Franky's photo we knew he was the one, so we had him flown from New Orleans up to Columbus — which we only did because time was of the essence due to the incoming hurricane."
Now, Franky splits his time with the family and their other rescued pit bull, Dino, between Columbus and their farm in the country. "Franky and Dino definitely go wherever we do," Westerman said. "They love the farm best though, as do I."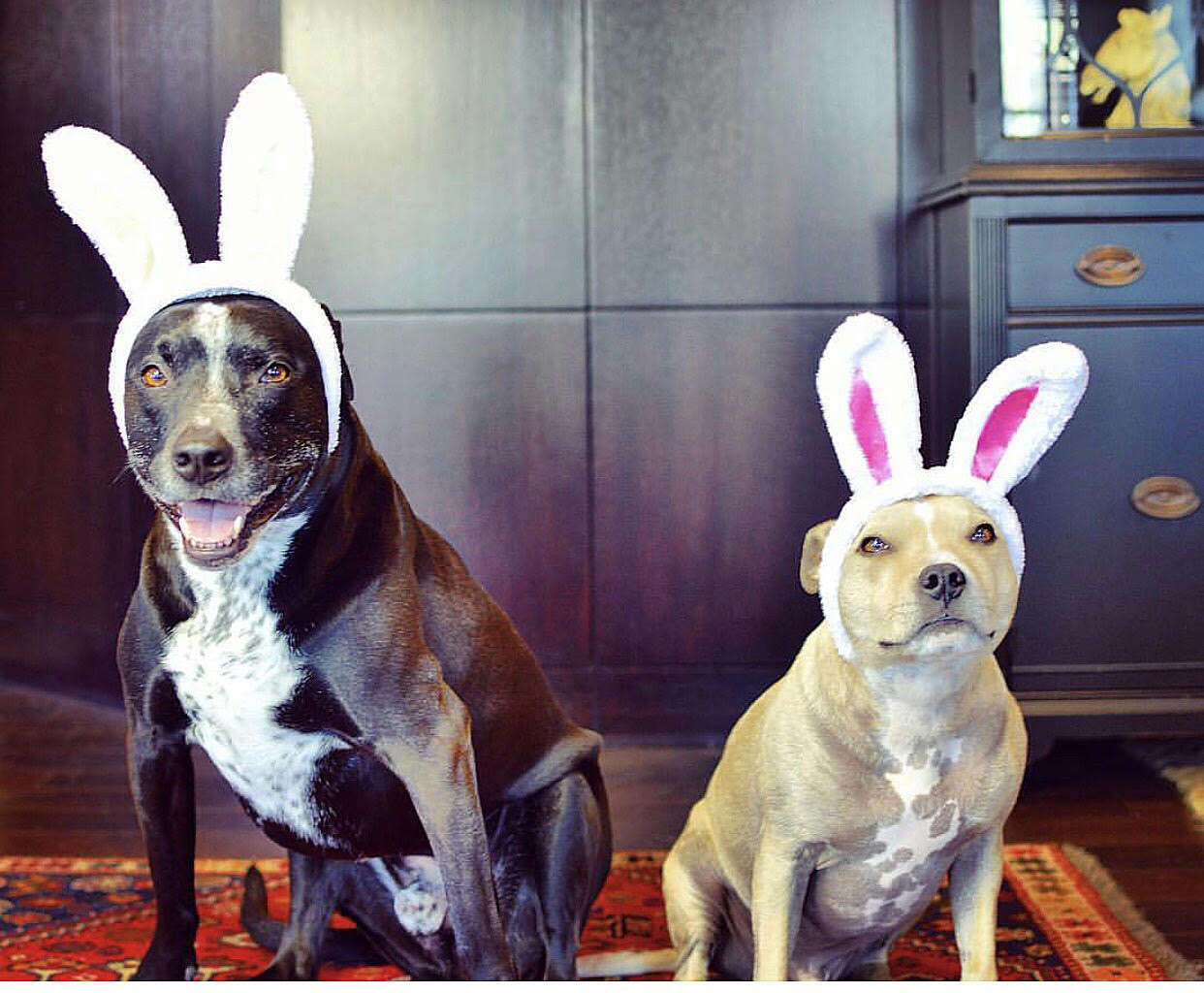 Even when Franky isn't listening to his dad play instruments, music is still a huge part of his life. "He's always loved music," Westerman said. "In fact, we have specific playlists for when the boys nap (everything from Debussy to Dave Matthews) or play with toys (everything from opera to Daft Punk)."
For example, the pups love playing fetch to the tune of Wagner's "Ride of the Valkyries," according to Westerman. "It doesn't matter if they are in a deep sleep — when that song starts playing, they jump up and run to their playroom and grab their ball or toy," Westerman said.
Franky isn't the only one who loves his dad's music, though. Dino, who is 7 years old and suffers from anxiety, really benefits from it. "My singing and playing really relaxes and calms him — which is why I try to do it regularly," Westerman said. "They are a fantastic audience."
Aside from listening to music, one of Franky's favorite activities is making friends. "Franky has never met a stranger," said Westerman. "He gets so much happiness from interacting with people. He loves meeting new people and he always makes their day as well. This trait is so very prevalent in pit bulls."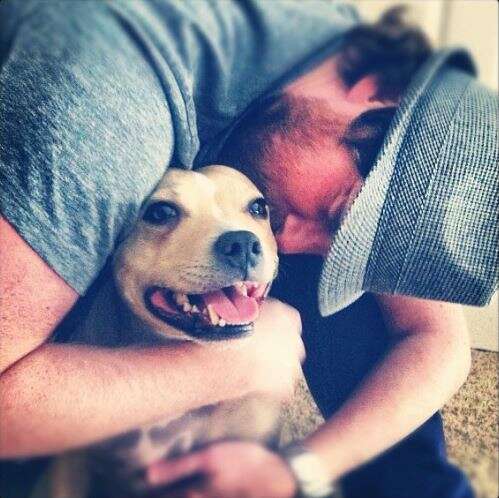 When friends come over to visit, Franky will immediately pick up a ball and try to coax them into playing "Monkey in the Middle" with him.
Other favorite activities of Franky's include going for ice cream …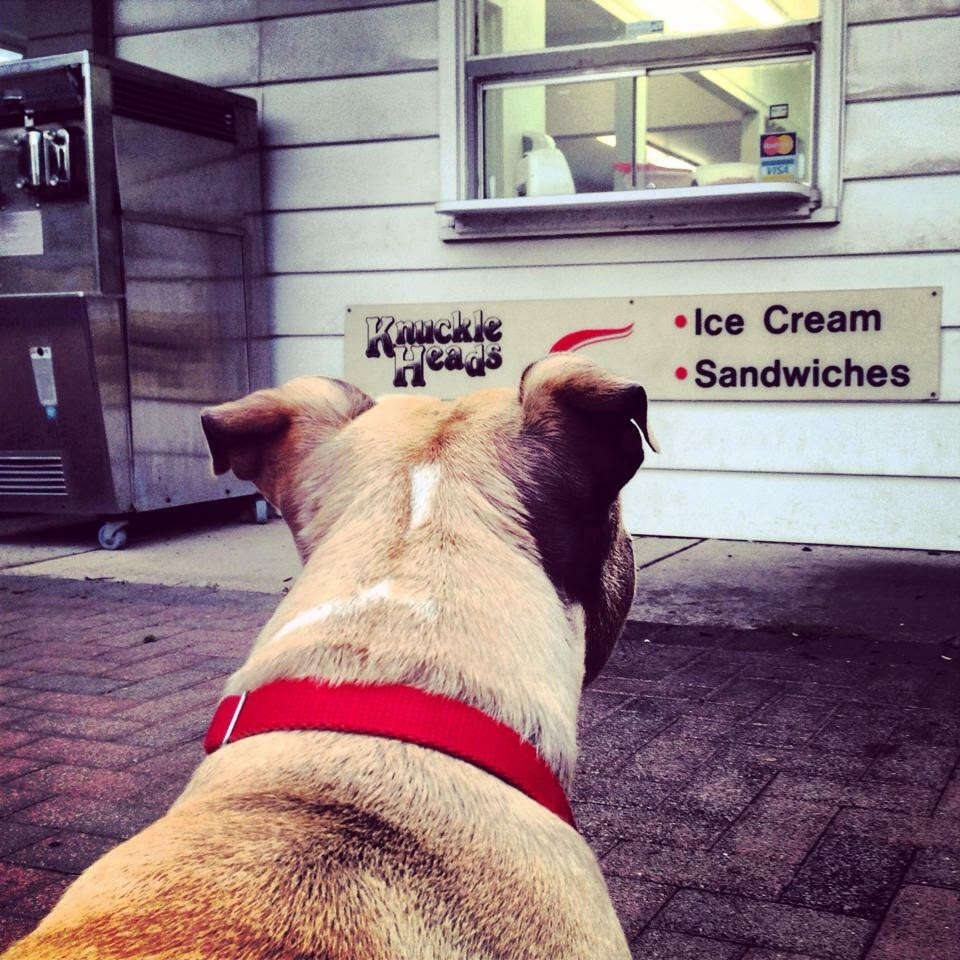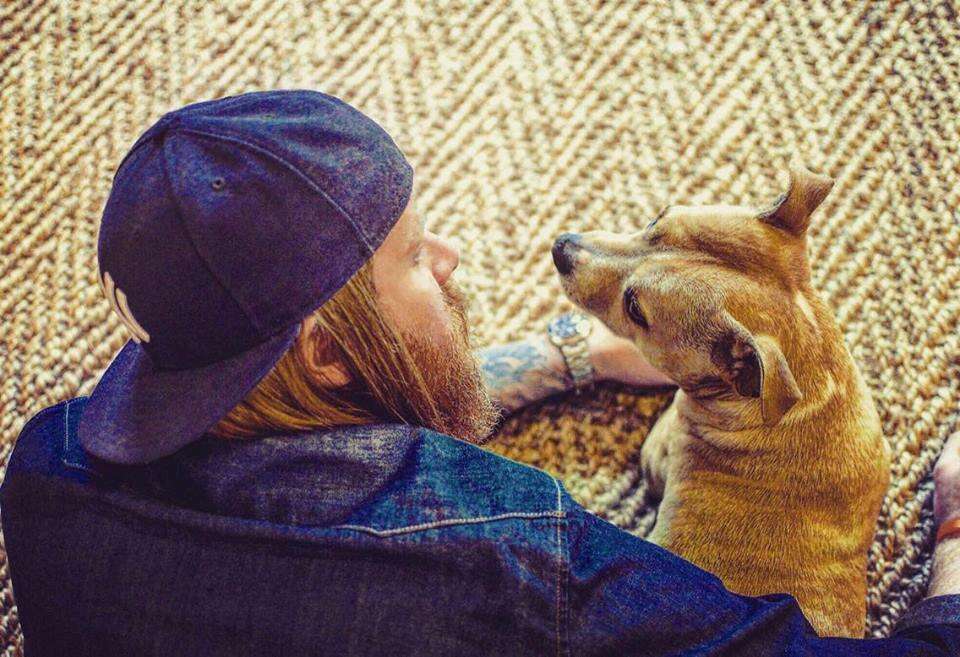 Most recently, Westerman and his wife Alisha began selling shirts with educational, rescue-inspired slogans through their new company, Animal People — which donates a large portion of its profits to animal rescue efforts.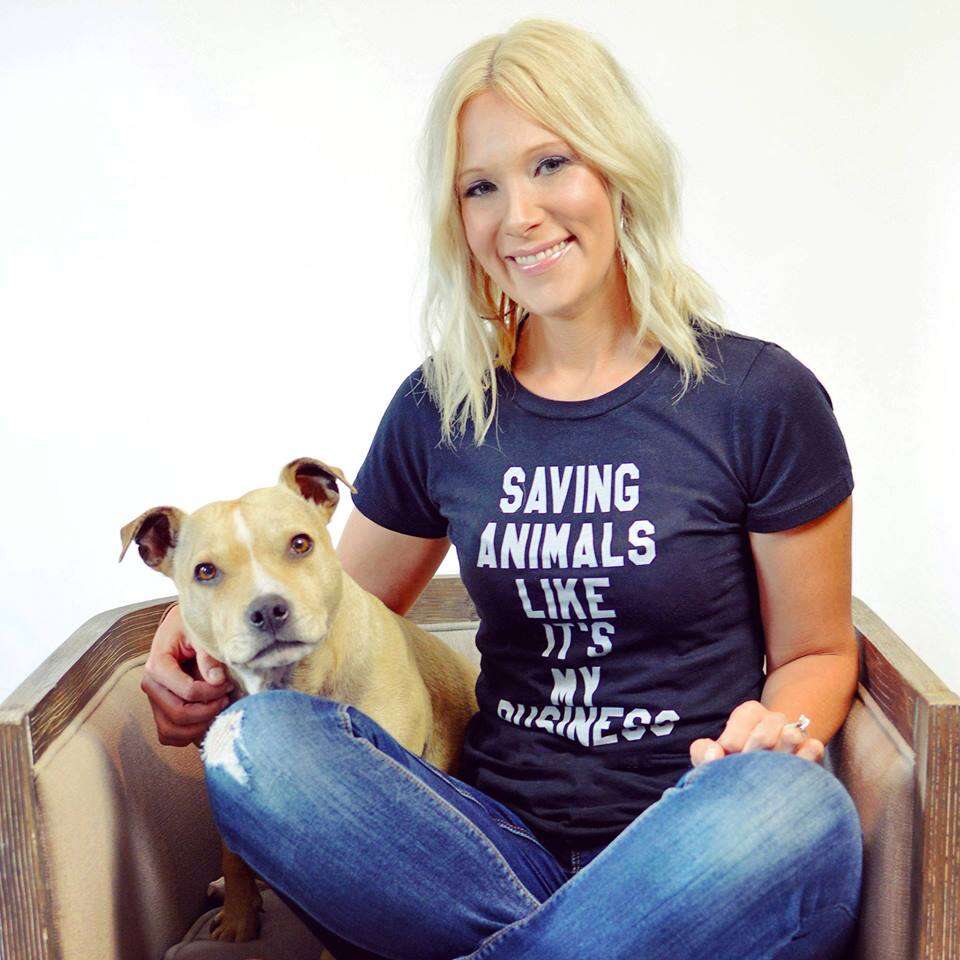 "Franky started all of this," Westerman said. "He's a hero, and I owe him my passion and conviction for animals in need."
"Once we adopted Franky, [Alisha and I] immediately became aware of the horrors of pit bull discrimination," Westerman said. "He was so tiny, friendly and precious, yet some ignorant people would still make foolish statements. We made it our mission to educate everyone we came into contact with so they could learn the truth about this misunderstood but absolutely amazing breed."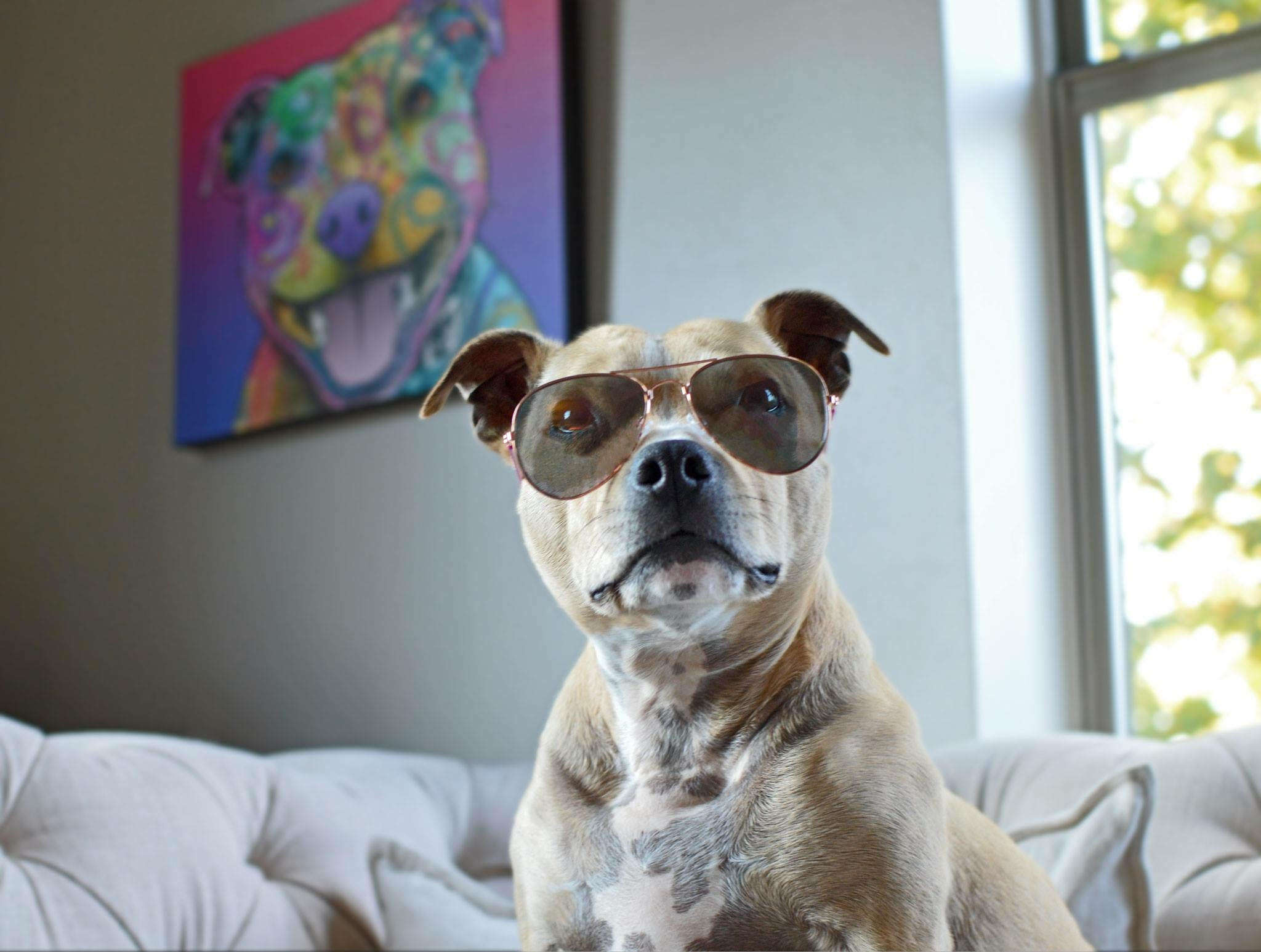 Most of all, though, Franky just likes to be near his dad. "Every single day is the happiest day of Franky's life," Westerman said. "He really knows how to live. He lives in the present and is an eternal optimist with an infectious zest for life. I simply can't imagine my life without him. He's definitely my soul mate."