Frightened Shelter Dog Completely Transforms When She Meets Her New Human Brother
She couldn't stop smiling ❤️️
After Tricia Carter and her family lost their beloved dog Bailey back in November, it was hard to imagine another dog could ever take her place. But when Carter's friend texted her pictures of a sweet pit bull/bulldog mix, just like Bailey, at their local shelter, she decided maybe her family was ready to adopt again.
"Once I saw pics, I couldn't stop thinking about her and the next morning I went to the shelter," Carter told The Dodo.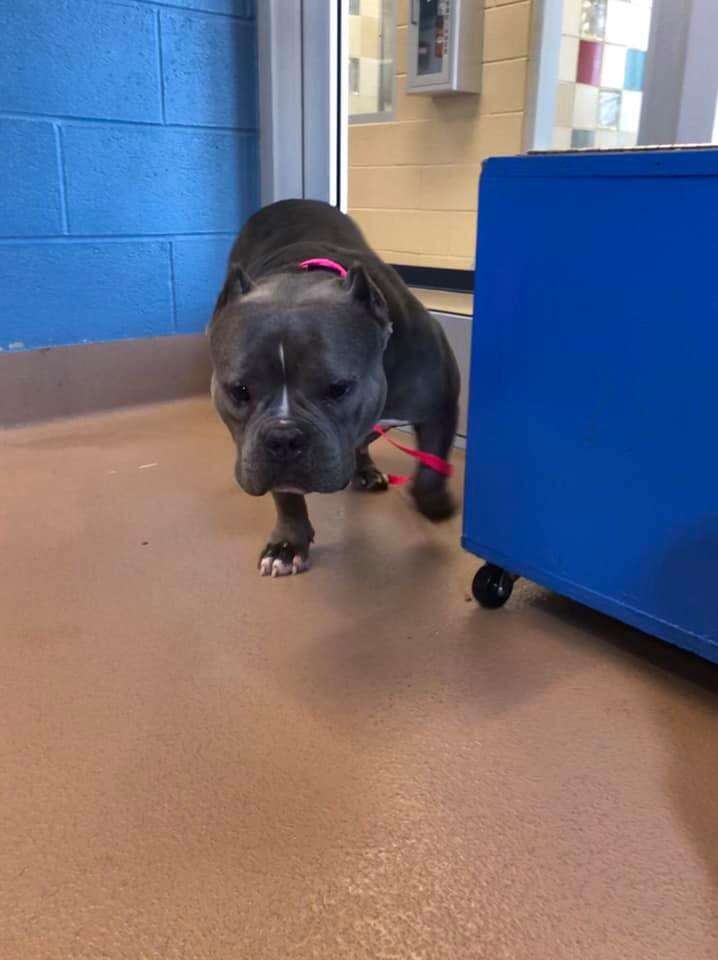 The shelter didn't know much about the dog's past except that she'd passed through more than one shelter, and that she was likely used for breeding by her previous owner and cast aside once she was no longer useful. The poor dog, named Lola, seemed defeated as she came out to meet Carter, but Carter could tell that she was so sweet and just needed to find the right family to love her.
"She had a very quiet, calm nature at the shelter," Carter said. "Didn't really react one way or another to other dogs, seemed to hang her head for the most part."
Poor Lola had already been adopted and returned to the shelter once before, and after meeting her, Carter knew she wanted to give her a chance. The official deciding factor would be if Lola got along well with her teenage son. Two hours later, Carter headed back to the shelter with her son — and as soon as the pair met, Lola's demeanor completely changed. It was as if this was the person she had been waiting for all along.
"The moment she looked into his eyes, they both fell in love," Carter said. "She had the biggest grin and it hasn't gone away since."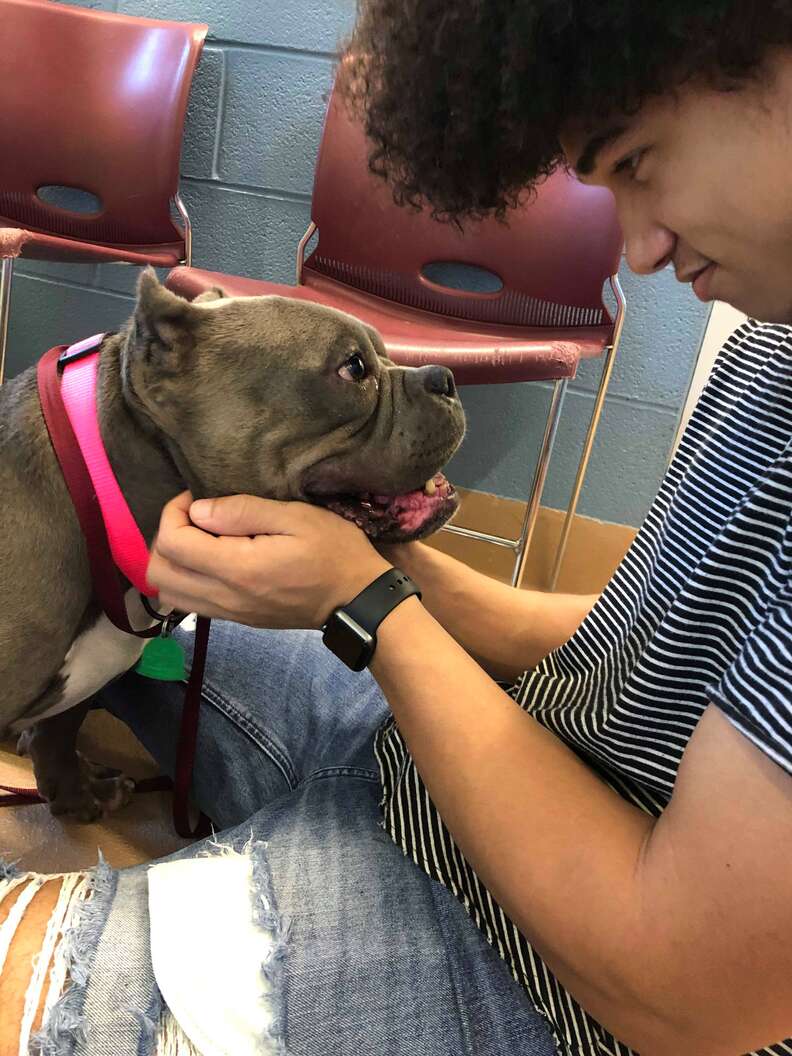 It was such a beautiful moment, and no one could believe how much the pair connected right away. Carter immediately made the adoption official, and sweet Lola couldn't stop smiling the whole car ride home.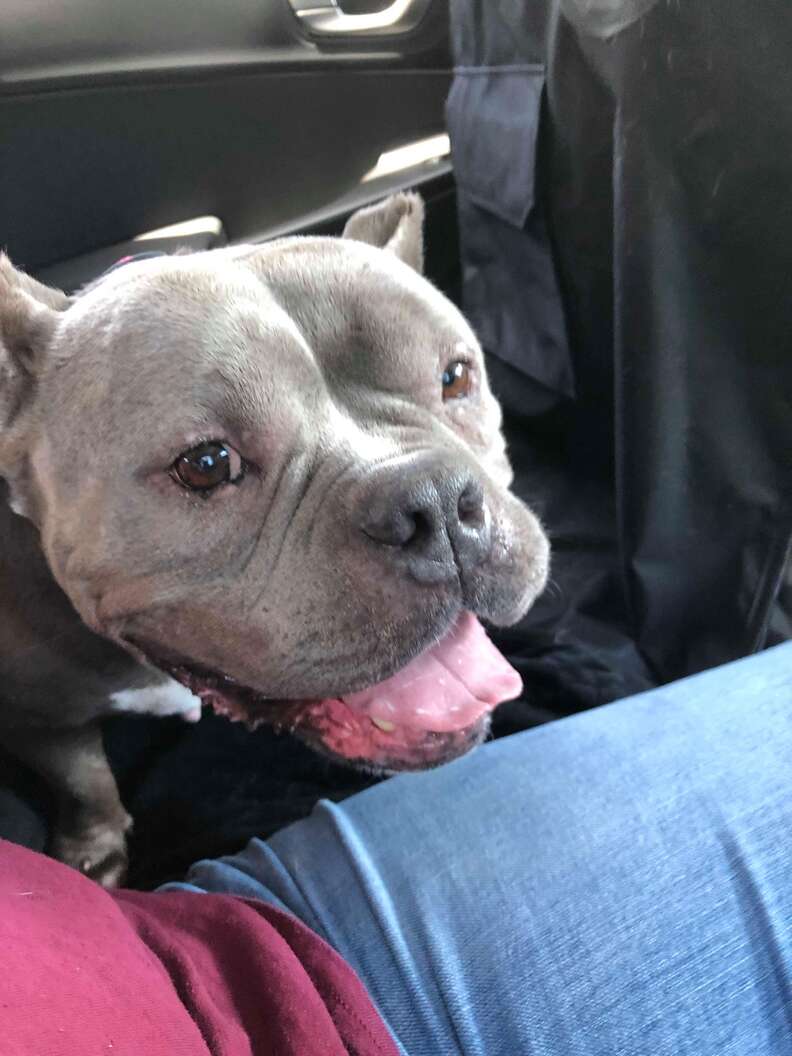 Lola arrived in her new home and settled in immediately, and slept the whole night with Carter's son. The next day, her personality really started to shine through, and it was as if she knew she had finally found a place to stay forever.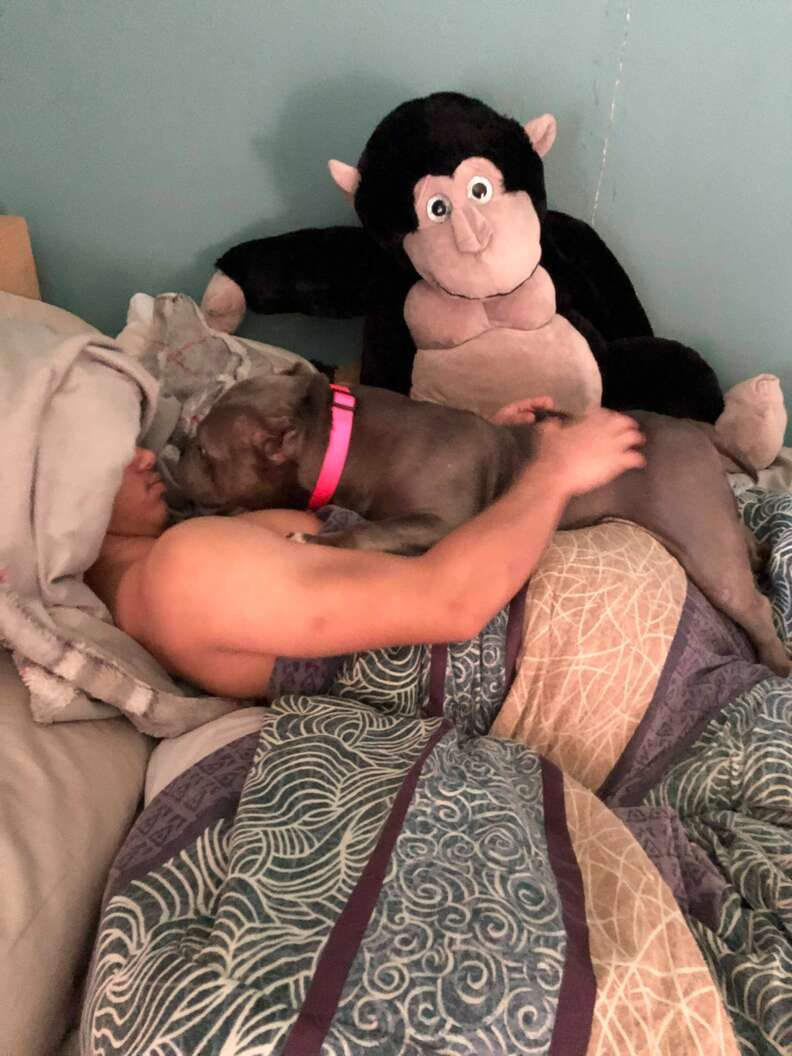 To this day, Carter's son is still Lola's absolute favorite person, and she spends most of her time snuggled up with him. She also loves playing with the family's other two dogs, and seems to feel more like a part of the pack every day. At the shelter, poor Lola could barely lift her head, but now she's found exactly where she belongs, and she's never looking back.
"She's so happy and fun-loving — I can't help but smile every time I'm around her," Carter said. "No matter what her backstory might be, she's a sweet girl who just wants to love, play and be loved."