Orville's smile is his most distinctive feature. It stretches from ear to ear on the 2-year-old pit bull mix, and his smile grows whenever someone approaches his kennel at the White County Animal Shelter.
"When you go toward his pen with that leash, he gets that big grin," Alex Dulaney, a volunteer at White County Animal Shelter, told The Dodo. "When you take him outside and pick up his favorite toy, he's all about that smile. It's a really nice, unique smile."
But for a reason Dulaney and the staff at the White County Animal Shelter can't understand, Orville hasn't been adopted. He's now been at the shelter for 437 days, making him the shelter's longest-staying resident.
Orville came into the shelter in January last year after getting picked up as a stray in Sparta, Tennessee. "We got a call about a dog roaming the neighborhood, and so an animal control officer went out to pick him up," Dulaney said.
Orville was only about 1 year old at the time, and everyone thought he'd be adopted quickly — most dogs who come into the White County Animal Shelter are adopted within a month, Dulaney explained.
But Orville had no such luck.
"I guess a lot of people overlook him because he is part pit bull, and there's just so many other dogs that people look at, like German shepherds," Dulaney said. "He's got a great personality, but there's only been like two people, maybe if that, who have even looked at him."
"I think he thinks this is his home now," Dulaney added. "He doesn't know anything outside of that really. I don't think he'd even know what a couch would be."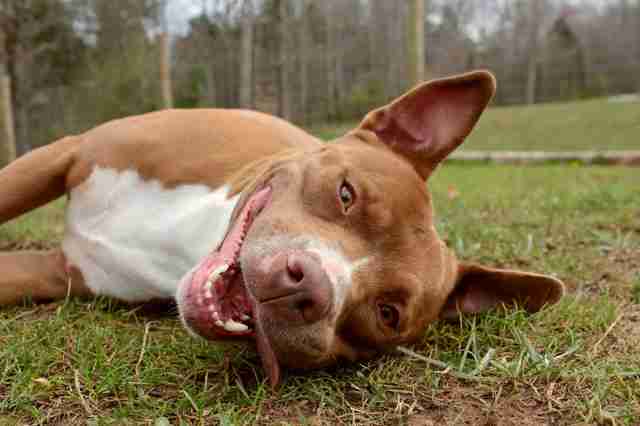 Orville has also watched his friends get adopted, including Sachi, the dog who used to live in the kennel next to him. "They loved to play together," Dulaney said. "They'd run around and do all these little zoomies and stuff, but when she left, he's just not had that kind of bond with anyone lately."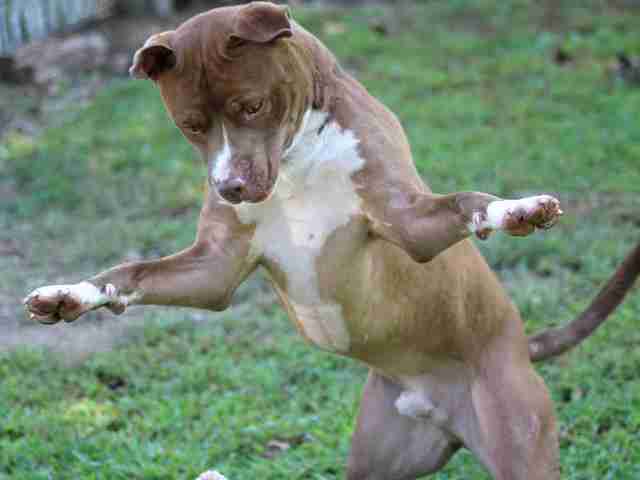 Despite Orville's lack of luck, the shelter staff refuses to give up on him. All Orville needs, Dulaney explained, is someone to take a chance on him.
"We're all waiting for his chance, and he's definitely become one of the staff favorites," Dulaney said. "He's a really great dog."