Sweetest Dog Was Tied To Dumpster And Left To Die
"He let the people who found him walk right up to him and pick him up."
Tied up to a dumpster with trash strewn all around him, Charlie the dog had no choice but to sit there until someone noticed him.
His face was swollen from being beaten, he was hungry and he was completely alone — until two kind Samaritans saw him and jumped into action.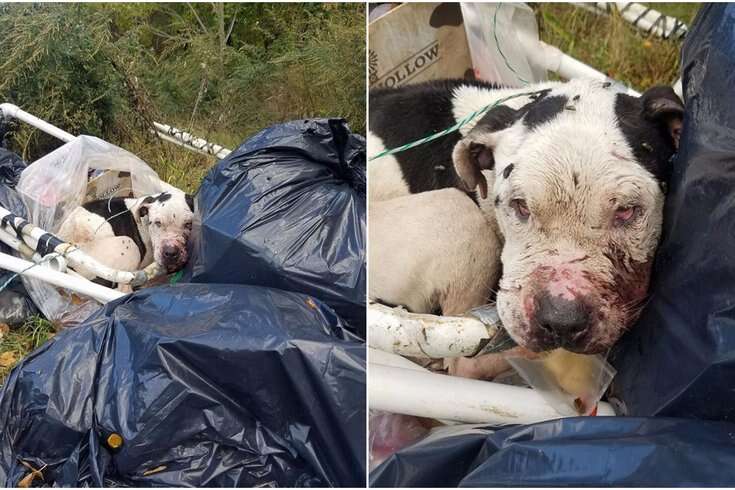 The pair rushed the 2-year-old pit bull mix to Philadelphia Animal Hospital to get him checked in immediately. What vets saw when they examined him for the first time was unlike anything they had ever seen.
"We lifted up his jowls, and the inside of his cheeks and lip were entirely infested with maggots," Adria Rebbecchi, director of communications for the animal hospital, told The Dodo. "He was in so much pain that he didn't even want to move."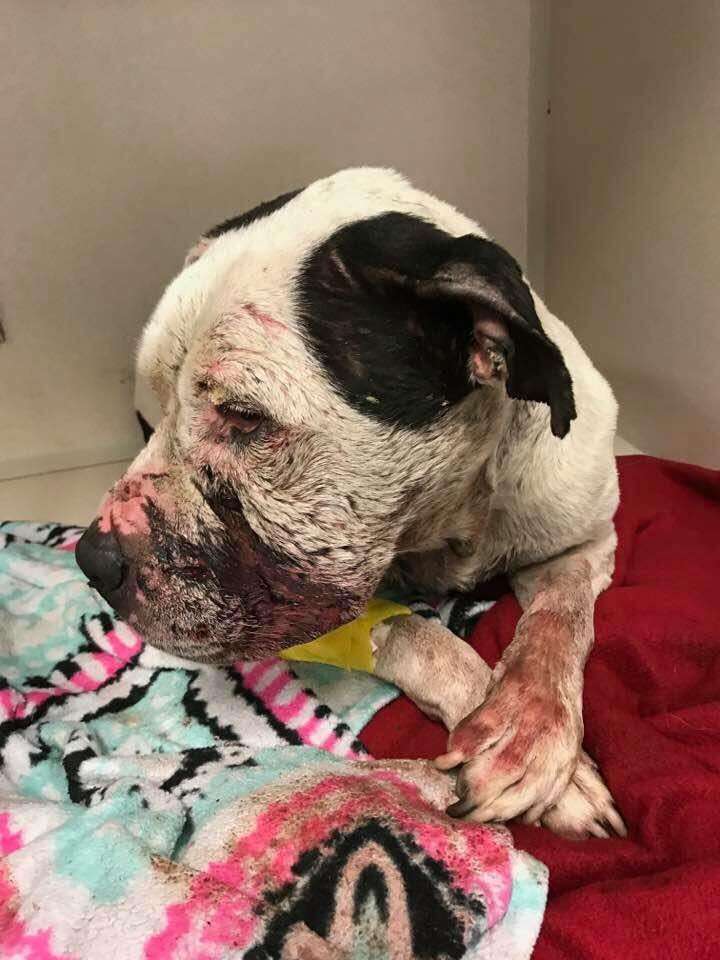 Seeing how urgent Charlie's situation was, the animal hospital took him in for treatment immediately.
"One of the people who brought him to us has been a client for a long time — and when we saw Charlie, we felt so passionate toward getting him the help he needed," Rebbecchi said. "My father, who owns the practice, decided to cover all of his medical costs right then and there."
Vets put Charlie on pain medicine right away and planned surgery to help his lip and mouth. Because the infestation was so advanced, the tissue was too damaged to be saved and had to be removed. They had to make the grueling decision to attempt one surgery per week in an effort to help him grow back some of his lip.
Charlie's injury made it difficult for him to eat, but the veterinarians fed him small meals multiple times per day to make sure he was building his body back up. He slowly began regaining his strength — and his sweet personality started shining through as his pain subsided.
"He let the people who found him walk right up to him and pick him up, so we assumed he was a sweet one," Rebbecchi said. "Since then, he was always happy to be with people and won't stop kissing and trying to play. Given his condition, he was very comfortable around people."
One of his favorite people soon became Natalie Barber, a woman who works with City of Elderly Love (COEL) rescue, which specializes in senior pets. She frequently visited Charlie at the hospital and cheered him on since the first day he came in.
The vet team knew he would eventually need a foster mom — and she was the perfect candidate.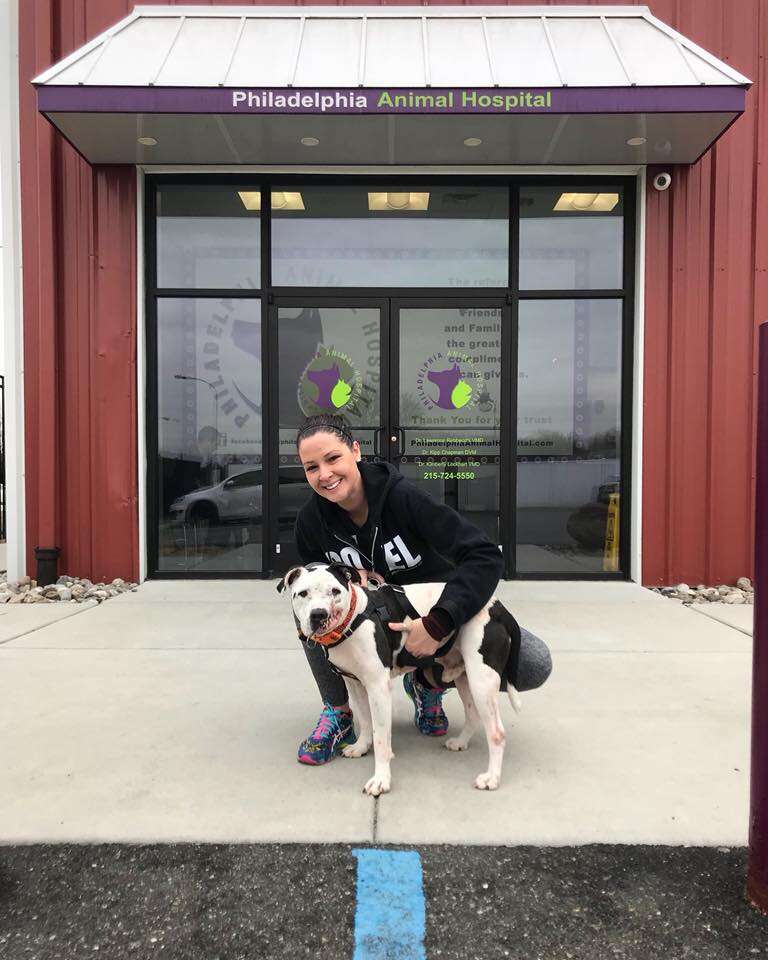 After three months of intense medical care, Charlie just moved in with his new foster family this week. He's already making new friends.
"The family has another dog and he's loving having company," Rebbecchi said. "He's also quite taken with his foster mom's son, Lucas!"
Since the vet found a microchip on Charlie, the local ASPCA is actively investigating his previous owner for details on how the dog ended up in the state of health that he did.
And when the investigation is complete, he may be put up for adoption — although it seems Charlie is already happy as can be.
"He is looking and feeling like a brand-new dog," Rebbecchi said. "It's so great to see him happy."
To help more dogs in need, you can
make a donation
to City of Elderly Love.