Realtor Visits Abandoned Tire Shop And Finds The Saddest Surprise
"She couldn't wait to get out of there."
In April, a realtor went into an abandoned one-story building in Houston, Texas, that had once been used as a tire store. But when she had a look around, she found something she didn't expect — a skinny pit bull was chained up in front of some old tires, and it looked like she'd been there for a long time.
News of the dog spread across social media, eventually reaching Fern De Santos, an independent dog rescuer in the Houston area.
"It happened on that day that I was very close to that place," De Santos told The Dodo. "So I convinced my wife to let me go and rescue this dog."
But when De Santos got to the property, she wasn't sure where to look. "I didn't know that the dog was inside of the house," De Santos said. "I thought they had left her on the side of the building."
Thankfully, the realtor was able to meet De Santos and let her inside the building to show her where the dog was.
"They [the former owners] had left her on a 3- to 4-foot chain, and it was attached to the windowsill," De Santos said. "There was no insulation on the house, and she was surrounded by all these tires."
Whoever had abandoned the dog had left a bowl of food and water, but both bowls were nearly empty. When the realtor poured half a gallon of water into one of the bowls, the dog gulped it up.
The room also seemed to be filled with toxic fumes — so much so that De Santos got light-headed, and she wondered how the dog, now named Hermosa, had managed to survive in there.
"I didn't take many pictures because I was just in shock," De Santos said. "I was thinking, 'How can somebody be so cruel?'"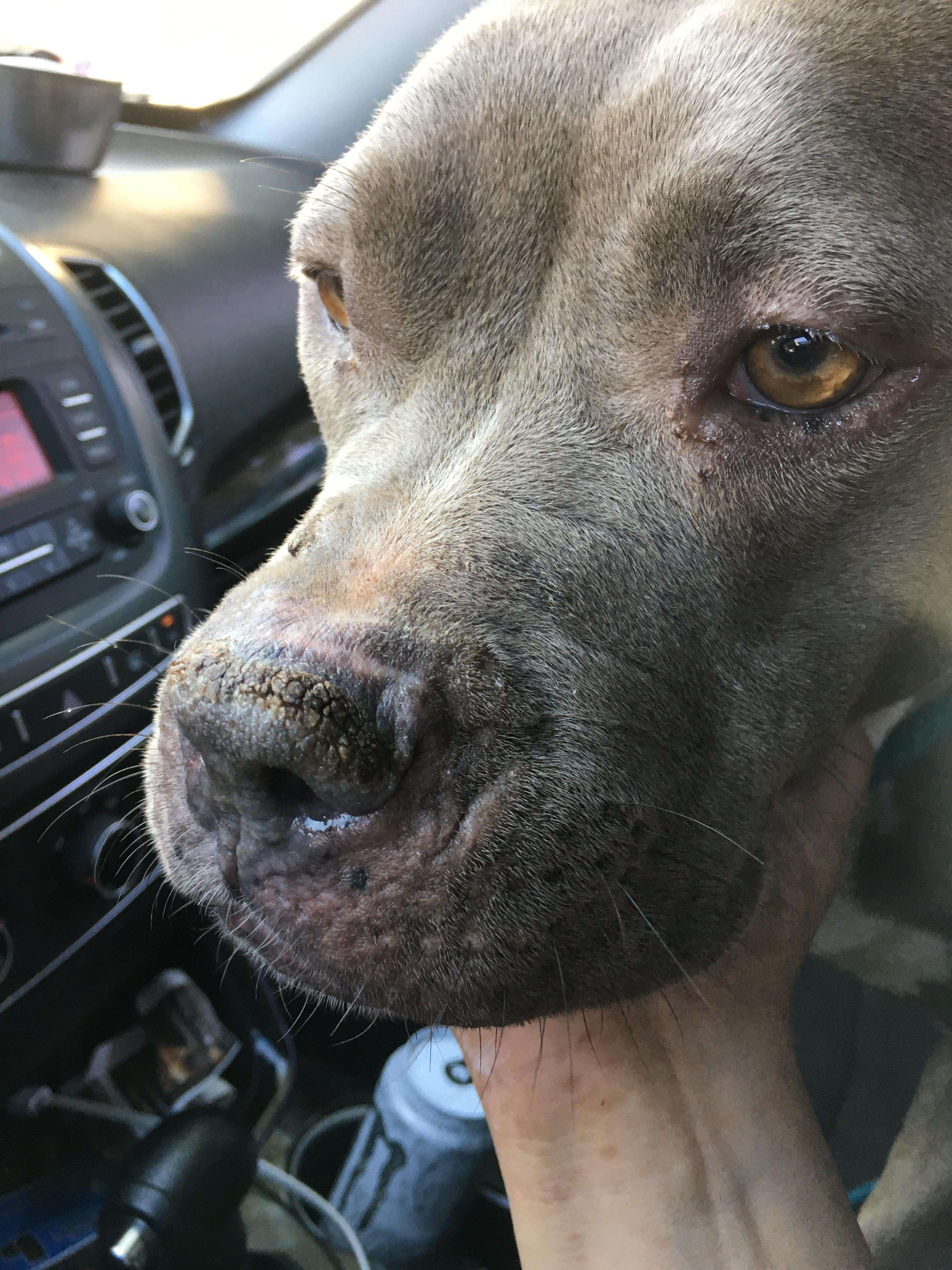 De Santos had gone to get Hermosa in such a hurry, she didn't even have a leash on her. So she grabbed a piece of cord that was lying on the ground, and gently looped this around Hermosa's neck.
"I put that on her, and she was so excited," De Santos said. "She couldn't wait to get out of there."
Once De Santos got Hermosa out, she had a better look at her. The pit bull was emaciated, her belly was bloated and she was losing fur in clumps. De Santos could also see that she'd had at least one litter of puppies.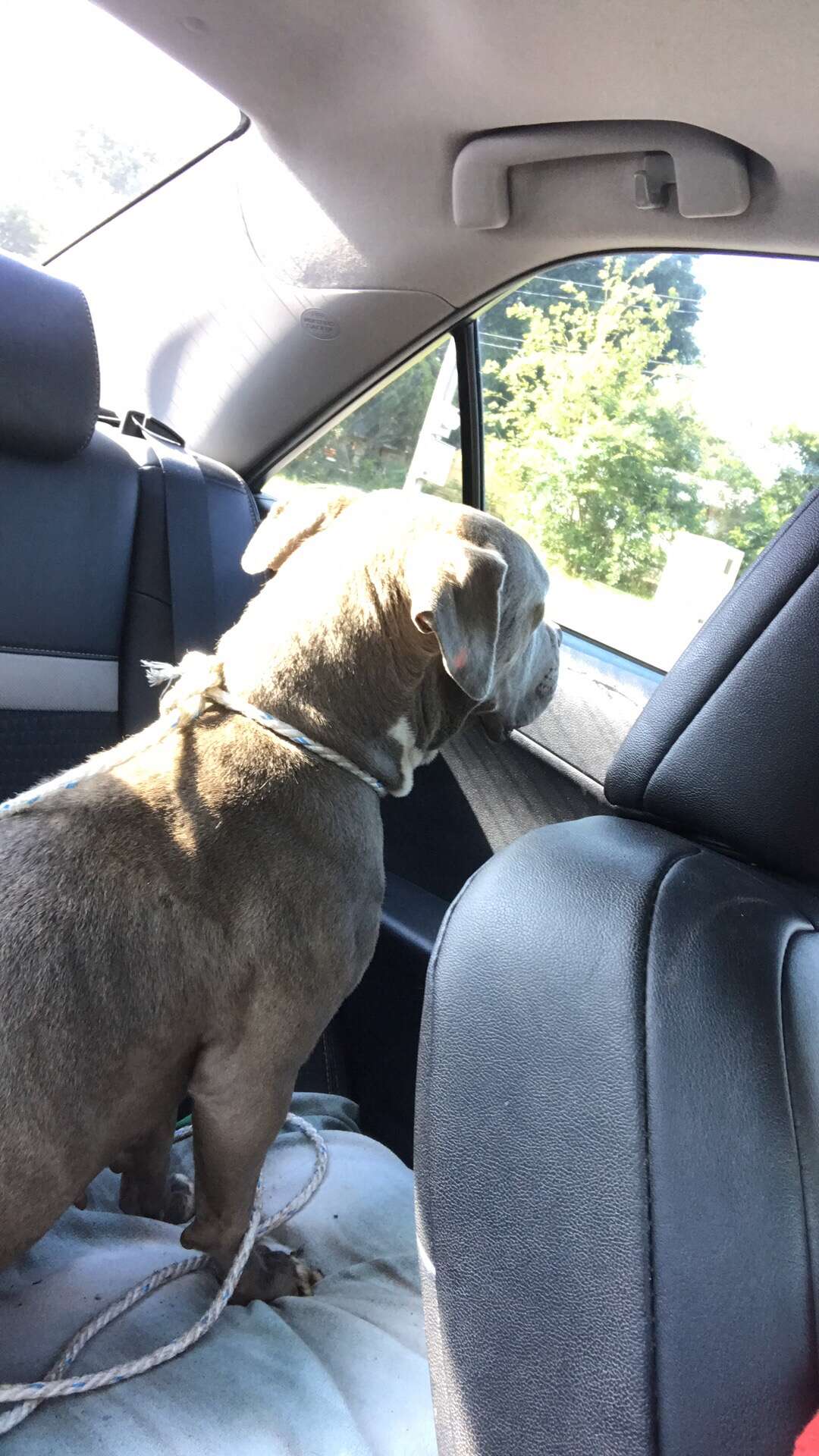 "She was super happy to get into my car, and she had this cute smirk on her face," De Santos said. "She was enjoying the ride so much."
De Santos took Hermosa home with her until another rescuer, Denisse Chueca, picked her up. Chueca drove Hermosa to the vet the next morning, then delivered her to A Chance to Bloom Dog Rescue, the group that's currently caring for Hermosa until she finds a forever home.
Barbara Zuluaga, a board member of A Chance to Bloom, explained that it's sadly common to rescue dogs who have been chained up and abandoned.
"We see a lot of dogs in this kind of condition," Zuluaga told The Dodo. "As soon as the owners get them [as puppies], they put them on a chain because they want a guard dog."
The team at A Chance to Bloom is determined to give Hermosa the best life possible, and they're doing everything they can to help her move forward.
"Our first step when we get these dogs who have been chained up … is to give them a period to decompress," Zuluaga said. "So they need some time to relax in a safe environment, know that they're not going to be hurt anymore. We give them as much food as they want to eat, water, shelter, and we just let them learn how to become a dog. That's the most important part."
At first, Hermosa was a little reserved. "If you tried to pet her, she wouldn't make direct eye contact," Zuluaga said. "She would let you touch her, but she was a little tense."
But Hermosa quickly shed her insecurities. Within a month, she'd blossomed into a confident, happy dog.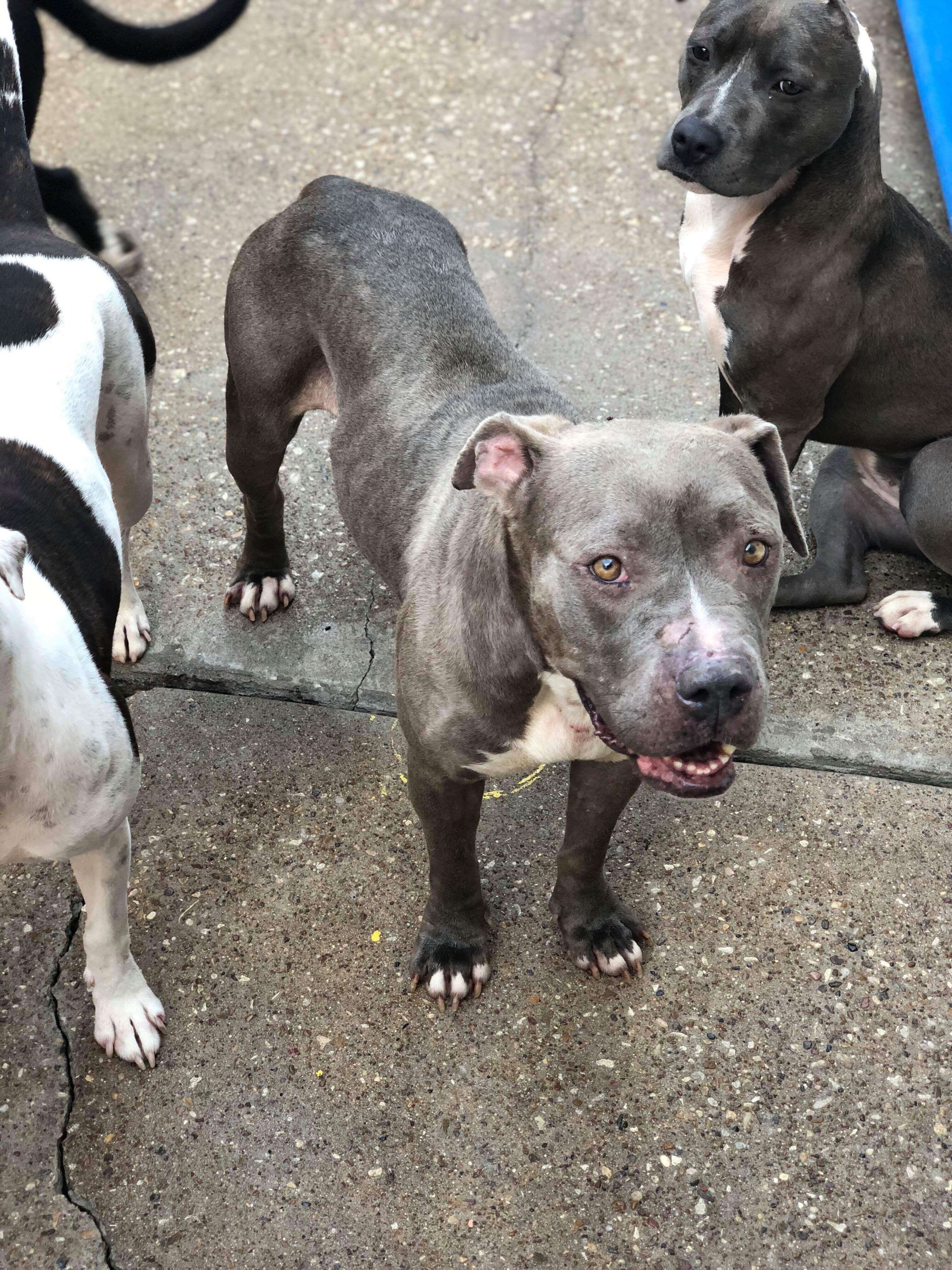 "She's doing really great," Zuluaga said. "She is definitely a dog that's highly adoptable … and she's going to make a beautiful recovery."
"She's just like any other dog," Zuluaga added. "She's happy, and she really deserves a home."