Woman Takes A Photo With Her Dog And It Goes Hilariously Wrong
"[It's a] real-life Snapchat filter."
Some dogs have a knack for taking good pictures. Beans, a 1-year-old dachshund, loves to pose for the camera, but the camera doesn't always love him.
Whenever his mom snaps a photo, she seems to catch the pup at the funniest moments: "Many of the photos I capture of him are often ridiculous and make me laugh," Casey Stachnik, Beans' mom, told The Dodo.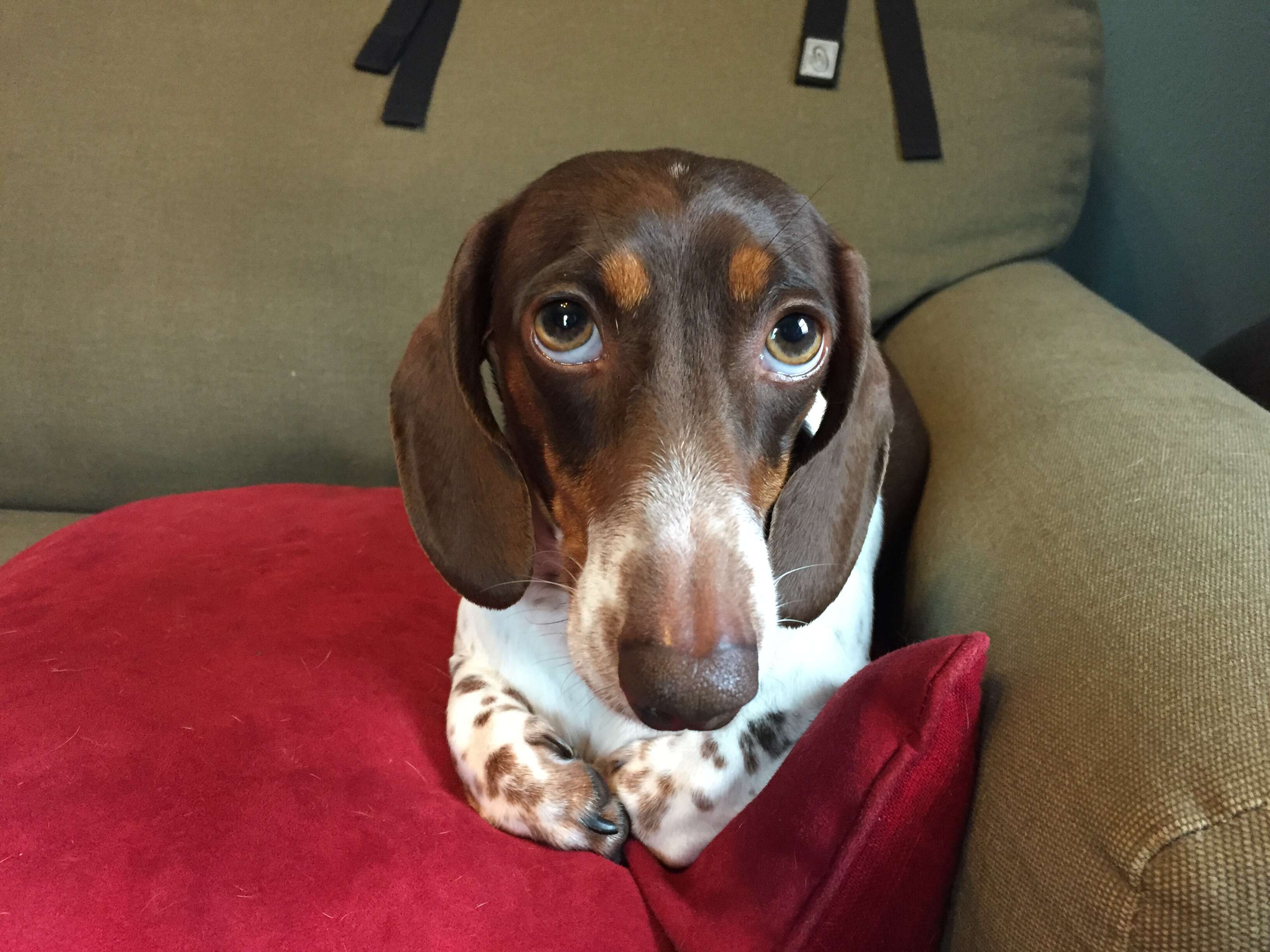 Last week, Stachnik was sitting at her desk while Beans was resting in her lap when she decided to try to take a cute selfie. She was hoping to use the picture in her holiday card, but the photo did not turn out as expected.
"I leaned over and was just going to get a picture of me kissing the top of his head and had planned for his giant and very photogenic snoot to be the focal point of the photo," Stachnik said. "Right when I got my phone in place, I kissed the top of his head and he looked up at me at just the right time."
This was the result:
At the moment that Stachnik snapped the photo, Beans' face appeared to merge with her own. "I could see the ridiculousness unfolding," Stachnik said. "I had to be quick to capture it before I started laughing."
When Stachnik looked back at the hilarious photo, she decided to share it on Reddit. Within a day, the photo went viral: "I honestly thought that the photo was a very 'Beans photo,'" she said. "I was shocked when I woke up the next day to 279 messages in my inbox and over 30,000 upvotes."
"Real-life Snapchat filter," one Redditor commented.
Casey Stachnik
Casey Stachnik
Beans and his four dog siblings are experts at cheering their mom up in the most unexpected ways.
"All of my dogs bring me such joy and they are able to make me smile, even on the hardest days," Stachnik said. "It makes me really happy that I have the opportunity to share them with the world and my hope is that they can brighten the day for other people, too."
And the photo will definitely be going on the family's Christmas card this year.