People Are Skipping Fireworks This Year To Comfort Scared Shelter Dogs
Best July 4th plans ever ❤️️💙
For pups sensitive to loud noises, July 4 isn't all it's cracked up to be.
Fireworks can cause our furry family members to cower under the bed or even run for the hills (many dogs go missing on July 4 for this very reason).
As for shelter dogs who don't even have homes, they can only cower alone in their cages until the firework blasts are over. But one shelter had a brilliant idea to help these homeless pups relax through the holiday.
MCACC
"Calming the Canines," at Maricopa County Animal Care and Control (MCACC), is a new Independence Day tradition — and it's helping to prove that kindness is patriotic.
Last year, over 300 people from the community showed up at the shelter's two locations around Phoenix, Arizona.
"It was overwhelming to see how the community responded," Ben Swan, the shelter's development director, said in a press release. "It really helped spread our message that MCACC is here to help."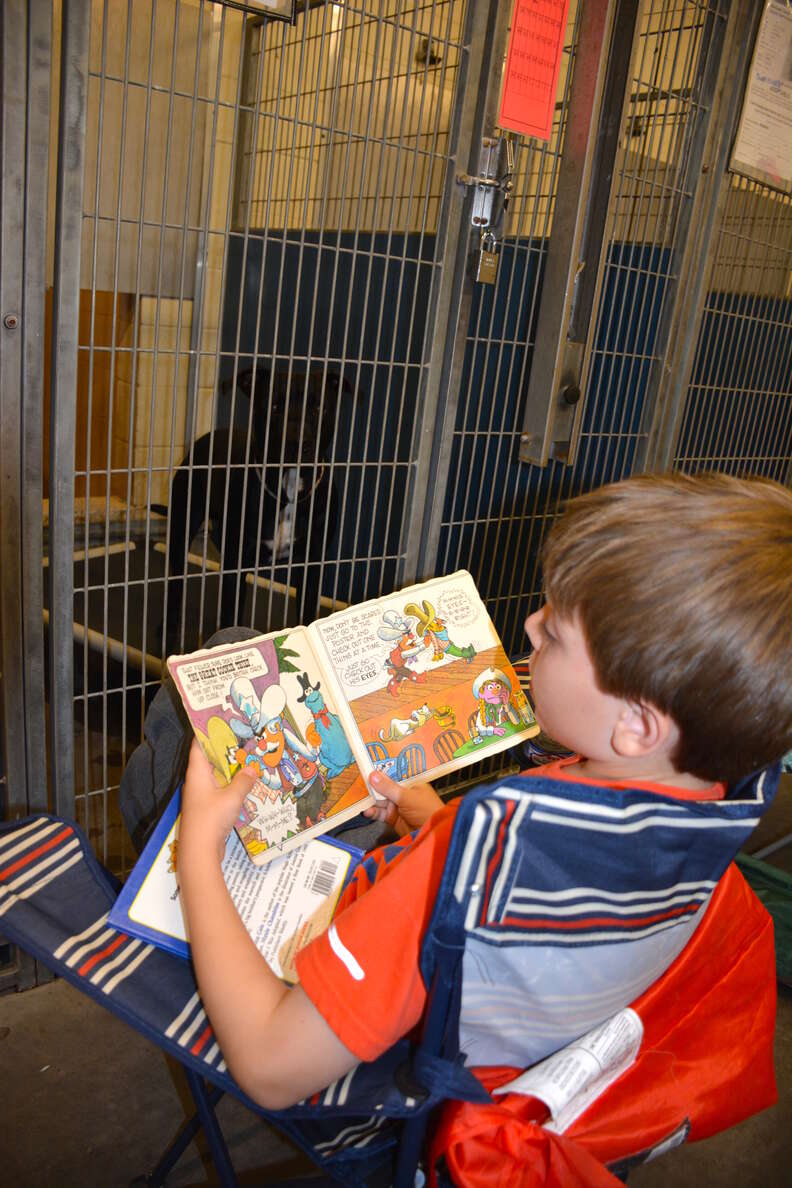 MCACC
Amy Engel, who runs the AZ Dawg Saverz Facebook page and attended Calming the Canines last year, told The Dodo that she definitely plans on attending this year, too.
"Some people sang to them, some people read to them, some people just sat there and gave treats!" Engel wrote about her experience last year. "It was so, so awesome because the dogs absolutely love the attention and were focused on the people and not the fireworks going on outside."
MCACC
As it turned out, the event had other super positive impacts that went beyond a one-night thing.
"Many participants developed lasting relationships with the shelter, returning to provide foster care, adopt a pet or volunteer," the MCACC wrote.
MCACC
After last year's success, the shelter has put together some pointers for other shelters who could start Calm the Canines events of their own. For example, people are asked to bring blankets to sit on, or folding chairs, and to let the dog or cat approach them to sit calmly and quietly.
This year, shelter staff expect that even more meaningful connections will be made and kindness will be spread to individuals who need it — and that's truly something to celebrate.
You can encourage your local shelter to start a program like this by sharing this story.