800 Dogs Are Living Without Food Or Shelter In This Landfill — And People Are Trying To Save Them
"It's gotten to the point now where rescuers have to shut their car doors because if not, they'll pile in there ... These dogs desperately love people."
Crystal Carson never thought she'd be rescuing dogs in Turkey. She was busy enough rescuing dogs in her hometown of Goldsmith, Texas, and her house was always filled with at least a dozen foster dogs.
But when her friend and fellow dog rescuer, Ayse Hellig, told Carson about a woman who helped stray dogs living in a landfill in Turkey, something shifted for her.
"She [Hellig] let me know about a young lady — her name is Gokce — who has been taking care and feeding over a thousand dogs in Corum, Turkey," Carson told The Dodo. "So I got to looking at this young lady's posts and her Instagram."
On Gokce Erdogan's Instagram page were photos that moved her and broke Carson's heart. At this one landfill, dogs were living in the worst possible conditions, eating scraps of thrown-away food and bedding down in garbage.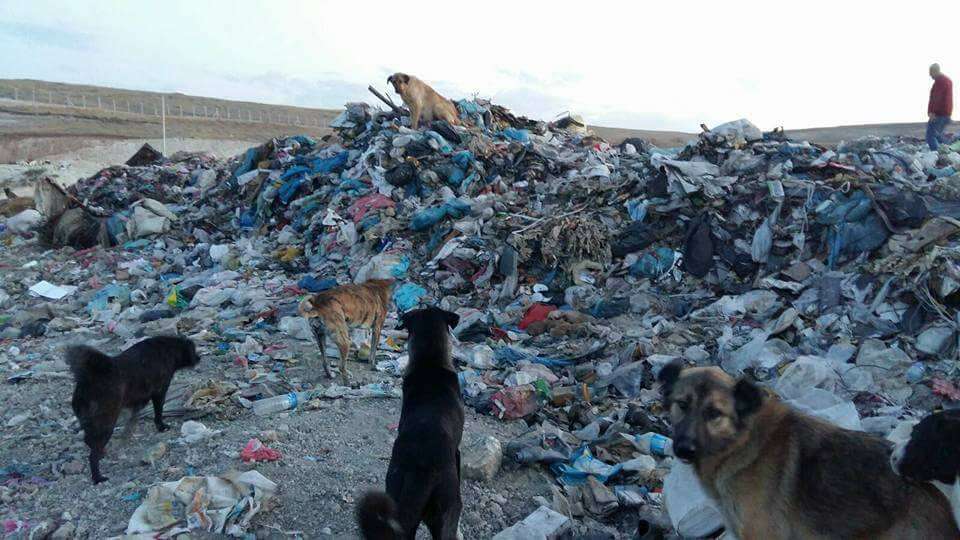 "Most of the dogs are either street dogs or dogs that have been dumped there," Carson said. "When winter hits there, it's not like winter here. This is negative 30 degrees. There's no shelter other than hiding amongst the garbage."
Erdogan, who is only 23 years old, had spent the last four years feeding, caring for and rehoming as many of the dogs as possible. "I was astounded," Carson said. "She was taking on over a thousand dogs, and making it her mission to feed them and get them vetting."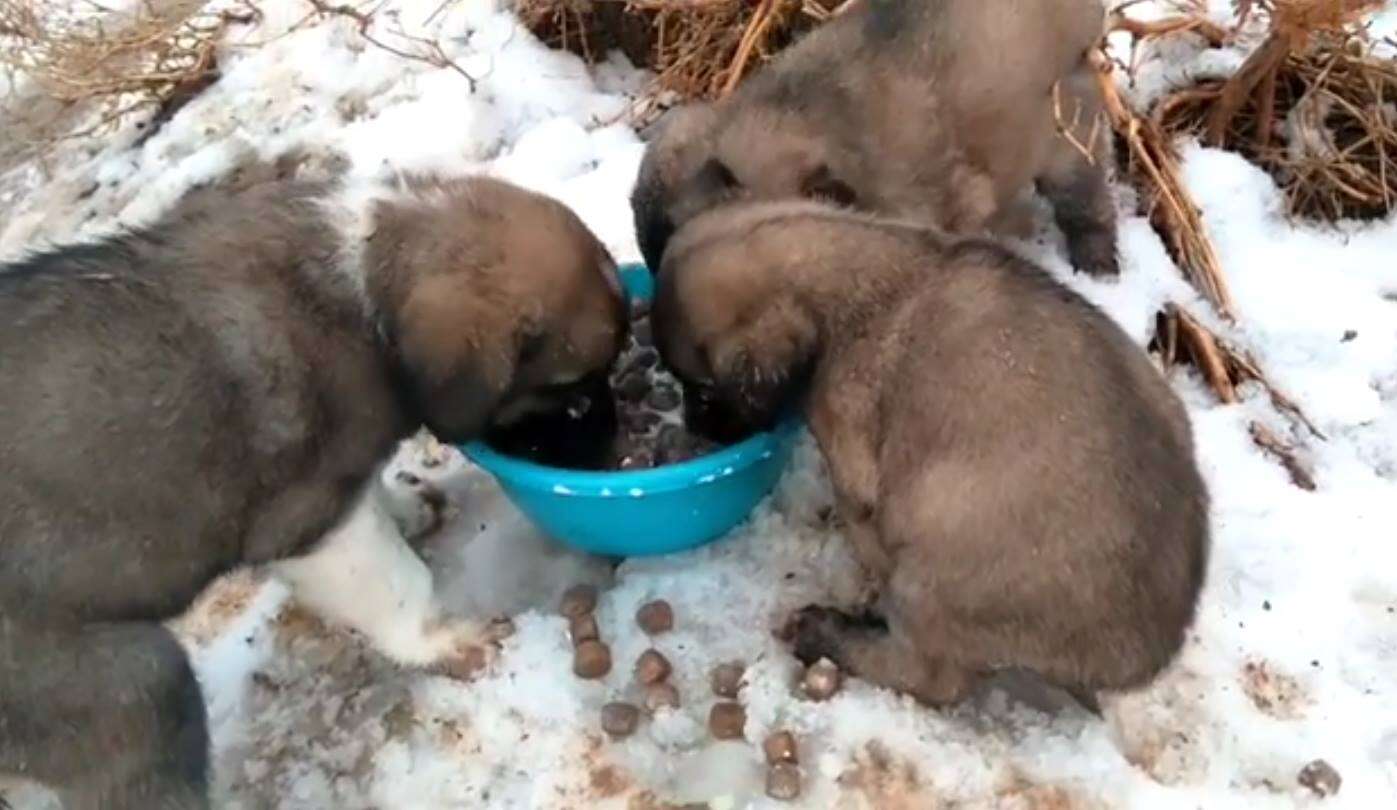 But Erdogan needed help — it took a lot of time and resources and determination to care for these dogs — and Carson, Hellig and their friend Rachael Stout offered to help. In January 2017, they founded Rescuers Without Borders (RWB), an organization that provides aid not only to the dogs living at the landfill in Turkey, but to dogs in the U.S. and other parts of the world.
Carson, Hellig, Stout and a few others raise money for the dogs, and organize overseas adoptions for them by flying them to the U.S. In Turkey, Erdogan and a network of volunteers constantly visit the landfill to give food and water to the dogs, get them vet care and pull them out from the dump.
There are currently about 850 dogs at the garbage dump, according to Carson.
"When we pull, we pull about three dogs at a time," Carson said. "When there's more — like a litter of puppies — we never leave the mom behind. And by the time that they're pulled, they're immediately taken to the nearest clinic, to be looked over just to be checked out."
Choosing which dogs to rescue can often the hardest part for Erdogan and the team in Turkey, Carson explained.
"It's hard to pick and choose, but we often choose puppies because they don't have the ability to survive in the landfill," Carson said. "Last year, we lost almost every single litter, either being frozen to death or through starvation. We take older dogs as well, and the ones who wouldn't make it if someone didn't do something."
However, it's not always easy even catching the ones who need help, as they've learned to fear humans. A dog named Goat evaded rescue for two months, according to Carson.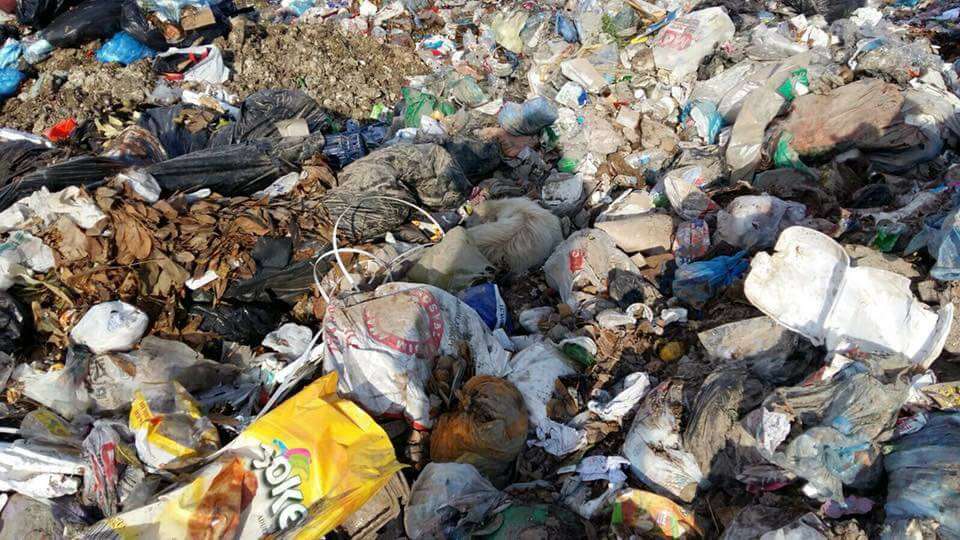 "We saw that his ear was torn and bleeding the very first time that we noticed him," Carson said. "And he had skin issues. So it was our mission to get that dog out of there, but he wasn't easily caught. He'd come to you for food, but if you put a lead around him, he would freak out and run away. It was a long process."
Finally, rescuers caught Goat earlier this month, and he's now in a boarding facility in Turkey while he waits to be transported to the U.S. for adoption.
Other dogs at the dump aren't so evasive — they'd be happy for the rescuers to catch them.
"They chase after the vehicles," Carson said. "It's gotten to the point now where rescuers have to shut their car doors because if not, they'll pile in there."
"These dogs desperately love people," she added. "It's impossible to say 'yes' to everybody, but we try to save as many as we can."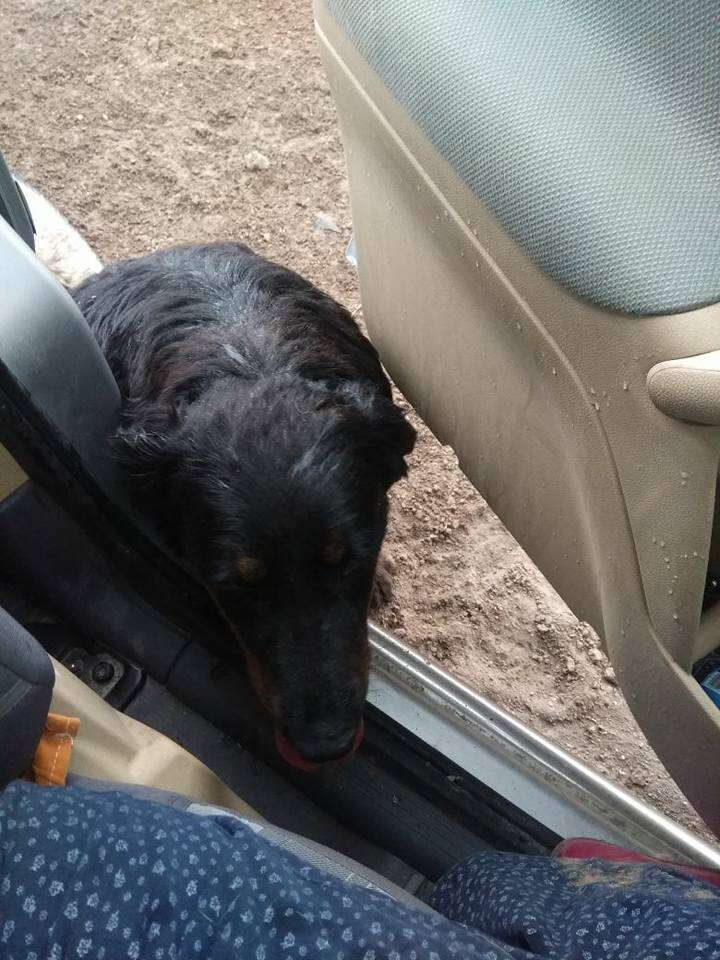 For Carson and the others, the work can be quite emotionally draining, and they've witnessed some very difficult things. But it all feels worth it when they successfully rescue and rehome a dog. Leo was one such case.
"When we found Leo, he was barely alive," Carson said. "He had mange so bad that his skin turned black. His patella was completely broken — it looked like his head was crushed. We took him, and he spent months in the clinic over there getting treatment, and now he's happily in his home here in the United States."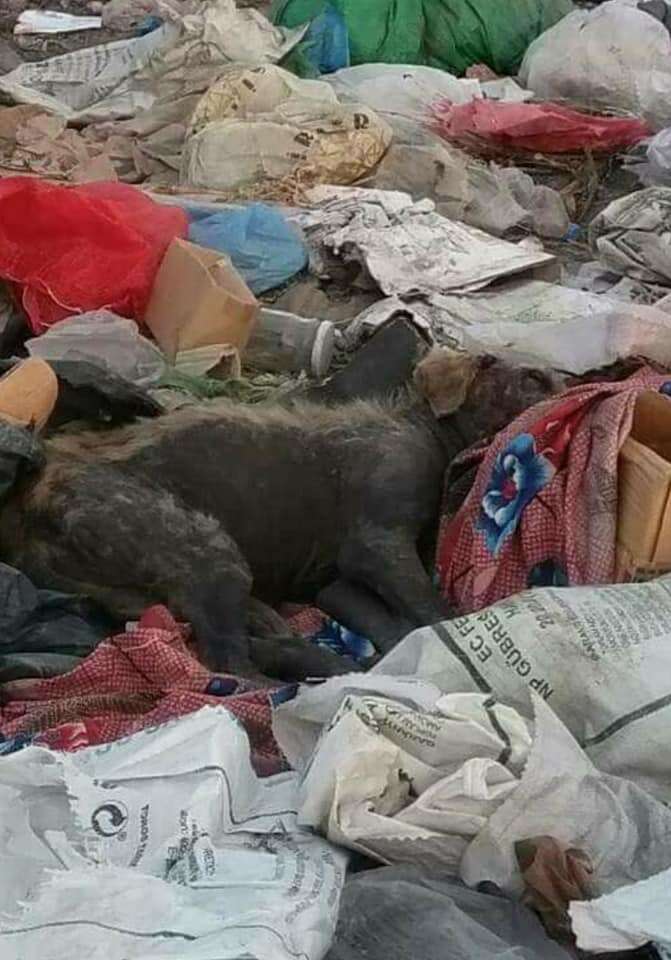 "Leo actually lives in Wisconsin now," Carson added. "His home is amazing. He has a big brother named Tucker … and he has a huge ranch that he gets to roam with his brother. His mom takes him everywhere and he has tons of toys. It was probably one of the worst cases we've ever seen, but he turned out to be this amazing, beautiful dog."
Carson was also very inspired by the transformation of two puppy siblings, Omen and Venus, who were the first dogs that the RWB helped rescue and transport to the U.S.
"They were very, very tiny when we pulled them from the dump," Carson said. "Omen actually had parvo, but he survived it through treatment. And they were both adopted together into this amazing home in Dallas, Texas. That was the moment we all realized that, 'OK, we can do this.'"
When the team does rescue a dog from the landfill, it's always bittersweet — for both the rescuers and the dogs themselves. "They all look out for each other in the landfill," Carson said. "I can say for a fact that they miss each other when they're gone."
Carson saw this firsthand when the team rescued a dog named Jovie and transported her to the U.S. last June. Jovie has been living with Carson as a foster dog ever since.
"Jovie's teeth were completely rotted," Carson said. "She did not have the ability to eat properly to defend herself in the landfill. She was a favorite of Gokce and we decided to pull her."
But what no one realized about Jovie was that she'd formed a friendship with a dog named Dali, who was still living at the dump. When Dali was rescued from the dump in October and went to Carson's home, too, Carson was amazed by Jovie's reaction to Dali's arrival.
"Before Dali got here, Jovie never touched a toy and she didn't act like a normal dog would," Carson said. "But when Dali got here, and I took Jovie out to meet her, it was like the happiest reunion I have ever seen. It was like these two were long-lost sisters or something. And Jovie's attitude completely changed. Now she loves toys, loves playing around and loves going on walks — and it's all because she has her friend back."
Last year, the RWB team helped rescue 47 dogs from the Turkish landfill, and provided food and vet care for many more. The team also sets up feeding stations for homeless dogs in remote Turkish villages, and provides general assistance to stray dogs throughout the country.
"I would like people to understand that rescue goes beyond our own city or state or even country," Carson said. "There are other countries, like Turkey, that don't … have the access to shelters like we do in the United States."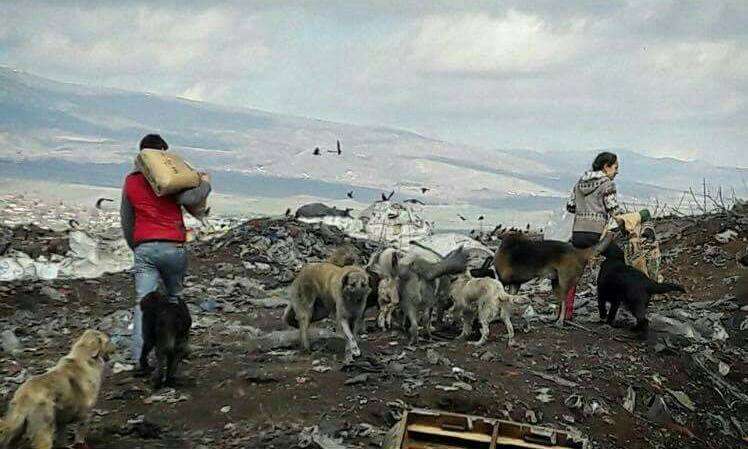 This, of course, doesn't mean that they've forgotten about local dogs in the U.S. "I never stop working on Texas dogs, I promise you that," Carson said. "I currently have 15 dogs that I take care of."
But to Carson, it's important to do as much as she can, for as many dogs as she can. And that's what she'll keep doing. "There's no limitation about where you can help," she said.