People Find 3 Taped-Up Boxes Outside Shelter And Can't Believe Who's Inside
They saw little pairs of eyes staring back at them.
When a staff member at the Cass County Humane Society got a phone call on Tuesday afternoon, he decided to take it outside so as not to disturb anyone at work. He exited through the shelter's side door and walked around the side of the building for a bit — when he suddenly noticed three taped up boxes sitting on the ground.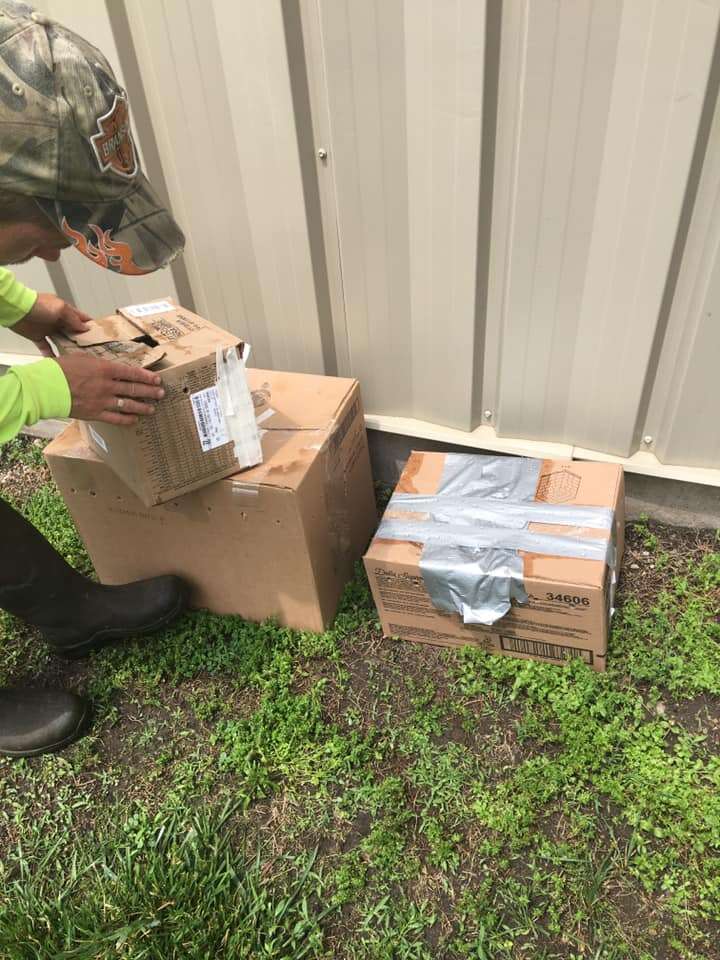 "At first he was confused and came in to ask if anyone knew what they were," Amanda Lane, executive director of the Cass County Humane Society, told The Dodo. "Our shelter manager went out and opened a box."
The shelter was open, and so there was no reason for anyone to think that someone had abandoned animals in taped up boxes outside — but when they opened up the first box, they were shocked and dismayed to see six tiny pairs of eyes staring back at them, and quickly tore open the rest of the boxes.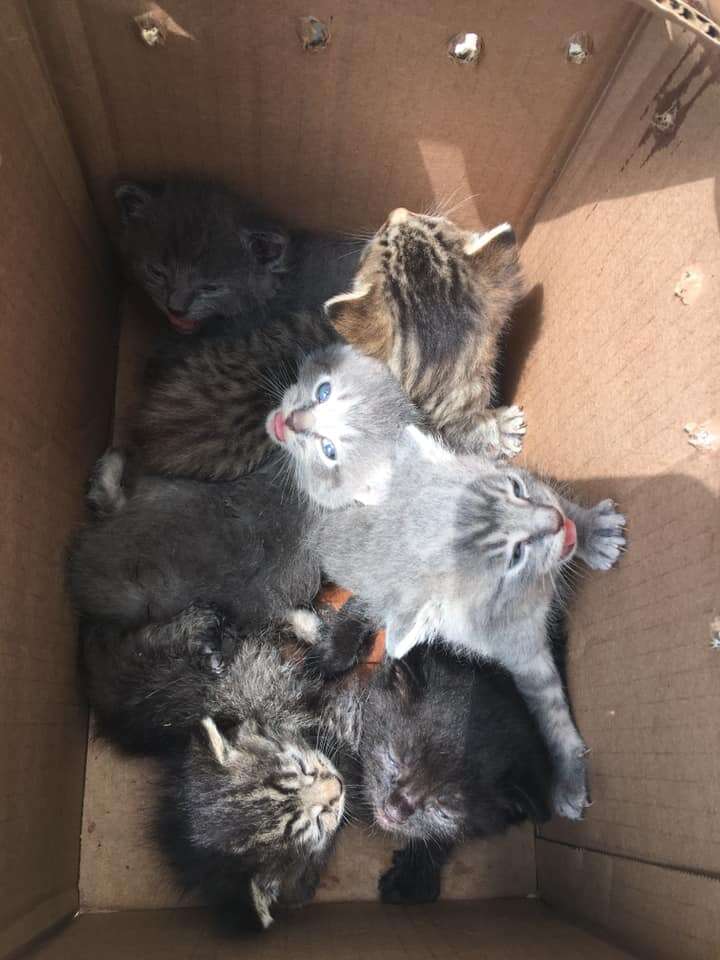 The first box held six 2-week-old kittens, all incredibly overheated and scared, and the second box held their mother. The third box held another adult cat and a slightly older kitten, who were just as scared and confused as the rest of them. The boxes had been sitting outside in the 80-degree heat for at least a half an hour, and no one wanted to imagine what might have happened if they hadn't been found when they were.
"There were holes punched in boxes but there wasn't any air getting in," Lane said. "I can't imagine what was going through their precious minds. Trapped in the dark with no escape from the heat and no water. We rushed the boxes inside and all of their eyes when they saw us were so scared and sad looking."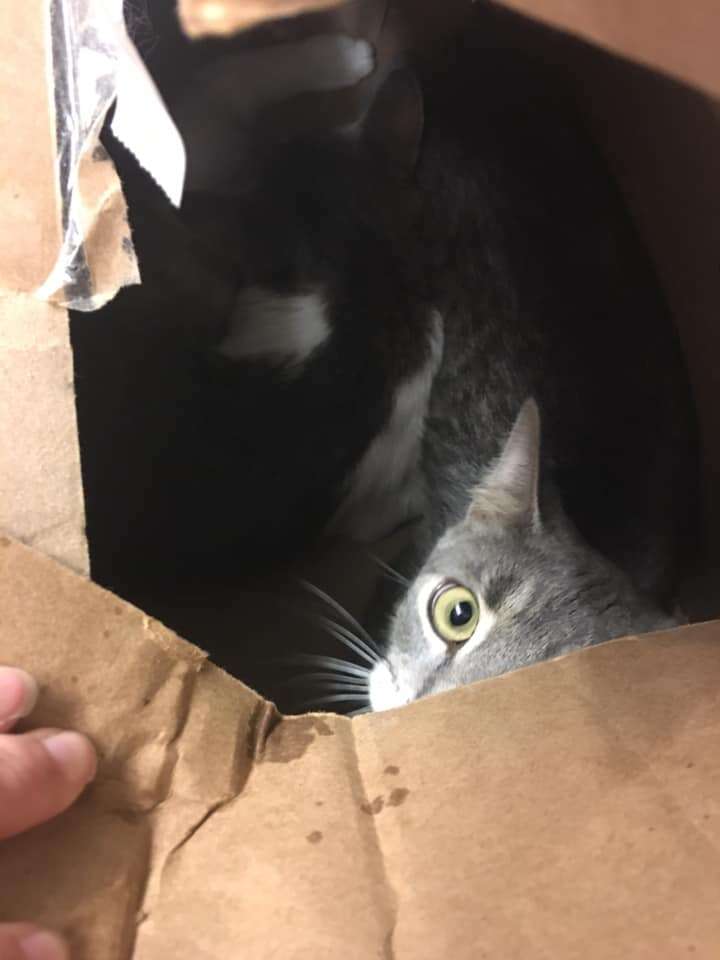 The shelter staff immediately reunited the tiny kittens with their mother, who was so thrilled to see them. They put the other adult cat with the older kitten, around 3 to 4 months old, and the pair cuddled up together as quickly as they could. As the staff members looked over the nine cats and kittens they had just saved, all panting and dehydrated, they couldn't imagine how anyone could abandon them in such a cruel way.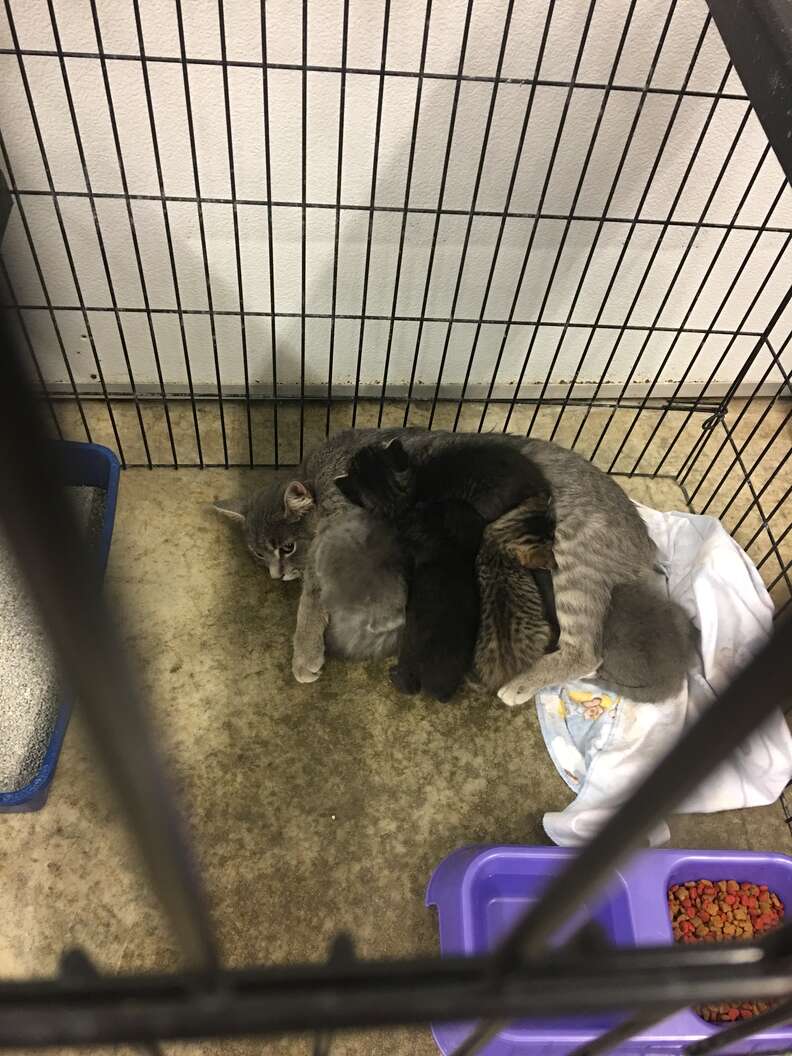 Luckily, after cooling off and getting the care they needed, most of the cats and kittens appeared to be in fairly good health. One of the 2-week-old kittens seems to have a rib cage deformity, and the shelter is working with a vet to get it figured out. Otherwise, everyone is incredibly pleased with how well they're all doing, especially after everything they went through, and can't wait to send them all off to their forever homes very soon.
"The mother cat and her kittens will be up for adoption in about four to six weeks and the other female adult cat and older kitten will go up for adoption next week," Lane said.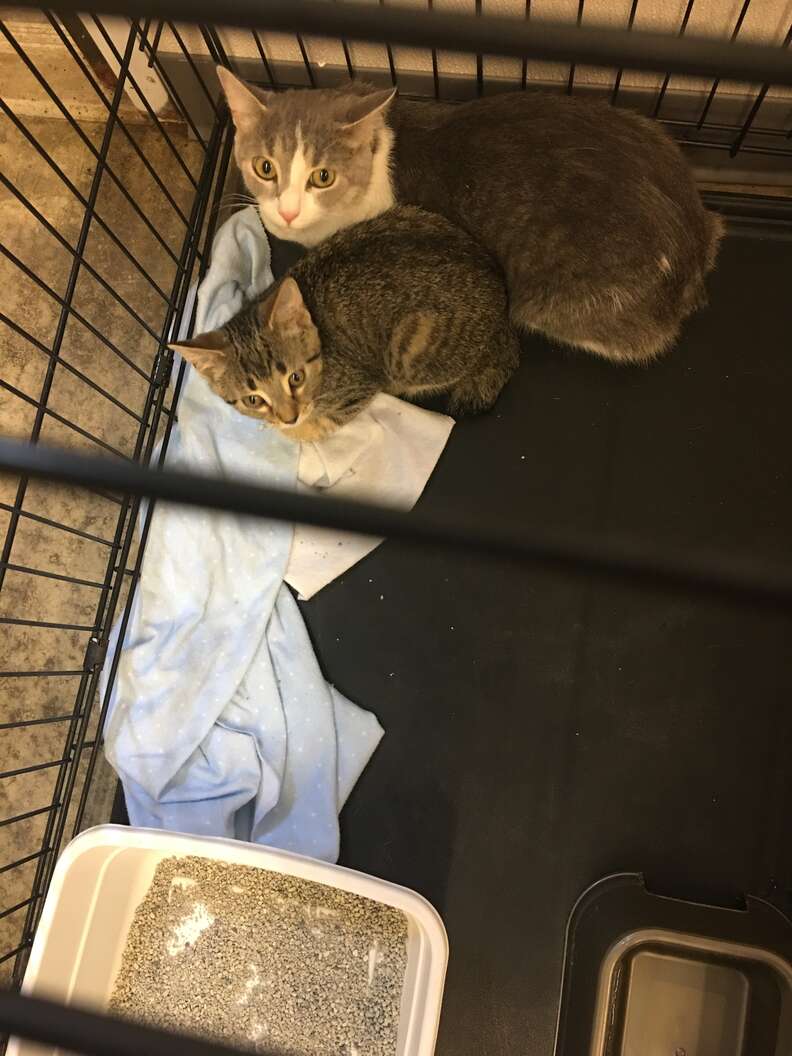 The shelter reported the incident of abandonment to animal control, who have already gotten quite a few tips from the community about who may have been responsible.
"Sharing this story I hope will bring awareness to the fact that what was done is illegal and that if they would have come in and talked to us, we could have worked something out," Lane said.
The Cass County Humane Society is currently over capacity, so if you'd like to adopt one of these cats or any of the shelter's other amazing animals, you can
contact the shelter
for more information.