Paralyzed Street Cat Gets Flown Across An Ocean To Find A Family
"It would take a very, very special person or family to adopt this dear boy, but we believe they are out there."
Cats have practically run the city of Istanbul, Turkey, for thousands of years — they roam freely and the people of the city love and care for them.
But when one of them, Anka, was hit by a car and sustained a spinal injury, rescuers in Istanbul worked to find a way to help him.
First, they tried getting him surgery to fix his paralysis so he could go back to his normal life — but it didn't work.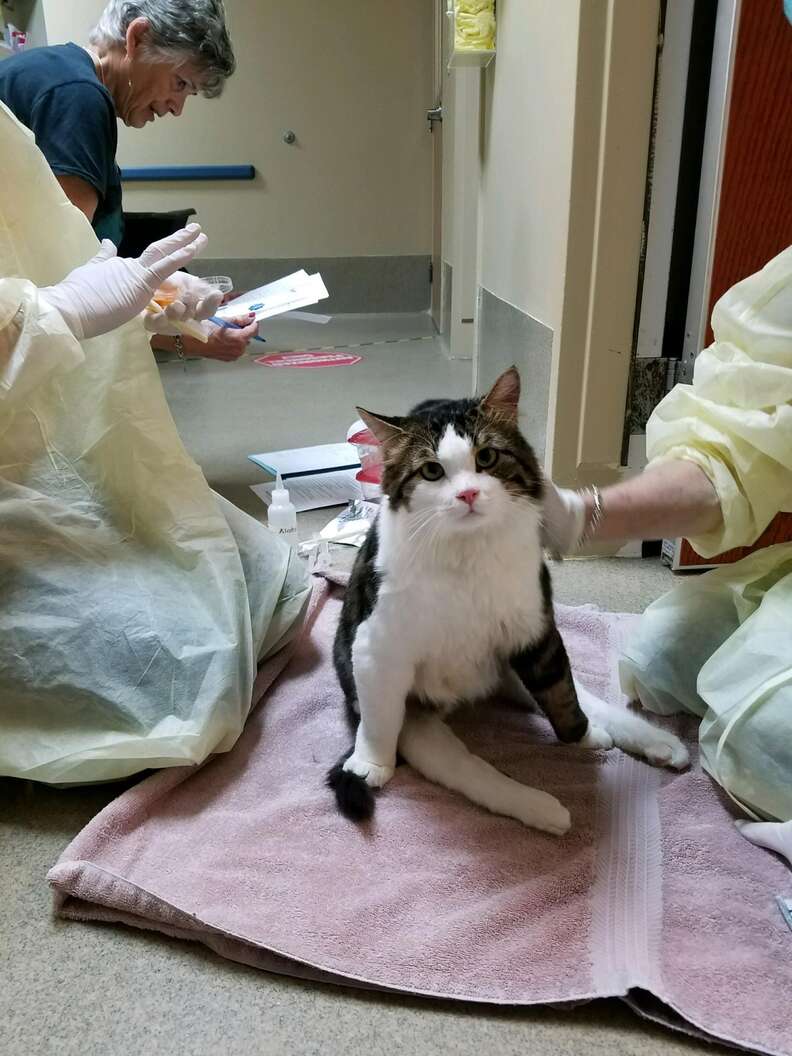 "His rescuers selflessly provided for Anka to have surgery, but to no avail; the gentle, green-eyed cat was paralyzed," Angela Hartley, development director of Tabby's Place, a cat sanctuary in New Jersey, told The Dodo in a statement. "Young, healthy, and overflowing with love, Anka should have been just starting a long and happy life. Now, it seemed his journey might be over all too soon."
But his rescuers in Turkey refused to give up.
They arranged for Anka to be sent to the U.S. where he could be seen by a veterinary neurologist. Pet passport in tow, Anka flew across the ocean to have the consultation. But the veterinary neurologist confirmed that Anka was permanently paralyzed.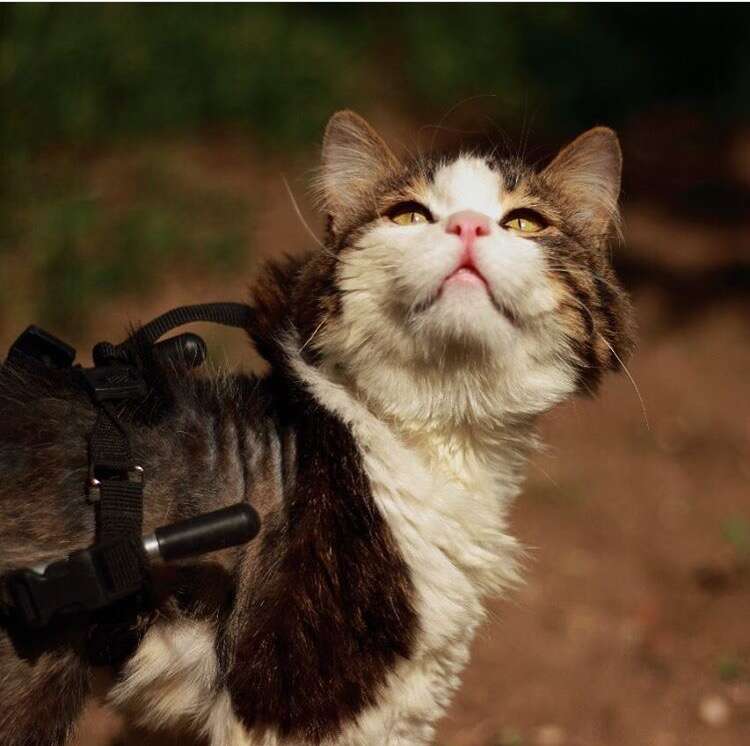 Even after all of that, Anka's spirit didn't falter. At Tabby's Place, he showed that he still loved to interact with people, the way he once did on the streets of Istanbul.
He still loved to play with toys, even if his back legs didn't work.
"Permanently paraplegic, Anka needed a sanctuary that could provide for all his medical needs and give him a whole lifetime of love," Hartley said. "And so, Anka's angels reached out to Tabby's Place."
The people at Tabby's Place are accustomed to taking care of cats with disabilities. And as soon as Anka arrived at the New Jersey sanctuary, everyone fell in love with him.
"The Tabby's Place team is smitten with Anka," Hartley said. The sanctuary gives its cats an opportunity to find homes, keeping in mind how hard it can be to find a family that can provide for special needs cats.
Because of his paralysis, Anka can't use the litter box, so needs someone to help him go to the bathroom several times per day. "Anka is such an extraordinary cat that Tabby's Place believes he may well be adopted," Hartley said. "But, it will take an equally extraordinary family to provide for his needs."
Even if he doesn't find a home, Anka will have a forever home at Tabby's Place, where rescuers admire Anka's refreshing attitude.
"Anka has no sense that anything is 'wrong' or 'different' about him," Hartley said. "Of course, it would take a very, very special person or family to adopt this dear boy, but we believe they are out there."
If you are interested in adopting Anka, you can contact Tabby's Place at 908-237-5300, or email info@tabbysplace.org. To help Tabby's Place care for Anka, even if he doesn't find a home, you can
sponsor him
.