Puppy Paralyzed After His Mom Sat On Him Is Looking For The Perfect Home
He goes to therapy to help him walk — and LOVES it 💗
When Connor was only 8 weeks old, his family noticed that he wasn't using his back legs at all. Not sure if they could handle a special needs puppy like Connor, they contacted Gateway Pet Guardians, a rescue in Illinois, which gladly agreed to take on the special little puppy.
At first, Connor's rescuers thought he might be a "swimmer puppy," a condition that causes a puppy's back legs to be weak and underdeveloped. This would be a best-case scenario, as most swimmer puppies eventually reach the point where their legs are fine and they can walk on their own again.
"With the proper therapy, these puppies will eventually be able to walk and run like a normal puppy," Jen Upton, Connor's foster mom, told The Dodo.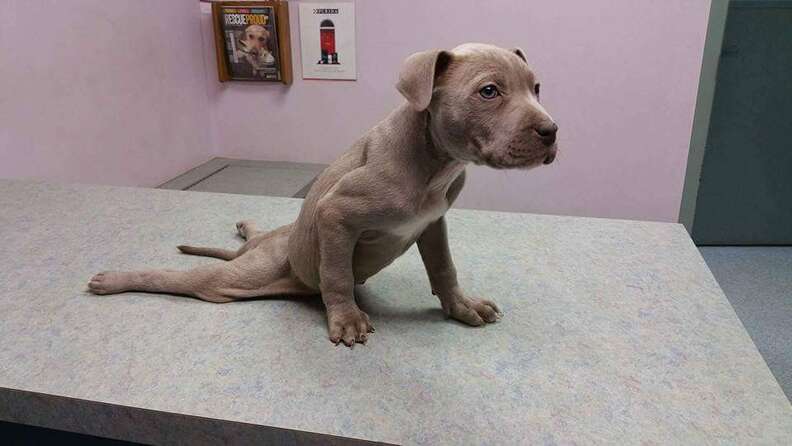 Armed with lots of hope and love for little Connor, the rescue started taking him to water therapy in hopes of strengthening his back legs. They also purchased him a wheelchair when he was 12 weeks old, to help him get around better while he went through therapy.
But after a few months of therapy, Connor wasn't making as much progress as he should have been as a swimmer puppy, so the rescue decided to take him to see a neurologist at Veterinary Specialty Services. After being examined by the neurologist, it was determined that Connor was actually not a swimmer puppy at all. It seemed that Connor had suffered a spinal injury when he was very young, likely from his mother lying or stepping on him, and he had absolutely no feeling in his back legs.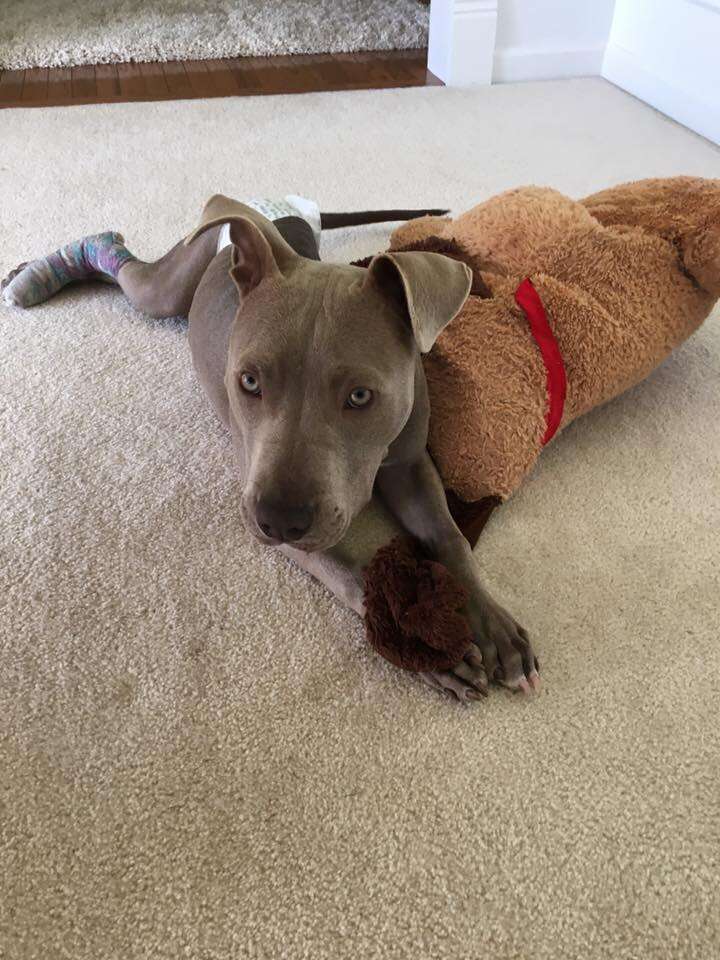 "Once we finally had the right diagnosis we realized that he would never walk like a normal dog," Upton said. "But having the right diagnosis was super important for his doctor, as it allowed her to tailor his therapy around his very specific needs."
Connor now goes to therapy three to four times a week, and does a variety of exercises designed to strengthen his core muscles, back muscles and, of course, his back legs. His foster parents even learned some stretches to do with Connor at home, so that he's constantly making as much progress as he possibly can. He absolutely loves going to therapy, and in general is an incredibly happy, loving, positive dog.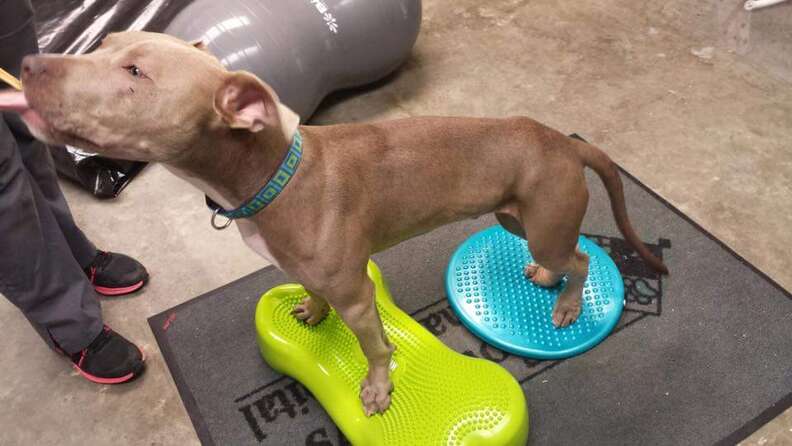 "He loves the attention and of course gets lots of treats to help motivate him to do his exercises," Upton said. "When stretching his back legs, he will relax and sometimes even sleep. He is a wonderful dog and is so much fun to work with."
Whenever Connor is outside in the yard or on adventures he uses his wheelchair, but inside his foster family's home he gets around just fine without it. Even when he struggles, he always finds a way to make things work, and seems to have no idea that he's any different.

"His walk definitely is a little awkward and at times he will drag his back legs," Upton said. "They sometimes get tangled up with each other, which causes him to start dragging them. Because of his therapy, though, he is strong enough to correct this on his own, and will stand back up once he gets his legs back under him."
Connor has three doggie foster brothers, and loves hanging out and playing with them all day long. He is totally the leader of his little pack, and especially loves his best friend Jack, a 3-year-old blind pit bull.
"You would never know these two have anything wrong with them based on their love for life and the energy they play with," Upton said.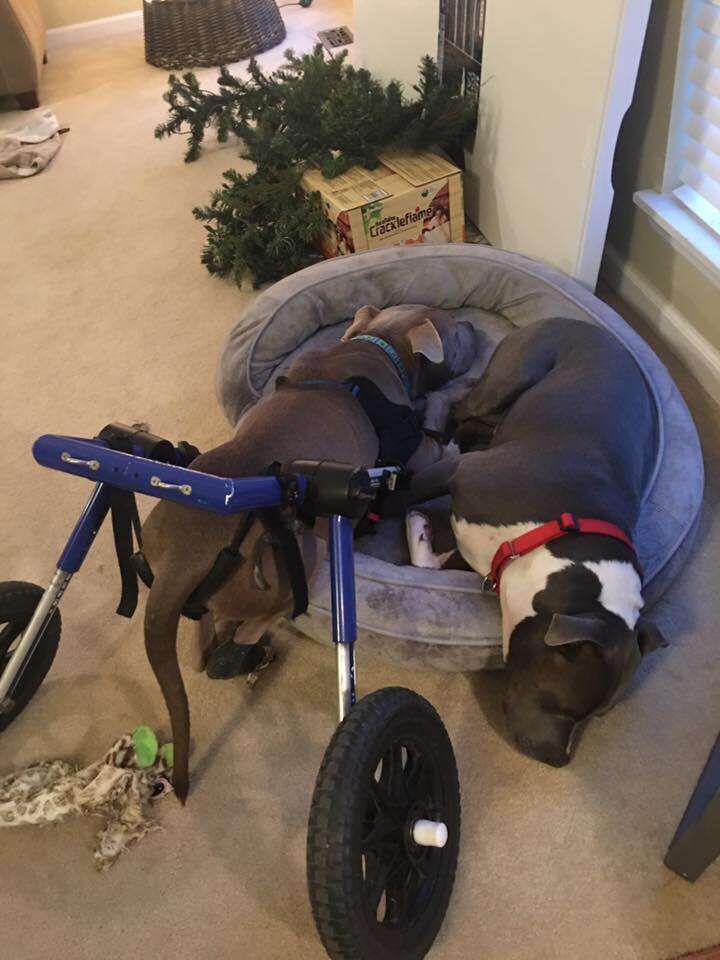 Connor loves all dogs, cats and kids, and would do well in any family who understands his differences and is willing to keep working to help him succeed. Connor is an absolute joy to be around and loves to cuddle and play with everyone he meets, and all he needs now is a loving family to take a chance on him.