Senior Dog Who Lost His Eyes Gets A Second Chance, Thanks To This Cop
"The world can be dark, but he can have a bright life, and that's what my family can ensure he has."
When Janet Kern first set eyes on Barkley, a stray dog that animal control picked up near Atlanta, Georgia, she felt like crying.
Barkley's eyes had ruptured, leaving the 10-year-old dog completely blind. His teeth were also in terrible shape, and his fur was completely matted.
"It was bad," Kern, vice president of Hounds in Pounds, a local rescue group, told The Dodo. "He was matted to his skin. It was just a mess."
Kern took Barkley to the vet to get him cleaned up, and the vet recommended immediate surgery to remove both of Barkley's eyes.
Once Barkley was discharged, Kern put his picture on her Facebook page to find him a forever home — or at least a foster. Not long after the post went live, Kern got a message from Deputy Earl Hanners, who worked with the local police department.
"[Earl] said that he and [his wife] Michelle really wanted to foster that dog," Kern said. "'We've dealt with blind dogs before,' they said, 'and we really want to foster Barkley.'"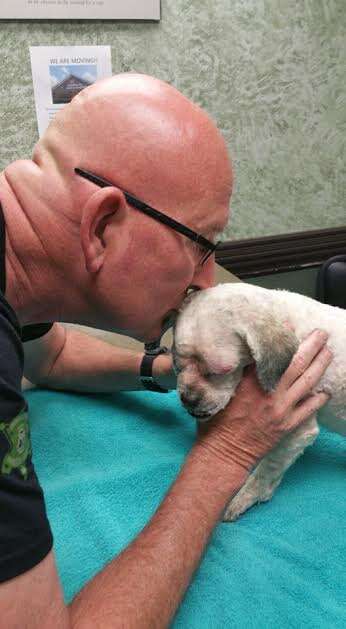 This wasn't the first time Hanners and his wife had taken in a rescue dog. Last month, Hanners picked up Bridget, a puppy who'd been abandoned in a cardboard box on the side of the road, and whom Hanners has now adopted. Hanners also has seven rescue pugs, and he regularly fosters other dogs for Hounds in Pounds.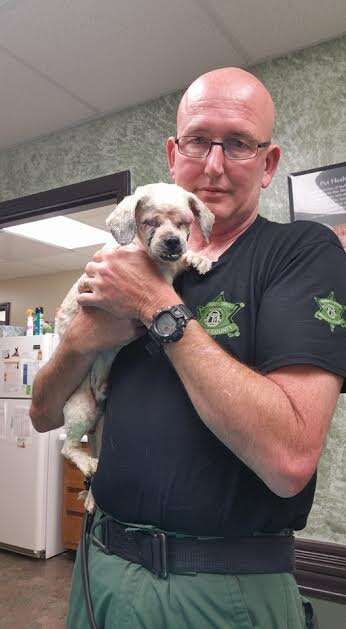 Despite having a house full of dogs already, Hanners knew he had room for one more. In fact, he decided that he didn't just want to foster Barkley — he'd adopt him.
"He's 10 years old, and he lost both eyes," Hanners told The Dodo. "He was not going to be one of those who was going to be popular to be adopted. The world can be dark, but he can have a bright life, and that's what my family can ensure he has."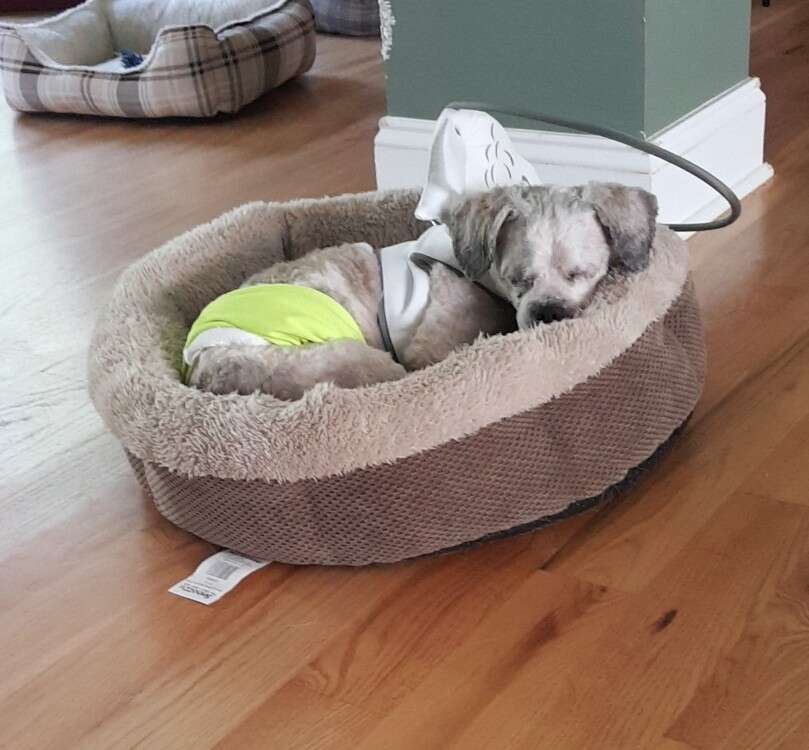 When Hanners went to pick up Barkley from Kern, Barkley was shy and quiet, Hanners explained. But he quickly came out of his shell.
"He's pretty much learned the house," Hanners said. "It only took him a few days. He's just a happy-go-lucky dog. He's always wagging his tail. He's excited to be around."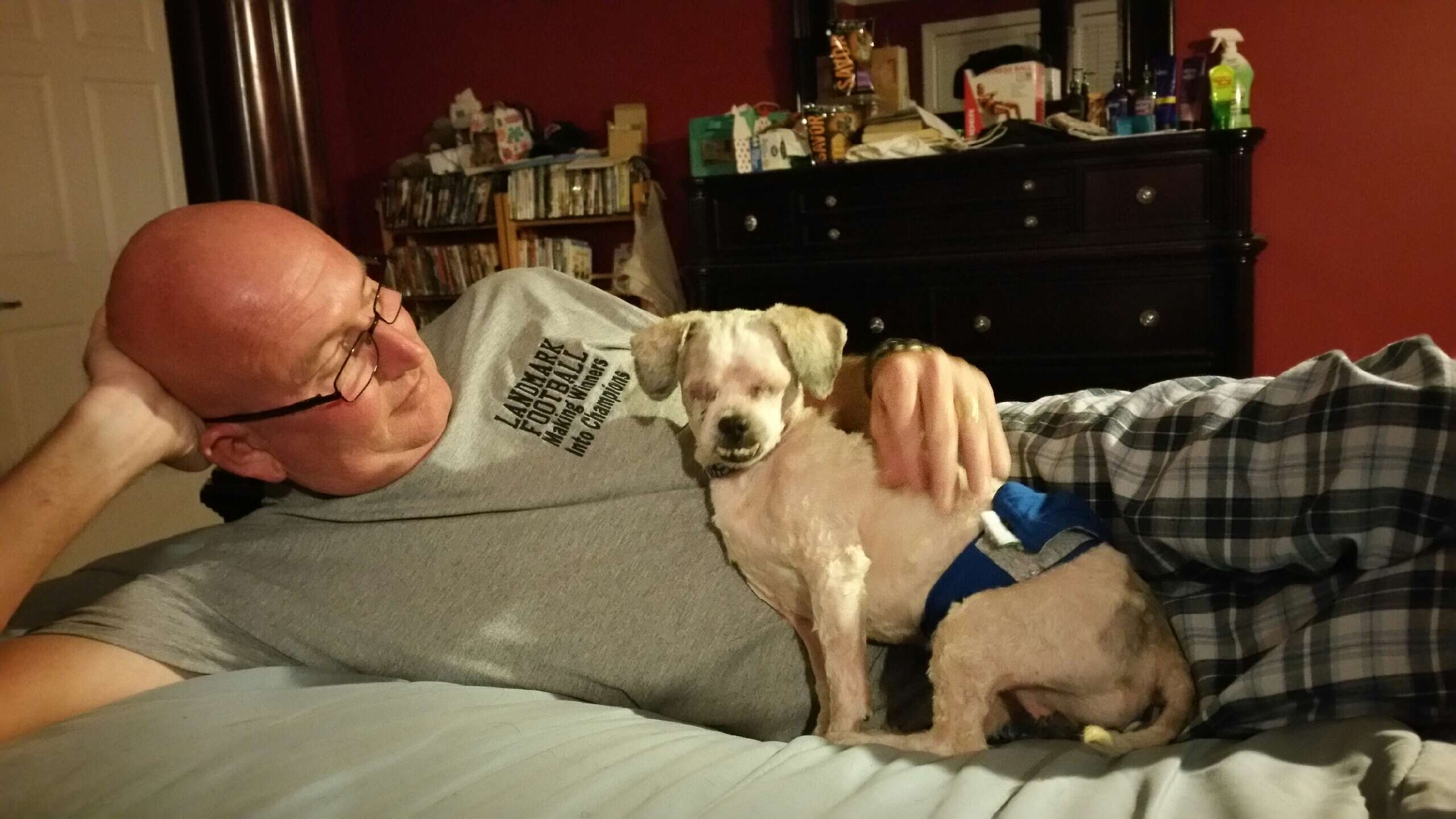 Hanner's other rescue dogs immediately took to Barkley. "They're buddies," Hanners said.
But it's 4-month-old Bridget who formed the strongest bond with Barkley.
"[Barkley] likes to run, even though he's blind," Hanners said. "Bridget will get out there and run with him. When he slows down, she slows down, and she'll wait for him to catch back up. Or if he changes directions, Bridget goes and follows him."
And of course, Barkley adores Hanners.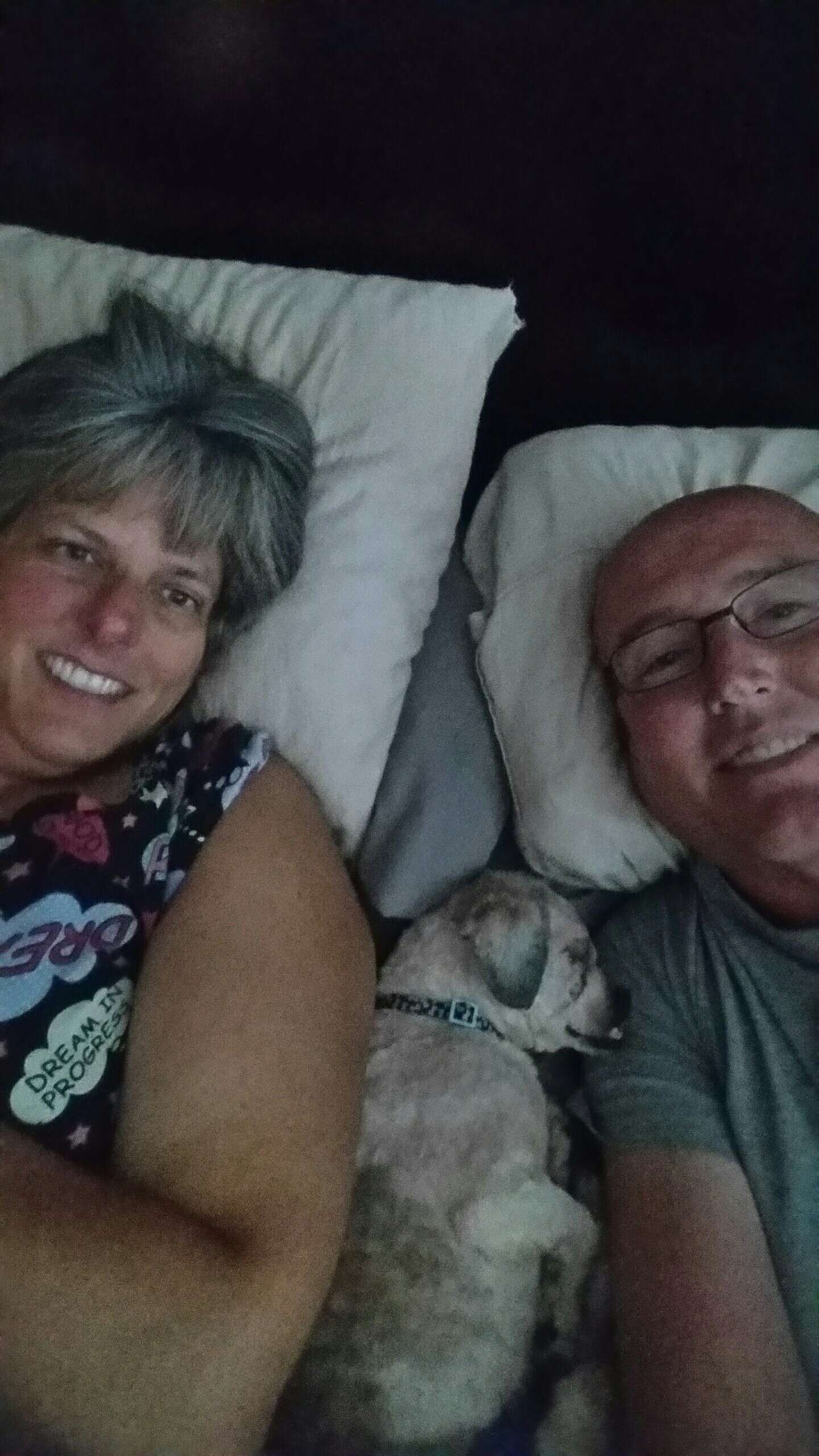 "Normally when I get home, I have to hop on the bed with him for about 15, 20 minutes, let him know I'm here," Hanners said. "And then I just cuddle with him until I can get my uniform off and get into my civilian clothes."
Kern couldn't be happier that Hanners has Barkley, and Barkley has Hanners.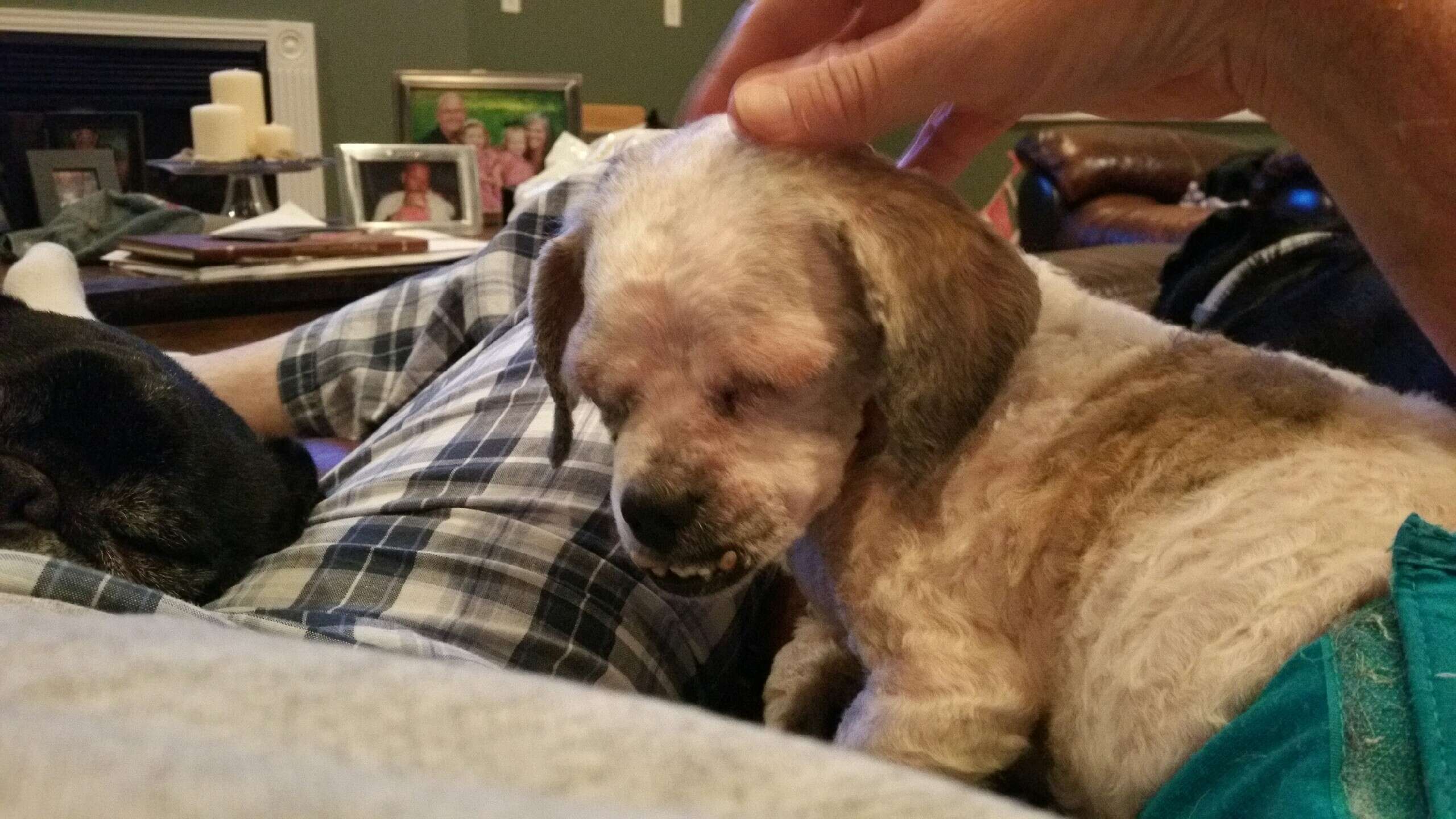 "I don't even have words for how thankful I am," Kern said. "[Hanners and his wife] are so caring, and they have so much love that they give all our foster dogs."