Big Fluffy Dog Casually Interrupts TV Weather Forecast
"My brain was like, 'Did a dog just walk behind you?'"
Being a TV weatherman, you might say Josh Judge is in the prediction business — but he certainly didn't see this one coming.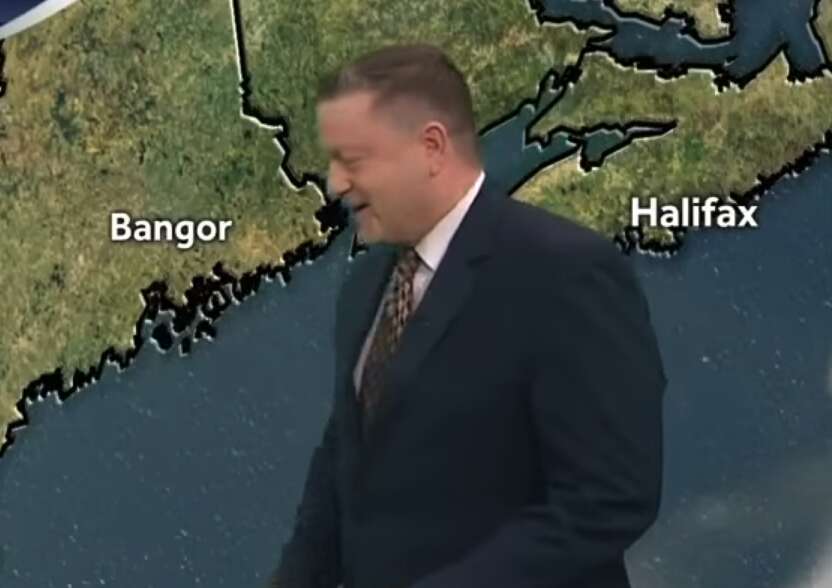 While delivering the weather forecast over the weekend, Judge, a meteorologist for WMUR-TV in New Hampshire, was unexpectedly interrupted.
Smack-dab in the middle of his report, a fluffy encroacher decided to breeze through out of the blue, casually stealing the scene. This, of course, was not part of the script.
"It was very early in the morning and all I knew was that as I'm doing the weather, I suddenly see a dog walking behind me," Judge told The Dodo. "My brain was like, 'Did a dog just walk behind you?' I had to pause for a microsecond to make sure that's what I had just seen!"
Here's video of that sweet surprise:
Turns out, the dog was actually supposed to be in the studio — it's just that no one had told Judge.
Bella, as the lovable Newfoundland dog is known, belongs to Judge's colleague, weekend news anchor Amy Coveno. She'd brought her in that morning to be featured in an upcoming report about veterinarians, but evidently Bella decided to grab some screen time early.
"I was terrified that Josh would be mad at me or that I would get in trouble at work," Coveno told The Dodo. "But Josh is a PRO. We've worked together for 10 years and he made her part of the forecast."
Bella clearly has no regrets. And ultimately, the incident actually turned out to be the best part of the newscast.
"Our viewers seemed to really enjoy the surprise," Covena said.