Everyone knew how much Charlie Beehler loved his cats — so after his sudden death earlier this year, people came together to give Beehler what they knew he would have wanted: loving homes for the animals he had so loved.
"Charlie was instantly killed when ran over by a driver on narcotics," Jennifer Andersch, a cat lover who has worked with animal rescues in the area of New Jersey where Beehler lived, told The Dodo. "His medically fragile wife died of a broken heart shortly after."
Andersch, who moved to Myrtle Beach after she retired a few years ago, is still connected to the New Jersey animal rescue scene. And when she heard about what had happened, she knew she had to help.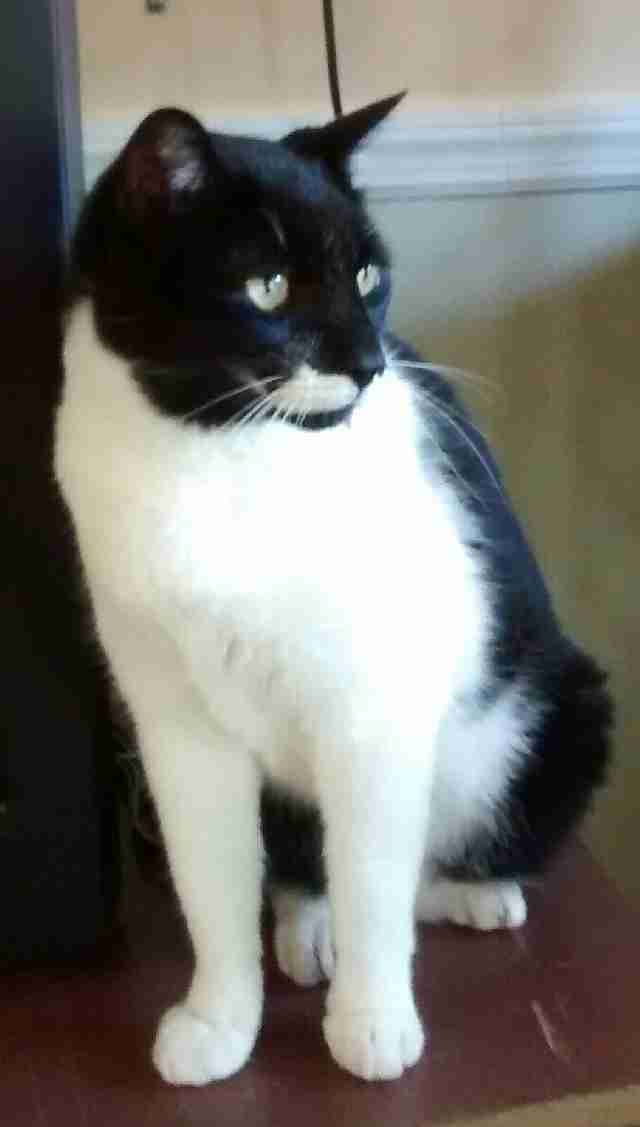 While neighbors came together to find temporary foster homes for the cats, Andersch helped publicize the story through a Facebook page — Save Charlie's Angels — so that the cats, who are all roughly between the ages of 4 and 6, could find forever families. "Thanks to coverage from the media, donations and the shares of Facebook fans, several of the cats found homes," Andersch said.
But two of the cats, WooWoo and Smokey, the ones who are shy, are having a hard time finding families.
"Every day more and more humans share Smokey and WooWoo's story, and those shares are critical to finding a family," she wrote on the Facebook page, hoping the story goes far enough to find these cats homes.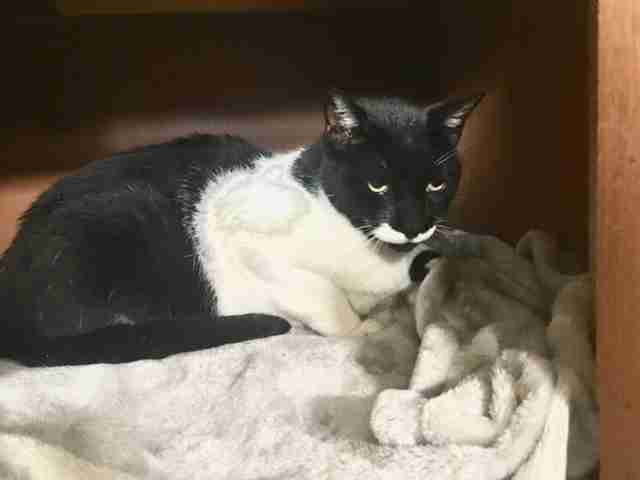 "I heard through the grapevine about what the neighbors were doing and basically got involved because this type of situation would be my worst nightmare," Andersch, a self-proclaimed crazy animal lover, said. "In the rescue world you see this type of situation often."
WooWoo, a handsome 5-year-old tuxedo cat, was living on his own outside when Beehler found him and started feeding him. Just a few days after he took WooWoo in, Beehler was killed. WooWoo was so close to having a real home, and even though he's timid at first he loves being pet and lying by sunny windows.
Smokey, a beautiful gray and white cat who is about 5 years old, is a little shy around people he doesn't know at first, but warms up quickly when there's a whiff of a treat.
Both cats are social and would be happy to join households that already have cats.
"We just have these last two left," Andersch said. "Our intent is to get them adopted before the holidays ... They deserve real families!"