This pit bull mix is totally bewildered by the bed she just received.
That's because the 5-year-old pup has spent her whole life in a concrete lot, behind a chain-link fence.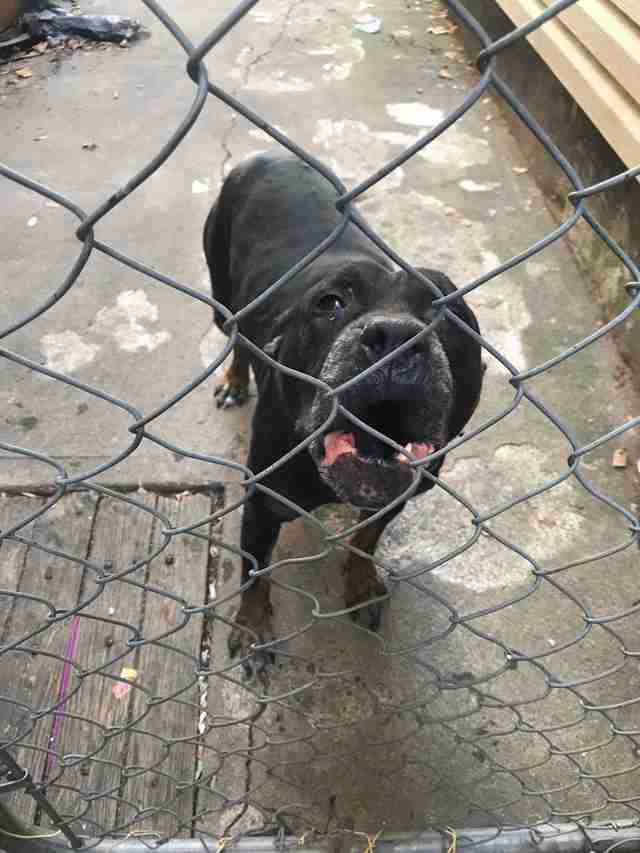 The dog, who is now known as Kayseeboo, had no idea there was any other kind of life — until recently.
Her former owners, who had kept her outside, finally surrendered her to the shelter. The people at Fur Friends in Need, an animal rescue organization in New Jersey, were determined to find Kayseeboo a forever home, and a foster home while she was waiting.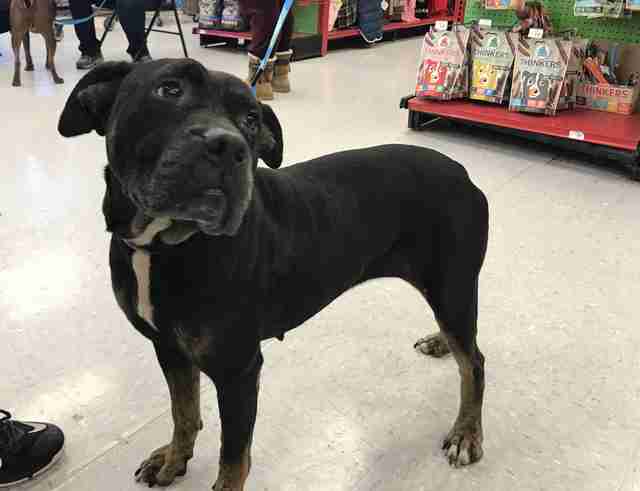 Kayseeboo got all checked out at the vet. They discovered that she had an ear infection and skin infection, and it looked like she'd been used for breeding.
"When I met her I knew I had to foster her," Millie Acosta, who has been fostering Kayseeboo for the past two weeks, told The Dodo. "She had a bath that was an hour long ... there was so much dirt it was as if she never had a bath in all her life. We let her run around and she did not know how to play — she was just happy to be running. She knew she was safe."
Kayseeboo seemed like she just couldn't believe her luck — and this was only compounded when she met the other foster dogs at her foster home and started befriending them. She had no idea life could be so varied and interesting.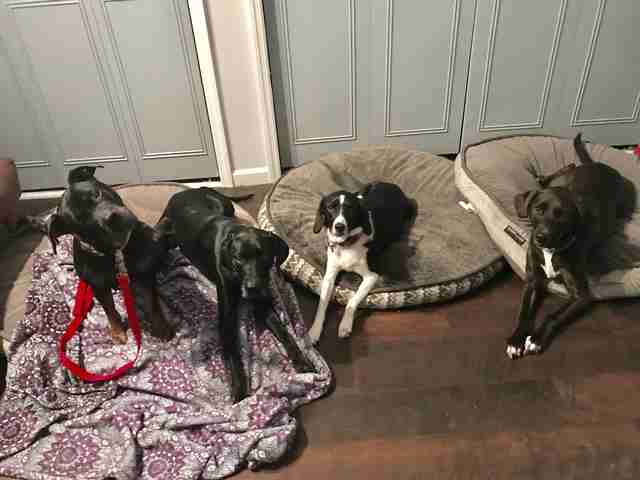 Then, Acosta let Kayseeboo lie on some soft dog beds and furniture. She seemed doubtful for a moment since she'd never been on something soft before. But soon Kayseeboo was snuggling right in.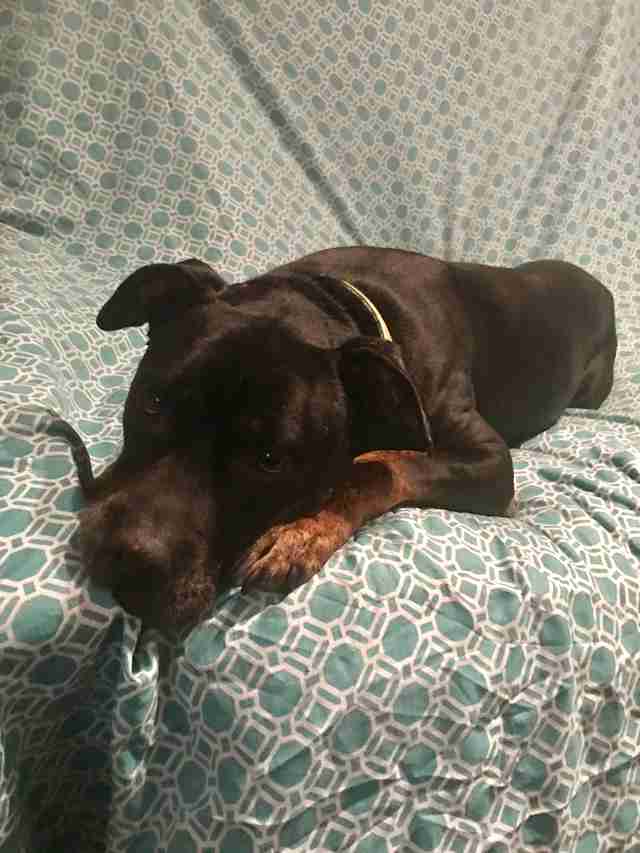 "She has been adjusting great to being in a home, being with other dogs, and getting lots of love and attention," Acosta said.
Kayseeboo has discovered recently just how much she loves belly rubs.
Acosta has been teaching Kayseeboo how to play fetch, something that seems new to her.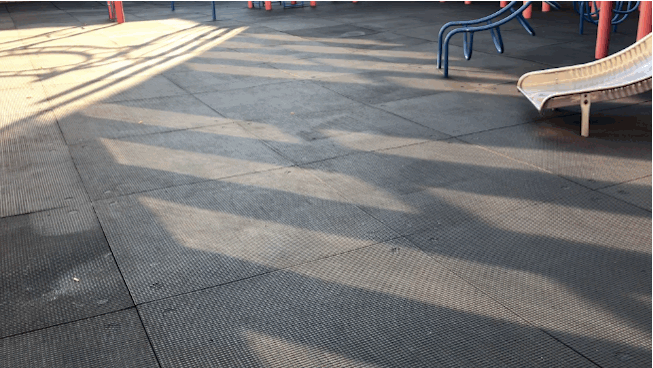 Millie Acosta
And she's realized that she loves fetch — even if she doesn't totally get it yet.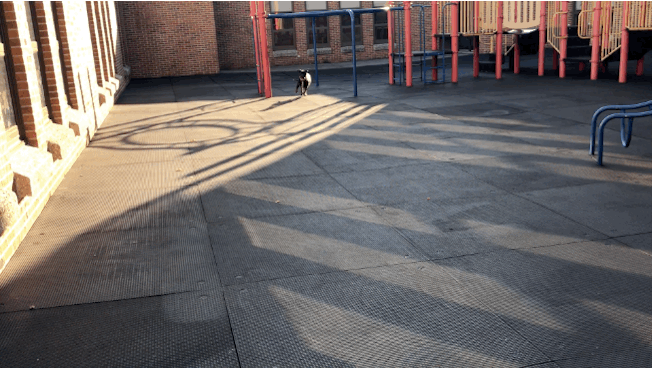 Millie Acosta
"She would do great in any home," Acosta said. "She is calm and gentle. She yearns for affection and loves someone that will give her belly rubs all the time ... She is a very special dog with a forgiving soul. We do not know her past but we can make sure her future is full of love."