Dog Who Lived Outside Is So Grateful To Be Sleeping In A Bed For The First Time
"You could just see the look on her face that she was so comfy and happy to have her own bed."
Nala was rescued from a dirty, trash-filled backyard in Detroit where she spent all of her time. She was never allowed to go inside, and since she was only around 5 months old when she was rescued, it's possible that she had spent her entire life living outside. Despite the way she was treated, Nala only wanted love, and when her new family adopted her they were determined to give her all of it.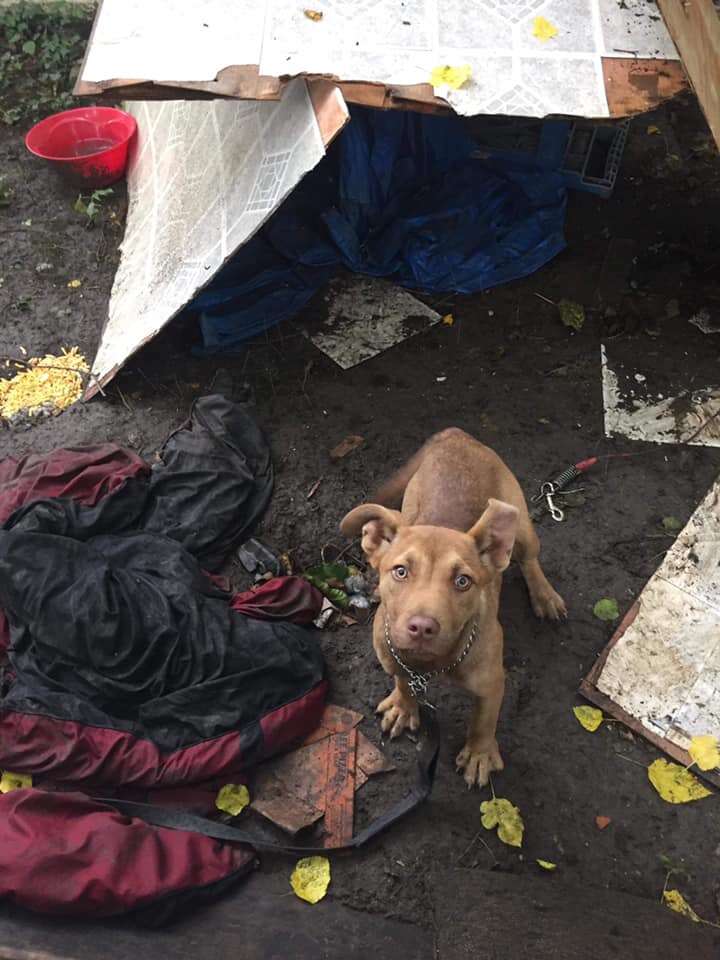 When Nala was first rescued and rushed to a nearby vet, she was incredibly skinny and dirty, and was diagnosed with worms as well. She was definitely in rough shape, and yet her sweet nature never went away. As she was cleaned up and treated, she just seemed so grateful that someone was finally taking care of her. Often, dogs who come from not-so-great situations are scared of people, but Nala seemed absolutely thrilled to meet everyone who came her way — and when it was time for her new family to take her home, they were so excited and hopeful to see how she would adjust to her new life.
Nala's new family wasn't sure how she would react when they took her home, since it was likely her first time ever really getting to be inside a house. They thought maybe she would be a little nervous or unsure — but Nala quickly proved them wrong and made herself right at home.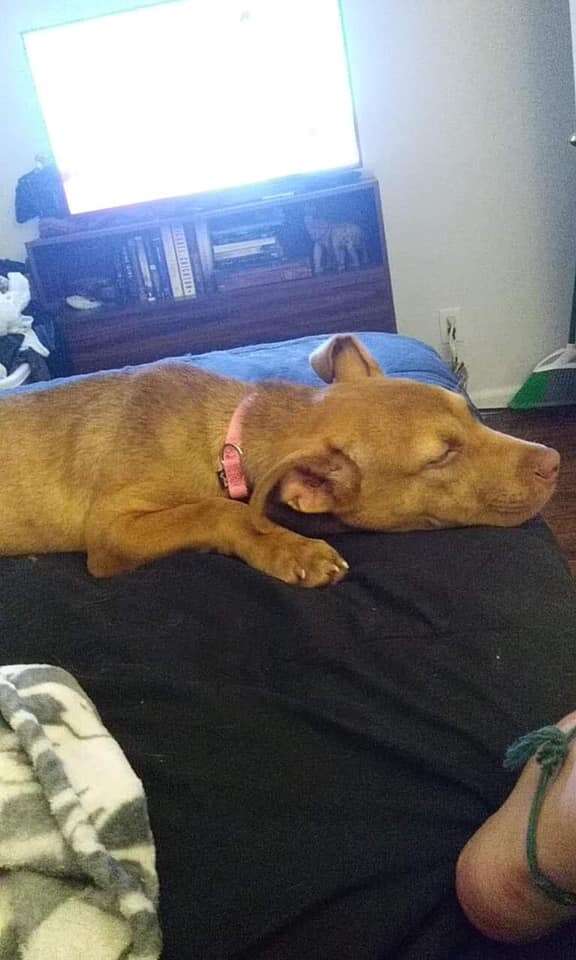 "Nala's tail goes crazy when she's happy," Charley Walton, Nala's new mom, told The Dodo. "It's the first giveaway. She was so excited. She didn't seem nervous or sad. Literally pure happiness."
In her old backyard, Nala didn't really have anywhere soft to sleep and rest, and so it was important to her new family that she have the coziest bed right away. They fashioned her a comfy bed out of blankets, and could tell how thrilled she was to have such a special place to rest.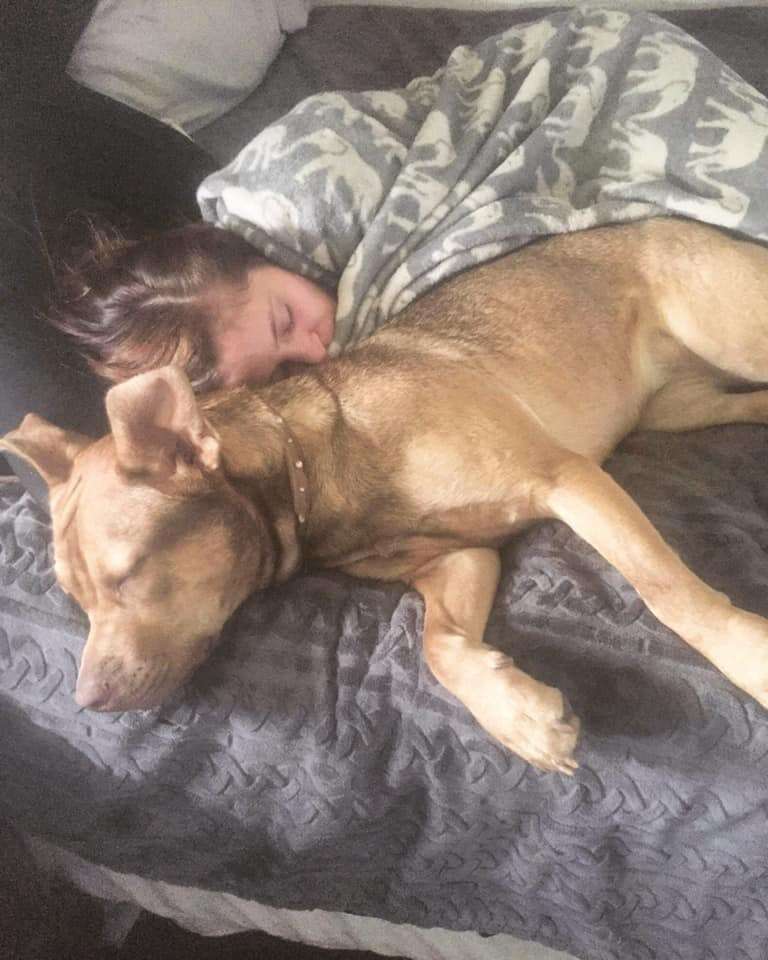 "You could just see the look on her face that she was so comfy and happy to have her own bed," Walton said. "Right away she stretched out."
Later that night, Nala migrated over to her new parents' bed — and realized she loved that even more. Now, she sleeps cuddled up in her parents' bed every single night, so she can be both comfy and close to the people she loves so much.
"She's spoiled rotten with love now," Walton said.
Nala has been with her new family for several months now, and can be found snuggled up somewhere soft every chance she gets. She also loves cuddling with her parents, playing with her baby sister and running around and getting into trouble with her dog sibling, and it's clear that she definitely wouldn't trade her cozy new life for anything in the world.