Sweetest Mother Dog Has Waited 2 Years For A Family
All of Juju's nine pups got adopted — but no one chose her 💔
Two summers ago, Juju the stray pit bull delivered her nine puppies on the floor of a busy Texas shelter.
Mysti Boehler, founder of StreetsToSheets Animal Rescue, pulled the homeless little family and brought them to her rescue, where Juju could nurse and raise her pups in a much more comfortable place.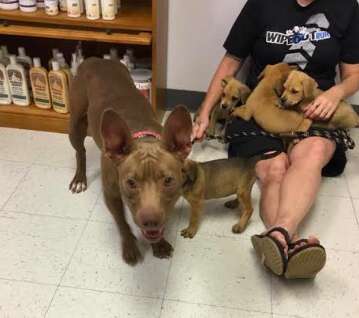 When Juju's adorable pups were old enough, families scrambled to adopt them — but two years later, their sweet mom is still at the rescue waiting for her forever home.
"She is so deserving," Boehler told The Dodo. "She's the most perfect girl. I can't understand why she gets overlooked."
Incredibly outgoing and playful, 4-year-old Juju loves children and is great with dogs of all sizes, Boehler said.
Playing with toys is one of her favorite things — but nothing beats spending time in the water. Her eyes light up when she sees a water hose, and she darts around in the water with the biggest smile on her face.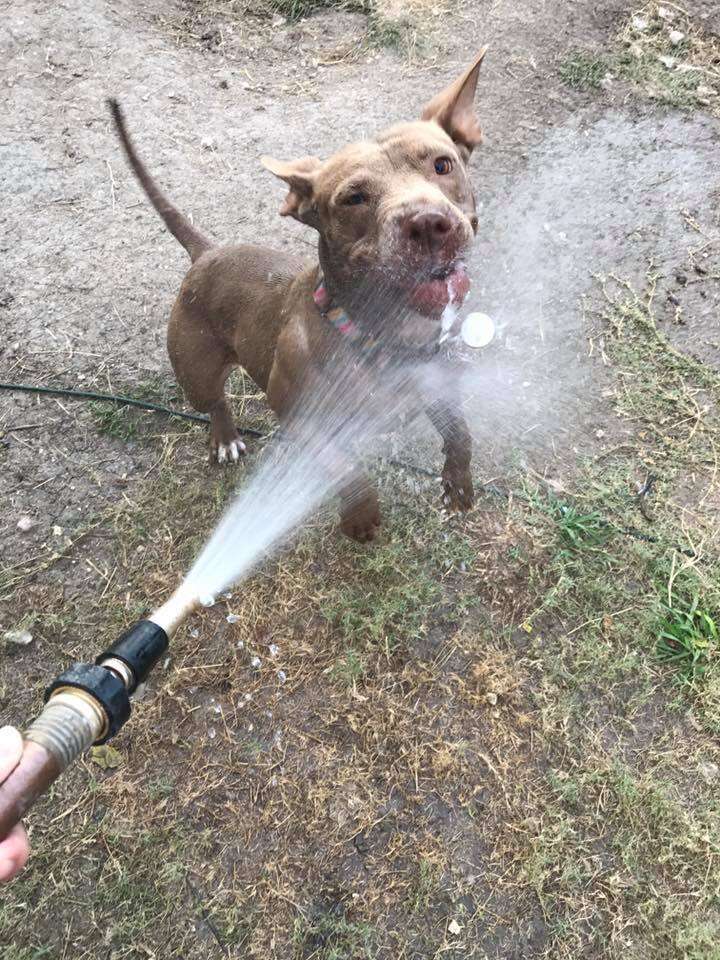 "She absolutely loves playing with the hose and going in the swimming pool," Boehler said. "If she sees water, she's there!"
When Juju isn't looking to play, she loves snuggling and spending time with people.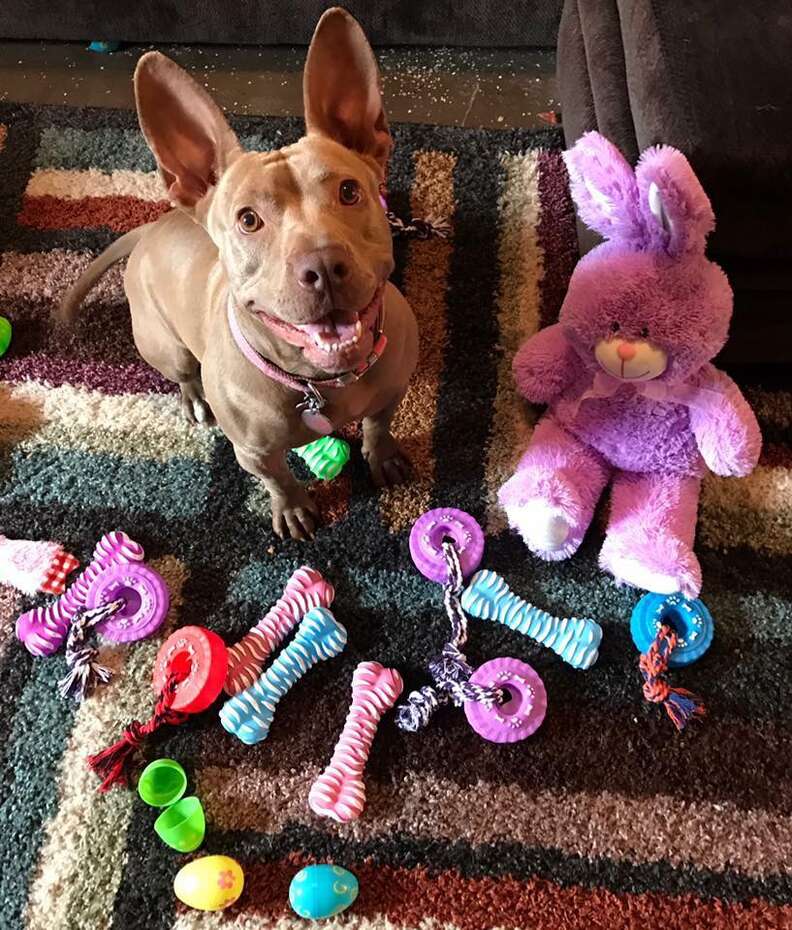 On holidays, Juju usually goes home with Boehler for extra cuddles and treats — but hopefully, this year, she will find a forever home for the holidays.
Luckily, the Texas rescue doesn't mind traveling far distances to meet with out-of-state adopters.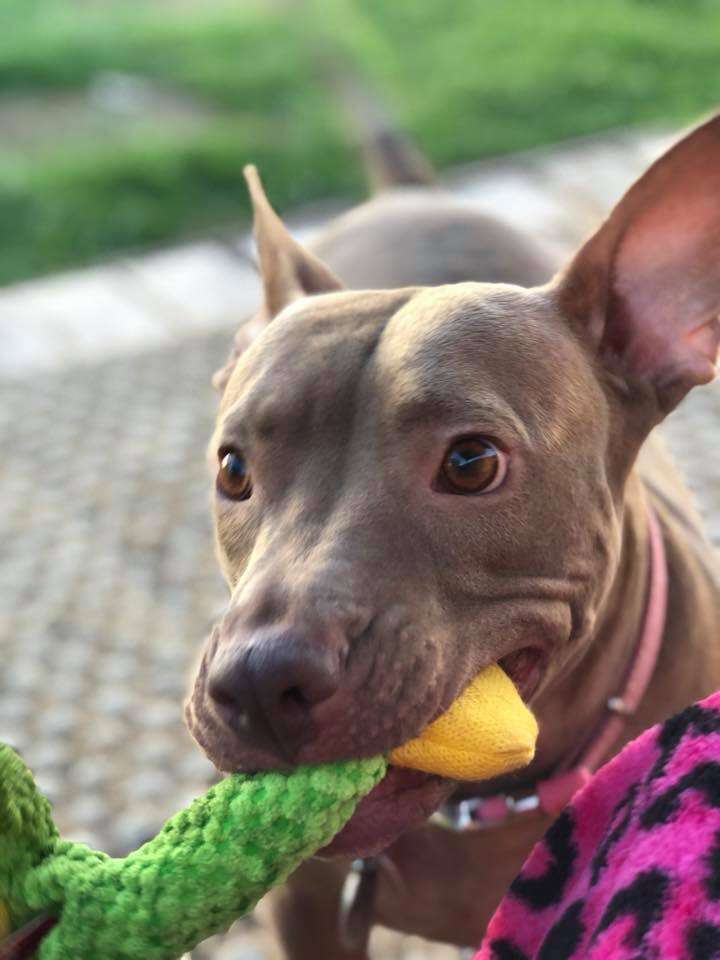 "We drive the dog there ourselves for the home check, then stay there for a few days to help everyone settle in," Boehler said. "For the perfect home, we'll go anywhere."
It would mean everything to Boehler to find a home for Juju, who has been waiting so patiently for her happy ending.
"Last Christmas, Juju slept with us in our bed," Boehler said. "It takes weight off my heart knowing she's getting love with us here, but after being such a good mama to her babies, and now being here with us so long, she deserves a family of her own more than anything."