Mom Takes Art Class, Decides To Make Sculpture Of Daughter's Dog
"Bless her soul."
At 19 years old, Jimmy the hound mix has had a long and eventful life. And what better way to celebrate the senior dog's approaching birthday than with a commemorative work of art?
That's what Avigayil Spero's mom thought when she created a likeness of her daughter's dog that is truly unforgettable.
"My mom just retired less than a year ago and started taking art classes, so she sculpted Jimmy," Spero told The Dodo. "What was my reaction? Initially, horror ... then humor."
Nearly two decades earlier, Spero found Jimmy fending for himself on the streets of Jerusalem when he was just a month old. Spero, who survived four bombings before the age of 22, recognized something of herself in the plucky pup, whose life clearly had not been easy either.
Spero brought the puppy home, and the two formed an immediate bond. "I found him shortly after I was injured in a suicide terrorist attack in Jerusalem as a tiny little puppy and he really helped me through tough times," Spero said.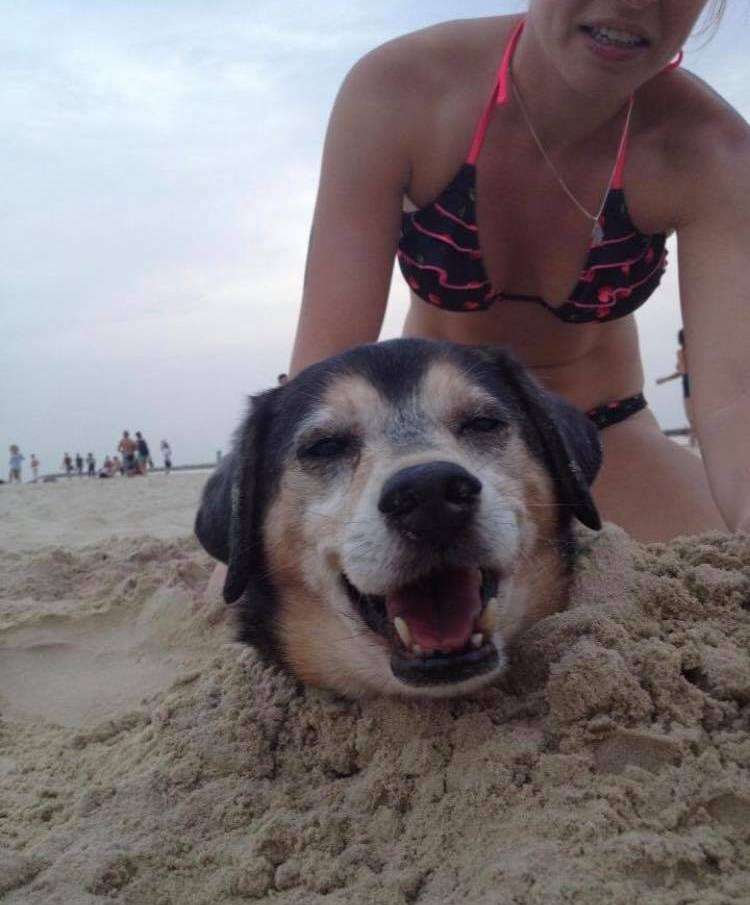 Since then, the two have traversed the globe together, moving from Jerusalem to Chicago to New Orleans before returning to Israel. Spero has seen Jimmy transform so much over the years — but she has never seen a Jimmy quite like her mom's interpretation.
Spero immediately posted photos of the unique sculpture to Facebook, along with the reaction, "Bless her soul and he's so frigg'n creepy!!!"
The post received over 5,000 likes in just a few days, and commenters clearly couldn't get enough. Some were freaked out by the canine likeness, while others offered to pay Spero's mom to sculpt their dogs in a similar fashion.
The sculpture was compared by people on social media to everything from a sloth to the failed "Ecce Homo" restoration, among many other things.
"He looks like he belongs in a Tim Burton movie to me," one commenter said. "Did you get Jimmy from Pompeii?" wrote another.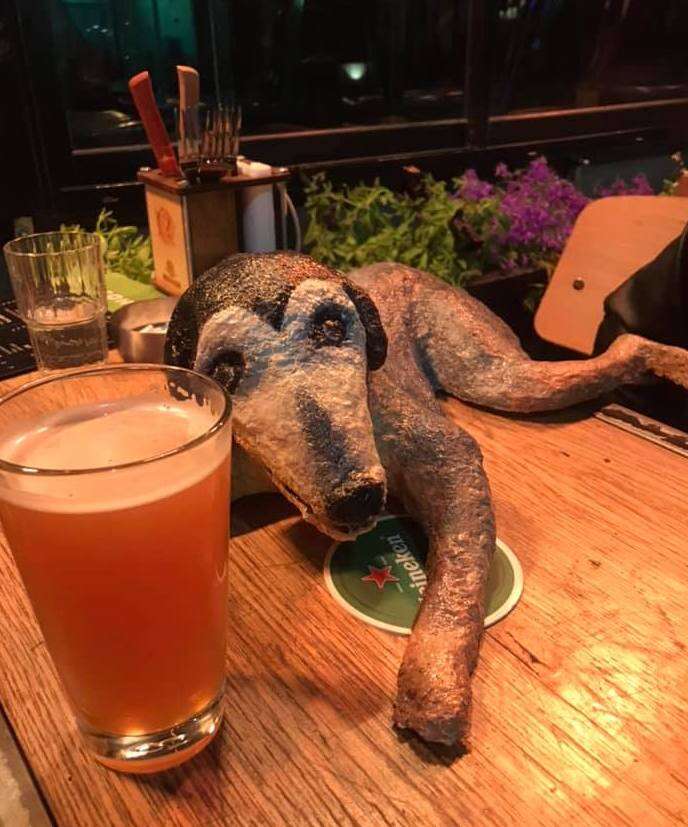 Spero appreciated the effort that her mom put into celebrating her dog, and her mom, too, was pleased with the outcome of her artistic endeavor: "My mom thought it was good for her first time — and it is!" Spero said. "I just never knew she had such a morbid side to her …"
"He's the gift that keeps on giving," Spero added. "He's constantly freaking both people and dogs out all the time."
Spero has yet to find the statue of Jimmy a permanent place in her home. She wants the artwork to have a maximum impact so everyone can enjoy it. "I rent out the second bedroom in my apartment on Airbnb," she said. "So I'm thinking to put it somewhere that'll creep anyone who comes in out."
Meanwhile, Spero already has her own way of honoring her dog — one that people might find a little less disturbing:
As for Jimmy himself, Spero is pretty confident that her pup will be around for many years to come.
"He's the Keith Richards of dogs," Spero said. "He'll bury me."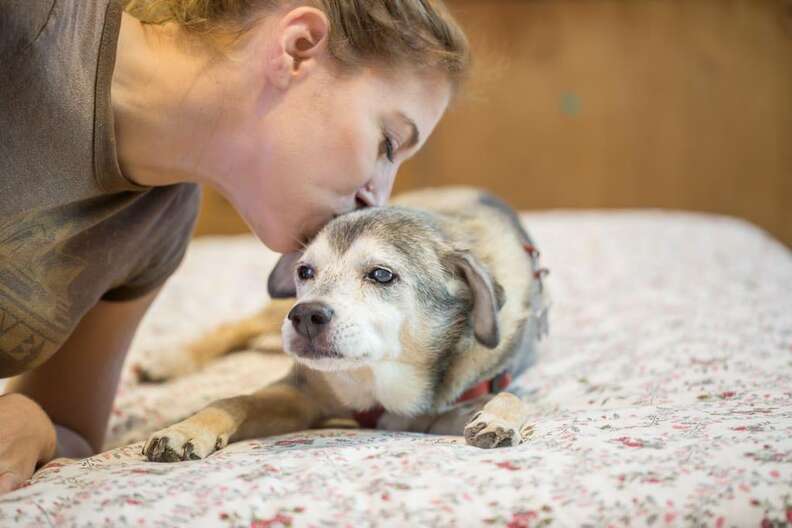 "When there's a nuclear holocaust, the battle for resources will be between cockroaches, Jimmy and Keith Richards," she added. "It will be both very impressive and disturbing."