Shelter Dog Flashes Sweetest Smile To Make His New Mom Fall In Love With Him
"I just knew he was the one. Once they left him at our house, there was no way we were going to say that this wasn't working out."
Milo the dog has the kind of smile that stops people on the street.
"So many people just say that he smiles like a human," Ivy Rylander, Milo's mom, told The Dodo. "A lot of dogs smile, but there's something so big and happy about his grin."
Milo came into Rylander's life five and a half years ago. She and her partner had just moved to a new apartment in San Jose, California, and they felt it was time to adopt a dog. When they looked at the adoptable dogs on the website of Perfect Dog Rescue, Rylander fell in love with Milo's photo.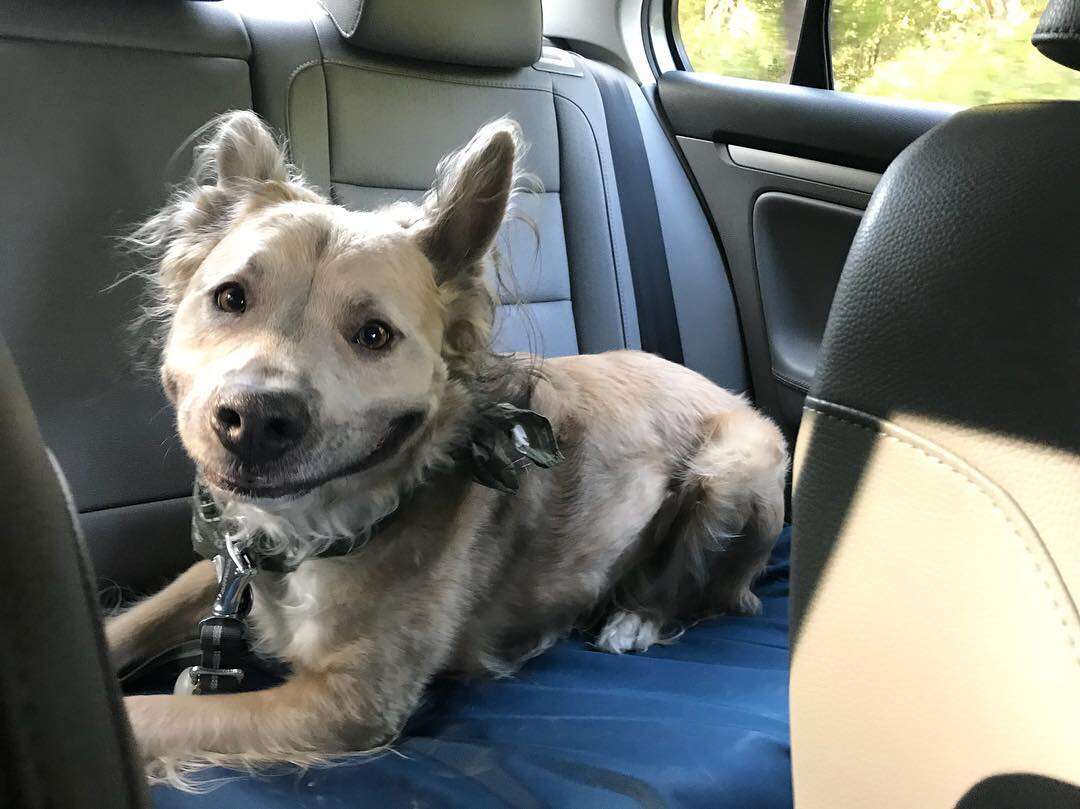 Milo was 8 months old when he was picked up as a stray in California, but no one knows much else about him — besides the fact that he's very skittish.
"He's more nervous than a lot of other dogs, so they actually brought him to our house," Rylander said. "He was really shy, and they had to help him up to the stairs to our apartment."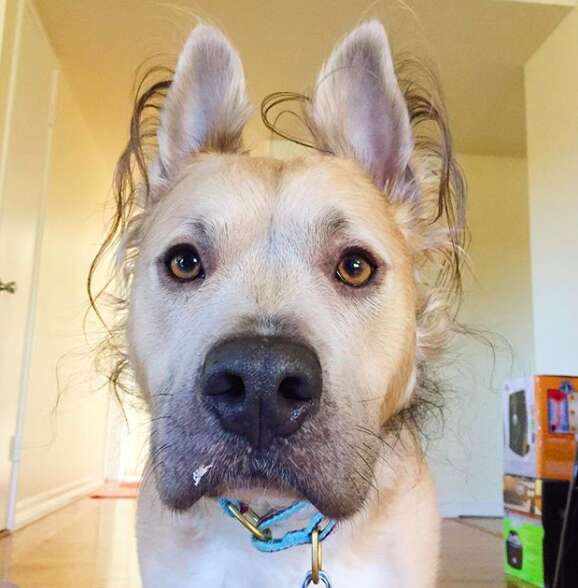 But Rylander wasn't fazed by Milo's nervous nature — she fell head over heels in love with Milo, especially when Milo flashed his signature smile.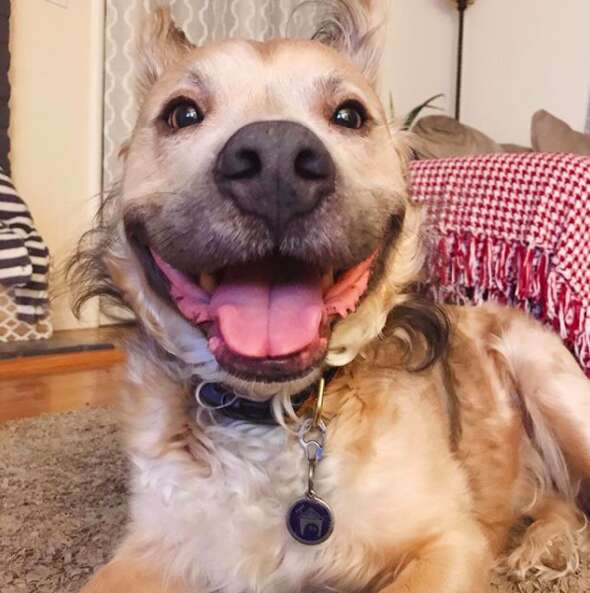 "I just knew he was the one," Rylander said. "Once they left him at our house, there was no way we were going to say that this wasn't working out."
Milo's grin isn't his only distinctive quality. He also has patches of wavy fur. "It kind of wisps out around his neck like a werewolf, and then his tail is curly," Rylander said.
His curls are so unique, it's got everyone guessing about his pedigree.
"The rescue group had done a DNA test," Rylander said. "It came back three quarters Staffordshire and a quarter Lab, but none of us were really sure about that — I've seen plenty of Staffordshire-pit-Lab mixes, and they all have super short hair."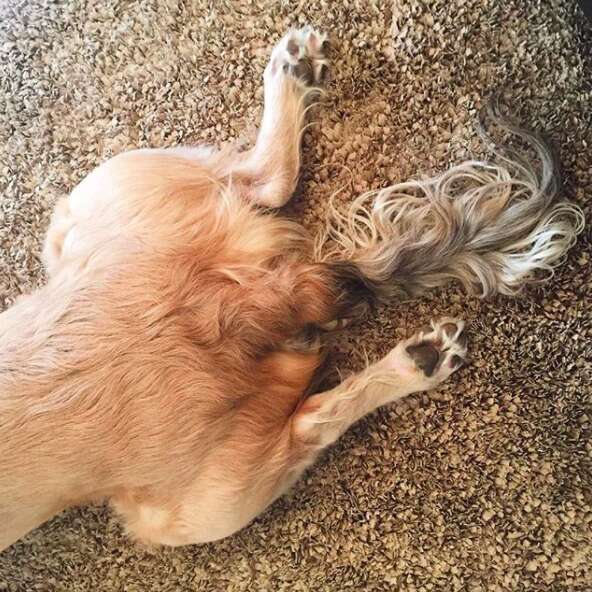 "It's obvious that he has some American Staffordshire in him, and a lot of people just call him a pit bull, but we have no idea what else he is," Rylander added. "People always stop us and try to guess what he could possibly be … so I usually just say that he's part unicorn."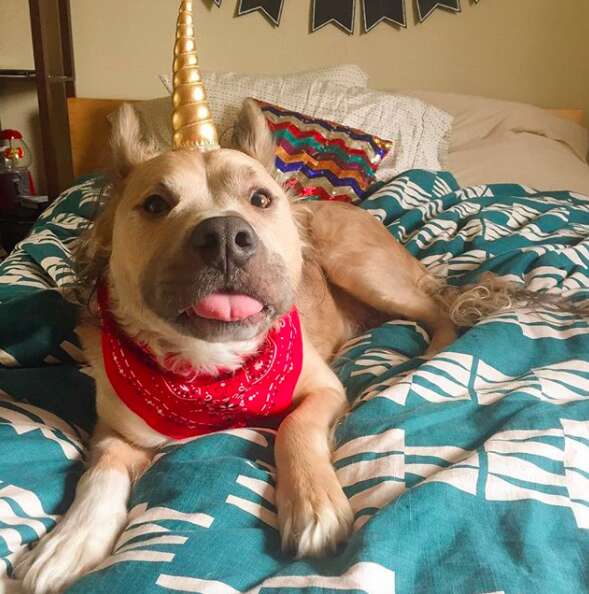 As the years have gone by, Milo's lost a lot of his nervousness — and now one of his favorite things to do is go hiking.
"It's where he's most at peace, and where I'm most at peace," Rylander said. "So we try to go a lot. He's a really good hiker."
Milo also loves hanging out with his cat brother, Finnegan, playing with other dogs, and even allowing Rylander to dress him up in costumes.
"I have a ThunderShirt that he likes, so I think he likes wearing any shirt," Rylander said. "And he'll actually wears hats and glasses all the time too."
But more than anything else, Milo seems to adore Rylander — and the feeling is mutual.
"He's really loving," Rylander said. "Every time I come home, he comes in for a hug. He just squishes right in, and just wants to be embraced. He really makes everything better."
To see more photos of Milo's happy grin, you can follow his
Instagram page
.