Meghan Markle Took This Dog From Shelter Pup To Royalty
She completely changed his life 💗👑
Three years ago, Guy the beagle was sitting in a Kentucky high-kill shelter just days away from being euthanized.
He was found wandering all alone in the woods — and despite only being 3 years old, no one wanted to adopt him, and his owners never came forward to claim him.
But luckily for this little dog, a lot has changed since then. He lives in a fancy cottage on the grounds of Kensington Palace — and this weekend, he'll become the newest furry member of England's royal family as his mom, Meghan Markle, ties the knot with Prince Harry.
Markle adopted Guy back in 2015 after meeting him at an adoption event at a pet store in Ontario, Canada. A Dog's Dream Rescue had just pulled him from the high-kill shelter that week, and he had arrived just in time for the event.
"He was just sitting there with those big beagle sad eyes, looking so depressed," Dolores Doherty, founder of the rescue, told The Guardian. "He was irresistible."
At the time, Doherty had no idea that Markle was a famous actress — until she had to make an appointment with Markle's security guards in order to do the required home check.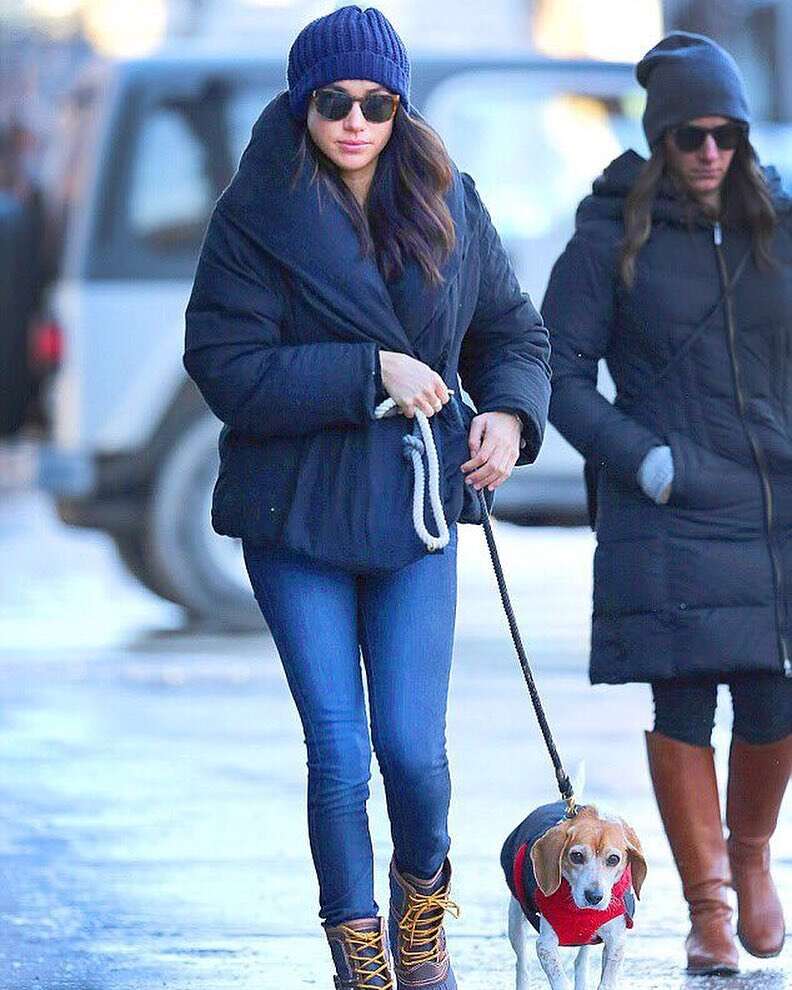 Guy officially went home with Markle soon after, and he quickly became the star of her Instagram account.
He was often seen snuggling on the couch with Markle's other rescue pup, Bogart, and was regularly spotted by photographers while he and his mom were out on walks in Toronto.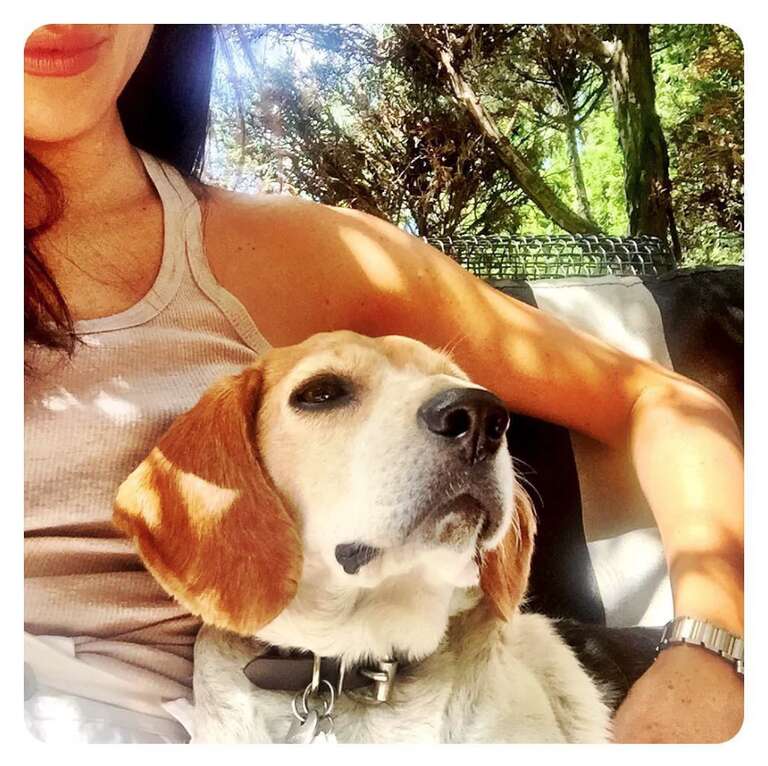 Guy moved to the UK with Markle in November — and the royal family has welcomed him with open arms ever since.
On Friday, a day before the wedding, he was spotted riding right alongside Queen Elizabeth in an escort vehicle on their way to Windsor Castle for some tea.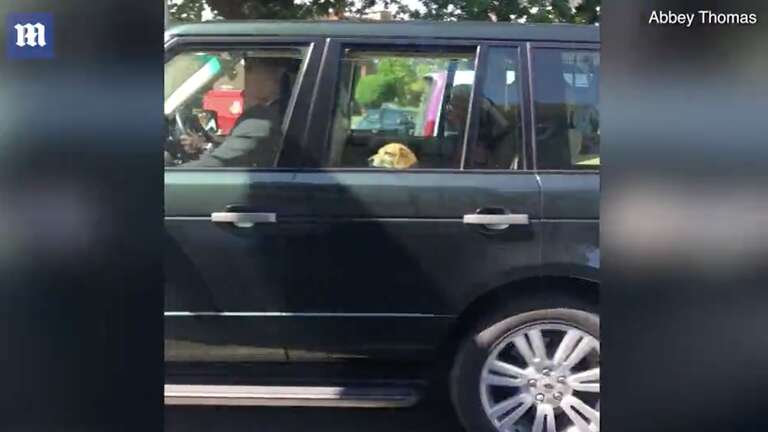 For a little shelter dog from Kentucky, it doesn't get more royal than that.