'Ferocious' Dog Saved From Dog Meat Festival Learns To Trust People Again
She's gone through so much — and needs the best home.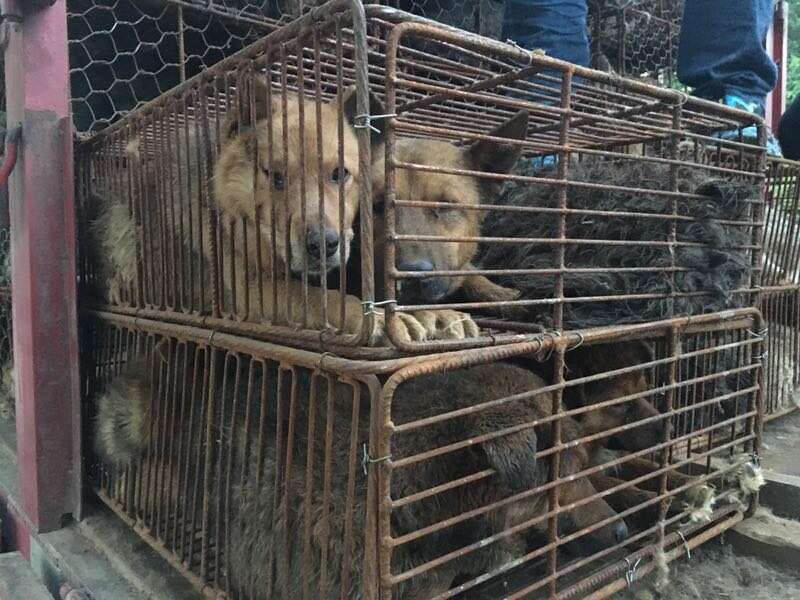 "These dogs go through days of transport with no water, and [there was] extreme heat at that time," Jeffrey Beri, founder of No Dogs Left Behind, a rescue group that saves dogs in China, told The Dodo. "They're packed in cages on top of each other … and by the time they're out, their immune systems are so beat up."
Some dogs had been plucked off the streets as strays; others were former pets who'd been stolen from their owners. But Huanghuang had a slightly different story.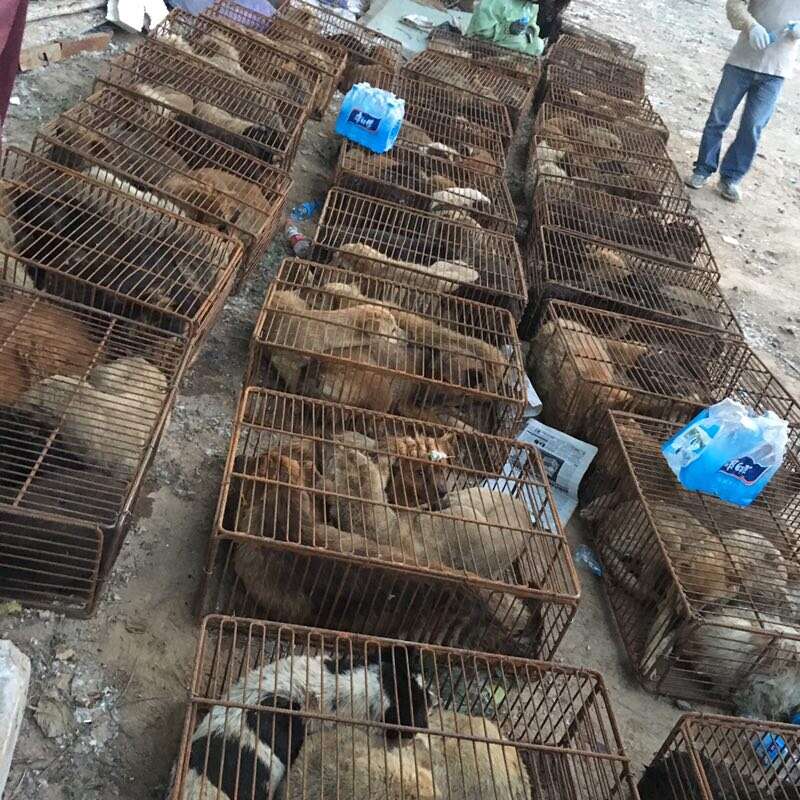 The team at No Dogs Left Behind believes Huanghuang had once been used as a guard dog, but was eventually sold to a local slaughterhouse, where she was probably beaten and traumatized while she waited to be killed.
"She was raised and fed to sell [at] a good price," No Dogs Left Behind wrote on Facebook. "As a loyal dog protecting and loving the family, Huanghuang would never understand why her owner sold her to be tortured and slaughtered."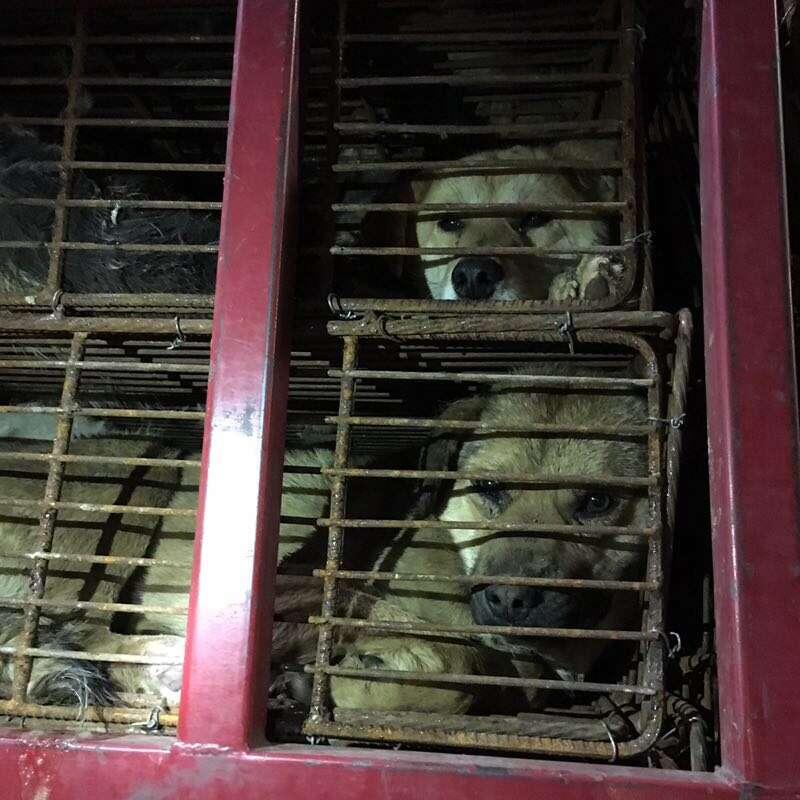 Before the dogs got to Yulin, help came in a remarkable way. Local activists managed to stop the truck and prevent it from driving any farther. Then they asked the driver for documentation showing ownership of the dogs — but of course, he wasn't able to provide it.
After this, the activists started unloading the cages and moving the dogs to a temporary holding facility in Hunan, China. But sadly, they ran into trouble. Many dogs were sick, and due to the overwhelming number of animals at the facility, illness spread.
"The dogs were dying — literally, 50 dogs a day were dying," Beri said.
No Dogs Left Behind stepped in to help by implementing a strict quarantine system. Then they moved the surviving dogs to a shelter in Beijing, China.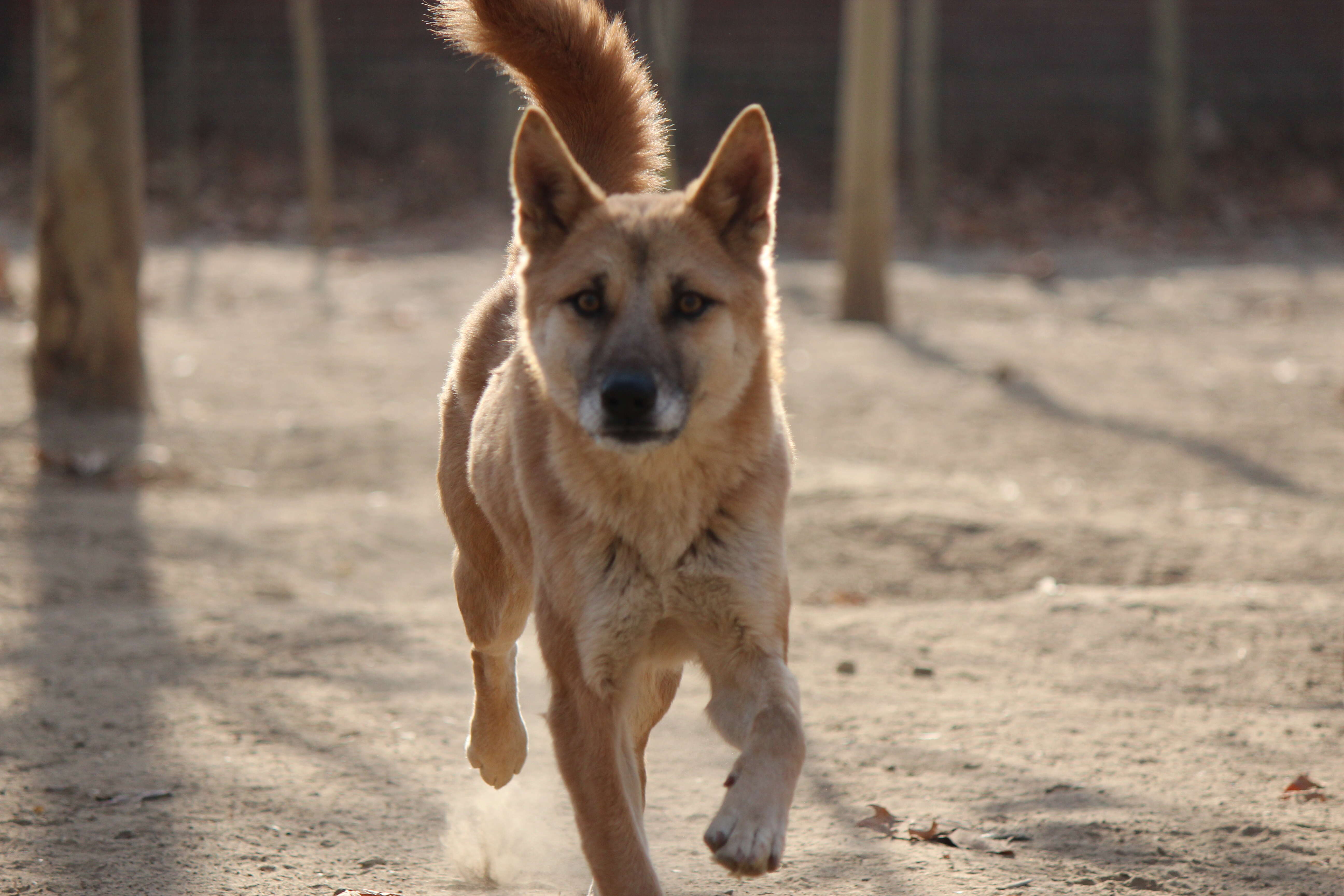 Even though there were hundreds of dogs, Beri specifically remembers Huanghuang, who was very aggressive at the time.
"Huanghuang was dangerous to humans and dangerous to dogs," Beri said. "She had to be blow darted [with a sedative] because she was so ferocious."
Yet Beri and the others refused to think of Huanghuang as a lost cause. Instead, they spent months rehabilitating her and getting her used to people.
Six months later, their hard work paid off — Huanghuang was a completely different dog.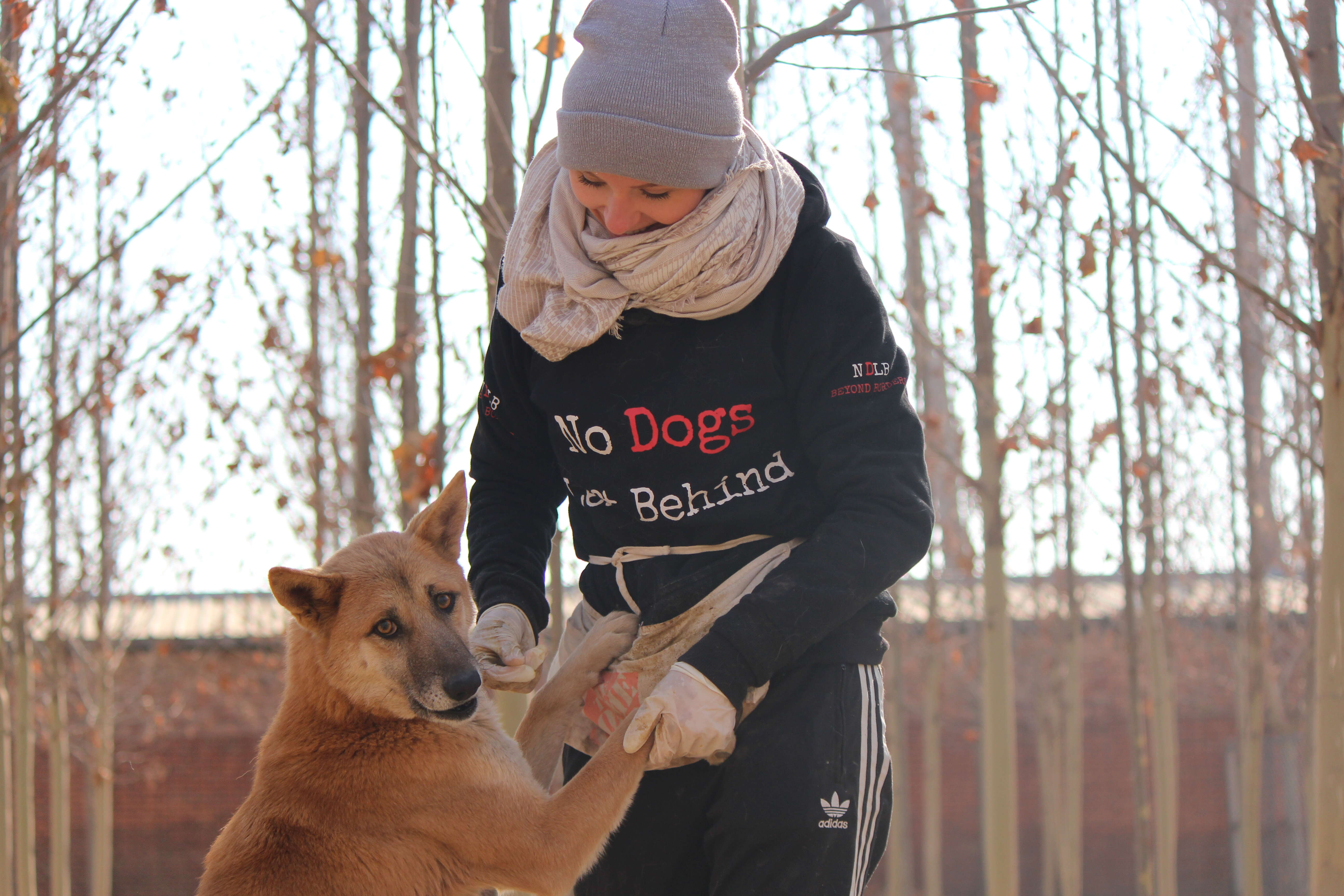 "She's a big lovebug now," Beri said. "She's smart, beautiful and such a great soulful dog. She's got piercing, beautiful eyes."
"It's taken months and months and months … over a year for her to trust humans again," Beri added. "She's cautious when you go into her pen, but once you go in there, and you have some treats and she gets to know you, she's so excited to see you."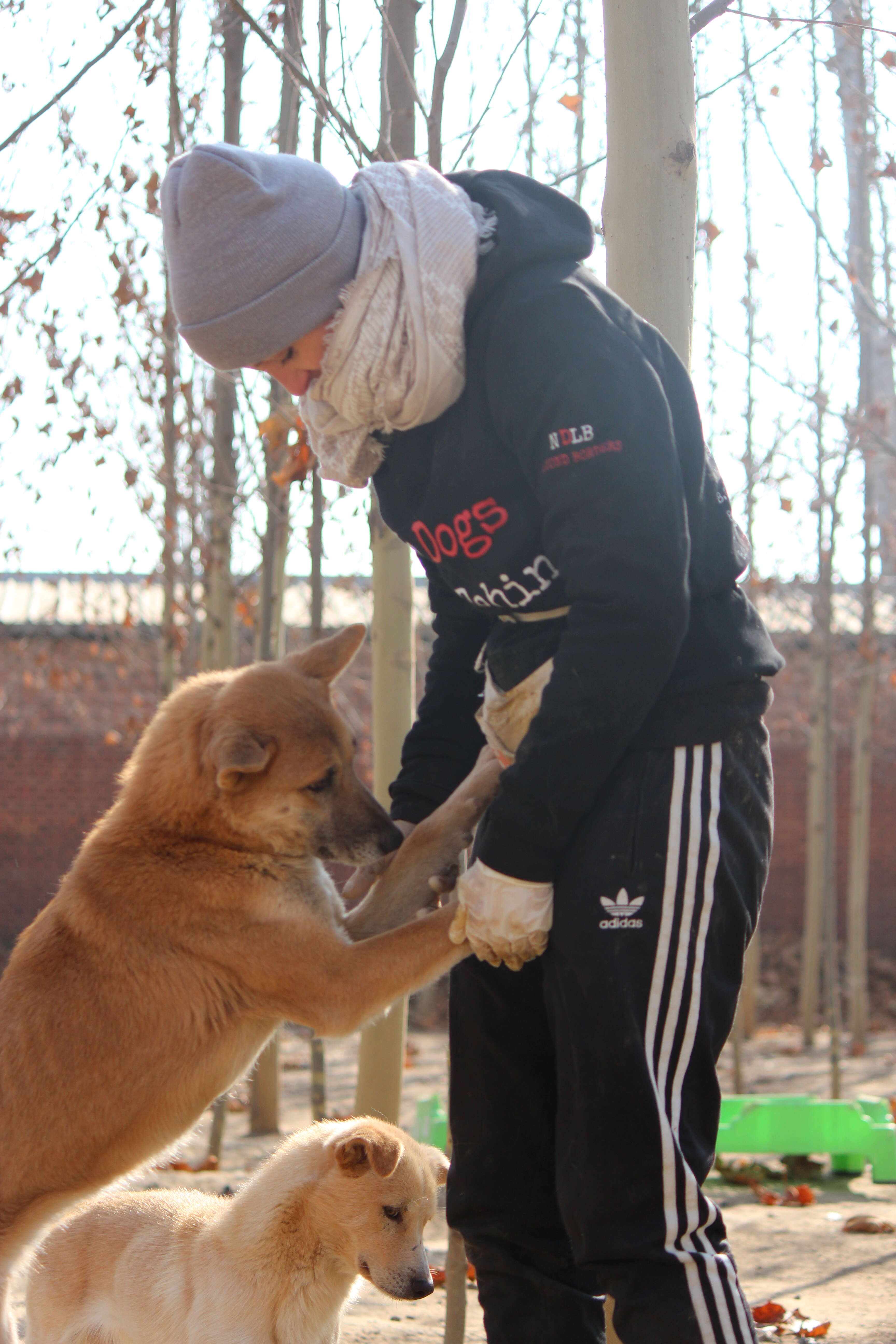 But Huanghuang still needs one thing — a home. She's currently still in Beijing, but the team at No Dogs Left Behind is willing to send her to any part of the world where she'll have a loving family. Beri believes the best home for her would be one without any other dogs.
"She's such a happy dog, and she has a desire to please," Beri said. "She's come such a long way."
Huanghuang isn't the only one looking for a home — over 200 other dogs, many of whom were rescued from the same truck as Huanghuang, also need families. If you'd like to adopt Huanghuang or another special dog, you can contact No Dogs Left Behind. You can also help by
making a donation to this organization
.