Last April, Chrissy Beckles and a few coworkers were walking by a beach in Puerto Rico when they saw something move in a pile of trash — a puppy. When they moved closer, they realized there wasn't just one puppy, but three.
"It was a really sad scene," Beckles, president and founder of The Sato Project, an organization that rescues street dogs in Puerto Rico, told The Dodo. "They were literally sitting in a pile of garbage. There was no food source, no water source and it was a hot day."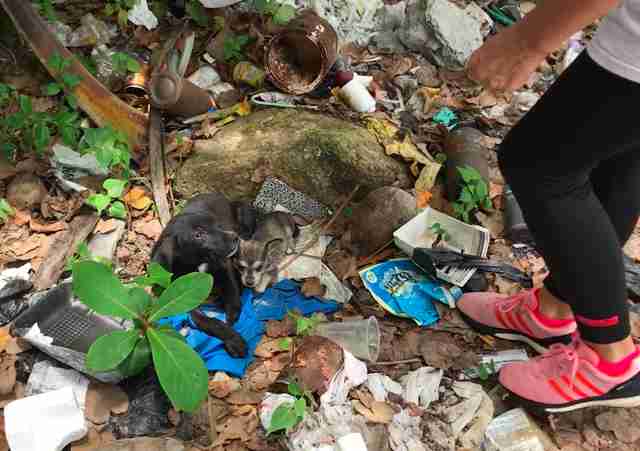 The three puppies looked to be around the same age, but one puppy, named Maximus, was larger than the others, and he didn't look related to them.
"I don't know whether they were dumped together, or they just kind of found each other," Beckles said. "But he [Maximus] was just kind of the big brother, and they were all very, very bonded. It's definitely an illustration of how these doggies look out for each other."
But Maximus needed help — urgently. When he moved around, Beckles noticed something seriously wrong with his back legs.
"I kind of stood him up to see if he could walk, and he was very wobbly," Beckles said. "He was kind of moving sideways, a little bit crab-like, rather than moving forward. I can't even imagine what kind of pain this little doggy was in."
Maximus, however, didn't seem fazed by the pain — he was more concerned with the other puppies. "He kept going back to his adorable charges," Beckles said.
But Beckles and her team scooped up Maximus and the other puppies and rushed them to the vet. At the clinic, an X-ray revealed the extent of Maximus' injuries.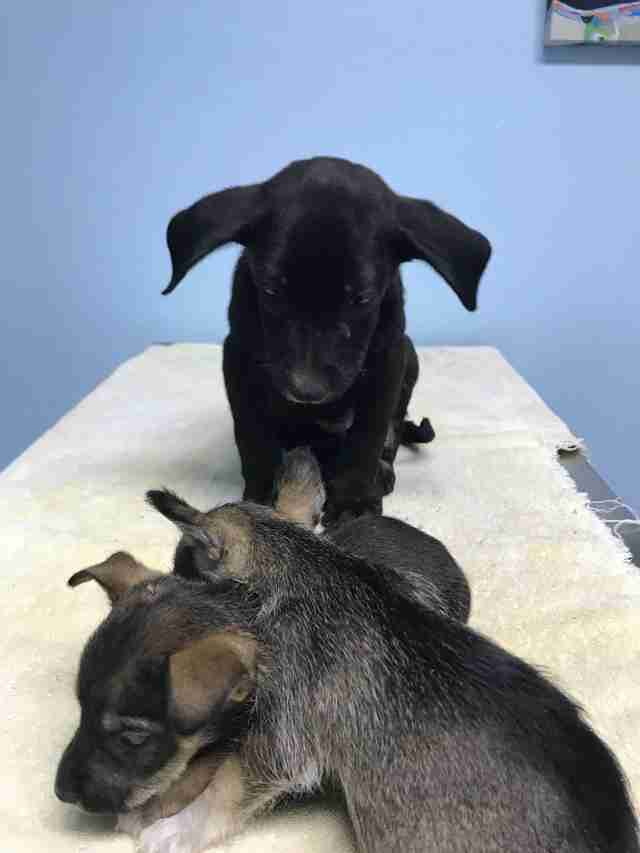 "Very sadly, he had two broken back legs, and on one leg, pretty much every single bone was destroyed," Beckles said. "The worst of it was his femur, which had kind of been snapped in half, and was completely out of alignment with itself, so it wasn't a clean break."
While no one will ever know exactly what happened to Maximus, Beckles believes a car hit him, and the wheels went straight over the puppy's legs. At his exam, the vet wasn't optimistic about saving his legs.
"At that point, the vet said to me, 'This does not look good. This is a doggy with two badly broken back legs. We can put a cast on him, but I think there's too much damage. He's potentially going to lose one,'" Beckles said.
Beckles, her coworkers and the vet team put their heads together to figure out the best solution. They eventually decided to put soft casts on Maximus to help his bones heal — but no one was sure if and how he'd manage to get better.
"His soft casts were changed weekly, and he was X-rayed on a biweekly basis," Beckles said. "The vet staff were incredible. They kept a really, really close eye on him."
About five weeks later, Maximus' casts came off — and Maximus eventually learned to walk again.
"He's about 35 pounds now, and he's beautiful," Beckles said. "He's such a happy, happy guy — he really, really is. His rehabilitation has been pretty much nothing short of a miracle."
Since leaving the vet clinic, Maximus has been living in foster care — and next weekend, he'll be flying to the United States to meet his forever family.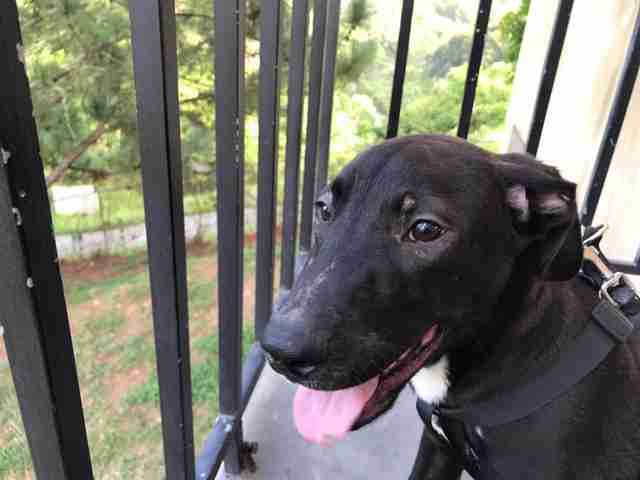 "He's going to be able to swim in the ocean with his new family, and they're going to take him to water therapy as well to help strengthen his legs," Beckles said. "We're over the moon."