Cat With Terribly Matted Fur Dumped At Shelter Overnight
He couldn't even walk, but he looks like a whole new cat now ❤
No one can say for certain where this cat came from, but it was clear from his condition that he'd been suffering from months, if not years, of severe neglect.
And now authorities are looking for answers.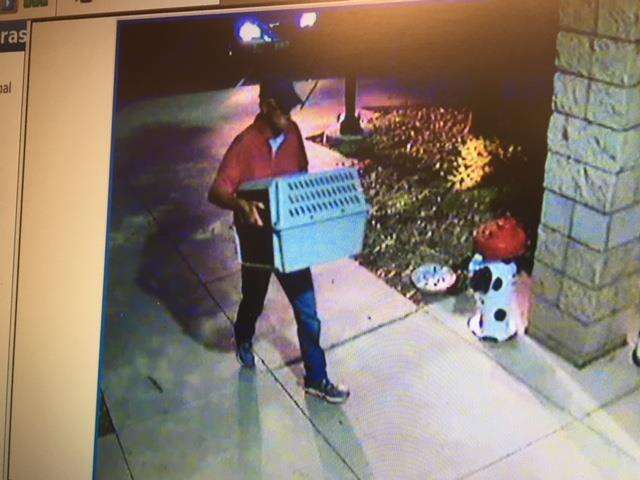 Nevada's Douglas County Sheriff's Office this week posted an appeal for the public's help in identifying a man who, early one morning last week, abandoned the cat in a pet carrier on the front porch of a local animal shelter.
The shelter was closed at the time, but the moment was captured on surveillance camera.
Sadly, this sort of covert discarding of animals is nothing new for staffers at Douglas County Animal Care & Services. Upon arriving to work that morning, a few hours after the man had left, they knew right away what had happened.
"We saw a carrier outside our door. Being an animal shelter, that usually means one thing: somebody has dumped their animal on the front porch," Liz Begovich, the shelter's supervisor, told The Dodo. "So we brought the carrier in and looked inside."
No one could believe their eyes.
"All we saw was a matted mess," Begovich said.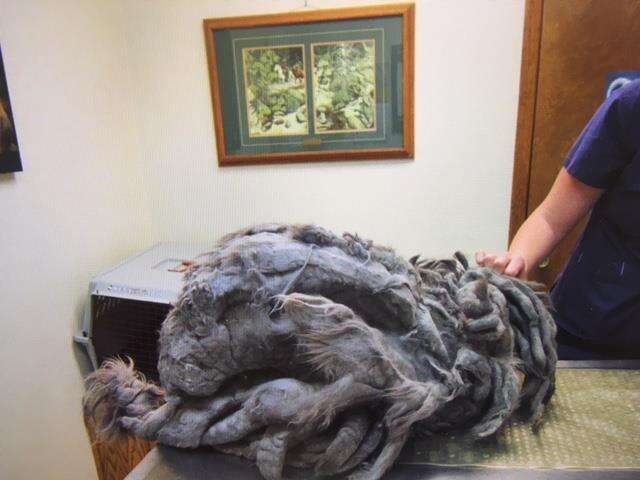 At first, Begovich thought the matted creature was a dog. It was difficult to tell just by peeking inside.
"We couldn't turn him around because of the way he was shoved in the carrier," she said. "So we took the top off and thought, 'Oh my gosh, it's a cat!' I've never seen a cat in that sort of condition."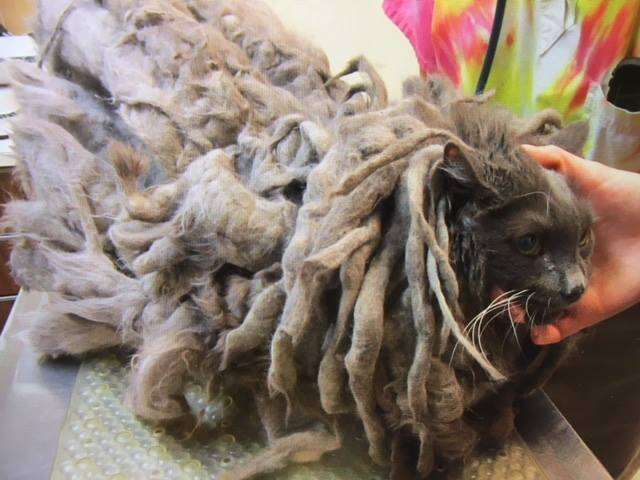 The cat's fur was so densely encasing his body, he was unable to move at all. It was clear that he'd been living like this for quite some time, presumably with someone watching him be imprisoned by his overgrown coat.
"He couldn't even take a step," Begovich said. "I'm guessing that wherever he was, he had his food and water right in front of him. There was just no way for him to move."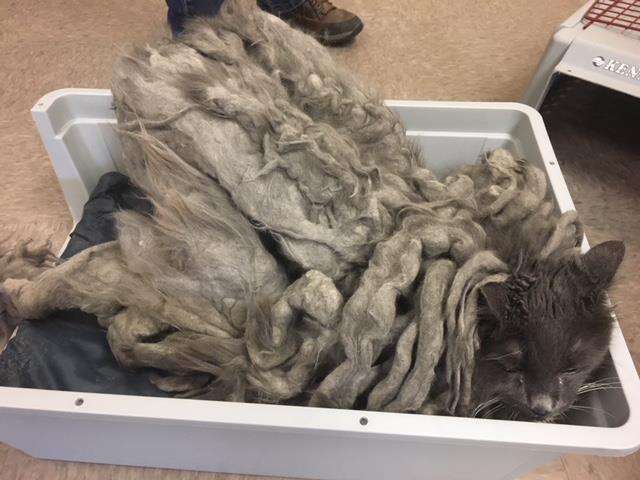 Begovich is reluctant to speculate if the man seen abandoning the cat is the person responsible for neglecting the cat all this time, but his decision not to stick around or provide any information certainly raises red flags.
"Normally, when someone leaves an animal after hours, there's usually more to the story. It's typically not a Good Samaritan who found an animal on the side of the road," Begovich said. "We would really like to know the backstory. There could be other animals in this house, wherever this cat came from, who are in the same condition."
With any luck, the truth will come out — but at least this cat was now in good hands.
"We immediately took him to the vet where they sedated him," Begovich said. "They shaved about 4.5 pounds of hair off of him. It filled a full-size kitchen trash bag."
The cat, who has since been named Bob Marley, is now free of his matted confines.
Removing all that fur, however, revealed that Bob had another problem, albeit a bit less pressing. At 22.6 pounds, he's quite overweight. Suddenly being able to move, however, it was clear that Bob already felt like a whole new cat.
"Once the hair was off, he was walking around," Begovich saild. "I saw him looking up at the counter thinking, 'I can jump up there.' I thought, 'No you can't.'"
But with any luck, Bob someday will be able to — though he'll need a helping hand to get there.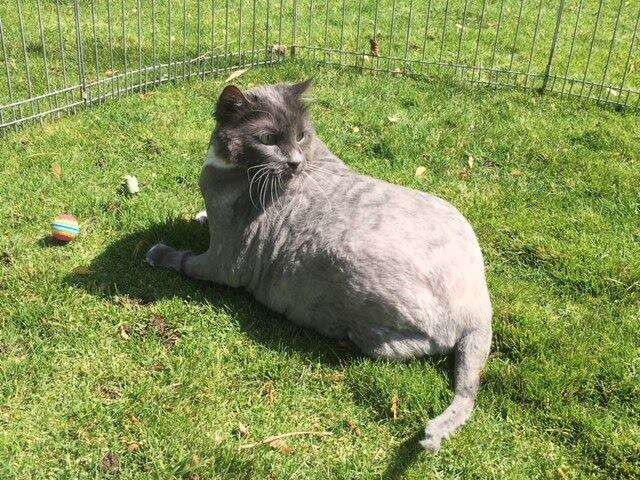 The sweet-natured cat, thought to be around 10 years old, is currently available for adoption at Douglas County Animal Care & Services, where staffers are hoping to find a loving owner who'll assist him in getting his weight in check.
After all Bob has been through, he deserves nothing less: "He's got many years ahead of him," Begovich said.
Meanwhile, folks with any information on who abandoned Bob are encouraged to contact the Douglas County Sheriff's Office.