Dogs Left In Parking Lot Were So Matted They Couldn't Move
There were nine of them left in two tiny boxes — but they look SO much happier now 😍🐕
Last Monday, two wire crates stood unattended in the parking lot of Furry Friends Refuge in Iowa. Each kennel was so full of dogs that there was little space for the animals to move.
The wire walls weren't the only thing trapping the small white dogs — their movement was restricted by their matted fur, so they could do nothing but wait for someone to notice them.
Luckily, a shelter staff member spotted the nine terrified animals while making her morning rounds, and help couldn't have arrived at a better time.
"After taking them in and getting them checked over, these guys were in clear need of help," Furry Friends Refuge posted on Facebook. "Most were matted to the point that it was pinching their skin, fleas were buried in the matted fur, and a number need dental care and treatment for ear infections."
While the circumstances surrounding the dogs' abandonment remain a mystery, staffers with the West Des Moines shelter are working hard to find out where the neglected pups came from.
"We do believe that there are more dogs where these came from and are working with law enforcement to investigate," shelter manager Andrea Touzani told The Dodo. "We do know that they came from either a backyard breeder or hoarding situation."
It was immediately clear to staffers that the frightened dogs had no idea how to react to being pet or held. But once freed from their heavy coats, the dogs seemed more at ease in their new surroundings. They even seemed to enjoy the attention — at least a little.
"They are all under-socialized, but making great strides toward becoming people social," Touzani said. "They all really liked being brushed at the groomer."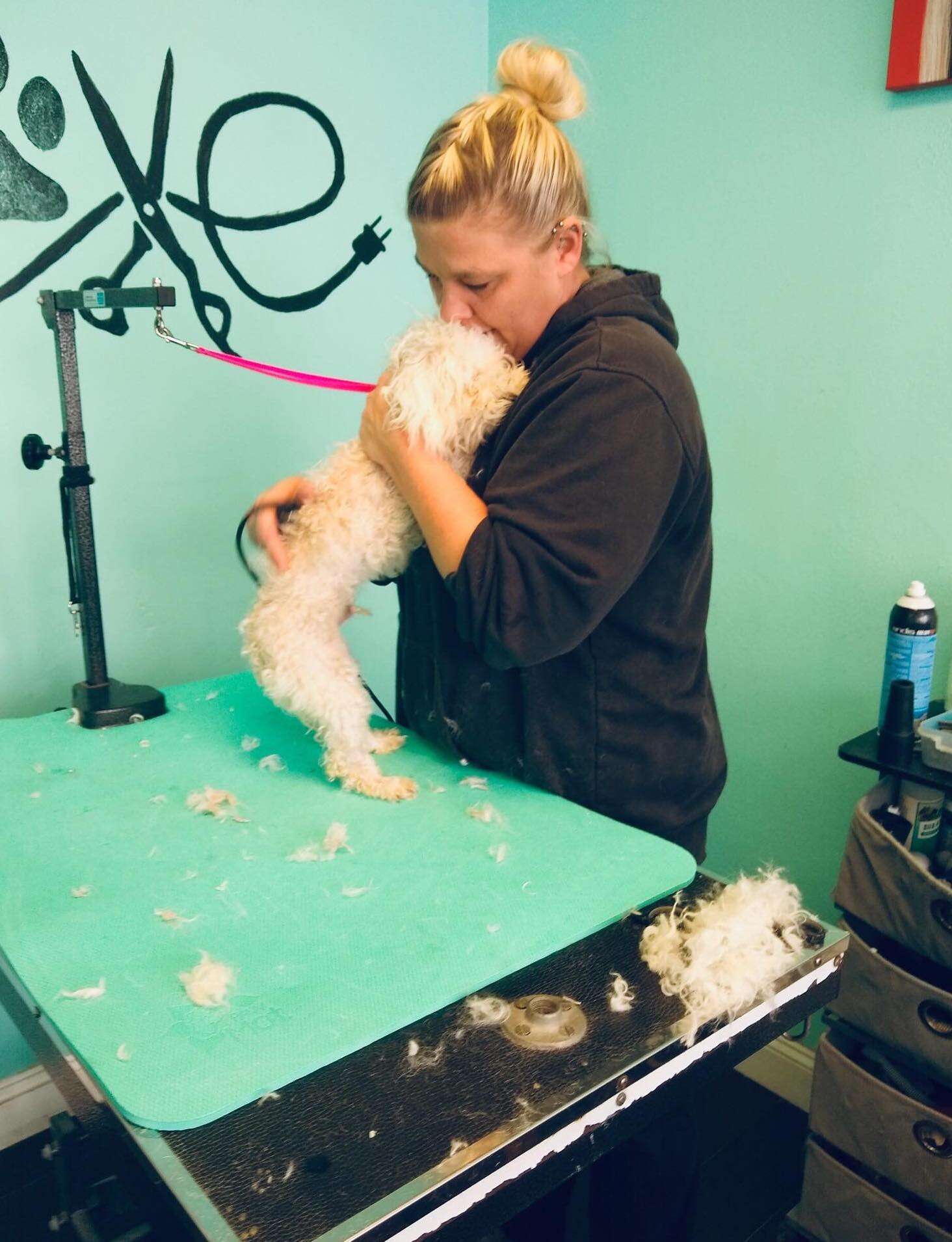 Now installed in foster homes, the dogs are learning to accept affection from humans, but they still have a long way to go when it comes to learning the basics.
"Unfortunately none are housetrained, but based on how fast they've bounced back in other areas, we know they will get there," Touzani said. "All is takes is a little love and patience."
Once the dogs are spayed and neutered in a few weeks, they will likely be up for adoption. And Touzani is hopeful that the sweet dogs can make a complete transformation inside as well as out.