This State Just Did The Best Thing For Dogs And Cats
YES!
The world just became a more humane place, thanks to a big step forward for animals in Maryland.
Following California's lead, Maryland just became the second state in the U.S. to ban pet shops from selling puppies and kittens who come from mass commercial breeders, where the animals often suffer from cramped and unsafe conditions.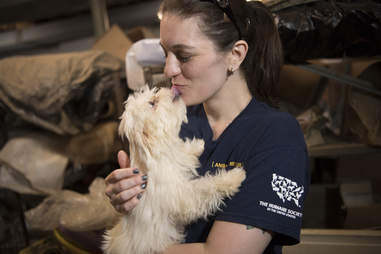 Meredith Lee/HSUS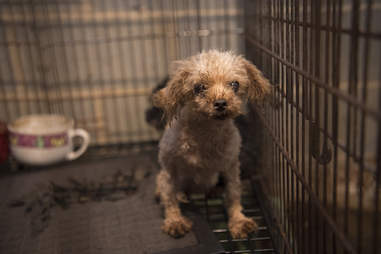 Meredith Lee/HSUS
"We thank Governor Hogan for signing this lifesaving measure which closes the Maryland pet store market to cruel puppy mills," Emily Hovermale, Maryland state director of the Humane Society of the United States (HSUS), said in a release. "Maryland has set an important precedent with this rejection of animal abuse that other states will surely follow."
Meredith Lee/HSUS
Already over 200 other localities across the nation have implemented similar bans — and now that two states have issued statewide bans, the future is looking a lot brighter for the millions of homeless dogs and cats waiting for families in shelters. 
"This critical measure ... will protect dogs and consumers by ensuring that Maryland communities are not flooded with inhumanely bred puppies," Nancy Perry, senior vice president of government relations for the ASPCA, said in a release.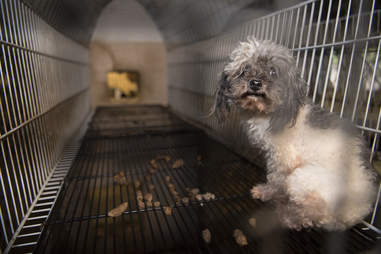 Meredith Lee/HSUS
"[The law] moves the Maryland pet market away from cruel puppy mills and their pet store outlets and toward humane sources such as shelters," Hovermale added.
The ban will go into effect in January 2020.
Thinking about adopting? Then meet Dodo Adoptbot, an interactive guide for new pet parents. Get started on
Facebook Messenger
or text HOME to 38349.