Driver In Mexico Sees Something Strange Running Across Street
What a transformation 😱😍
In May, Moncho Camblor was driving to get some painting supplies in Puerto Penasco, Mexico, when something made him step on the brakes — there was a small, skinny dog running along the road, and he was missing patches of fur.
In this part of Mexico, people often let their dogs roam freely, and it's common to see dogs on the road, according to Camblor, cofounder of rescue group Compassion Without Borders (CWOB). But Camblor could see that this particular dog didn't belong to anyone, and that he had a bad case of mange, a contagious skin condition caused by mites burrowing in a dog's skin.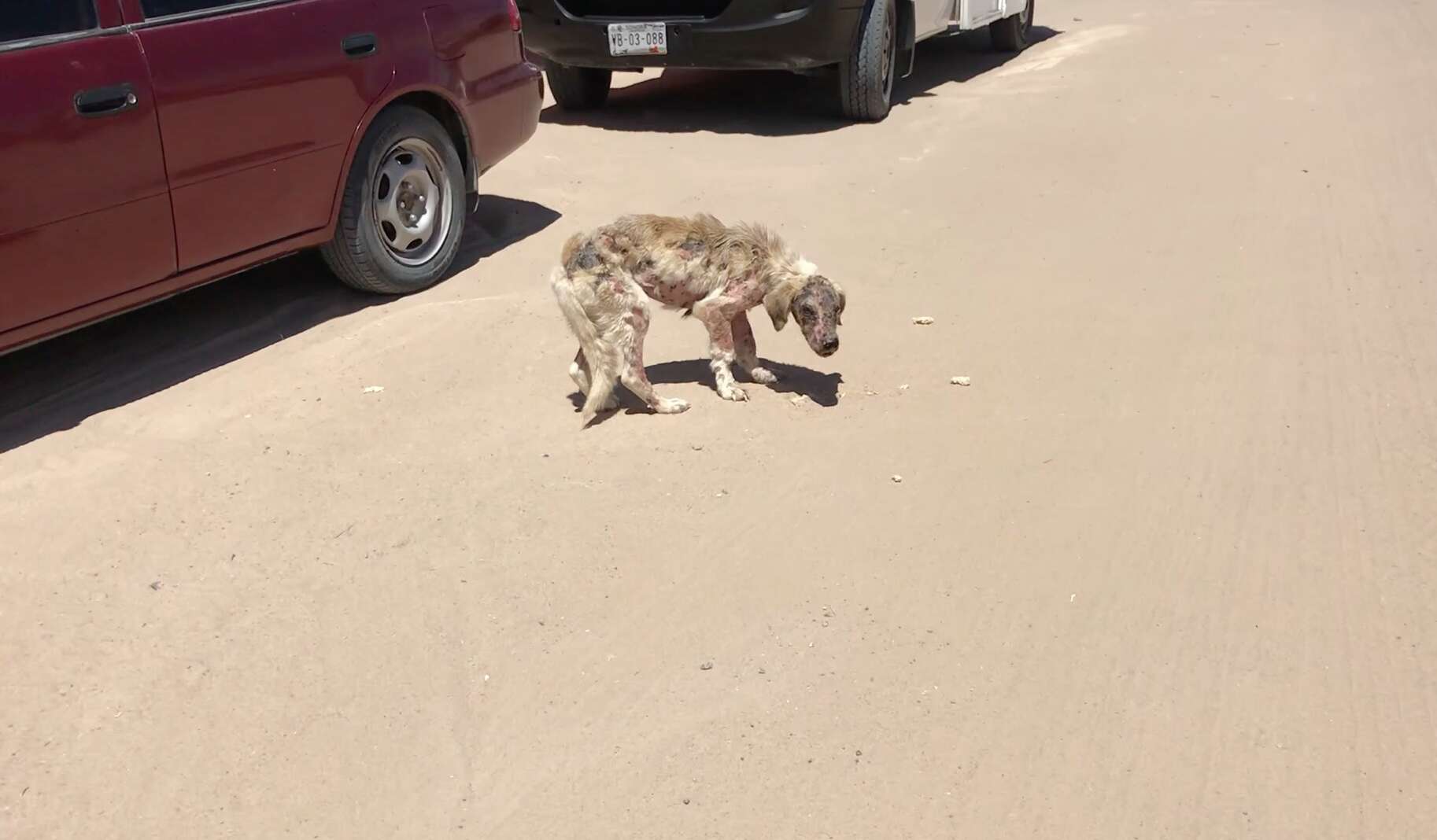 "I saw him eating a crumpled piece of bread outside a convenience store," Camblor told The Dodo. "He looked really, really horrific, so I stopped immediately and tried to get him to come, but he was very skittish and not trusting [of] humans."
"He was getting more relaxed with me and enjoying the treat," Camblor said.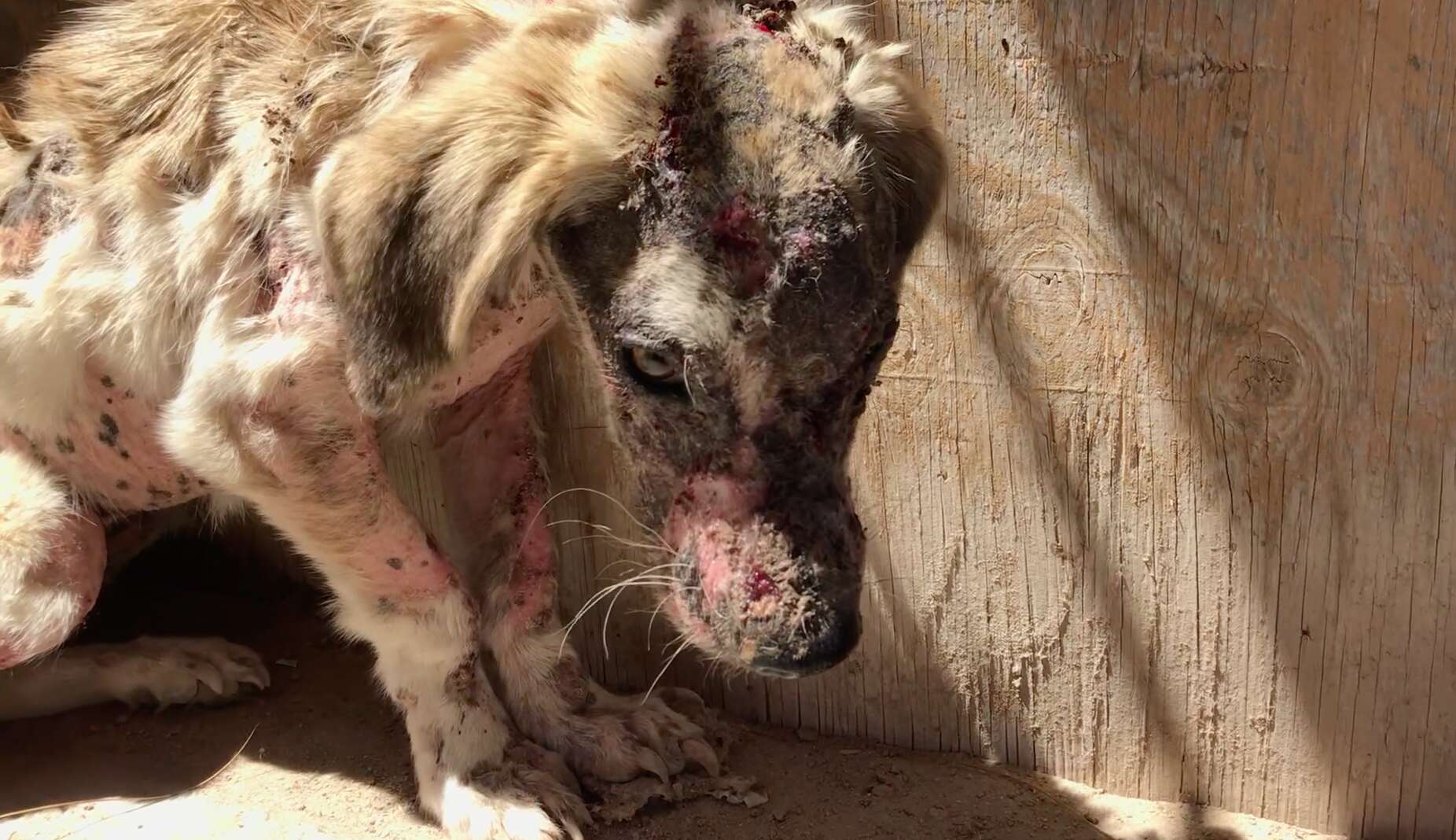 After that, the dog, who was later named Beto, wandered onto a local family's property, and Camblor followed him there. It turned out that the family had been feeding Beto and giving him water, and even letting him sleep underneath their truck — but Beto didn't belong to them, and as a low-income family, they didn't have the financial resources to take him to the vet.
When Camblor explained that he wanted to rescue Beto, the family was eager to help — they managed to get a lead around Beto's neck, so Camblor could take Beto with him.
"He was very untrusting," Camblor said. "He was never mean, but he was like, 'Oh, don't beat me.' He was expecting the worst from humankind."
But little did Beto know that his life was about to change for the better. Camblor whisked Beto to CWOB's vet clinic, where he got treatment for his mange, which had turned into a nasty skin infection. He also got a warm bath, a good meal and lots of love and attention.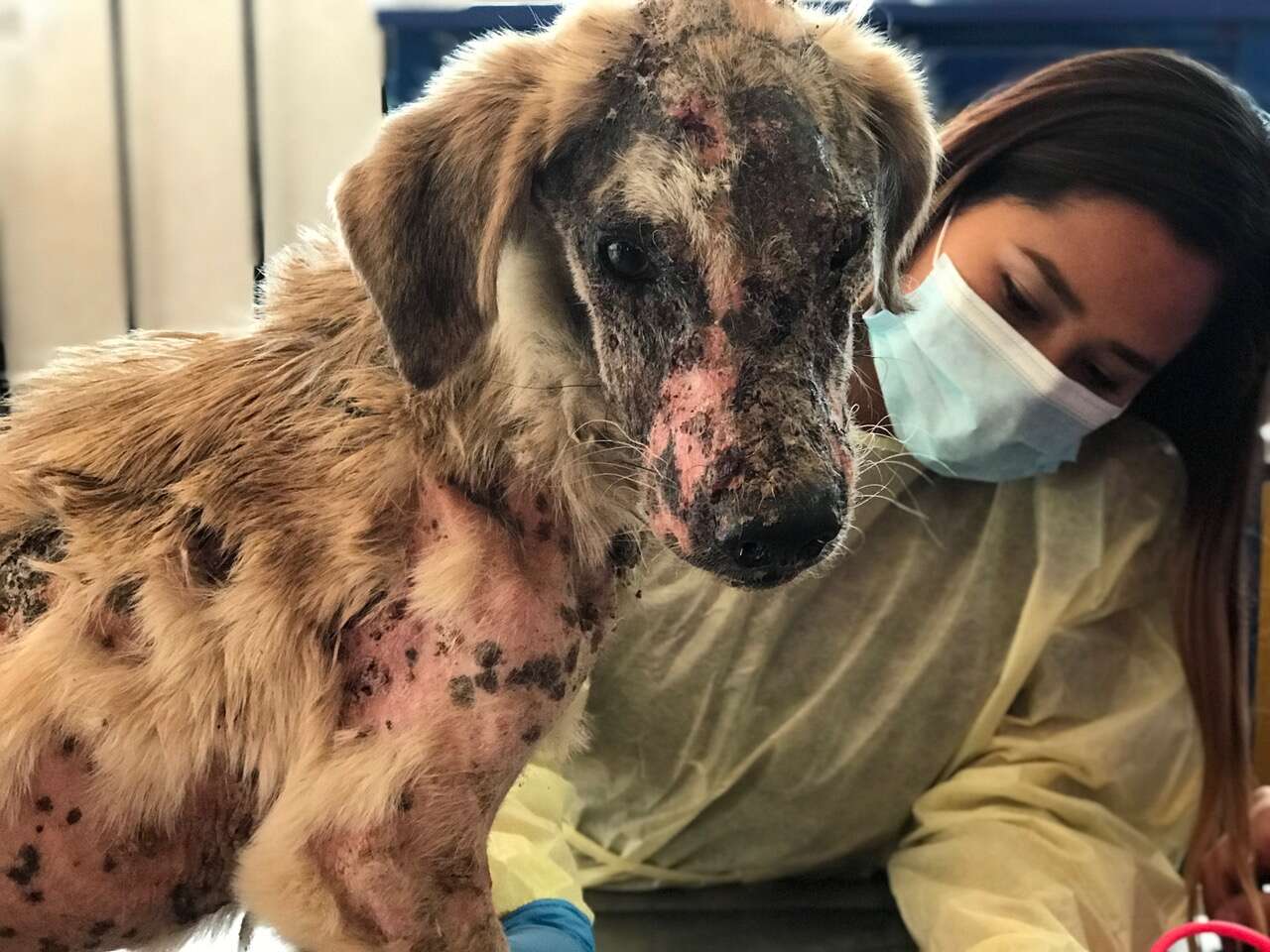 "The staff in Mexico — they're very loving people," Camblor said. "He learned pretty quickly that the other dogs loved everyone there, and that food was coming twice a day, so he decided that he could trust people."
After spending a few months at the rescue center, Beto's skin healed and his fur grew back, and he blossomed into a healthy, happy dog.
"He really changed a lot," Camblor said. "When we first got him, he was really shut down. When we first got him and brought him to the clinic, he would just stay frozen. He would not move. You would have to pick him up to take him outside to go potty. Now he's a smiley dog. He's become really laid-back, compared to how silent and scared he was In the beginning."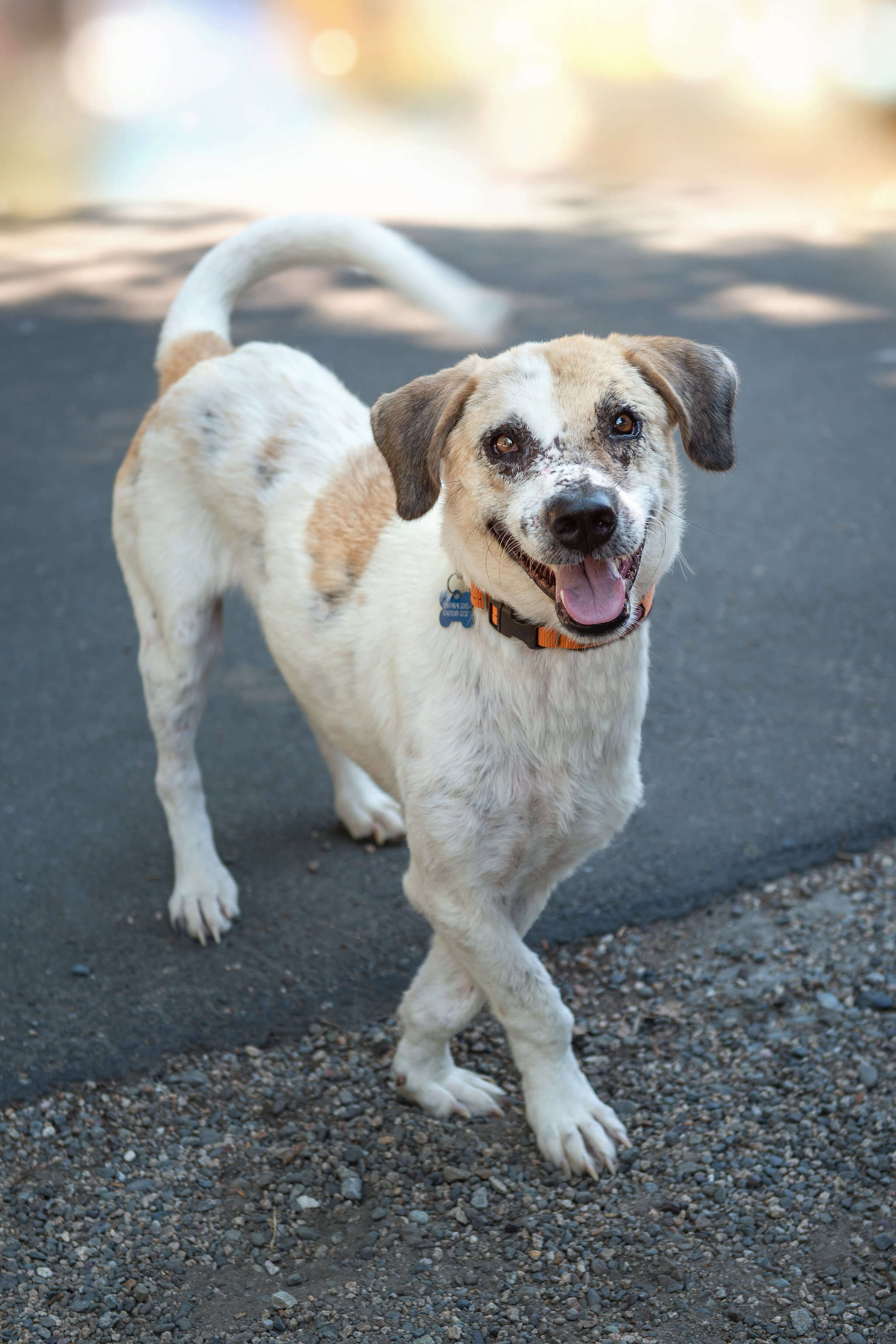 In early September, Beto moved to California so the CWOB team could help him find a forever home — the adoption team likes to meet potential adopters, so they're hoping to find Beto a home nearby in California.
While Beto isn't the most adventurous dog, Camblor explained that he loves going for walks and spending time with people.
"He's more mellow, but he's not a couch potato," Camblor said. "Now he's just charming and cute, and he really solicits a lot of attention. He likes to be petted. He loves his walks. He's a really sweet boy."